Sponsored Article
How You Could Relax Your Mind in Just 5 Minutes
Melt away the stress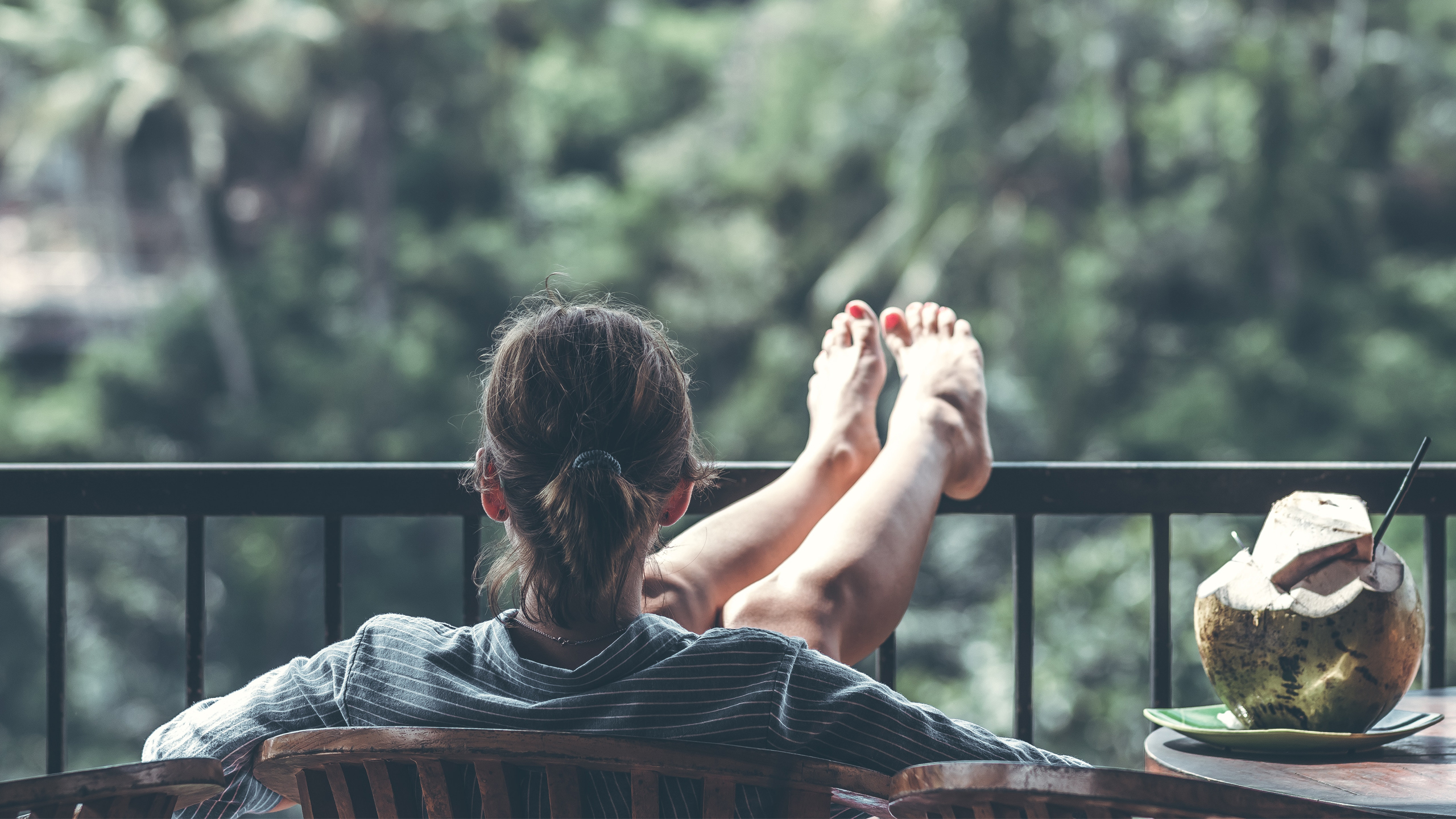 With so much to do on a day-to-day basis—from taking care of the family to meeting deadlines at work—it is so easy to forget to relax. Fortunately, studies show that you can reduce or prevent stress, as well as maintain your performance throughout the day, just by taking a quick break.
Aside from taking short breaks, there are also other relaxation methods that may help soothe your mind.
What are the Best Ways to Relax?
The best ways to relax are usually the easiest ones to do. While these relaxation methods won't take up much of your time (you could do each one in just five minutes!), they could help get you into a state of relaxation quickly.
Release Physical Tension
When you're stressed out, you might feel the stress in your body in the form of aching muscles. As such, it makes sense that releasing physical tension can also help relieve you of stress, in general.
One way you could do this is to simply use your hands to release muscle tension through massage. Work your way through the body parts that feel tense until the muscles seem relaxed. You could also use a handheld deep tissue massage gun to get the job done.
A massage gun basically works as a portable massager, aiming to relieve the targeted body parts from stress. You may also use it to warm up or cool down your muscles pre- or post-workout to reduce muscle soreness.
Enjoy free shipping and get more than 56 percent off when you order this massage gun today.
Find Your Happy Place
Getting into a comfortable position and visualizing your calm may help you achieve a state of relaxation. The key is to do this in a quiet place free from distractions. Once you find a good location, close your eyes and envision your happy place as vividly as possible. Include any sights, scents, and sounds that may help you relax more.
Visualization is also a powerful technique that could help you fall asleep faster. If you are having difficulties visualizing your happy place on your own, sensory devices like the sleepDOT could help you reach that special state.
Enjoy 5 percent off when you order the sleepDOT multi-pack today.
Connect With Nature
Studies show that something as simple as looking at pictures of nature for five minutes could help you relax. Ideally, you should set aside days where you go hiking or visit a nearby park so you could look around at your own pace and truly indulge in the stress-reducing effects of nature.
However, if your schedule is so packed that you cannot find time to connect with Mother Nature in real life, you could look for pictures or videos online instead. You might also want to consider putting up images of nature or placing houseplants in and around your home or office. A quick glance at them should bring about instant relaxation.
This Triptych Wall Art from Canvas Prints is a creative way to display your favorite images of nature.
Write Down Your Thoughts
Writing down your thoughts and feelings may also help you channel your stress in a healthy manner. It could help you process your thoughts better and might even help get heavy feelings off of your mind.
Although typing things into a device may be more convenient, physically writing things down in a journal or a notebook could help you separate the act from your work life. When writing, make sure to focus on expressing yourself and do not worry too much about spelling, grammar, or punctuation.
Choose the perfect planner (or customize your own) now.
Make Lists
Having too much on your plate can be very overwhelming, and this may contribute to stress. Making lists can help eliminate your problems by helping you figure out your priorities and divide your workload into more manageable portions. Making a list of what you are grateful for may also help remind you of all of the positive things in your life.
Do Breathing Exercises
Breathing exercises are one of the simplest ways to get into a mode of relaxation. The best part is you can do it anytime and anywhere. First, get into a comfortable position. Next, start breathing in and out with your eyes closed. Make sure to match the time that it takes for you to breathe in with the time that it takes for you to breathe out. While breathing, really feel your belly rise and fall. If you want, you could count your breaths, too.
Use a Relaxation Aid
A CBD vape pen is a vaporizer that is shaped like a pen and uses a chemical compound called cannabidiol (CBD) that is extracted from the cannabis plant. CBD is said to help people cope with certain medical illnesses, including chronic pain, inflammation, and anxiety. The National Institute on Drug Abuse is optimistic that CBD can be therapeutic for patients who have behavioral and physiological signs of stress and anxiety. It is important to consult your doctor before trying any products with CBD in it, though.
What Are the Top CBD Pens for Relaxation?
Different CBD pens have different purposes. If it's relaxation you're after, here are our top picks for CBD vape pens that are specifically designed for that purpose:
SYZYGY Unwind CBD Vape Pen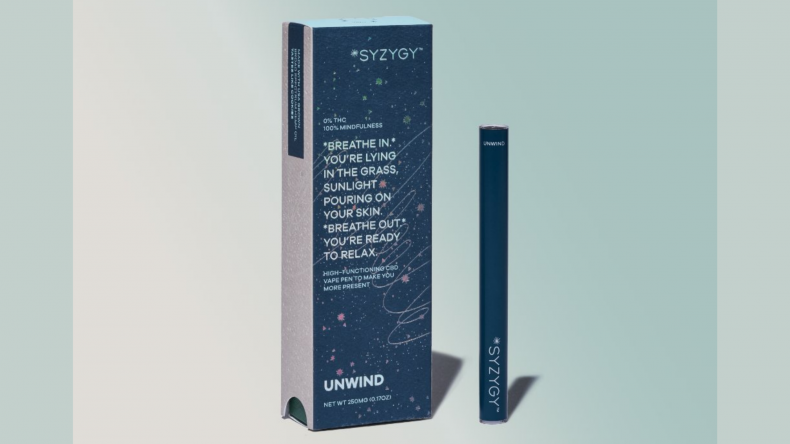 The Unwind CBD Vape Pen by SYZYGY is a slim vape pen designed to look like a colored pen. It is filled with CBD broad-spectrum hemp oil extracted from SYZYGY's organically-grown pesticide-free hemp plants in Colorado. Stylish yet discreet, this vape pen could easily fit into your shirt or jeans pocket.
Buy this CBD vape pen now for only $49.99!
ECO Therapy CBD Vape Pen - Relax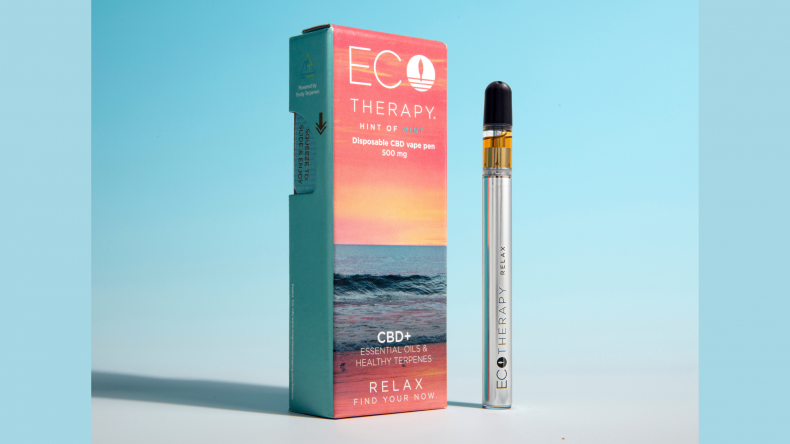 The ECO Therapy CBD Vape Pen is a silver, sleek, disposable vape pen designed for relaxation. It contains full-spectrum CBD oil and all-natural essential oils and vitamins, including chamomile, ginger, green tea extract, bisabolol, neral/citral, and caryophyllene. This formula promises to deliver the tranquility you seek anytime and anywhere.
Enjoy 17 percent off when you order this vape pen today!
Fire OG CBD Vape Pen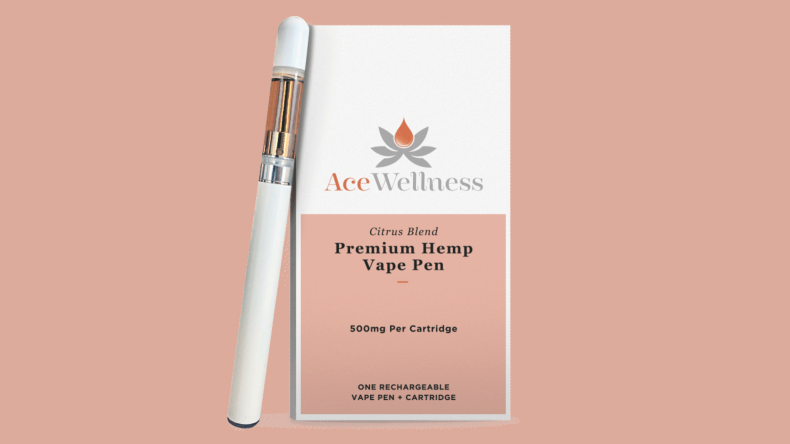 The Acewellness Rechargeable Vape Pen uses a proprietary premium hemp formula consisting of phytocannabinoid-rich hemp extract, organic medium-chain triglyceride (MCT) oil, and terpenes from fruits and plants. Relaxation benefits aside, the citrus blend of this vape pen also provides a fruity flavor you may really enjoy. (It's gluten-free, too.)
TIMBR™ Organics' Orange Cookies Hemp Disposable Pen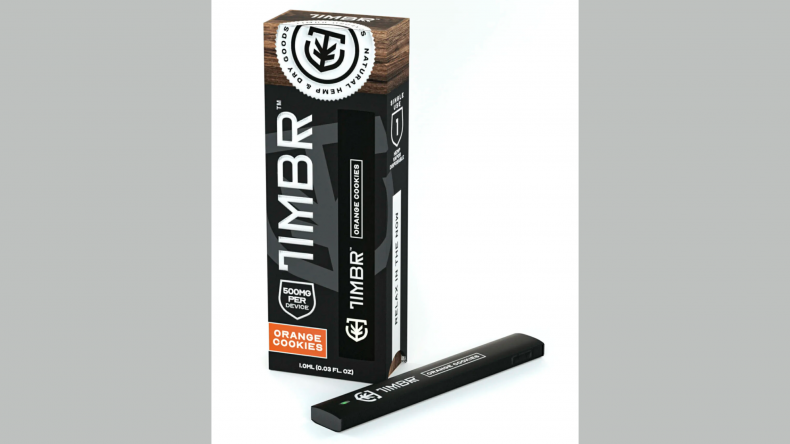 Another flavored CBD vape pen, TIMBR Organics' Orange Cookies Hemp Disposable Pen features purely concentrated, high-quality, full-spectrum hemp oil that is rich in CBD. This device may give you the relief you need with the added flavor of orange cookies.
Order this vape pen now for only $29.99!
TIMBR Organics is a leader in top-shelf hemp vape pens and other smokable products. A trusted source for many when it comes to CBD-rich hemp flower, hemp cigarettes, hemp disposables, and hemp pre-rolls, TIMBR Organics could be a good choice for people who look to CBD vape pens as a tool for relaxation. Each product is also third-party tested for safety and purity.
These products are not intended for use by persons under the age of 21. It's important to consult your doctors with any medical concerns, and before making any changes or adding supplements to your health plan.