Sponsored Article
"I'm Not Easily Shaken During Horror Movies. Then I Played This Game!"—Find Out How You Would Fare as a Character in a Horror Movie with this New Blair Witch Game
With the October chill and Halloween upon us, this is the perfect game to complete your horror-theme weekends, alone or with your friends.
I am obsessed with horror movies and have probably seen every half-decent horror flick ever made. The genre fascinates me because of the level of creativity that goes into creating a good horror storyline, and the massive adrenaline rush that comes with it.
Outside of movies, I have explored the horror genre in several ways, including video games and books. My new favorite horror obsession, however, is like a mix of the two — a tabletop game and a detailed story, like what you would find in a horror novel. Now, stay with me. This is not your average game. Hunt A Killer: Horror- Blair Witch is a six-part mystery that takes you on an unforgettable journey within the classic Blair Witch cinematic universe. As a well-seasoned horror fan, I am not easily shaken or shocked during a horror movie. I must say, I was pleasantly surprised by how this game captured the feeling of a psychological thriller. (Yup. I was downright terrified at one point!)
The Hunt A Killer: Horror - Blair Witch game is an immersive experience that fully engulfs you in smart and realistic evidence, keeping you on your toes every step of the way. The best way I can describe my experience is that it was like being plunged into a horror movie where I was the main character. Finally, it was time for me to actually make use of all the genius ideas I used to yell at my TV while watching horror movies. And let me tell you, it wasn't easy.
Being quite the dedicated horror geek that I am, I scored myself under three categories after I finished the game to get an idea of how I would fare in a horror movie, according to my performance in this game. It was exciting to find out the results!
If you're a serious horror fan, this game is truly the best way for you to finally find out if you could survive as a character in a horror movie, rather than muttering suggestions at the actors while munching popcorn on your couch.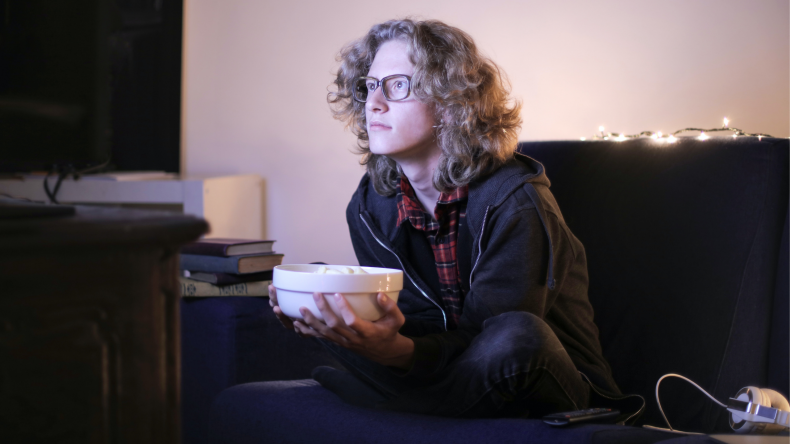 1. Untangling the Mystery—Weaning Out Incidental Occurrences From Vital Facts
My Score: 9/10
Without spoiling the fun of this mysterious journey, the Hunt A Killer: Horror - Blair Witch story revolves around Rosemary Kent, a resident of Burkittsville in the Blair Witch universe. She needs your help to find her missing son, and much of the story involves investigating the forest's legends yourself.
One of the biggest things you need to survive in a horror movie is to be able to untangle the mystery without getting lost in the horror. Hunt A Killer generously provides you with clues in the form of details, evidence, maps, police reports, and more. This is one of the aspects that I found myself to be really good at. If I was in a horror movie, I'd be the "nerd" of the group but hey, nerdy is the new sexy!
2. Using Logic and Making Accurate Deductions Under Pressure
My Score: 8/10
The ability to think logically is your best weapon in a horror movie. Every single decision you make should be supported by sound logic. If you keep making off-the-cuff decisions in this game, you will be stuck in one place. Carefully observing the evidence, paying attention to the basic details, and using your deduction skills to make a final decision will help you through six exciting episodes of this game. While I wish I paid a little more attention to the smaller details from the beginning, I was quite satisfied with my deduction skills throughout the course of the game. In a horror movie, this would mean making it to the end while my support cast got picked off one-by-one.
3. Not Letting Emotions Affect Your Decisions
My Score: 6/10
Okay, I did not see this coming! I was pretty confident in my ability to detach my emotions from decision making in a horror setting. During this game, I found out that it is truly difficult to stay clear-headed and make smart decisions when I'm feeling creeped out. Next time I feel like yelling at someone in a horror movie for making bad emotional decisions, I'm going to think twice for sure.
The Final Verdict
My Score for the Hunt A Killer: Horror- Blair Witch Game: 10/10
Would I survive in a horror movie? Yes, I would. At least I would make it to the final showdown. I might even be the lone survivor- and now I have the evidence to back that up.
My final verdict is that if you are a horror junkie, this is a novel and exciting experience that is definitely worth a try. With the October chill and Halloween upon us, this is the perfect game to complete your horror-theme weekends, alone or with your friends.