Sponsored Article
Hunt A Killer Review: A Board Game Experience Redefined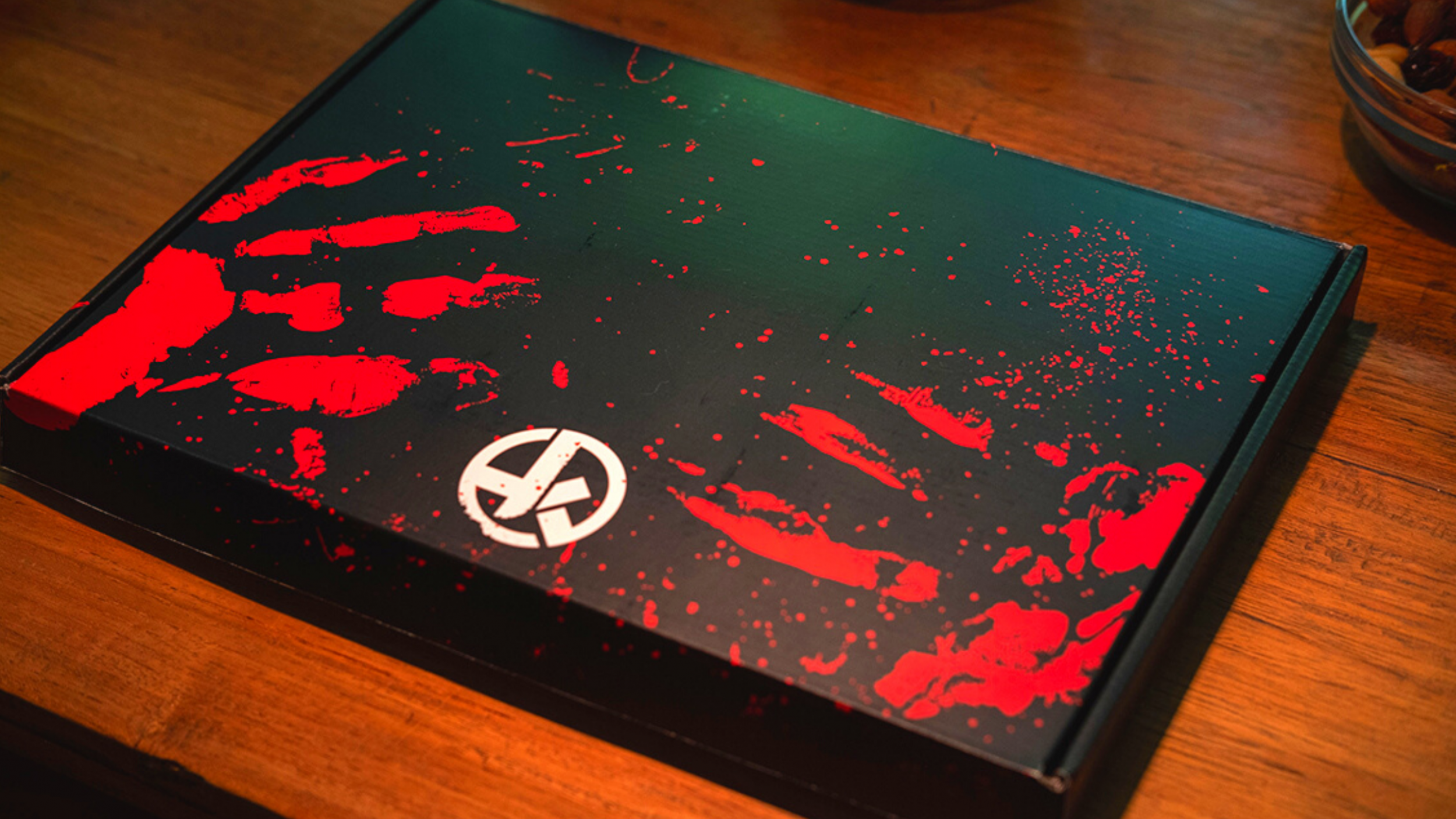 Hunt A Killer isn't a traditional board game—in fact, it's not a board game at all. There's no dice rolling, no picking up cards or moving game pieces around a piece of cardboard, and there aren't any set rules to follow. Instead, the popular crime-solving series relies on your sleuthing skills and your ability to connect the dots between all the different types of clues in every box.
As soon as you open the box, the story begins. You're the Sherlock Holmes, the Captain Olivia Benson, or the Detective Harry Bosch (take your pick) of your very own murder mystery. As you crack codes, find clues buried in letters, newspaper articles, forensic reports, eliminate suspects, you'll complete the set objective for each box.
One Hunt A Killer season unfolds over the course of six individual boxes that tie together in the end like the satisfying season finale of your favorite crime show. A new box is released every month, so as soon as one investigation is solved another one begins.
The writers and designers of this mystery game have managed to create an accessible tabletop experience that's more like an interactive novel than a board game. Every box includes puzzles that, once solved, "unlock" a brand new part of the story—from determining a murder weapon based on autopsy reports, to uncovering hidden messages in a suspect's diaries and even finding clues in a suspect's personal belongings, like a handkerchief or a cufflink.
Every item will reveal more about the suspects and the events that ultimately led to a murder. By the end of the six boxes, you'll have gathered and organized evidence, written notes about possible suspects, switched main suspects multiple times, and will likely have had a few debates about the killer's identity with your fellow detectives.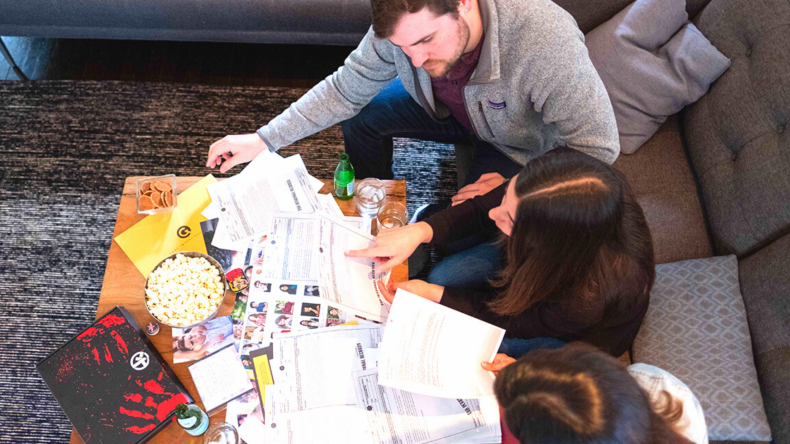 The most impressive thing about Hunt A Killer is the level of detail. Their current season, "Curtain Call" is a noir, art deco-themed cold case from the Great Depression-era in New York City. The box seemed small at first, but once I spread out the documents and evidence on my dining room table, I realized how much there was to go through. From physical items to detailed police reports, every single clue brought me back in time to the 1930s. A Broadway theater program included a short biography on each of the suspects, letters handwritten on aged and creased paper complete with coffee stains (they were 90 years old after all) and even a playlist with show tunes from the 30s made me feel like I could see, hear, and feel the storyline.
I started by reading all the documents and taking notes on each of the characters that were mentioned. Then, I started building a timeline and creating my own theories as to why someone would want to kill a famous Broadway actress, Viola Vane.
In the first box, my objective was to identify the murder weapon. For me, this was relatively straightforward and didn't take too long, but I spent another hour absorbing details and solving puzzles that I knew would unlock clues in the next episode.
Once I was done with the box, I emailed my "contact," and received a response confirming that I had completed the main objective for the first box.
I didn't want to wait a full month for my next box to arrive, so I "expedited" it and got my next box shipped immediately. Honestly, the whole thing feels like an adventure that I can play from my living room and it turns out that diving into a murder mystery adventure is exactly what I needed right now. If you haven't played this amazing hand-crafted game, now is the time to do so.