Sponsored Article
Hurricane Season Marks a Historically Fast Start. Here's What You Can Still Do to Prepare
The Atlantic hurricane season reared its head in record speed, so make sure you're ready to weather the storm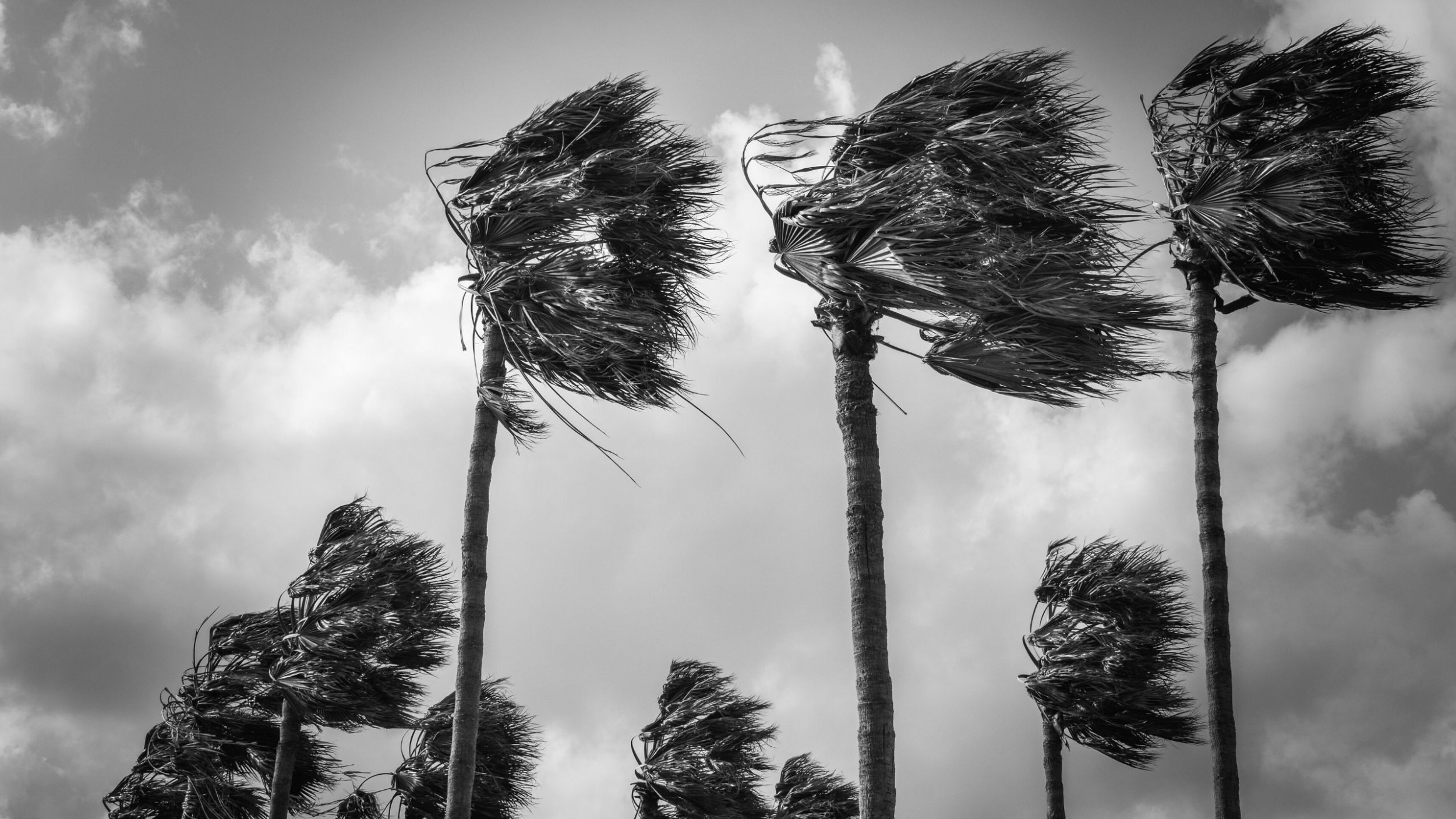 Storms are brewing with hurricane season underway.
The Atlantic hurricane season started in June, and this year, it began at record speed. Even before the official start of the season in June, two storms had already developed in May. A third one, dubbed as the tropical storm Cristobal, quickly followed and reared its head just a day after the start of the season. It made history as the earliest time a third named tropical storm ever formed during the Atlantic hurricane season in recorded history.
Here's the rub: there's still a couple of months left to the Atlantic hurricane season, which extends from June 1 to November 30. The peak is yet to hit, usually coming in August and September. The eastern Pacific hurricane season runs in roughly the same period, from May 15 to November 30.
Even more alarmingly, experts say this year is poised to have an unusually active hurricane season. Nineteen named storms are projected to develop, out of which nine are expected to become hurricanes. Four of these hurricanes are expected to become major hurricanes.
No one is looking forward to hurricane season, but it's always best to be ready, especially if you live in vulnerable areas. So, how do you prepare for hurricanes? Heed these hurricane season tips and make sure you, your family, and your home get through a potential disaster unscathed.
Create an Evacuation Plan
Whenever you are preparing for the hurricane season, it's a must to think of the worst-case scenario. When the winds and flooding get too severe, it may be necessary to evacuate, especially if you live in a high-risk home such as mobile homes, high-rise, or near the coast, river, or flood plain.
Don't wait until the last minute to figure out what to do. The process will go much more smoothly with an evacuation plan in place that the entire family knows about.
Think of two different locations where you can go in the event of an emergency, whether it's a relative's home in a safer town or an emergency shelter nearby. It's best to pick two places that aren't in the same vicinity, so if impassable roads prevent you from getting to one, you have a back-up option to fall back on. Reach out to local officials for recommended evacuation shelters nearby. Then, break down transportation plans, such as the number of vehicles you're going to take and the primary and backup routes.
Every household should also pack a "go bag" ahead of time, so it's easy to grab and run. Some of the essentials include medication, first aid kit, bottled water, flashlight, radio, clothing, pet essentials, important documents, and special equipment for infants, children, disabled, and elderly. With COVID-19 still an issue, it's also important to bring cloth masks, hand sanitizers, and cleaning materials.
If you're unsure when to evacuate in the event of a hurricane, turn the radio or television to local news for evacuation instructions. The National Oceanic and Atmospheric Administration (NOAA) Weather Radio is also a good option.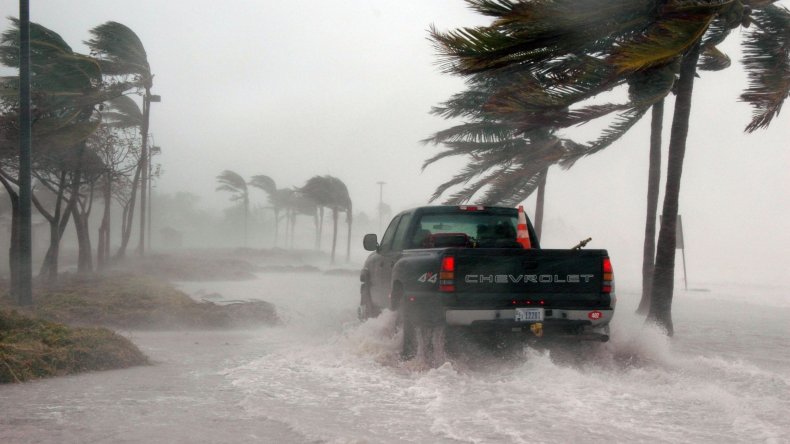 Make a Plan for Your Pets
Pets are part of the family, but it's not uncommon to hear about them neglected during natural disasters. There's no need to leave a beloved pooch behind if you've taken the time to plan out how to take them with you.
Visit the veterinarian ahead of time to get your pets microchipped. With these microchips, pets can be scanned, identified, and returned if they get lost. It's also essential for pets to be up-to-date with their vaccinations and heartworm medication before a hurricane hits. Mosquitos and bacteria from floodwaters could be dangerous to animals.
Pack a pet disaster kit with adequate food, water, medication, carrier, collar, leash, and identification. It's also important to check if your chosen evacuation shelter is pet-friendly, and ask your vet and local animal shelter about options. Another must is to stick a pet emergency sticker in a prominent location outside your home with detailed information, so rescue workers are aware if they need to look for and rescue your dog or cat.
During an evacuation, place the pets in a carrier or attach them to a leash to ensure they don't run away and get lost. Some animals may be scared or jumpy surrounded by unfamiliar people. Calming and anxiety aids can help keep them relaxed during the disaster.
Get Stocked on Non-Perishables
When you're hunkering down at home, it can be impossible to go out for supplies in the middle of a hurricane. Stock up enough essentials for three days, so you and the rest of the household can survive when an emergency hits. A fully stocked emergency kit consists of basic items, but it's important to be thorough—any one of these could save your life.
Non-perishable food is at the top of the list, as well as water with a gallon per person per day. Battery-powered flashlight and extra batteries are important, along with candles, lamps with fuel, and matches. Stay up-to-date with what is happening outside your home with a battery-powered or hand-cranked radio. Also include sleeping bags, blankets, and hygiene items.
To prepare for emergencies, a first aid kit, vitamins, medication, and prescription drugs, and a whistle for calling for help are must-haves. Also necessary for COVID-19 are cloth masks, soap, and disinfectants. It's also a good idea to keep tools and materials for emergency home repairs. Basics like a wrench, hammer, and pliers can be infinitely useful, as well as plywood and plastic sheeting for quick fixes in a bind.
Each family has their specific needs, which should play a part in putting together your emergency stash. Infant necessities and kid-friendly activities are also important to keep the children distracted from the hurricane.
Finally, set aside important family documents. Clear hard copies and electronic copies of identification, records, and insurance policies should be kept in waterproof containers. It's also important to hide away extra cash or traveler's checks.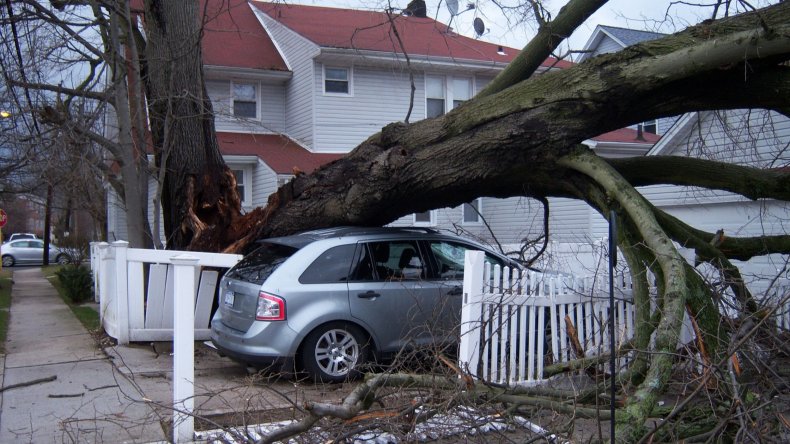 Hurricane-Proof Your Home
Of course, there's no absolute fool-proof way to avoid damages to your home in the wake of a destructive storm. However, it's possible to minimize the effects of natural disasters by fortifying your home. One way to do this is by checking the house for leaks and openings where water could slip in. Some people go the extra mile, sealing outside wall openings like electrical outlets outdoors and vents.
Hurricane winds can be extremely destructive. Trim the branches, trees, and shrubs near your residence that could break away and fall on the house. Bring in the lightweight outdoor furniture to avoid them being blown away, then clear the gutters to avoid roof damage and flooding.
Houses in hurricane-prone areas should have window shutters, so the windows don't break with the strong winds. If you have plywood panels, these could also be nailed to the frame as an alternative. Secure doors and garage doors. If you have the time and money, replace them with ones that are specially made for wind and pressure.
It's crucial to know where the water, gas, and electricity shutoffs are in the house. Shut these down when the brunt of the hurricane hits, but don't shut down the gas until local officials advise you to. A generator is a handy tool if you have the budget for it. When a hurricane is expected, unplug electronics to avoid surge-related damages.
Set up Insurance for Disaster
Insurance will help you financially recover from unforeseen disasters. No matter how well you've prepped your house, it's important to have home insurance to protect homeowners in hurricane-prone areas. There's no such thing as hurricane insurance, but home insurance with coverage for both wind damage and flood damage works well for affected residences.
It should be noted that many home insurance policies do not cover wind damage for houses in coastal hurricane-prone areas. Those who live in areas that are known for being ravaged by hurricanes often turn to state-run programs or special insurance policies, because they can't get from insurers.
Floods are frequently excluded from home insurance as well, although other types of water damage from hurricanes—such as rain leaking into the house from a damaged roof—are often covered. Many homeowners opt to get separate flood insurance.
Keep in mind that hurricane and/or windstorm deductibles are also typically in place. In Florida, hurricane deductibles could be as high as 10 percent.
Review your insurance policy to make sure it protects you from specific hurricane-related emergencies. If you don't have existing insurance, consider getting one.
It's easy to explore different policies nowadays with websites making home insurance options more accessible to everyone. At EverQuote, it's as simple as providing information, then getting connected to insurers that you are prequalified for. From there, you can compare various providers, then select the insurer and policy that works best for protecting your home.