Sponsored Article
Infuse Herbs And CBD Oil With This Awesome Kitchen Appliance
You can add it to your salad dressing, pizza, and even tacos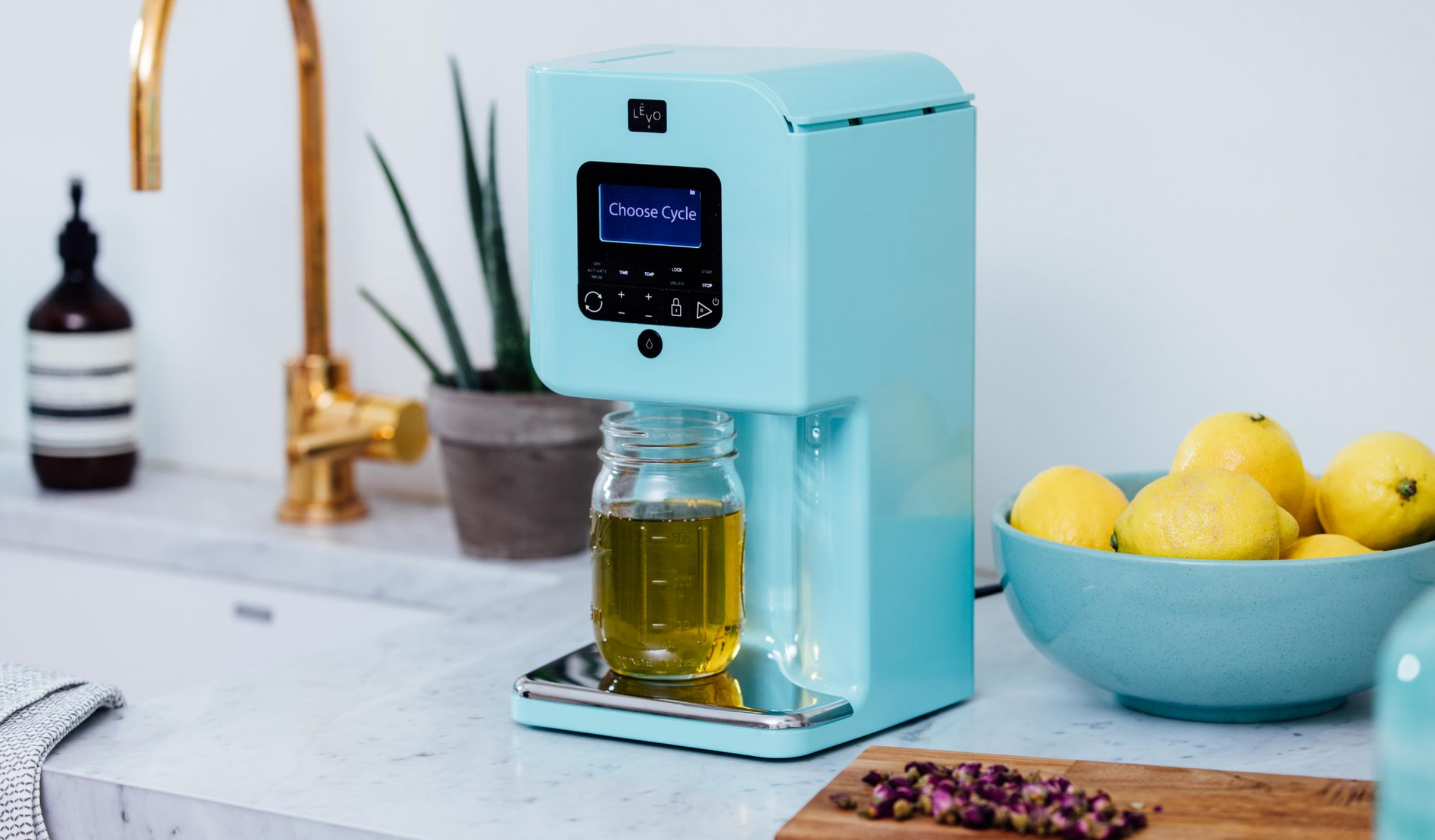 Back in the day, people who used CBD kept it low-key, but much has changed now that it has officially become mainstream. And the food and beverage industry definitely wants to join the bandwagon, too. Maybe the idea of eating CBD-infused food doesn't seem that appealing, but remember CBD gummies? If you're comfortable eating them, then why not take it further by cooking with CBD? The options are endless. You can add them to your salad dressing, pizza, and even tacos! Cannabidiol or CBD has been getting popular for its health benefits as more and more retailers infuse it into their products in skincare, essential oils, and many more categories.
What Is CBD?
CBD is the non-intoxicating component harvested from the cannabis plant, which has over 80 compounds that are being studied for their health benefits.
On the other hand, tetrahydrocannabinol or THC is the compound that has psychoactive properties. When you use CBD, there's no need to worry about getting high, because it barely contains any THC – only cannabis plants with 0.2% THC or less are permitted for use in CBD products.
Meanwhile, CBD has its own set of benefits that anyone would want to experience. It is associated with relaxation and relief from anxiety, nausea, joint pains, stress, and even insomnia. While it has yet to be fully regulated across the country, CBD is already being used for medical purposes, especially for patients with chronic illnesses, such as Post-Traumatic Stress Disorder (PTSD), or seizures. Part of their psychiatric treatment includes consuming CBD in small doses.
In this article, we'll be identifying the general benefits of CBD consumption. But before anyone can start taking it, always start with small doses first. Remember to consult with a medical professional or your doctor before using any form of CBD.
Pain Relief
Studies have shown that CBD aids in pain relief because it impacts the parts of our bodies that regulate functions like our sleep, appetite, and pain and immune system responses. It is even recommended that patients with conditions like multiple sclerosis and rheumatoid arthritis take CBD doses along with their medicine.
Reduced Anxiety And Depression
Millions of people live with anxiety and depression, especially now with all the uncertainty brought about by the pandemic. Fortunately, the boom of the CBD market can be a silver lining for people looking for alternative ways to treat insomnia, anxiety, and symptoms of depression both in children and adults.
Anti-Inflammatory Properties
Did you know that CBD even has remarkable anti-inflammatory qualities? It can prevent skin conditions like acne and oiliness because it reduces sebum production while preventing inflammation. That's why many skincare products now contain CBD oil. It helps to promote a healthier and fresh-looking face!
Promotes Heart Health
Last but not least, CBD can also aid in reducing high blood pressure (or hypertension), especially among men. Hypertension is linked to several life-threatening health conditions and could lead to a stroke or heart attack. Treating hypertension is not easy because it requires maintenance medicines and a healthy lifestyle. But now we know that CBD can also be a big help.
Have You Ever Tried Cooking With CBD?
One easy way to consume CBD is by using it as oil or butter when cooking at home. Sounds delicious, right? By cooking with CBD, the amount and taste of CBD oil are easily controlled in your food and won't overpower the dish. Before you begin, make sure to use a reputable and high-quality brand of CBD oil and start with small amounts.
You can use CBD oil anywhere! Lattes, smoothies, alcoholic drinks, and herbal teas are the easiest, but CBD-infused butter will allow you to whip up delicious snacks like cakes and brownies.
So how can you start infusing CBD oil into your home-cooked food today?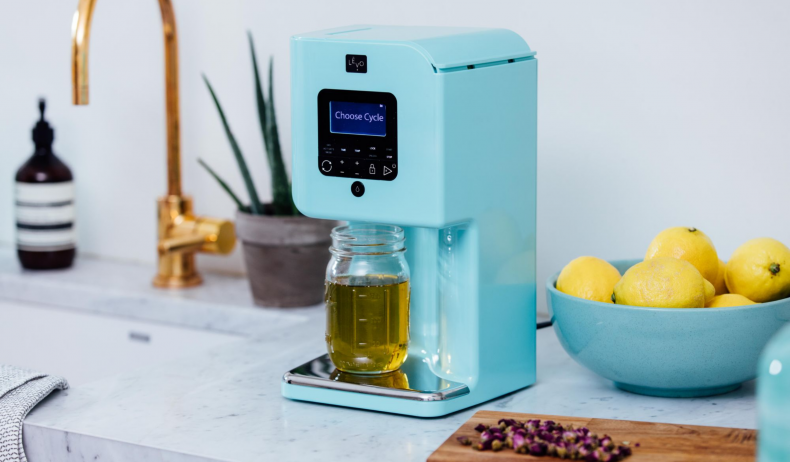 Infuse Botanicals In Your Own Home with LEVO Appliances
You can always opt for store-bought products out of convenience, but there is a downside with most store-bought items. Some of these products contain artificial solvents and thickeners to preserve the CBD oil's shelf life, which you don't want in your food. It's certainly not ideal to put these synthetic components into your meal or your body.
This is the reason that LEVO Oil offers kitchen appliances that will dry, activate, and infuse all in one. By activating the raw (CBD) herbs before infusing them, you are optimizing their shelf life and unlocking maximum potency for the finished product: herbal-infused oils, butter, honey, and many more.
This appliance even connects to your Wi-Fi system, so you can monitor it by simply looking at the LEVO app. You're free to do other things - work or exercise while your LEVO appliance is infusing your oil or butter for you, hassle-free. All of its components are even dishwasher-safe, and there is no need for additives, solvents, or any emulsifiers.
If you're tired of your same old home quarantine cooking, then infusing your food with CBD will definitely introduce your palate to something new! Now, you can enjoy all the benefits of safely cooking with CBD oil from the comforts of your home.
There are even two LEVO appliances that you can choose from! If you're new to CBD cooking then the LEVO I priced at $129.99 is perfect for you. You don't have to have Gordon Ramsay's skills to create a tasty CBD-infused dish with this one. From salad dressings to butter, it has a beginner-friendly interface.
On the other hand, if you're planning on drying, activate and infusing some CBD into your food then the LEVO II is your match. It is made of a ceramic-coated slanted reservoir which will make it easier for you to dispense infusions. And it only has the Power Pod, which doubles the herb capacity that you can infuse.
Grab any of the two LEVO appliances and enjoy herbal infusions in all sorts of food and drink recipes!