Sponsored Article
Insiders Lilly Singh and Jazza Brooks Teach Character Design and Social Media Storytelling
When You're Looking to Acquire New Skills, Learn From the Experts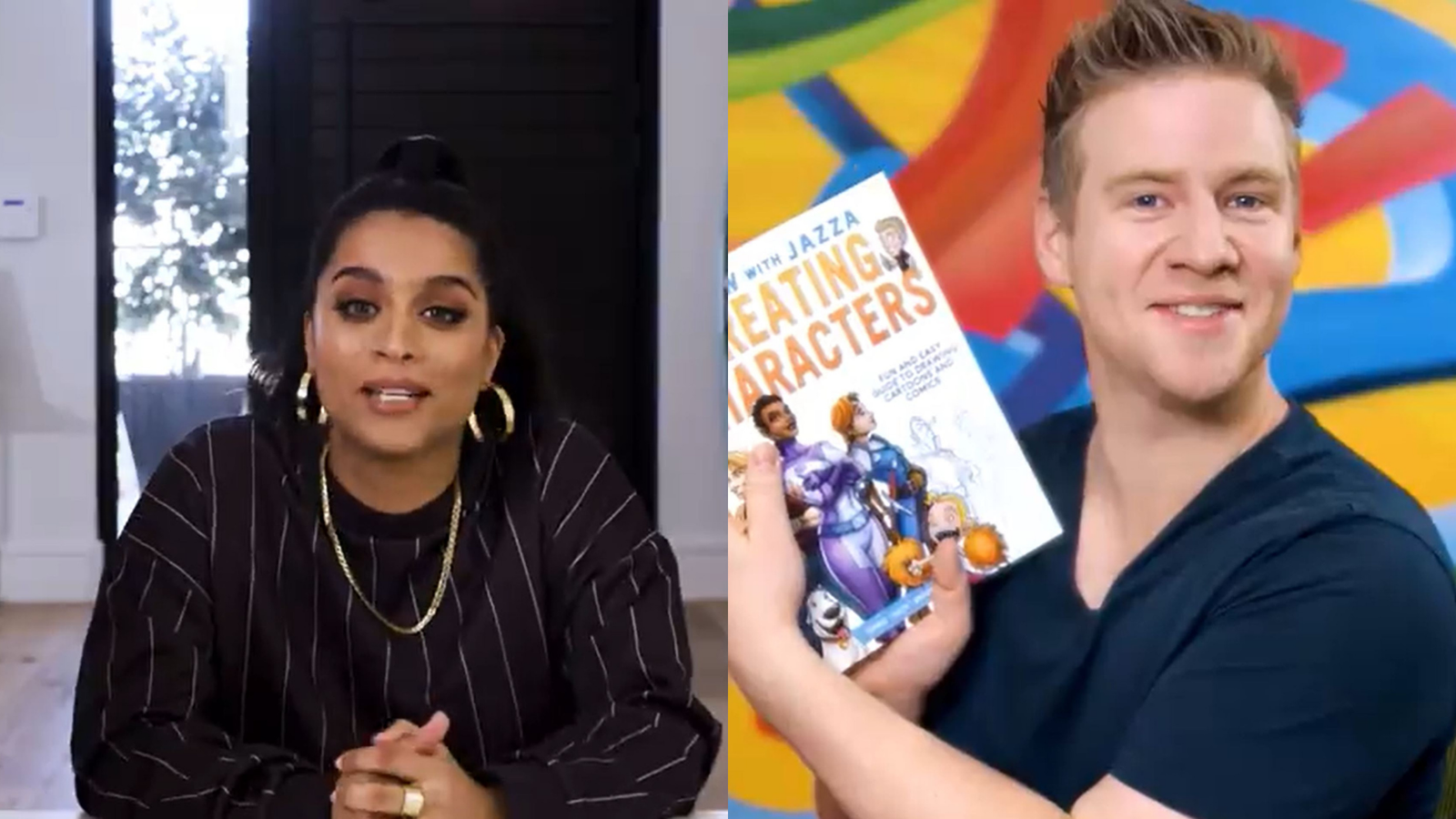 We all want to learn from the best.
When you're looking to acquire new skills, you want to find people to learn from who are experts, equipped with knowledge and experience that came from years of hard work—including the trials and errors, setbacks, and successes. Often, these individuals can share valuable advice—tips and techniques to help you surpass any challenges that they might already have encountered and overcome.
Take, for example, Lilly Singh and Josiah "Jazza" Brooks—experts in social media storytelling and character design, respectively. You may have seen internet celebrity Singh's comedy videos online, and you may be familiar with Brooks' work on YouTube and television, sharing his animations with the world. They have both partnered with Skillshare to shed light on their paths to success and how they have worked to become experts in their respective fields. We'll discuss information on the Skillshare classes that they teach and a quick background on what makes these two instructors worth learning from.
Lilly Singh's Social Media Storytelling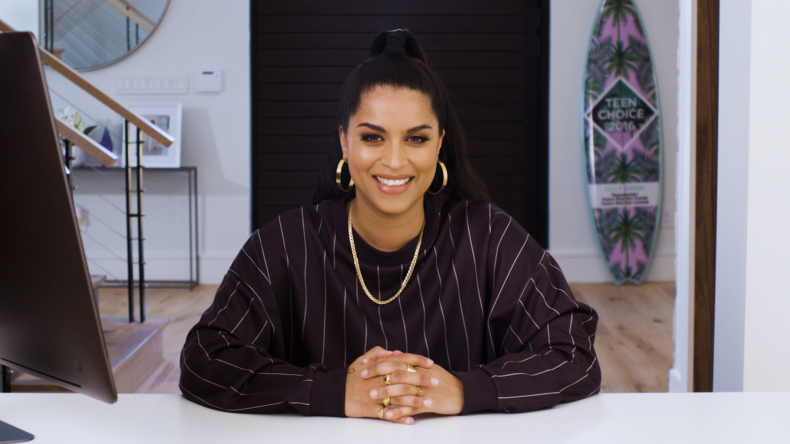 Lilly Singh: From YouTube Star to Late Night Talk Show Host
If there is one thing Singh is skilled at, it's entertaining millions of people around the world with her comedy skits, which usually take a jab at her Indian upbringing.
Born to immigrant parents from India, Singh grew up in Toronto, Ontario, obsessed with Dwayne "the Rock" Johnson during his pro-wrestling days. Perhaps it was her admiration for the pro wrestler, combined with her passion for rap and creating comedy skits, that primed her for a career in entertainment—which was initially not what she had planned for her life.
After graduating from York University in Toronto with a degree in psychology in 2010, Singh took odd jobs as a collections agent, drive-through cashier, camera saleswoman, and dance instructor. It wasn't until she discovered YouTube that she found her true calling. Immersing herself in YouTube's AKTV (which often covered Indian stereotypes and freestyle rapping) and Grace Helbig (which shared daily snippets of life after graduation), 22-year-old Singh decided to start her own YouTube channel, Superwoman.
Since her viral video Official Guide to Brown Girls, and hundreds of curated videos later, Singh grew her following to the millions and reportedly earned $10.5 million in 2017. In 2019, the YouTube content creator made her way out of the computer screen and onto the TV screen to host her own late-night show on NBC, A Little Late with Lilly Singh.
Social Media Storytelling: Turn Your Love of Storytelling into Social Media Success
In this class, Singh shares her process on how to capture a compelling narrative that resonates with your target viewers. Singh takes you through each step toward successful storytelling and applying it to your own social media platform—from finding your authentic voice while staying strategic, to balancing humor and sincerity as you create your next video.
Singh also uses real-world examples, many from her personal experience, to emphasize the importance of narrating and capturing an authentic story. Whether your narrative is silly or sincere, Singh's experience and lessons learned in the social media industry are sure to help you make your next video your best one yet.
Vloggers, artists, and video editors have shared that this storytelling class has exceeded their expectations. Get great tips for your vlogging channel and start off a promising YouTuber career. Said one of the reviews for this class on Skillshare, "It's like gaining 10 years of YouTube experience in one hour."
Enroll in Social Media Storytelling by Lilly Singh, only on Skillshare.
Jazza Brooks' Character Design From First Idea to Final Illustration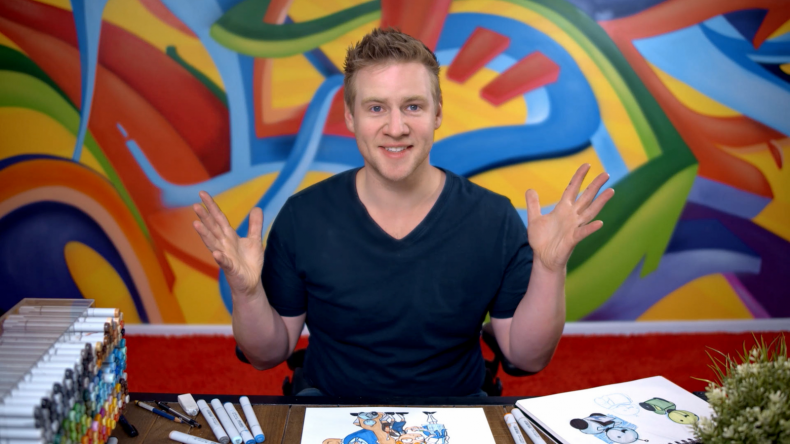 Jazza Brooks: Teaching Millions How to Draw, One Video at a Time
Hailing from Victoria, Australia, Josiah Brooks, more popularly known online as Jazza, has found his niche in YouTube by hosting entertainment drawing tutorials to millions of followers.
The second youngest of six children, Brooks grew up enjoying going to the library after school to draw and "make his own reality." It was this practice in high school that stirred his creativity and made him decide to venture into drawing newspaper comics, develop video games, and become a full-fledged animator.
A few years after high school, Brooks found sponsorship and advertising placements to monetize the online games he created. This support and funding would later help him jump-start his channel Draw With Jazza, now renamed Jazza, on YouTube. More than 5 million subscribers later, Brooks has grown his team to increase the quality and quantity of his content and channel to become an interactive arts and entertainment platform. Beyond YouTube, Brooks makes regular appearances on television programs for art tutorials for kids and kids at heart.
Character Design: From First Idea to Final Illustration
In this character design class, Brooks shares his own version of building blocks to help you develop the ideas that you want to draw. You'll also get to watch Brooks in action as he designs four new characters from scratch using his process of character design.
Along the way, you'll learn how to draw inspiration from multiple sources while still creating an original idea; how to refine and test your characters until they're just right; and how to present your finished illustrations in such a way that the concepts appeal to your target market.
People who follow Brooks on YouTube know that his creations are fun and engaging. In this class, his lessons are far more detailed and informative, so you could eventually end up with some illustrated characters of your own.
Enroll in Character Design by Jazza Brooks, only on Skillshare.
More Classes From Skillshare
Lilly Singh's Social Media Storytelling and Jazza Brooks' Character Design are two of the thousands of inspiring classes that are available on Skillshare.
Skillshare offers high-quality, well-structured classes with instructors best known for their experience in their own fields. Most of the classes are relatively short and video-based, designed so that most learners are able to keep up with lessons without feeling overwhelmed.
You could learn how best to establish your writing practice, delve into the fundamentals of social media marketing, level up your photography skills, and discover many other creative-related lessons to inspire you daily.
Learn, grow, and improve your skills with unlimited access to Skillshare classes.