Sponsored Article
Is It Safe to Go Back to the Barber? 7 Factors to Consider
Here are seven factors you might want to consider before going back to your favorite barber shop.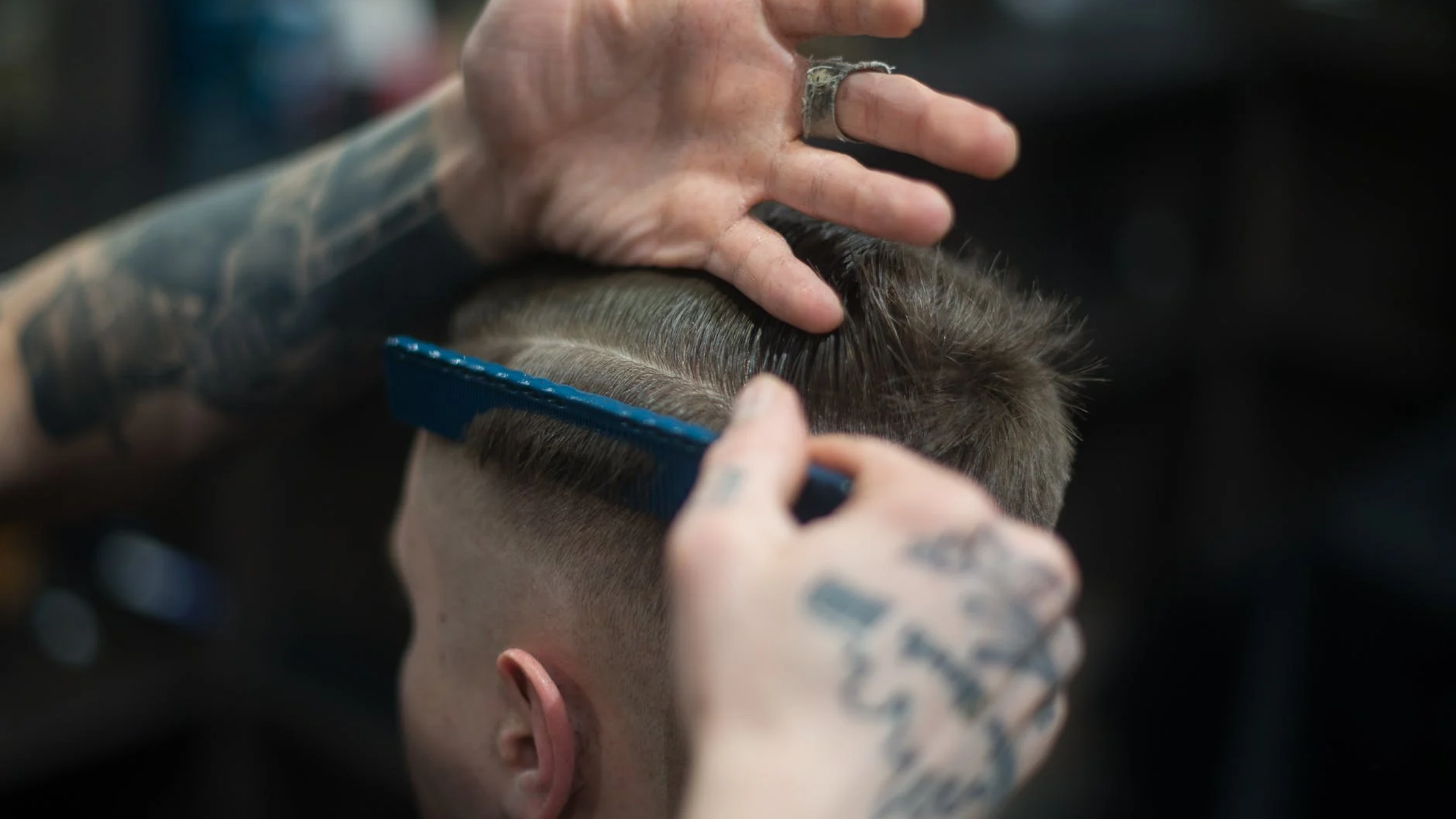 It's been over a year since the COVID-19 pandemic took over our lives. So much has changed since then, including the fact that a lot of men are sporting significantly scruffier looks.
Since barbershops and salons first shut down, some people might have diligently watched YouTube tutorials to learn how to cut their own hair. Others might have decided to just hand over the scissors to someone they trusted and let them have a go at it. But unless someone in your household has experience being a professional hairdresser, the results might have been less than ideal.
Those among us with longer hair these days are probably wondering when it could be safe to go back to the barber. If you're debating whether it's finally time, we've got a list of seven factors you might want to consider first.
1. Fifteen Minutes Counts as Prolonged Exposure
When you enter the barbershop, there are various avenues for potential exposure to COVID-19. These include the barber, other staff including at the front desk, and other patrons visiting the shop. The U.S. Centers for Disease Control and Prevention (CDC) defines prolonged exposure as being within six feet of an individual who has had close contact with a suspected or possible COVID-19 case for 15 minutes or more. It is unlikely that you will get a proper haircut within 15 minutes. Donald Schaffner, a Distinguished Professor in the School of Environmental and Biological Sciences at Rutgers University-New Brunswick, advises individuals who are considering longer appointment times—for example, if you want a cut and color—to think about breaking up those appointments into multiple sessions to limit time exposure.
2. You Need To Wear a Mask for the Duration of Your Appointment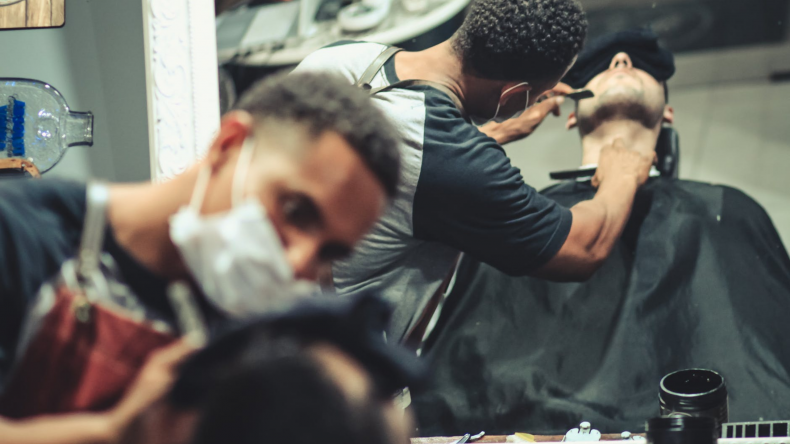 Erin Bromage, an Associate Professor of Biology at the University of Massachusetts Dartmouth, wrote a popular blog post about the coronavirus transmission risks associated with everyday activities in May 2020. In it, he notes that you might still need to wear a mask throughout your appointment.
"There are plenty of ways to do this, but taking a mask off and being indoors for an extended period is the best way to become infected," he says. He explains that if it is difficult to keep the mask on during your appointment—for example, when your hair is being washed—you could simply hold the mask up to your face to continue protecting yourself and others.
3. Pick Your Appointment Time Wisely
Bromage also recommends booking an early appointment, especially if you have an underlying condition or a weakened immune system. He notes that picking an early appointment could be your best bet that the surfaces are disinfected and safe.
4. Check If They Have Any Updated Policies
Amy Bush, the owner of Ambushed Salon in Gahanna, Ohio, told The Washington Post that she implemented new policies in light of the pandemic. She said her salon now has a "no mask, no service" rule. She also asks clients screening questions, requests that they wash their hands when they enter, and has discontinued the use of hand-held blow dryers. Bush recommends that customers returning to salons check with stylists to see if they have updated their policies instead of assuming everything is back to normal, especially as guidelines continue to change throughout the pandemic. She also advises clients who want treatments apart from simple haircuts to clarify if the salons still offer those services.
5. Don't Just Walk Into the Shop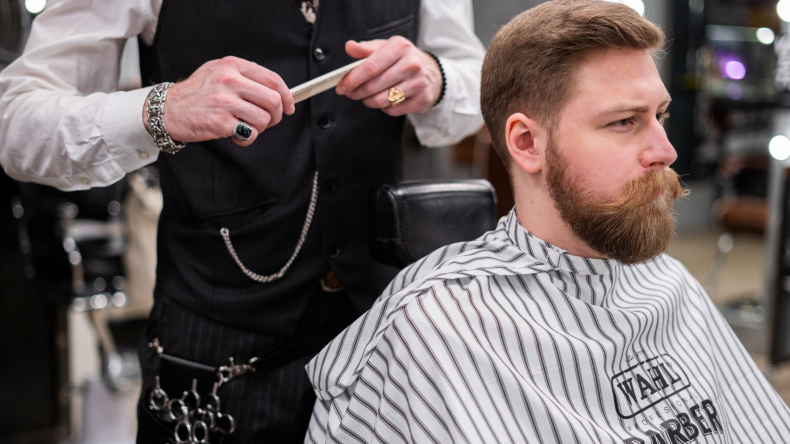 Even if your barber or stylist used to accept walk-in appointments, this isn't the time to try that, advises Susan Brinkhaus, executive director of the Salon and Spa Professional Association in Minneapolis. She told The Washington Post that booking your appointment in advance could also be a way of showing courtesy to the staff and respecting capacity restrictions that may be in place.
6. Speak Up if You're Concerned
Now is not the time to be lax with safety precautions, according to this guide from the University of Maryland Medical System. They advise that you could speak up if you feel concerned about the way something is handled. They want to remind you that "your health is important," so it might be okay to give salon employees a friendly reminder to properly sanitize surfaces and wipe down your chair with a solution that is 70 percent alcohol.
7. Stay Home if You're Sick or Potentially Exposed
Let's say you've been waiting for this haircut for so long, but you wake up on the day of your appointment feeling under the weather. The University of Maryland Medical System guide advises you to cancel your appointment and stay home if you're ill. They recommend you check your temperature before heading in for your haircut, and if it is 100.4 degrees or higher, you should stay home.
Additionally, if you have been exposed to someone who tested positive for COVID-19 or has symptoms, it might be best to skip the haircut. Wait until you have a negative COVID-19 test and no symptoms.
Alternatives to the Barber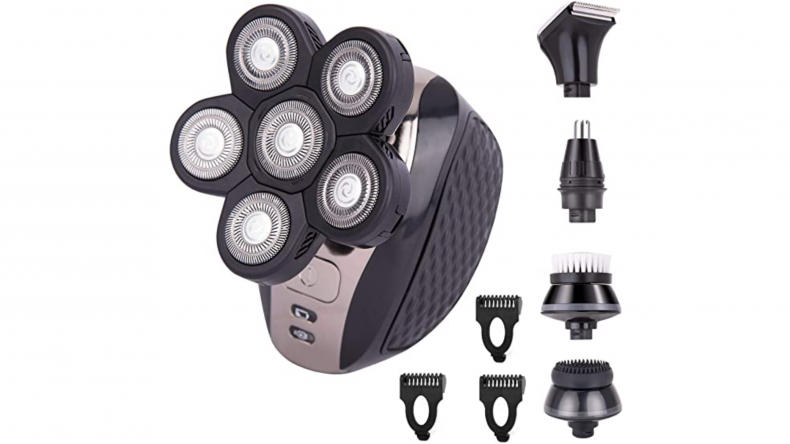 If you're wary of heading into the barbershop, you might be looking for at-home alternatives to help clean up your quarantine look. One option could be the AidallsWellup Men's 5-in-1 Electric Head Shaver for Bald Men, which has a 4.8 out of 5-star rating on Amazon.
It features five different kinds of heads to meet your haircut, shaving, nose trimming, and cleaning needs. The 6-D Veneer Head contours to the face, which could allow for a close shave. It also has an anti-pinch system, which could keep your delicate skin safe, even as the battery gets low. The AidallsWellup Men's 5-in-1 Electric Head Shaver for Bald Men is cordless and rechargeable. Two hours of charging time could power the shaver for 90 minutes of cordless use.
Reviewer Shaeffer that "pulled hair or face bumps are a thing of the past," thanks to the AidallsWellup Men's 5-in-1 Electric Head Shaver for Men. He says he used to have the four-head shaver from the same company, but this version is "light years ahead" of that model. He writes, "The additional shaver heads and face scrubbers will keep you looking your best, for whatever your day or night has in store for you."
User Andy doesn't usually write reviews but says that he would give the AidallsWellup Men's 5-in-1 Electric Head Shaver for Bald Men six stars if he could. He notes that he thought it might give him razor burn like electric razors he has used in the past. But he says it, "works extremely well and [his] head feels clean and smooth."