Sponsored Article
Jonathan Van Ness' Self-Care Playbook: Discover and Nurture Your Centered Self
Well-Loved "Queer Eye" Host JVN Teaches Self-Care and Self-Love, Exclusively on Skillshare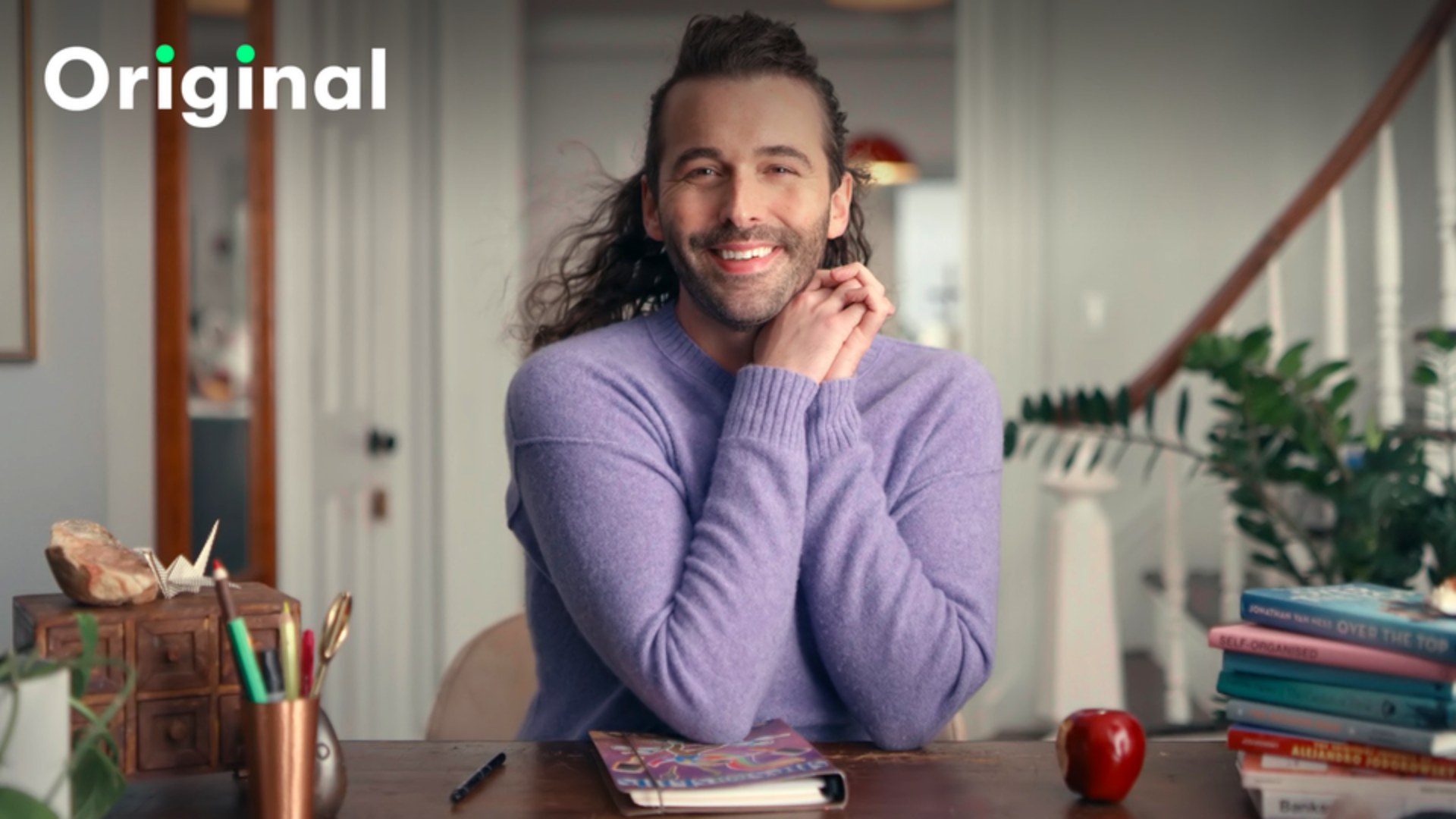 Fans of Queer Eye and Getting Curious know Jonathan Van Ness (JVN) as the nonbinary host of both shows. In Queer Eye, a franchise rebooted by Netflix, JVN is adored for being a beauty guru and a grooming expert, part of an team transforming guests' lives with humor, cleanliness, and their stellar fashion sense. While most fans of the show might know JVN through his on-screen persona, there is more to his story than often appears onscreen.
Although equipped with years of experience as a hairstylist and an amazing sense of humor that could light up even the most mundane show, JVN shared with Into The Gloss that he originally thought he wasn't going to land the Queer Eye role. JVN said, "I felt like a contestant on America's Next Top Model who made it into the final two because I was like, 'I really, really want this every moment it gets closer and I want it so bad but you look like a big gay Jesus, girl, you're just not gonna get this job!'"
Despite this self-doubt, JVN landed Queer Eye in 2018 and has been entertaining the show's fans since then. Senior creator David Collins told Entertainment Weekly what he loved most about JVN, and what ultimately got him the job. Collins said:
"Obviously, it would be hard to miss how authentic [Jonathan] is. He's so proud of being himself and he's so confident in himself because he really battled that. He was the middle-of-nowhere kid who really grew up getting bullied hard. He fought, he really fought, for being who he is; he has no body shame, he has no shame of his sexuality, he is beautifully himself and authentic. [Laughs] And he's kinda funny too... just cracking you up at every turn."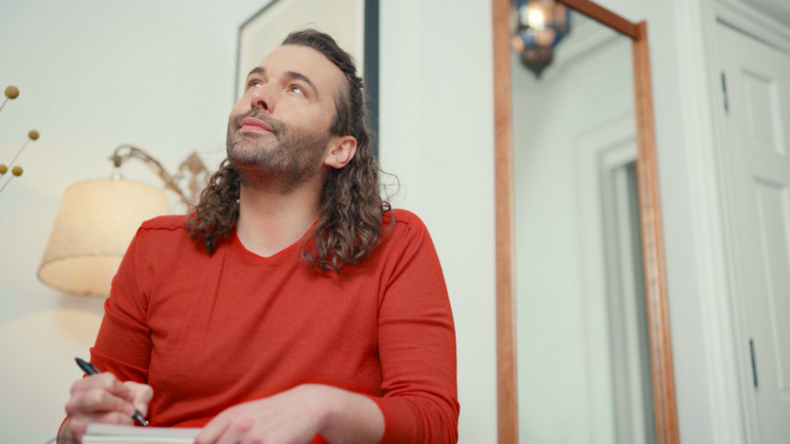 Perhaps what convinced Collins to give JVN the grooming expert role are the same reasons why fans of Queer Eye adore him. To date, JVN has garnered more than 5.3 million followers on his Instagram account and thousands more on other social media platforms.
There is, however, more to JVN than the fun and captivating Queer Eye host. In 2019, JVN released his first-ever memoir, Over the Top: A Raw Journey to Self-Love. In it, JVN explored his most difficult struggles and his most profound insecurities.
JVN shared how he grappled with low self-esteem, lonely moments as part of the LGBTQA+ community, and addiction. His intent for sharing such a raw, deeply personal book was to inspire others who might be stuck in dark moments of their lives. He wrote:
"I wanted to share my journey because we have all done things we never thought we could and been to places we never thought we would go. Good and bad. As scary as this can be, I want you to know no matter how broken you feel and how seemingly unlikely it is, we are never too broken to heal."
JVN attests that self-care is not an overnight process. His book has since served as an inspiration to many, communicating that loving and forgiving oneself is a personal journey, one that requires constant growth, vulnerability, and vigilance.
For fans who have enjoyed his book and wish to learn what JVN has to share about self-care and self-love, detailed below is "Self-Care Class With JVN," exclusively on Skillshare.
The Ultimate Self-Care Playbook: Discover and Nurture Your Centered Self with JVN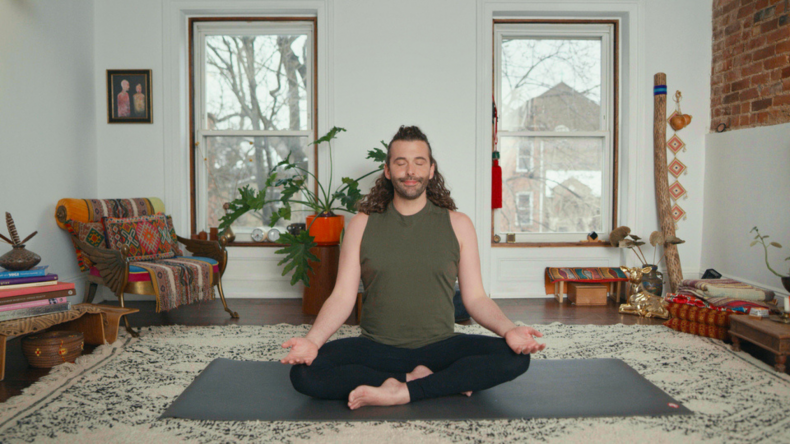 In his class on Skillshare, JVN shares more tips about how to unlock one's powerful self by opening with one of his favorite forms of self-care—yoga. It's no secret to fans and followers of JVN that he loves yoga. JVN's Instagram page already welcomes followers with multiple clips of his brief yoga sessions—along with a mix of feel-good selfies sporting his flowing locks. However, this new class is about more than just yoga. It's a holistic approach to self-care, with all the insight that JVN has to share from his own journey.
Together with JVN and Skillshare, you can discover practices that enhance your deep breathing and ease your daily stresses. Fans and followers are further treated to more self-care rituals, including meditation, crafts, journaling, and of course, skin care.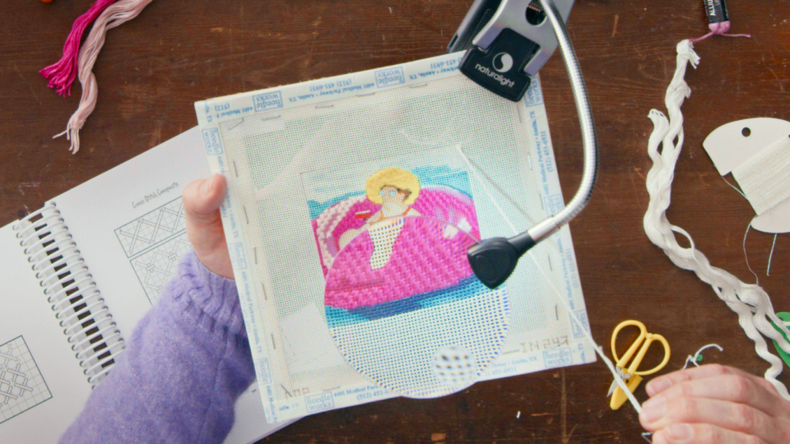 Through his new class on Skillshare, learn more from JVN about:
· Reimagining self-care as a practice that could be tailored to your lifestyle
· Discovering and acknowledging your true desires through mindfulness meditation and mantras
· JVN's yoga practice and how yoga could help you on your self-care journey
· Developing your very own self-care planner to unleash your creativity and joy
· Building practical self-care routines that you enjoy and look forward to
Possibly one of the most profound lessons from JVN's Over the Top: A Raw Journey to Self-Love is to nourish the most important relationship in life—a relationship with oneself. His class on Skillshare allows JVN to expound further on these personal lessons. By the end of the class, you'll hopefully be equipped with more knowledge on how to navigate life's challenges with a heart filled with gratitude, positivity, and a never-ending commitment to bring out the best version of yourself.
Join Jonathan Van Ness' self-care class, indulge in some yoga, and learn more about self-love. Sign up on Skillshare.