Sponsored Article
Why Do I Keep Getting a Sore Throat After Wearing a Mask?
These tips will help you avoid several side effects from wearing face masks.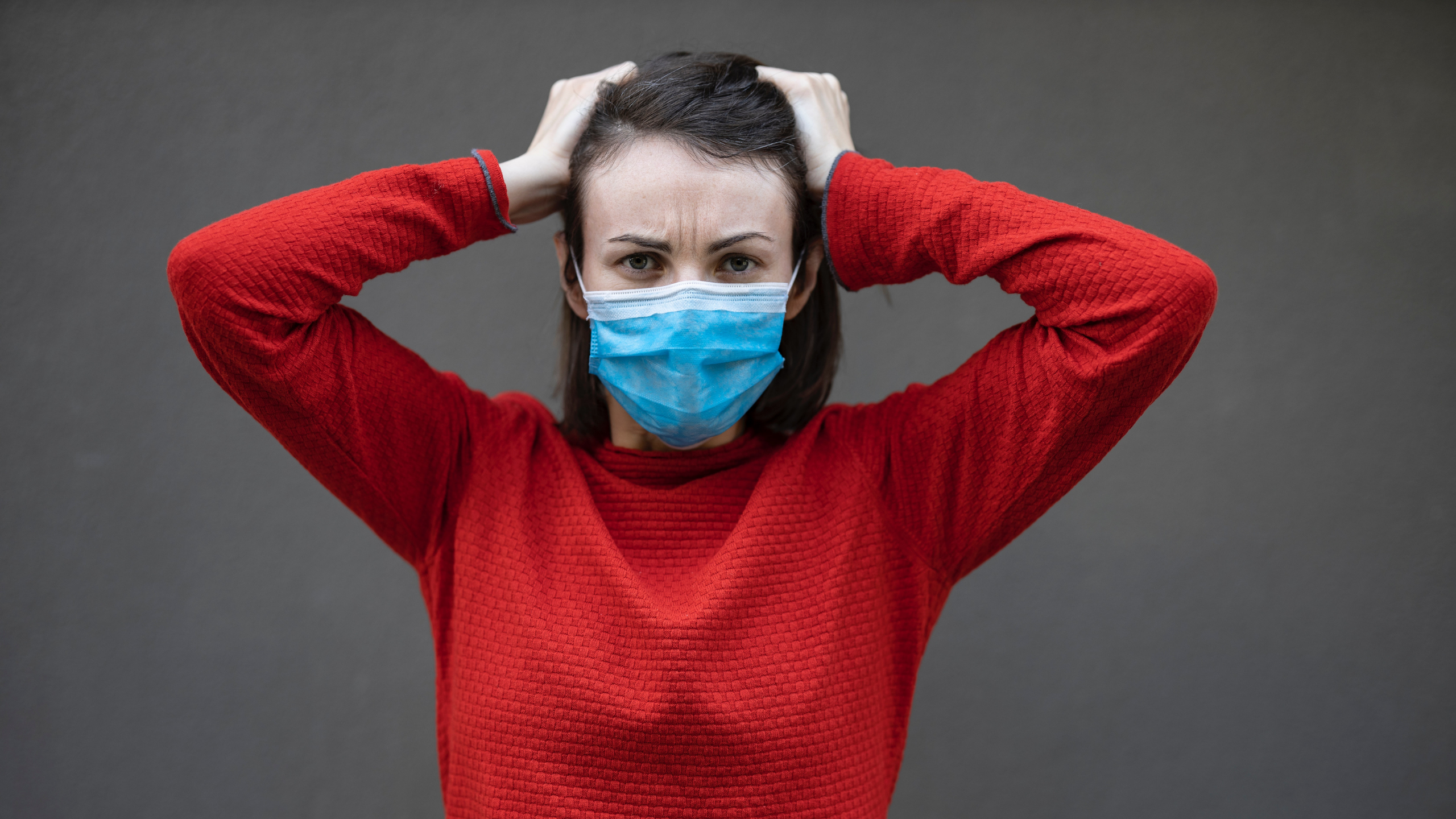 Face masks—who would have thought that a little face covering would be our biggest weapon against a virus that brought the entire world to its knees in mere months?
Wearing a face mask, proper social distancing in public, and washing hands continue to be the most effective ways to prevent the spread of COVID-19. In fact, research suggests that face masks will likely be a permanent part of our "new normal" in the aftermath of this pandemic. However, there are several irritating side effects that come with wearing face masks, as well—a lingering sore throat, acne, stress, and anxiety being some of them.
Most of these face mask-related issues can be resolved with two simple practices:
Using a good quality face mask that fits you well
Proper wearing and maintenance of your face masks
N95 Medical Supplies is a great place to get all kinds of protective face coverings including 3-ply surgical masks, KN95 masks, N95 masks, kids masks, and even face shields for that extra layer of protection.
Get high quality and comfortable face masks here!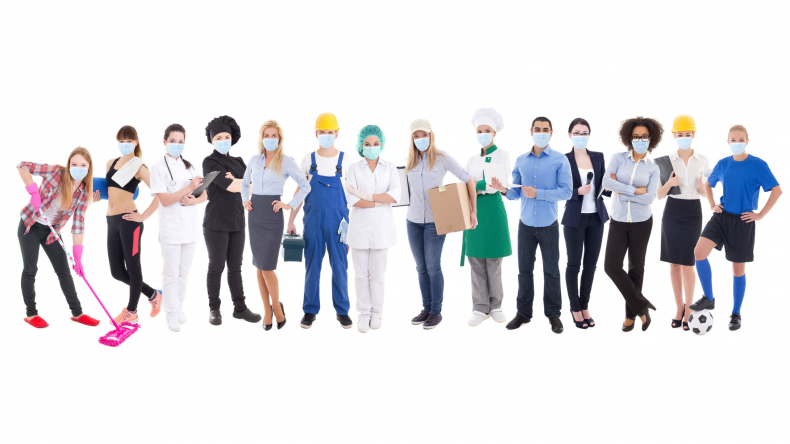 Why Does Wearing a Face Mask Cause a Sore Throat?
A sore throat is generally caused by an infectious agent like a virus or bacteria, environmental irritants like dust and dander, or actions like speaking too loudly or using your voice too much. When a person wears a face mask, they have a natural tendency to speak louder for others to hear them better, even if it is unnecessary in closed or quiet spaces. Vocal strain could eventually lead to a sore throat.
Unclean and unwashed reusable face masks are another major cause of sore throats due to the irritants and infectious agents that can be trapped in the mask.
How to Prevent a Sore Throat from Wearing Face Masks
Do not reuse disposable face masks. Safely dispose of them after a single use.
Wash your reusable face masks daily or after every use. You can simply wash it with the rest of your laundry.
Hang your face masks in direct sunlight to dry them fully after washing. Do not wear them while damp.
Avoid touching your face, eyes, or face mask while wearing it.
Clean your hands before and after you remove your face mask.
Try not to speak too loudly when you are wearing a face mask, especially if you have to speak often.
The Most Comfortable and Effective Types of Face Masks and When to Use Them
Fun fact: One of the quickest ways to check whether your face mask offers sufficient protection is trying to blow out a candle while wearing it. A good quality face mask with enough layers and a good fit should prevent you from being able to extinguish the flame.
The ideal face mask for protection against respiratory diseases should block both large droplets and small airborne particles called aerosols. Here is a quick breakdown of the most effective types of face masks currently in the market, and when you should be using them.
Surgical Masks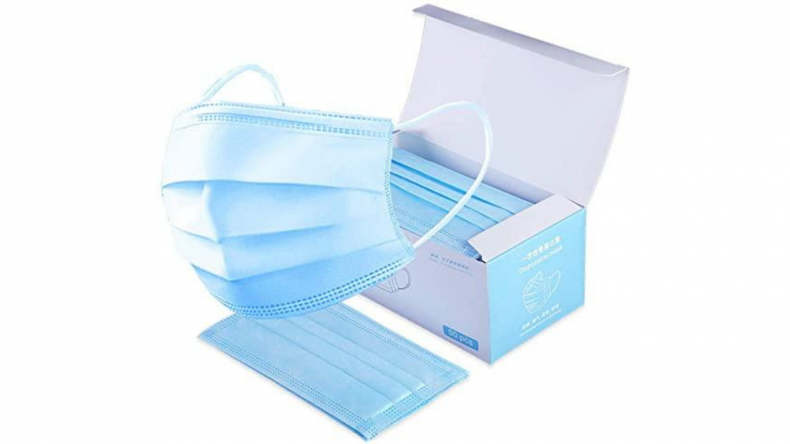 These 3-ply face masks are thin and light and are not designed to be used more than once. They should be safely disposed of after wearing them. They are generally used by the medical community to be protected against droplets, sprays, and splatters. 3-ply surgical face masks effectively filter out about 60% of small particles.
They are comfortable and can be worn for long periods of time without any hindrance in speaking and without causing breathing problems. In public settings with proper social distancing measures, these face masks can be successfully used. They will also help you reduce the vocal strain that may lead to a sore throat.
Get a high-quality medical-grade pack of 3-ply surgical masks here ($19.99 per pack of 50 masks)!

N95 Masks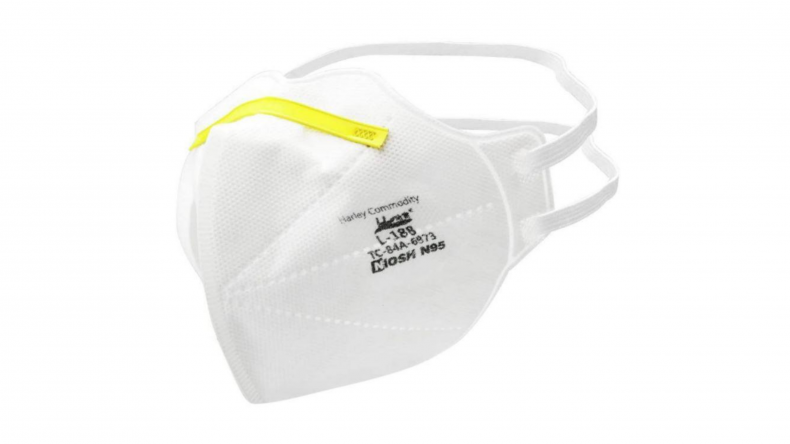 N95 masks or N95 respirators are advanced medical-grade tools with a sophisticated air filtration system which filters close to 95% of airborne particles. They offer the highest level of protection against COVID-19 and other respiratory diseases. Thanks to the way they are designed, unfiltered air is released when you exhale.
They are recommended to be used by healthcare providers, who have to pass a fit test to confirm a proper seal when they wear it. You can get these masks in both soft shell and hard shell options. Just like surgical masks, N95 masks are also disposable. They will help prevent any entrapment of infectious agents that could lead to complications such as a sore throat.
Get N95 masks for yourself or to donate to your local healthcare providers Here ($70.99 per a pack of 20 masks)!
KN95 Masks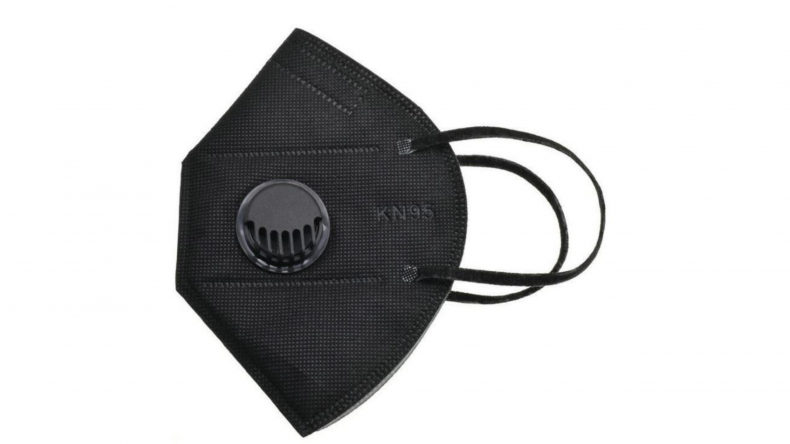 KN95 masks are also respirators similar to N95s with a 95% filter value. They follow international standards equivalent to N95s in the US, which have stricter requirements for pressure drop while inhaling and exhaling.
KN95 masks are lighter in weight and are comfortable to wear with ear loops as opposed to behind the head straps that come with N95 masks. The nosepiece is adjustable for a better fit and is ideal for non-healthcare settings that require more protection than a surgical mask can offer. With proper use and maintenance, they can help prevent complications such as sore throats due to wearing face masks.
Get KN95 masks with a 95% filtration efficiency here ($25 per pack of 10 masks)!
Regardless of which face mask you choose to use, you can find them all at N95 Medical Supplies. Stock up on surgical masks, N95 masks, and KN95 masks for yourself and your family, or donate some to your local healthcare providers.