Sponsored Article
Kim Kardashian Casual Outfits 2020: Steal Her Look on a Budget!
Want to copy Kim Kardashian's casual outfits? You can steal her looks for a fraction of the price!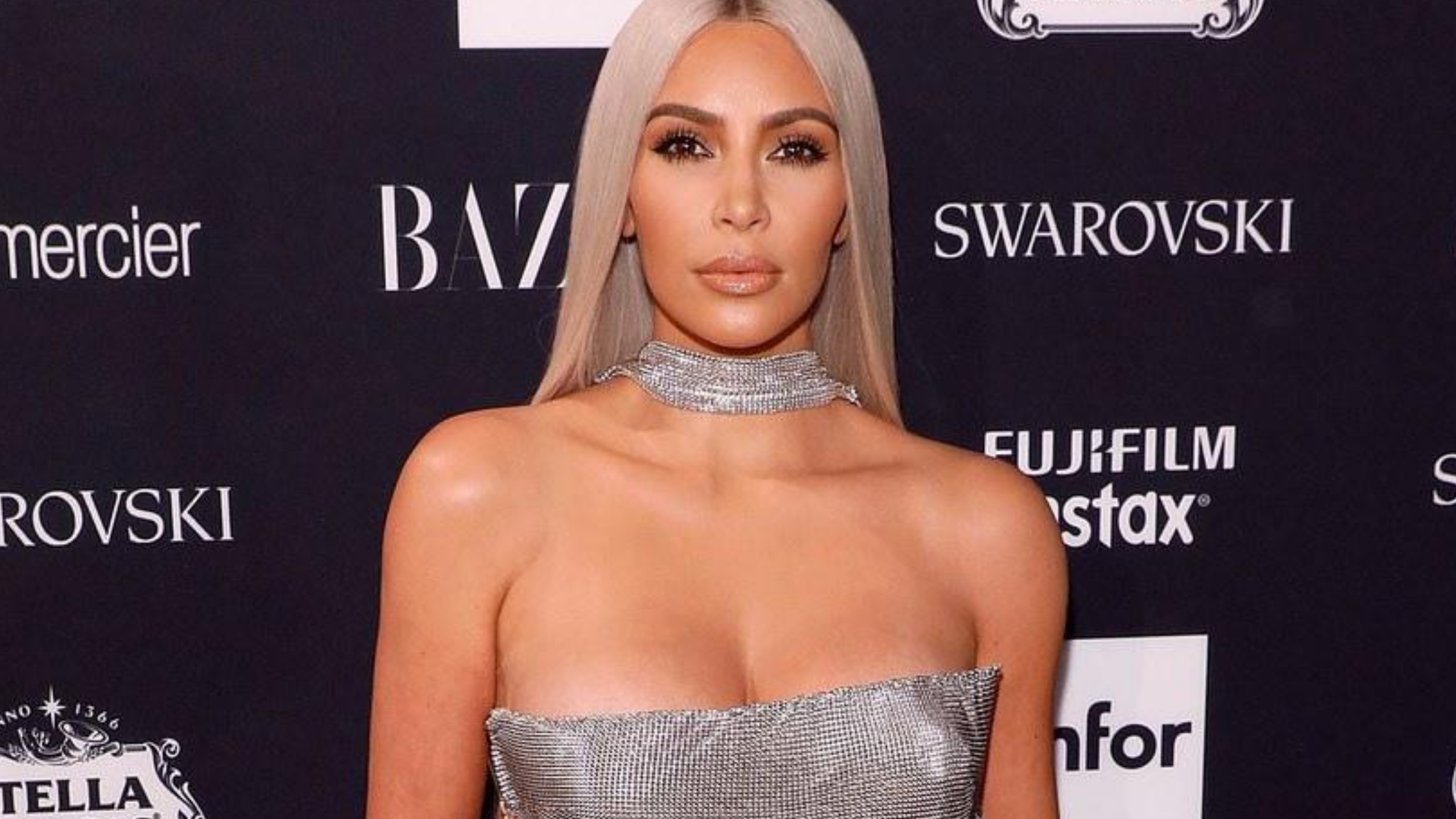 If you're a fan of Kim K and love her fashion - then you aren't alone. Usually seen with high heels, latex dresses, and out-of-this-world girdles, Kim Kardashian is one to watch when it comes to over the top trends, but we love and eat it up anyway.
Nevertheless, she has her "down days" as well - when she's dressed more casually and laid back. If you want to steal some of her best casual looks without breaking the bank, this list is for you.
1. Black on Black on Black
A classic, Kim gives the little black dress and black heels a lift by slinging a black leather jacket over her shoulders. This makes for the perfect mix of edge, class, and sophistication.
To steal this look, you can buy a Faux Leather Zip-Up Moto Jacket ($19.00), a Form-Fitted Slip Dress ($8.00), and Ankle Strap Chunky Heels ($26.00). Finish off the look with black Acrylic Frame Sunglasses.
2. Elevate Basic Outfits With Killer Heels
One of Kim Kardashian's "more relatable" looks is a pair of light jeans with a white top. Simple enough, right? She goes ahead and elevates the look with a pair of high-fashion heels.
Again, you don't have to break the bank to copy this look. Instead, you can order Light Wash Ripped Skinny Jeans ($21.00), a Tie Neck Ruched Bust Frill Trim Bardot Top ($12.00), and yellow Toe Loop Strappy Stiletto Heeled Sandals ($27.00).
3. Head-To-Toe White Outfit
Like her all-black outfit, Kim Kardashian pulls off an all-white look effortlessly. Dressed for a quick "gummy bear run", she looked stunning in a simple dress with heels and a necklace.
She also had her hair worn down the middle completing the chic look. To get this look, order a Ruched Detail Bodycon Slip Dress ($13.00), Toe Ring Tie Leg Stiletto Heels ($27.00), and a Coin Detail Double Layered Chain Pendant Necklace ($2.00).
4. Pink Latex Dress at a Christie's Auction
Kim turned up the heat with a killer tan and a baby pink latex outfit with a rhinestone-encrusted French fries handbag and shades. While it may have looked great, a latex dress isn't the best choice for a fun night out.
Instead, you can opt for a cotton Solid Bodycon Dress in hot pink ($8.00), square Acrylic Frame Sunglasses ($5.00), and a Rhinestone Detail Clutch Bag ($12.00).
5. Lazy Day Outfit
Even fashionistas have a day off. Kim was snapped in New York wearing leggings, an oversized hoodie, shades, a cap, and furry sliders.
Steal this look with a Rose Print Drawstring Hoodie ($15.00), Solid Elastic High Waist Leggings ($8.00), Open Toe Fluffy Decor Sliders ($19.00), and a Men Simple Solid Baseball Cap ($4.00).
6. Turning Heads in Yellow
Kim Kardashian stepped out in New York in bright yellow from head to toe - taking a break from her usual all-black casual outfits, the pop of color was refreshing.
Copy her look with a Neon Yellow Mock-neck Thumb Hole Tee ($9.00), a Split Ruffle Hem Pencil Skirt ($9.00), and Multi-Strap Random Outsole Heel Mules ($11.00).
7. Metallic Top with Leather Trousers
While in New York, Kim was spotted wearing a bright metallic top, leather trousers, and heels. The whole look was effortlessly chic and glamorous; if you want to step out into the urban jungle with a similar look, you can buy a Rhinestone Crop Cami Top ($18.00), Faux Leather High-Rise Leggings ($9.00), and Toe Post Tie Leg Stiletto Heels ($27.00).
8. Elevating Camouflage With a Little Bedazzling
Even when wearing the most basic of outfits, Kim Kardashian always manages to take it up a notch. She was spotted wearing a black bodysuit with camouflage shorts - with jeweled sandal heels.
To get the same look, order a black Ribbed Cheeky Cami Bodysuit ($8.00), Flap Pocket Camo Denim Shorts ($15.00), and Rhinestone Decor Criss Cross Stiletto Heels ($22.00).
9. Dressed Down in White
A bit of a throwback, we bring back Kim's all-white outfit during the launch of KKW Beauty in Los Angeles. Letting her long tresses flow freely, this is probably the simplest we've seen Kim K dress for any event, and yet - she's managed to keep it classy.
For a similar take, order the Joyfunear Zip Back Ruched Bardot Midi Bodycon Dress in White ($25.00) and pair it with Rhinestone Decor Open Toe Ankle Strap Chunky Heels ($30.00).
10. Cropped Top With Jeans
In one of her latest Instagram videos, Kim shows off her make-up line's latest lip glosses. In the post, you can see her dressed down in jeans and a crop top - a look you can easily steal.
Put your hair up in a half ponytail, and you'll be good to go. To get this look, order Skinny Ankle Jeans in Dusty Blue ($18.00) and Tie Front Ruffle Dalmatian Crop Top ($9.00).
We all know there's nothing "basic" in Kim Kardashian's wardrobe - a simple shirt would probably cost thousands of dollars. No need to splurge though, you can steal her looks for a fraction of the price.