Sponsored Article
Kim Kardashian's 'Humble' 40th Birthday Party Had an Estimated Price Tag of $2 Million
Here's how Kim Kardashian spent her 40th birthday on a private island with some of her closest friends and family she had flown in!
When it comes to being famous, the Kardashians are professionals. After over a decade on air and 19 seasons of Keeping up with the Kardashians, this E! reality TV show family makes famous seem like an understatement. From hilariously short marriages to viral memes, it's nearly impossible to not know who the Kardashians are.
In recent years, the Kardashian name has become synonymous with iconic fashion and excessive luxury. As this family of millionaires and billionaires rakes in the cash from makeup companies, clothing lines, and endless Instagram promotional posts, they are just as quick to spend their money on high fashion and envious vacations.
The de-facto leader of the clan, Kim Kardashian West, is known as a social media personality, socialite, model, businesswoman, actress, and now activist. Her cultural impact is well established. "Over the past decade, Kim Kardashian West has mastered the meaning of influence in the digital age," said the iconic designer Diane von Furstenberg in regards to Kim Kardashian receiving the 2018 Influencer Award.
After years of lavish Christmas parties and over the top weddings, it's no surprise that this social media queen went all out for her 40th birthday party. But in the midst of a global pandemic, this extravagant week long bash raised more than a few eyebrows. Kim Karsashian opened her wallet wide for a globe trotting event rumored to cost over $2 million dollars.
How could anyone possibly tally up a tab like that for a birthday party? While few official statements have been made about the event, rumors have been flying and tabloids have had a field day investigating exactly what happened. Want to take a peek into the life of the 1%? Let's break down some of the jaw dropping costs of this outrageously expensive birthday getaway:
1. She Rented Out a Private Island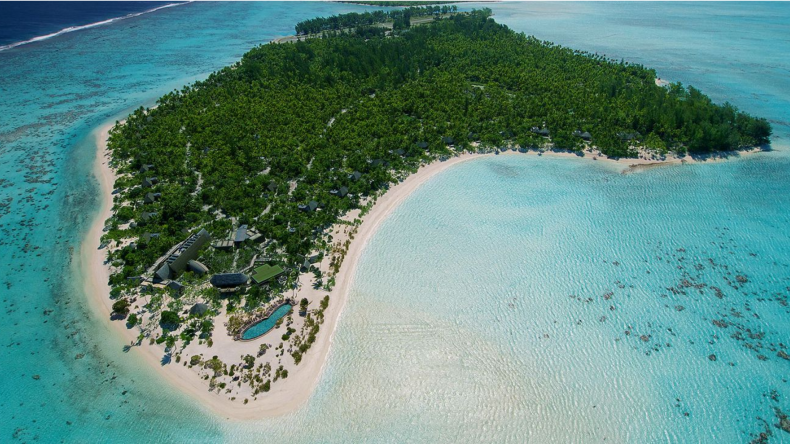 No one from the Kardashian camp has commented on the exact location of the extravaganza. However, a source reported to Page Six that the bash took place in beautiful French Polynesia, at The Brando resort. Composed of 35 villas situated on the exclusive 193-acre island of Onetahi, in the Tetiaroa Atoll 30 miles north of Tahiti, The Brando resort screams luxury. And as always, Kardashian spared no expense, rumored to have bought out the entire resort for the five day extravaganza.
All meals and beverages are included in the buyout price, but special meals and drinks cost a separate premium. Every room comes equipped with a private beach area, plunge pool, and Wi-Fi. Also included in the buyout are one spa treatment per room per day, one island excursion per room per day, and access to tennis courts, a gym, and special equipment such as kayaks, bikes, and snorkeling gear.
The Kardashian clan stayed on the island for five days, which according to insider estimates could have set the star back over $500,000.
2. She Flew in 30-40 of Her Closest Friends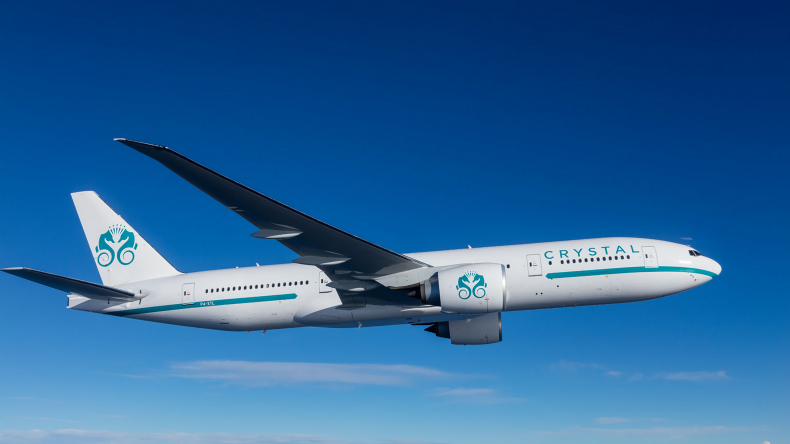 No Spirit Airlines seats for friends of the Kardashians! The same source told Page Six that the VIP guests flew to the island on a private chartered Boeing 777. Flouting the non-essential travel ban in California, the guests took off in the middle of the night for their exclusive vacation. The luxury started as soon as they stepped foot on board the high end flight, which is rumored to be the Crystal Skye plane chartered from Crystal Cruises. The plane boasts 88 lie-flat beds, a 24-inch TV for each seat, and a distinct restaurant and bar area. According to its website, the plane is described as the "world's newest and most spacious luxury jet."
Business Insider's Thomas Pallini previously reported that "a jet of this size complete with a full staff would typically cost around $50,000 per hour to charter." The flight from Los Angeles to Pape'ete, the capital of French Polynesia, is almost 9 hours. This brings the total cost of a roundtrip flight to $900,000. Yeah, you read that right.
3. Guests Walked Away With Bougie Goodie Bags
TMZ reported that Kardashian West also gave each of her guests goodie bags loaded with SKIMS pajamas, KKW Beauty products, GoPros, waterproof disposable cameras, and more. Let's go with the conservative estimate and say there were only 30 guests, here's the math on that:
30 sets of Skims's summer sleep set at $118 each = $3,540
30 sets of KKW Makeup's Classic Complete Bundle at $240 each = $7,200
30 of the latest GoPros at $349.98 each = $10,499
30 waterproof disposable cameras at $15.75 each = $472
That brings the cost of the goodie bags to a whooping $21,711! Over $700 for each bag!
4. High-End Extras and Party Extravagance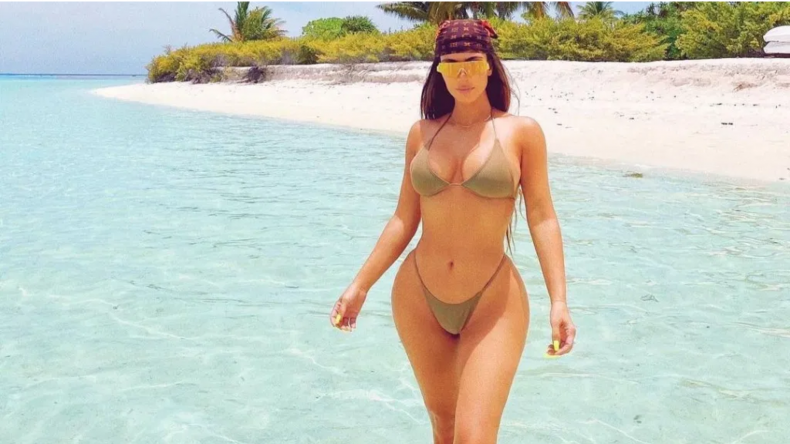 Despite everything included in the resort, a party of that caliber is going to involve expenses not covered in the stay package. According to luxury event planner Sonal J. Shah, who has planned countless high-end events on islands, the remote location and expensive taste will quickly add up.
"To put on a party like that, everything has to be flown in," she said. "I've been to a lot of private islands, toured them for particular clients, some celebrities, some non-celebrities, but typically these islands are not equipped to be able to throw a party like that — especially with higher-end clients, their food needs, their décor needs, even entertainment, all those logistics, like a firework display, it's not something that's readily available on that island." Without knowing the exact details of the party, Shah estimates the event would cost between $800,000 and $900,000.
5. No Party Without a Celebrity Party Planner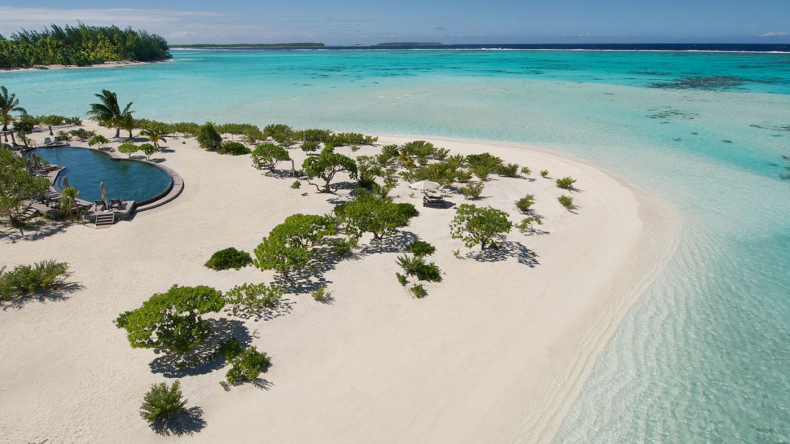 A week-long party in the middle of the ocean doesn't plan itself, and coordinating an event with this price tag doesn't come cheap. Keeping in mind the exorbitant amount of work associated with a party of this excess, including flying in about a week early to prepare, sourcing local vendors, crafting contingency plans for weather and other issues, planning a luxurious party requires a luxury specialist. Shah noted for an event like this, she would probably charge a minimum of $80,000 to $100,000 for her planning services.
If you sadly missed out on your invitation to Kardashian West's exclusive event, you can bring a touch of international luxury to your life with the Rungolee collection. You don't need a Kardashian budget to experience an Instagram influencer level lifestyle. Update your wardrobe with the effortlessly stylish pieces from Rungolee that will have your friends thinking you just returned from a shopping spree in Milan.
Social media starlight fashion is not reserved for celebrities anymore. You can feel like a million bucks without having to drop 2 million bucks on your birthday party. Every woman deserves a touch of luxury in their life, and that starts with your wardrobe.
Keep your passport in your purse but give your style an international Boho feel with the inspired style of a Rungolee wardrobe.