Sponsored Article
LA Says Online Classes Only This Year, Here's Everything You Need to Get Started
Here's How You Can Ensure a Seamless Learning Experience For your Child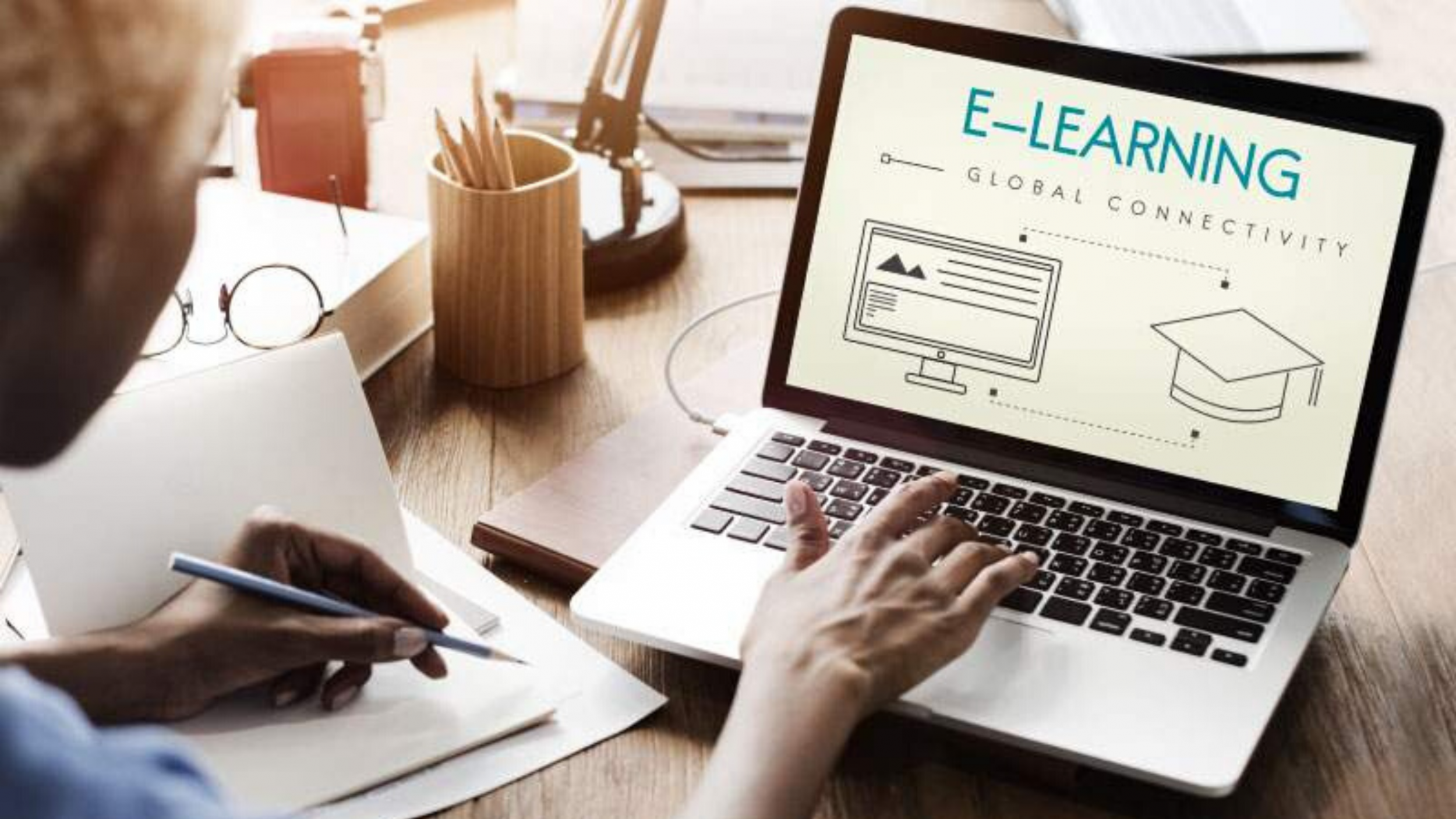 Recently, both Los Angeles and San Diego announced that they would not be opting for in-person education for the greater part of this year, at least until the COVID-19 situation has been well and truly mitigated.
Due to the worldwide COVID-19 scare, schools in both of these areas shut down in early March. While President Trump threatened to cut federal funding for schools that do not have in-person teaching, the LA teachers' union said that they were not comfortable compromising the health of students.
Hence, a statement released by the teachers' unions in these cities states that for Academic Year 2020-21 beginning on the 12th of August 2020, classes will be held online until a feasible solution can be found that enables students to attend the classes in person. This decision will see to it that students will learn while also ensuring the safety and security of their fellow students and teachers.
However, the change from normal to online classes is not a simple one, both for students as well as for the parents.
If you are a parent that has a child who will be attending online classes for the first time next month, then you need to be doing everything you can in order to make their online learning experience as seamless as possible. But it can get difficult to decide what you need and don't need, especially if you're not very tech-savvy.
Thus, we have curated a list of the essentials that you definitely need so that your child is not losing out on learning due to the pandemic. The best part? We have also ensured that online classes don't make too much of a dent in your pocket, so you'll see that most of our recommendations are well within your budget, but offer more or less the same features as any expensive product that you might find in the market.
Computer Supplies
This is perhaps a no-brainer, but the catch is that to ensure your child has the best learning experience without having to constantly worry about battery trouble and an unresponsive screen, just any normal computer will not do.
You need to ensure that the laptop you choose is suitable for your needs and requirements and that it has all the features and specifications that you need.
For online classes, perhaps the best laptop we can recommend in a budget is the HP EliteBook 745 G6. Not only does it have a 256 GB internal storage capacity, but it also features an 8 GB RAM, which ensures that your laptop will not hang even if you attempt to use multiple tabs at the same time.
The laptop also comes pre-installed with Windows 10, so that you can get started immediately without having to wait for the operating system to be installed. It also has Radeon graphics, providing a clear and flawless multimedia interface. The 14" screen is neither too big nor too small, and the anti-glare technology in their display screens will ensure that your child's eyes are safe from harm, even as they spend prolonged hours using the laptop to attend their classes and complete assignments.
No matter how hard you try, with kids, accidents are never too far away. There is always a very good chance that your child might accidentally spill their milk or juice all over your keyboard.
Now, with normal laptops, this would mean that you would have to get the entire keyboard changed, which would set you back by at least a couple hundred dollars. However, the HP EliteBook has kept this in mind as well, and their laptops have spill-resistant keyboards, which means that even if something does get spilled, you can easily wipe it away instead of having to get your keyboard replaced. If your kids are clumsy and have a habit of frequently dropping things, then this feature is a godsend for you.
Priced at just $1,050 and with a one-year HP warranty in case anything goes wrong, this laptop is a one-stop solution to all your child's computer requirements for online classes. For maximum comfort and convenience, you can also consider getting your child a wireless mouse along with the laptop so that they do not have to sit very close to the laptop screen while using it or attending classes.
Ensuring Your Child is Safe and Secure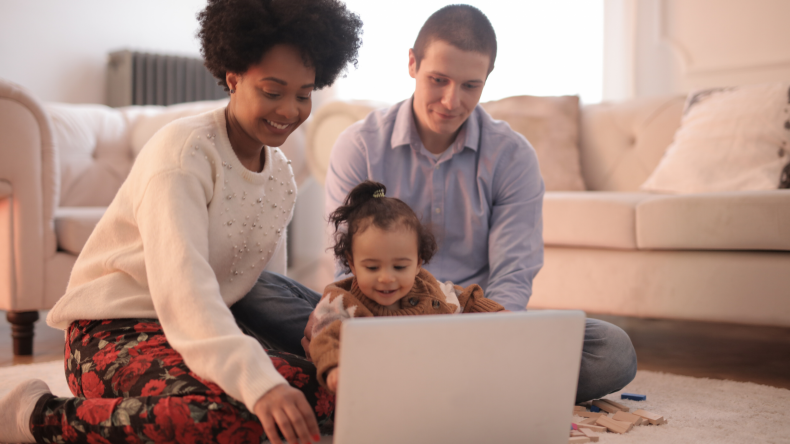 Since your child is now studying from home, the responsibility for their safety and security now falls on you instead of the teacher. As a parent, worrying is a constant part of the job, especially when your child has access to the Internet.
There are so many different websites that stumbling down the wrong path is just as easy as a few clicks. Thus, monitoring their internet behavior so that you can make sure that they are not viewing anything inappropriate becomes your number one priority, and that is where a parental control app like NetNanny comes into play.
With NetNanny, you can scrutinize and analyze what your child is doing on the Internet across different devices. Whether it is their phone, laptop, or even their Nintendo device, you'll remain updated on every aspect of their actions, so that you are in a much better position to ensure their digital wellbeing.
NetNanny is different from other parental control apps in that it uses Artificial Intelligence and Machine Learning in order to identify content that is inappropriate for your child. This has two advantages: it ensures that non-pornographic content isn't censored so your child does not miss important and relevant information, and it is much more difficult to fool and bypass NetNanny's website and pornography blockers.
From setting screen times to your child's devices, remotely turning off their Internet connection if you feel they are overusing their devices, checking which apps they have downloaded and what they do, all the way to keeping a close eye on contacts whom they frequently call or message, NetNanny offers a convenient solution to put rest to all your worries once and for all.
At just $11 per device per year for 5 devices, NetNanny is definitely affordable for even a middle-class family. While it might seem like a useless expense right now, over thousands of happy and satisfied parents who use NetNanny have said that not only does it help them not worry too much about their kids, but it has also helped them prevent their kids from walking down the wrong path on more than one occasion. And as parents, isn't that something we all aspire for?
Online classes are no excuse for you to compromise on the safety of your child, and thus, a parental control app like NetNanny is a must for any parent who takes their child's protection seriously.
Projects, Innovations, and More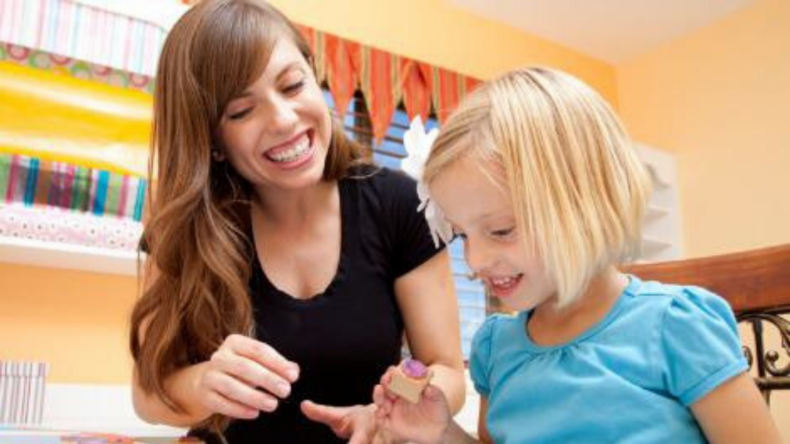 While it is still uncertain when we will have a solution to the COVID-19 crisis, one thing is for sure: learning and education cannot stop. There is only so much that online classes can do in terms of learning, because nothing beats in-person education, and the experiences and lessons gained from trying things out yourself.
Granted that in-person education is neither possible nor safe in these tumultuous times, but that does not mean your child cannot still be innovative. Enter KiwiCo, a delivery service that encourages kids to try out innovative STEM projects. With new ideas and projects every month, their projects ensure that your kid will always have a unique project to do. After all, nothing beats learning by doing, does it?
With projects customizable by age and your kid's preferences, there is something for everyone at KiwiCo. Whether your child is into science and technology, art and design, or computers, there are separate categories of projects that deal with each specific field, ensuring that no matter what your child's interests are, they won't go lacking for projects. Suitable for kids aged 6-14, no wonder KiwiCo has been called "The Innovation Machine" by both parents and critics alike.
Once you select the right package for your child and subscribe to KiwiCo, they will then deliver a project every month to your doorstep. With projects ranging from designing a labyrinth to making a ballista, the diversity in their projects is guaranteed to ensure that there won't be a dull or boring moment in your child's day.
With free shipping in the US, KiwiCo is well worth the $60 subscription cost. If your kid is easily bored or constantly wants something new to play with, then this is something you might definitely want to consider.
After a day of online classes and virtual learning, your child will be grateful to be able to actually physically play with something, while at the same time you will also be happy because KiwiCo's projects are designed to stimulate and bring out the creative and scientific spirit in your child. Thus, these projects are definitely a win-win situation, and both you as well as your child stand to benefit.
The contents of this article is for informational purposes only and does not constitute medical advice. It's important to consult with your medical providers and the CDC before making any medical decisions or changes to your health plan, particularly with regard to COVID-19 and its variants.