Sponsored Article
Labor Day Sale: Give Your Feet Some TLC With These Award-Winning Science-Based Products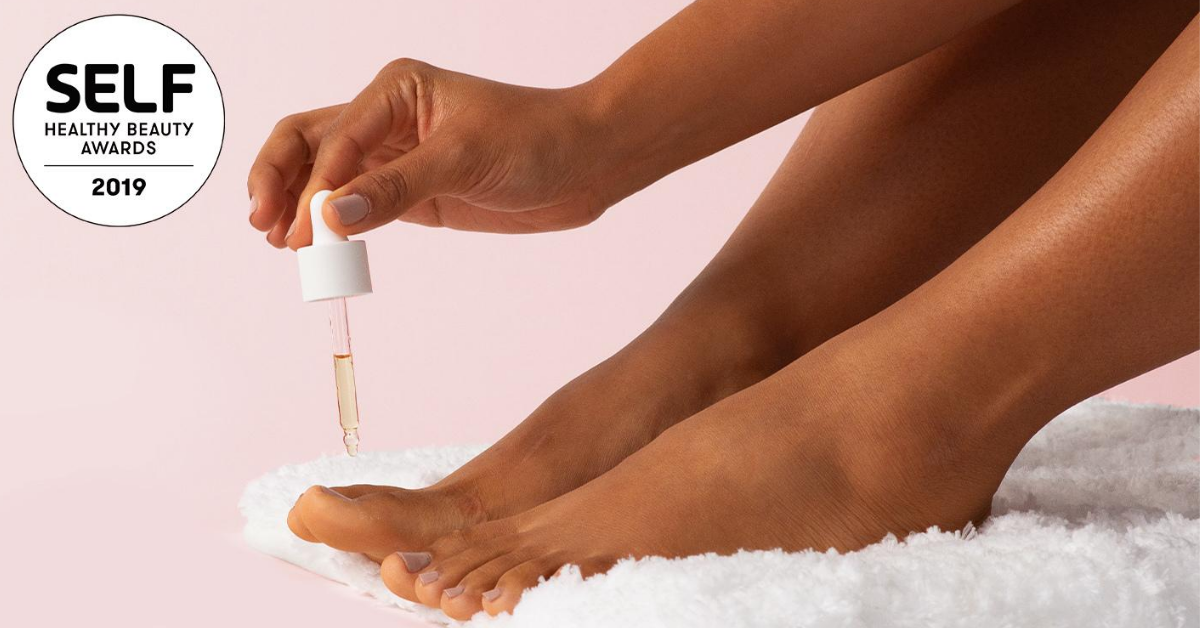 For taking you everywhere you need to go, your feet deserve the same specialized
care as your face, hair and body.
"Foot care is self care," says Dana Ward who helped invent the award-winning PreHeels+® blister prevention spray before she founded the comprehensive foot care brand Barefoot Scientist.
With the seasons changing, this is the perfect time to step up your foot care routine for cozy nights at home. The time could not be more perfect as the award-winning and science-backed foot care sets at Barefoot Scientist are available at huge discounts on the upcoming Labor Day Weekend 2020.
The Barefoot Scientist Labor Day Sale on September 4-7 features 20% off on absolutely everything, including its curated sets.
All Barefoot Scientist products are hypoallergenic, dermatologist-tested, free of phthalates and parabens, and Leaping Bunny certified as cruelty-free, so you know you're getting the best.
Enjoy an At-Home Spa Experience
Barefoot Scientist's Pamper Me foot care set provides you with a luxurious way of enjoying a spa-like experience anytime, anywhere. No need to go to the spa with this indulgent regimen that will rejuvenate tired and callused feet.
The Pamper Me foot care set features the following products:
+ Pure Grit™, a gentle scrub that deep cleans, buffs away dead skin and pulls out impurities for soft, radiant feet.
+ In the Buff™, a double-sided pumice stone crafted from the highest quality siliglass to remove dry skin.
+ High Dive™, an intensive hydration cream designed specifically for your feet with 15 of the most effective moisturizing ingredients.
+ Reboot™, a scientifically formulated foot peel that gently removes dead, callused skin cells to reveal softer, healthier feet in one treatment.
---
Make Your Feet Look and Feel Their Best Every Day
Smooth Operator is a set that offers 24/7 maximum moisturizing power for your softest, smoothest, silkiest feet, featuring:
+ The Gratest™, a professional-grade foot file designed to specifically target dry, cracked heels.
+ High Dive™, an intensive hydration cream that restores water content, retains hydration, and promotes cellular elasticity in the skin.
+ Sleep On It™, therapeutic socks infused with a soft, scientifically formulated moisturizing gel.
---
Achieve a Perfect Pedicure at Home
Walk-Ins Welcome lets you deep clean, exfoliate and moisturize dry skin and cuticles, then clean, trim, and polish nails all from the comfort of your own home. This set includes:
+ Pure Grit™, an exfoliating mineral scrub that will leave your skin purified and radiant.
+ In The Buff™, a premium double-sided pumice stone made from the highest quality siliglass for gentle and effective performance.
+ Clip Clip™, a premium stainless steel duo that includes a wide-jaw nail clipper and cuticle file engineered to make the perfect nail trim and under nail clean-up easy to achieve.
+ Filed Away™, a long-lasting filing and buffing kit designed to maintain perfectly smooth, healthy nails.
+ High Dive™, an intensive hydration cream formulated to nourish the extra-tough skin that protects your feet, and it's also perfect as a moisturizing mask for hands.
+ Inner Strength™, an award-winning nail and cuticle oil with antifungal properties that are clinically proven to help strengthen nail structure, maintain more moisture and smooth overall texture.
Backed by science and built by experts, Barefoot Scientist is the world's first premium foot care brand. The company spent years researching the unique needs of the foot, applying the most advanced science, and meticulously hand-selecting ingredients to create the best possible products for your feet, from heel to toe and everything in between.
The result is a comprehensive, clinically tested, and critically acclaimed lineup of cleansing, softening, protecting, and repairing self-care products for feel-good feet and nails. Because healthy, comfortable feet equal a happy, confident life.