Sponsored Article
Let's Talk About Ultimate Power Specs, Baby! HP Business Desktops Overview
Let's tackle the nitty-gritty of HP's business desktops because in this period, our laptops may not be enough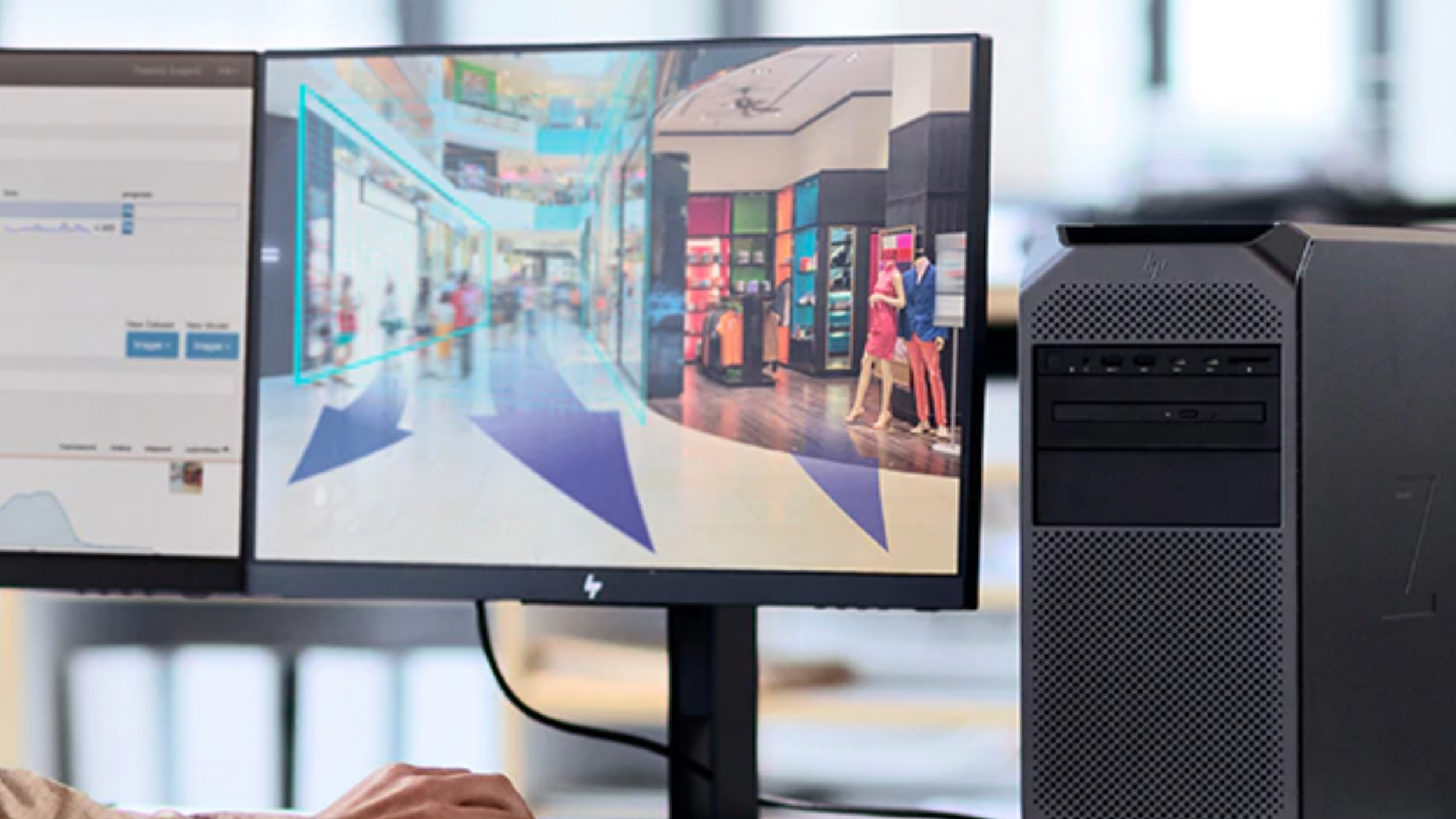 During this time when workloads are just so demanding and operations are moving to home offices, every business professional requires computing of the ultimate power specs.
As if anticipating a trend of work-from-home environment, HP recently released several desktop lines addressing the growing demand of business workers. Armed with the latest Intel Core and AMD processors, HP's business computers are bound to exceed the expectations of business executives and professionals on the lookout for excellent power computing.
Whether you're a budding entrepreneur ready to make your name in the business world, or an established corporate executive or professional, HPs desktop computers are your best choice to help propel you and your company toward success.
So, what is the best HP desktop computers for business and professionals?
The answer depends on what you do. The technology giant is always striving to understand the specific needs of every worker out there, and that understanding is what is guiding its R&D team to come up with the ultimate in desktop computing for the corporate world.
Here is a rundown of HP business desktops to help you find the right machine for you.
EliteDesk for the Power-Hungry
HP's EliteDesk is designed for the multitasking business executive who's always dealing with tons of workload.
The EliteDesk 800 is equipped with the most advanced Intel® Core™ processors and memory. Available in Mini, Small Form Factor, or Tower type, the EliteDesk 800 line boasts ultra-powerful computing, rich graphics, and slick security to safeguard your data.
Businesses in search of powerful machines for their demanding workflow can turn to the EliteDesk 800 G5 series of desktops which come with 9th Gen Intel Core i7 processor, SSD storage for enterprise-level performance, and Windows 10 Pro.
HP's latest introduction, the EliteDesk 800 G6, is expected to be available starting July 2020 and promises to redefine desktop performance anew. The engine is powered by up to 10th Generation Intel Core processor and up to 2933 MHz memory.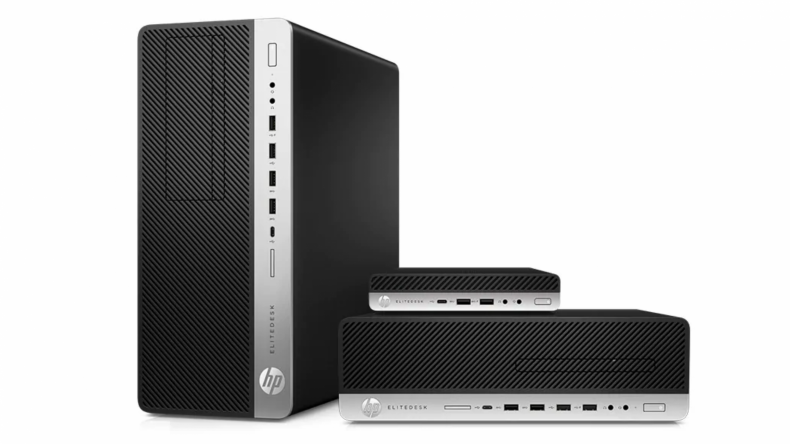 For the minimalist professional, the Mini PC is the best choice. Despite its miniature dimensions, this PC has been dubbed as the world's smallest and most powerful Ultra Small Form Factor (USFF) business PC.
The EliteDesk 800 Small Form Factor PC is a tad bigger than the mini PC and is made for expandability for the enterprise professional. The Tower PC offers even more power and expandability.
AMD Ryzen™ PRO and Athlon Pro processors are powering HP's EliteDesk 700 Series Mini PC, Small Form Factor, and Microtower, perfect for those opting for high-performance business machines without compromising their budget.
Also coming soon is the HP EliteOne 800 All-in-One, available in 23.8" and 27" diagonal display options. This VR-ready AiO is slated to be the most powerful commercial All-in-One in the world, equipped with up to 10th Generation Intel Core, a pop-up camera, and high-speed graphics. But what sets the EliteOne 800 apart is the Zoom Rooms to make virtual meetings easier to set up.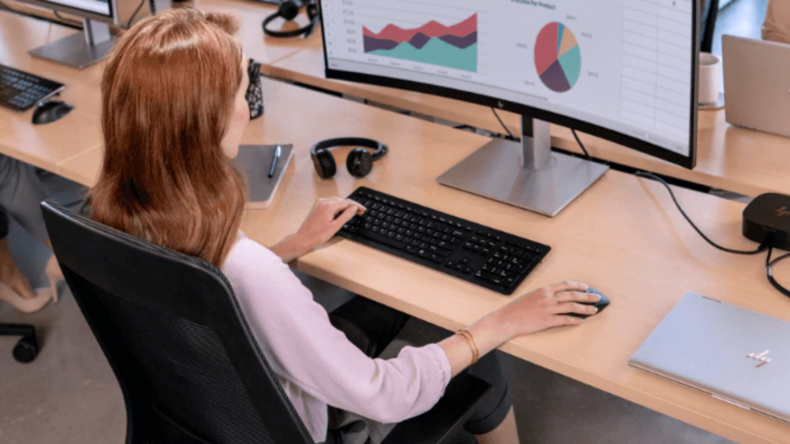 ProDesk for Mainstream Business
Designed for the everyday needs of businesses, the HP ProDesk Series packages performance, expandability, and affordability in one desktop.
Business owners and professionals can choose from the ProDesk 400 or the ProDesk 600 Desktop, available in Mini, Small Form Factor, and Microtower. The stylish HP ProDesk comes with up to 10th Gen Intel Core processor, expandable bays and slots, HP-exclusive security, and Windows 10 Pro.
The ProOne 600 G6 All-in-One PC, available in 21.5" diagonal display, provides businesses with the power of 10th Gen Intel Core and flexibility features such as the touch screen option.
Z for Creatives and Engineers
The HP Z series is the desktop designed for creative designers, architects, engineers, and technical professionals demanding the most power from their work desktops.
The Z1 Entry Tower with Intel Core i5-9500 and Intel UHD Graphics 630, is perfect for 2D/3D CAD design and VR content development. Another option for creative professionals is the HP Z2 Workstation, packed with server-grade capability and speedy 3D responsiveness that cuts the time for 3D projects, rendering, and visualization.
Power computing gets even more relentless in HP's Z4 G4 and Z6 G4 workstations, designed for engineering, visualization, and machine learning. Powered by Intel Xeon or Core X processors, the Z4 and Z6 workstation are customizable to suit your needs and can be upgraded for future requirements.
For the most complex tasks, HP's Z8 Workstation, tagged as the world's most powerful workstation, is your ultimate choice. Starting at $2,589, this latest workstation in the Z series is the machine designed to tackle tasks such as creating virtual worlds, complex simulation, machine learning, and detailed CGI work.
Choosing the right desktop for your demanding workload can be confusing, but HP has simplified the selection process with its line of desktops designed for specific tasks. From simple business processes to timely virtual conferencing to complex simulations, HP business desktops are designed to make your workload easier.