Sponsored Article
Love 'The Queen's Gambit'? Here are 10 Chess Sets Fit for a Chess Champion
The perfect chess sets for those who love the show.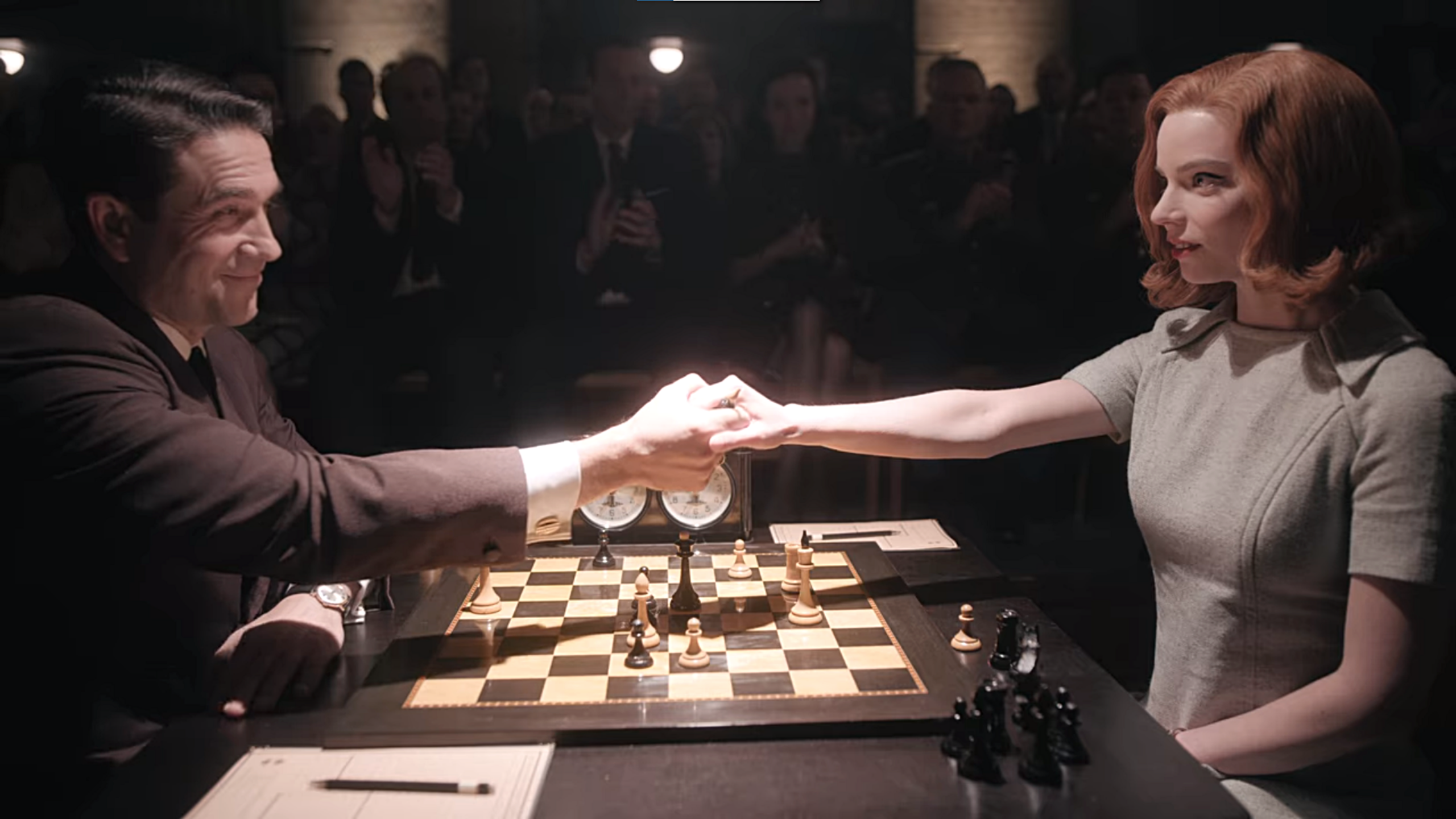 The Queen's Gambit is a record-breaking series on Netflix that has been watched at least 62 million times, making it to the top 10 most-watched series in 92 countries, and ranking number one in 63 countries.
The series is an adaptation of the 1983 novel by Walter Tevis about an orphaned girl who became adept at chess. Beth Harmon, the lead character played by Anya Taylor-Joy in the show, is an underdog who faced loss, addiction, and abandonment while chasing her dream of becoming a world chess champion.
The hit series sparked a chess frenzy worldwide and chess set sales skyrocketed with revenues tripling in the past few weeks. Google searches for "chess" were reportedly at its highest in 14 years.
Did you know that you can make an average of 140 billion different board positions in an average chess game? If you are an aspiring player, the best way to master the game would therefore be to practice as often as possible with your own chess set. The more experienced you become, the more in tune you will be with complex maneuvers and unexpected attacks. Here's a roundup of the best chess sets you can purchase online on your quest of becoming a chess champ.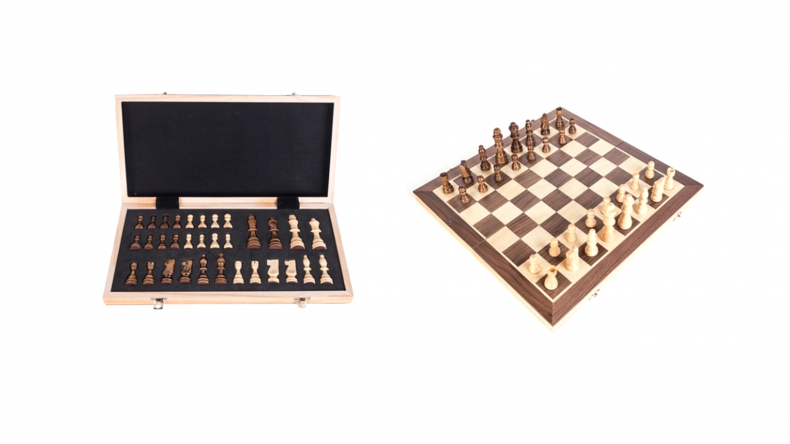 This chessboard in itself is a piece of artistry, featuring a sturdy board with a latch to hold the pieces in place so they do not fall accidentally. The design is innovative and practical - it even folds in half for storage purposes! - and can be used at school or on trips.
Buy this portable chess set for only $60.96 here!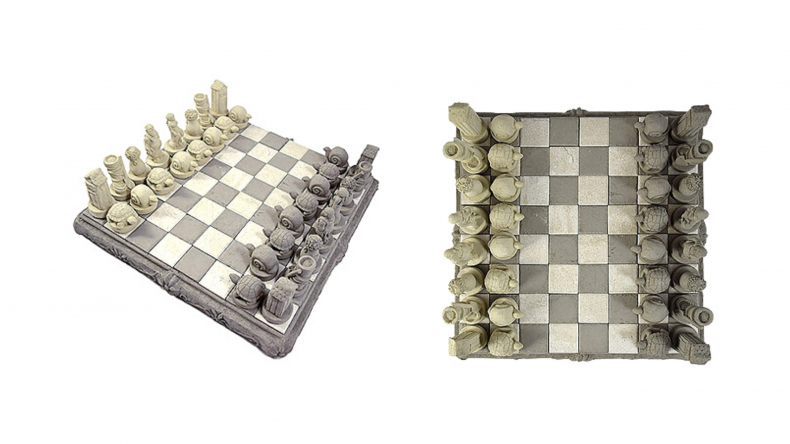 Measuring 16.5" square and weighing approximately 42 lbs., this chess set is cast in solid concrete stone and features characters that make for an attractive outdoor decoration. The garden theme is reflected in each of the playing pieces, which include snails and turtles as pawns, garden sheds as rooks, shovels with buckets as knights, flower urns as bishops, female gardeners as queens, and male gardeners as kings.
Buy this stunning outdoor chess set here!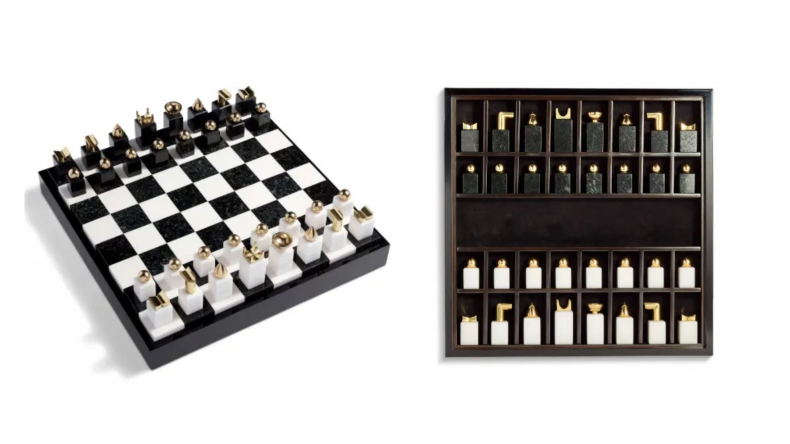 Chess has never looked so regal! Made with Swarovski crystals, gold, platinum, lacquered Macassar ebony wood, brass, marble, and shell inlay, this set contains uniquely designed pieces that are incredibly nice to look at.
Get this exquisite collector's piece now!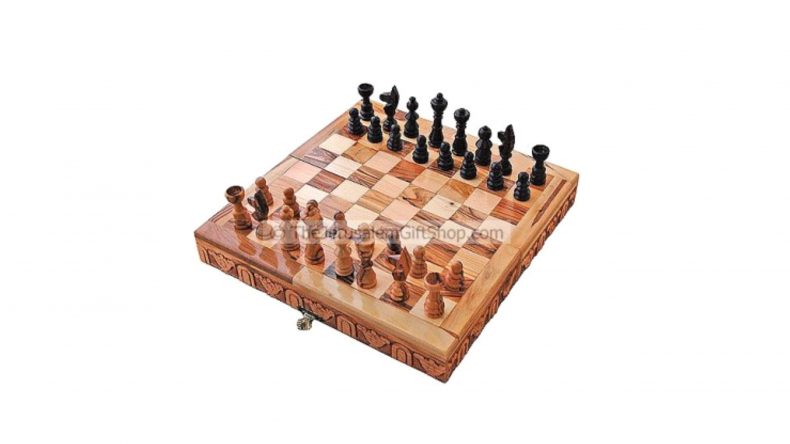 Handmade and shipped directly from Bethlehem (The Holy Land), this chess board is made from real olive wood that makes for a great conversation starter. The artistic pieces of this set are undeniably beautiful and will give you lots to talk about as you play.
Buy this olive wood chess set for $99.95 here!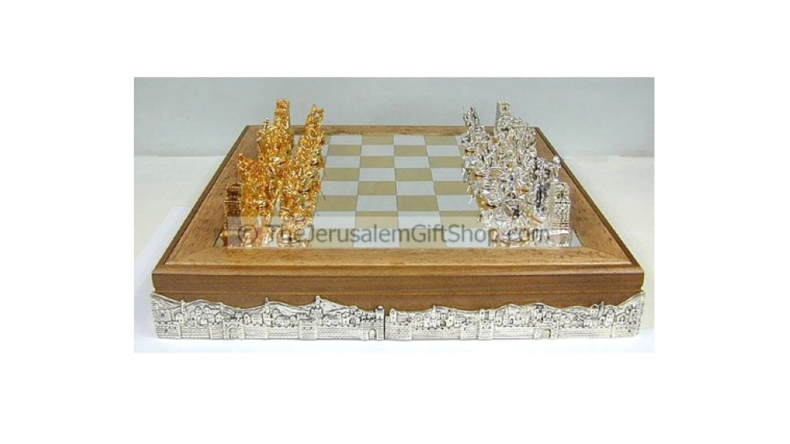 This sterling silver chess set is a real masterpiece. It is composed of biblical style pieces designed as Macabim soldiers (pawns), small castles (rooks), camels (knights), famous biblical spies (bishops), Miriam (queen), and Moses (king). Topped with a removable wooden cover, this is perfect for players who like historic boards that feature human-like queens and kings.
Get your own sterling silver chess set here!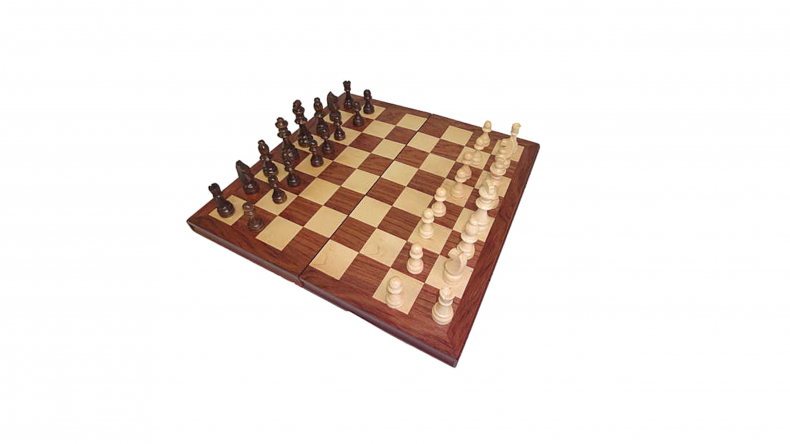 Perfect for chess lovers who prefer a sleek and simple look and easily recognizable pieces, this set will delight avid players who play practically every day. It has a solid wooden board and playing pieces that will feel nice and comfortable in the hand.
Hurry - this wooden chess set is on sale now!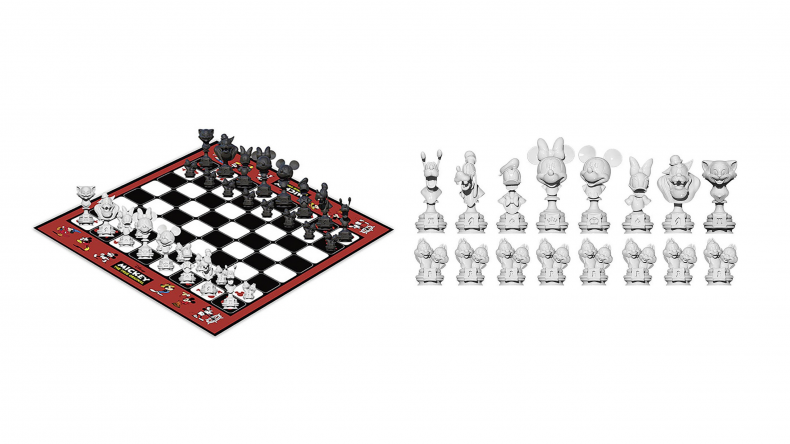 Featuring some of the world's most famous cartoon characters, Mickey Mouse, Minnie Mouse, and Donald Duck, this chess set screams of Disneyland fun and will appeal to both Disney fans and chess enthusiasts alike. Its chess pieces include Chip and Dale as pawns, Pluto and Figaro as rooks, Pete and Goofy as knights, Donald and Daisy as bishops, Minnie as the queen, and Mickey as the king.
Hurry and shop now - this adorable Mickey Mouse chess set is currently on sale!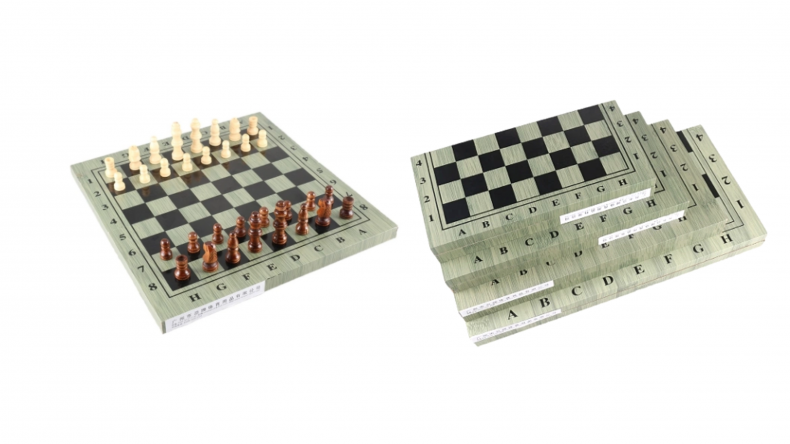 If you want something more decorative, we recommend this international chess set made of high quality and lightweight wood. It is foldable and easy to carry. It's also secured and provides decent storage capacity. Pretty and practical, it is an excellent choice for beginners to play on.
Get this chess set for only $31.08 here!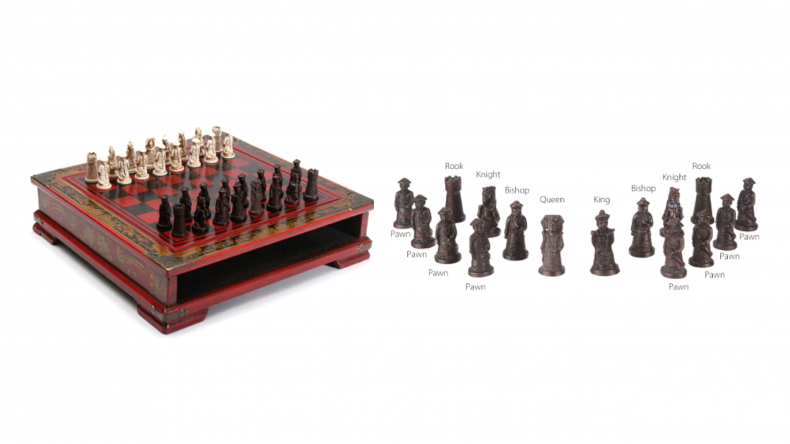 Measuring 26 x 25.5 x 6.5cm, it has lifelike pieces and comes with a hardwood dark cherry finish that blends well with most house decors. It boasts a storage area that easily accommodates all pieces and is a nice addition to every chess enthusiast's home.
This chess set is currently on sale for only $24.23!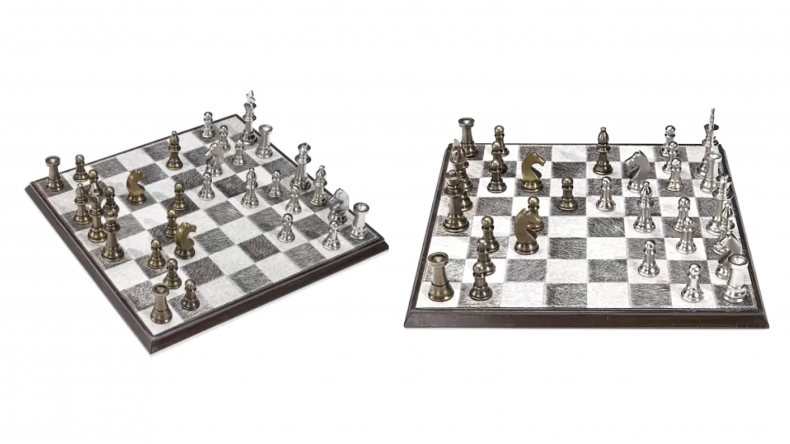 Designed by former magazine publisher Wendy King Philips, this attractive set includes striking handmade pieces and uses different hues instead of the traditional black and white colors. Its unique look makes for a beautiful décor piece or a gift for your loved ones.
Order this stunning chest set here!
Gracious Style crafts some of the most luxurious chess sets boasting high-end materials such as gold, platinum, and marble. They currently offer free shipping on orders over $75.