Sponsored Article
Lyft and Uber Might Lay Off Drivers: 3 Other Side-Hustles You Could Choose Instead
Earn money doing what you love, with no hassle or trouble.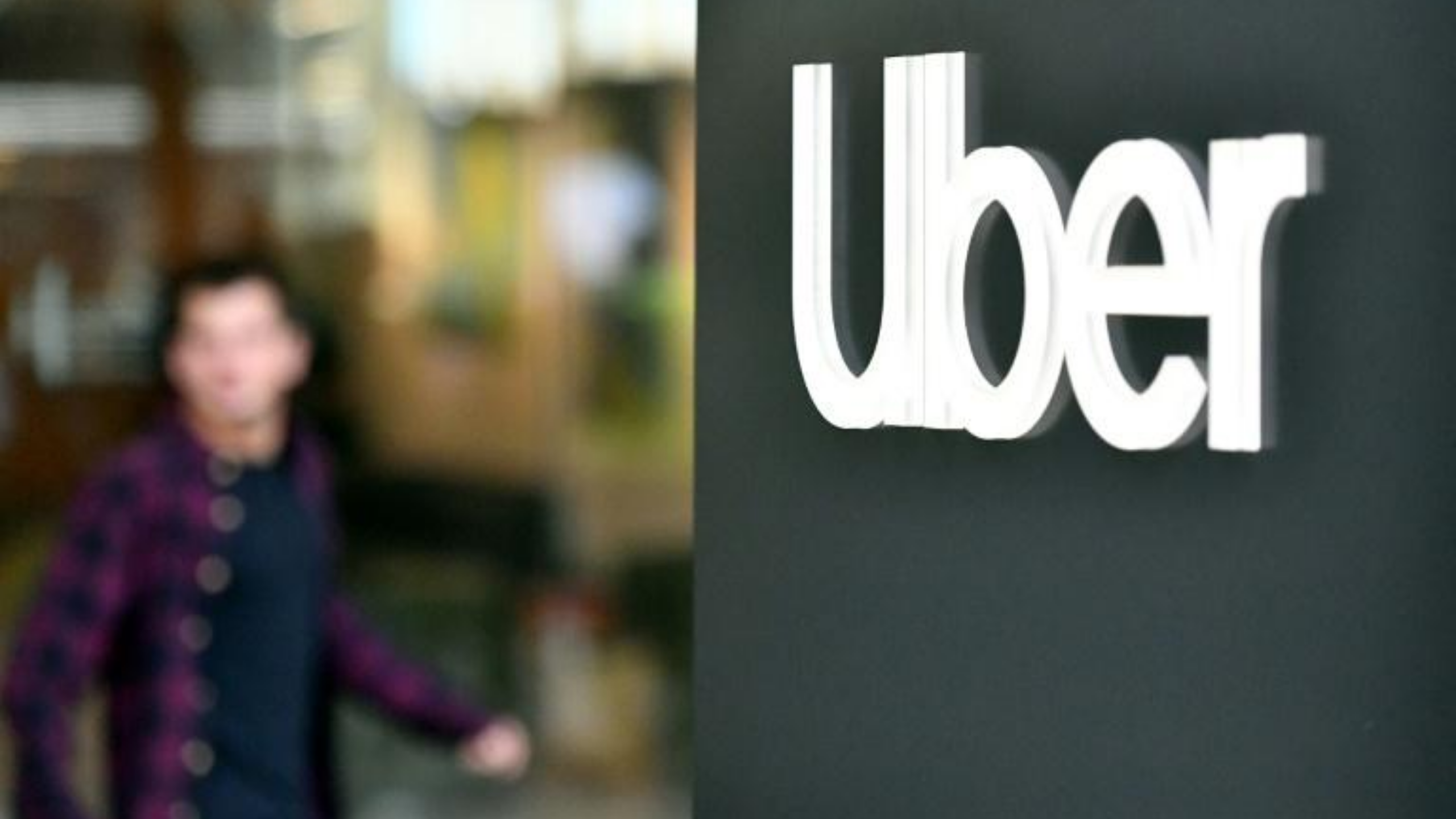 After several major and renowned retail stores declared bankruptcy including Neiman Marcus and the Brooks Brothers, app-based taxi service Lyft has recently announced that it might also have to fire a lot of drivers due to a change in the regulations governing the industry.
In times where there is already widespread uncertainty, this news might further increase unemployment in the state. Thus, if you work with any of these ridesharing services, no matter which state you're in, it might be a prudent option to begin considering alternate side hustles. Here are the 3 legit side hustles that you could consider based on your experience and preferences:
Earn Money Shopping with Instacart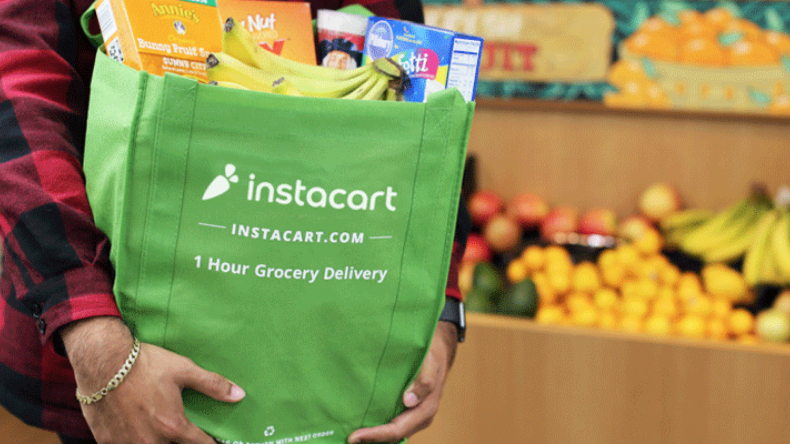 If you're an avid shopper, or even if you regularly visit the grocery store, then this gig is definitely for you. With Instacart, you get paid to purchase and deliver other people's groceries. Unlike other side-gigs, Instacart is quite flexible. You can choose which days, what time, and which orders you want to work with. You could work only during the weekdays, every alternate weekend, or once every full moon; it's really all up to you. This makes it the perfect option for students, moms, or anyone who has a day job and is looking for something that won't interfere with their primary schedule.
There are two different types of gigs at Instacart: the In-Store Shopper and the Full-Service Shopper. The In-Store shopper is usually someone who is already a grocery store employee or someone who does not have a vehicle. Their job is to only fulfill the orders and give them to the drivers, who then deliver those orders. The tips, if any, are shared between the shopper and the driver.
On the other hand, if you're a Full-Service Shopper, then you will do both the purchasing and the deliveries. This is a significantly well-paying option, however, it is also more time-consuming and requires that you have access to a vehicle. The good part, however, is that more than not, you will be delivering orders in your own neighborhood, so you can also get to know your community better. Instacart shoppers make an average of $4,000 a month simply by shopping. There are no special requirements, except that you must be fit to work in the United States.
DoorDash Drivers For Those Who Don't Want Non-Driving Jobs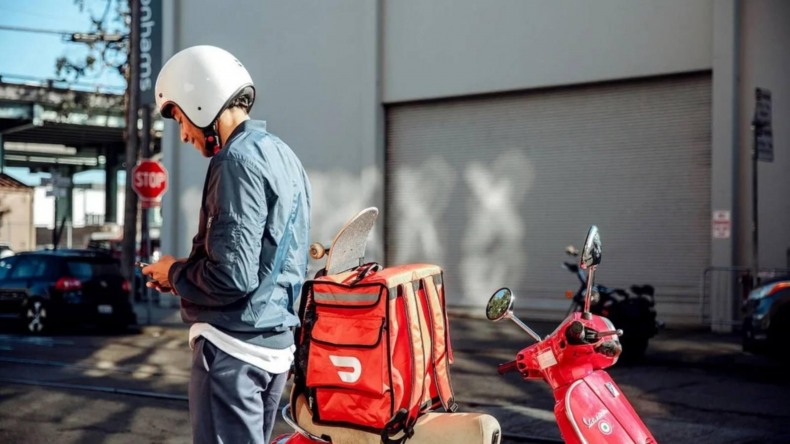 If you're too attached to your job at Lyft or Uber and don't want to do a job that does not involve lots and lots of driving, we've got you covered. With DoorDash, you can deliver food from restaurants in your car or even your two-wheeler. All you need is some form of transportation and a smartphone to get started. Most DoorDash Drivers make between $15-25 an hour.
Similar to Instacart, DoorDash also offers complete flexibility, which means that you get to choose your hours and which orders you wish to take. To make your decision-making process easier and shorter, they also display the money you'll earn if you accept the order. Thus, they provide you with all the information you need in order to decide whether or not you wish to take a particular order.
Also, their flexibility can be seen with regard to the locations where you can work. Say you originally live in California, then you can definitely deliver orders near your home or near your day job, depending on your preferences and the time when you want to work. However, with DoorDash, you can continue to earn even if you travel to, say, Alaska. No matter where you are in the country, as long as you still have your smartphone and your vehicle with you, it's not a problem.
Dog Lovers, Assemble: This is Everything You've Ever Wanted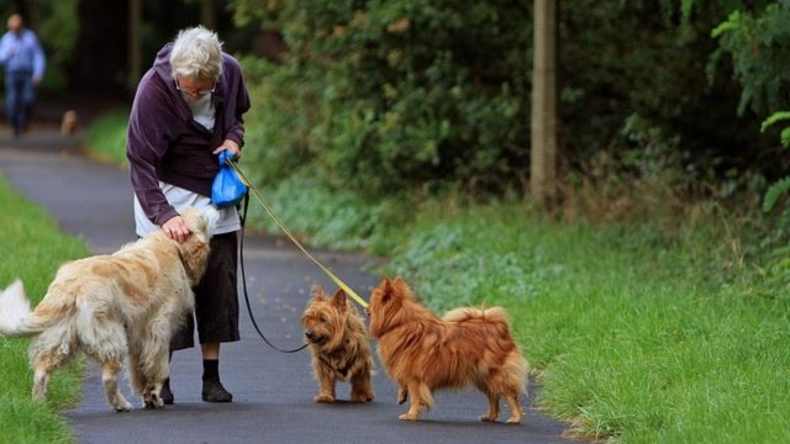 Everyone loves dogs. What if we were to tell you that there was a way that you could learn by simply spending time with dogs and caring for them? With Rover's dog-sitting jobs, you can do exactly that. They offer a variety of dog-sitting options that you can choose from based on your preferences. For example, the most popular option is to become a dog-boarder, wherein you get paid for letting other people's dogs spend the night at your place. However, you can also become a dog walker, doggy daycare, or even a house dog-sitter.
With Rover, all you need to do is:
Sign up on their website, select which ages, breeds, and types of dogs you prefer.
Set the rate for your services.
You have complete flexibility in choosing whether or not you wish to take a particular gig, and you get to decide everything, from how much money you'll charge to the timings of your work. But let's face it: if you're earning over $1,000 a month simply by caring for the cutest creatures on the planet, why would you want to do anything else anyway?
You can offer any combination of dog services that you work, and then mark yourself as available on the days that work for you. Dog parents who are looking for a sitter can then see your profile when they browse the Rover app. If your rates fit their budget, they'll contact you, and voila! You have a furry partner at your place, and you're getting paid for playing them.
Rover also takes the safety of both you and the dog very seriously, by ensuring background checks on dog owners and providing you educational tips and guidance on how to become the best dog-sitter. All you need to do is create a dog-sitter profile on the Rover website, and you're good to go.