Sponsored Article
Managing Your Money and Staying on Top of Your Bills Just Got Easier with Simplifi By Quicken
A Fast, Easy App That Can Really Give You A Complete Snapshot Of Your Finances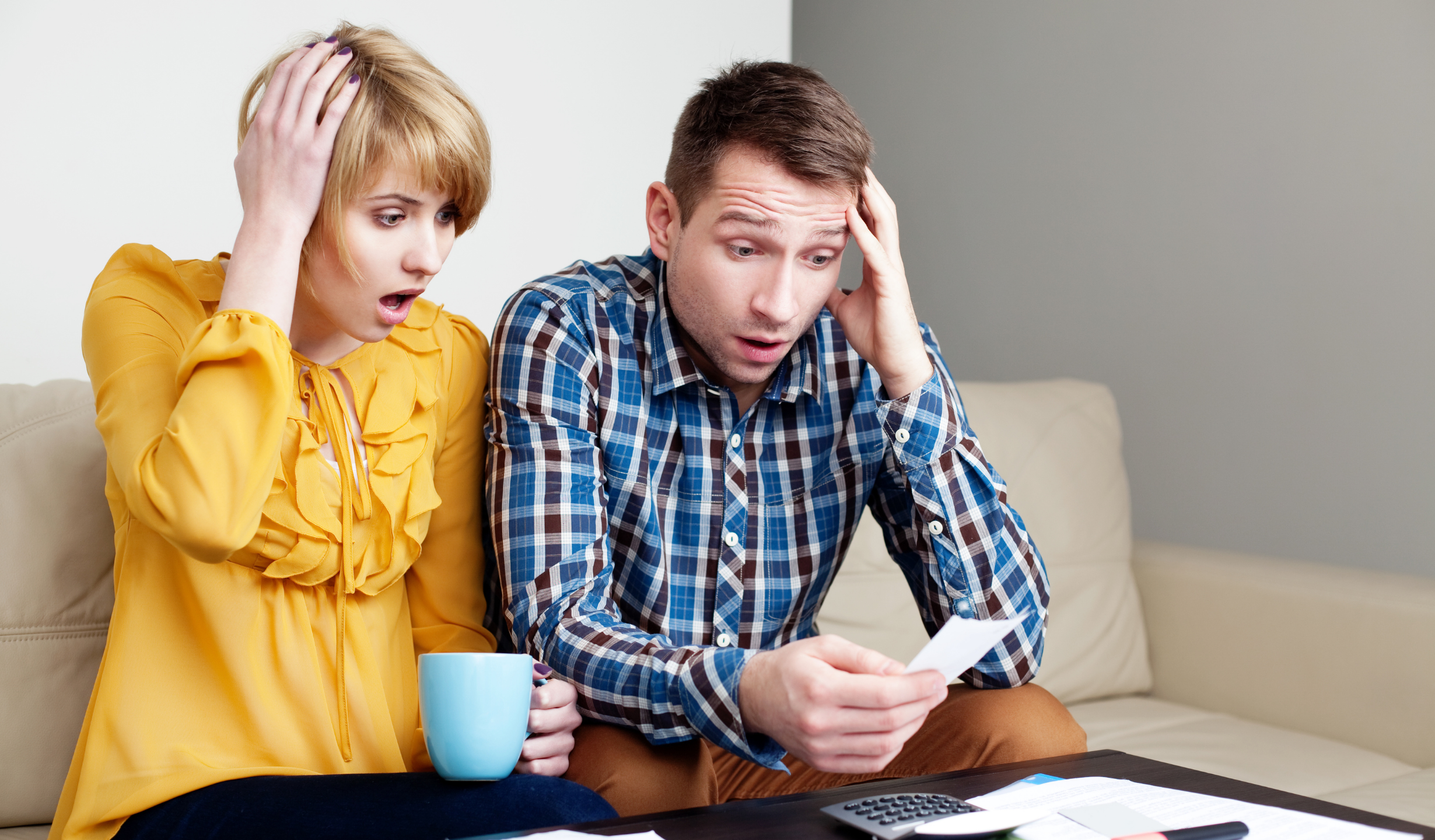 Were any of your bills significantly higher this month? What about your online shopping? Or those sneaky "in-app purchases"? For most of us, it isn't easy to stay on top of everything when it comes to managing our money. We struggle with tracking expenses, keeping up with bank balances, and handling the bills.
Fortunately, there are mobile apps that can help. The most basic budget apps can sync with your bank account, track your spending, and categorize expenses. But they don't always help you plan for the future - let alone build all your savings goals into your budget. Even worse, most of them feel complicated, so using them ends up being one more thing you don't have time for.
If you're looking for a fast, easy app that can really give you a complete snapshot of your finances, Simplifi by Quicken is just what you're looking for.
What Is Simplifi?
Simplifi is a user-friendly personal finance management web and mobile app that helps you stay on top of your money. It's a quick, easy way to manage your spending, maximize your savings, and keep your bills and subscriptions in check while giving you a clear overview of your finances.
How Does Simplifi Work?
From one convenient dashboard, Simplifi gives you access to all the tools and information you need to take control of your finances.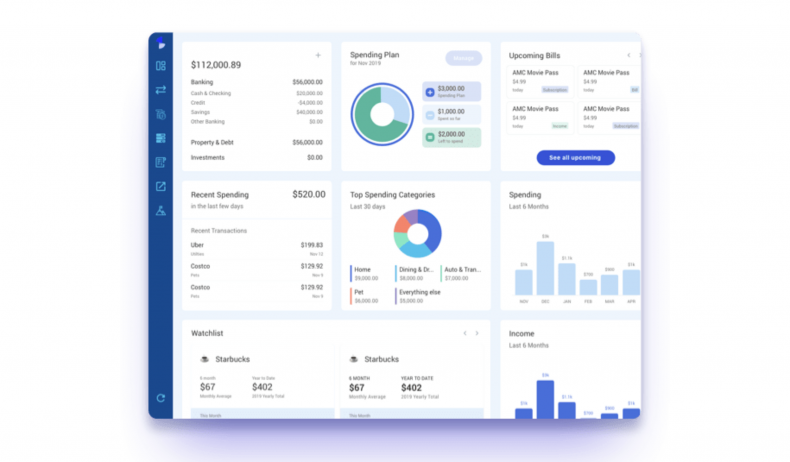 1. See All Your Finances In One Place
Say goodbye to visiting umpteen different websites and trying to piece your financial situation together. Simplifi lets you connect all your financial accounts through its network of over 14,000 financial institutions. With Simplifi, you can synchronize your bank account, credit cards, loans, mortgages, brokerage accounts, retirement accounts, and more to see your complete financial picture. Simplifi organizes them all in your dashboard automatically, so you'll be able to see where you stand—wherever and whenever you need to.
2. Better Manage Your Spending
More often than not, we don't notice how much we're spending in a month until the bill shows up. Simplifi helps you better manage your expenses without having to watch every dime. It creates a customized spending plan based on your income and your own unique spending patterns, to help you make sure you're not spending more than you're earning. You can also create watchlists for any specific spending you want to track more carefully—so you can keep a closer eye on things like food and dining, shopping, alcohol, travel, and more.
3. Keep Your Bills And Subscriptions In Check
Everyone has subscriptions—streaming entertainment, dating apps, exercises, and even food boxes. The question is, do you know how much you're paying for these services every month? Subscription services are usually set up with automatic payments, so it's easy to forget about them. As a result, we often end up keeping those services long after we've stopped using them.
Simplifi finds your subscriptions and organizes them for you. Just scroll through the list to find the ones you aren't using anymore, so you can cancel them and stop throwing your money away. The app also alerts you about upcoming bills to help you avoid any penalties for late payments.
4. Maximize Your Savings
Since the Simplifi platform consolidates all your cash flow - income and expenses - into one place, you'll easily be able to see where your money is going. Armed with that information, you can decide how much you want to save each month and add those savings to your plan. Simplifi lets you add as many savings goals as you like, whether you're planning a big trip to the Bahamas or buying that dream car—or both. The app shows you all your goals together so you can track your progress along the way. And, because Simplifi offers a comprehensive approach to your money, you won't have to keep track of your spending and savings separately. Simplifi puts it all together for you in one place.
5. Track Your Investments
Staying on top of your money is crucial when preparing for your future, and tracking your investments is a major part of that. Simplifi will provide you with the sense of security you need when it comes to your investments and retirement accounts. Connect to your 401(k), your private brokerage account, and more, to track all your investment progress in the same convenient dashboard. The app updates your positions and gives you a digestible overview of your finances.
You'll even get a monthly summary of your income and expenses, your top-spending categories, and your progress towards your saving goals. And, of course, Simplifi by Quicken is protected by state-of-the-art 256-bit encryption and firewall-protected servers.
Simplifi is a powerful tool to help you stay on top of and maximize your finances. With its consolidated snapshot, spending tracker, and savings goals, you can manage your money with more confidence and in far less time than ever before.
Ready to stop keeping tabs on your different expenses, investments, and subscriptions in a hundred different places? Try Simplifi by Quicken with a free 30-day trial. In a span of one month, you'll see how much it will change your money management for the better.
What are you waiting for? Sign up now for your 30-day free trial.