Sponsored Article
Marriott Homes and Villas: Here's How to Get Your Vacation Rental Listed as a Luxury Property
Elevate your vacation rental with the Marriott brand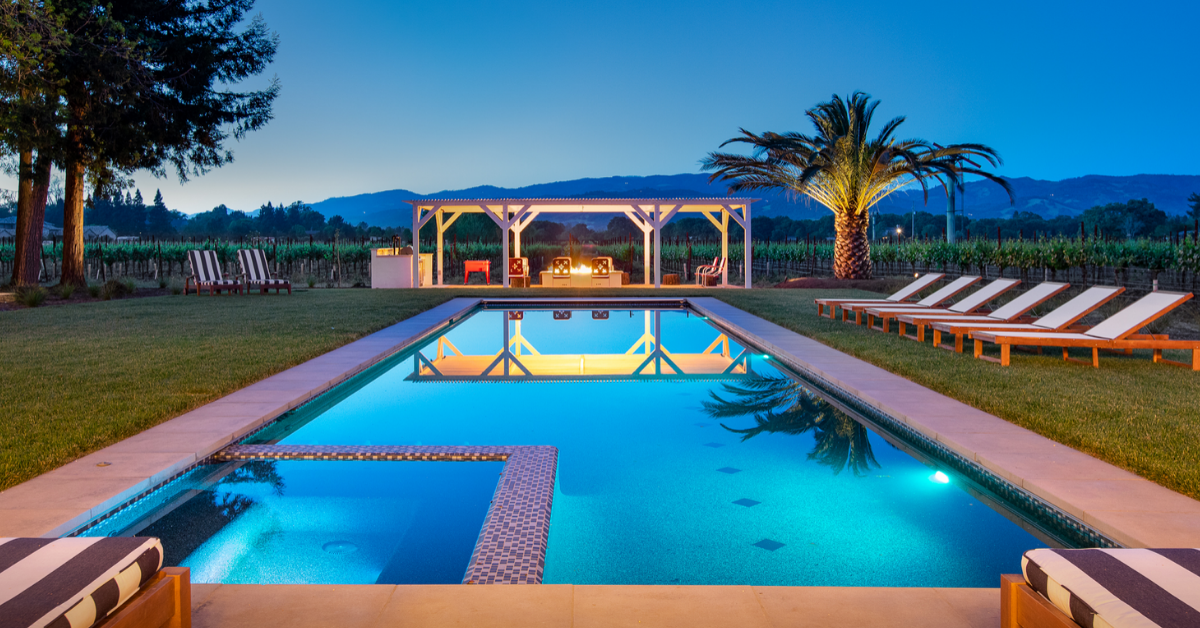 If you are renting your private vacation home to travelers, why not make the most revenue out of it by getting listed on Homes and Villas by Marriott International?
With the help of luxury home management specialist TurnKey Vacation Rentals, you can have your vacation rental join the Marriott brand.
As the pandemic restrictions ease, more people are wanting to get out of their homes. But to keep themselves safe from the threat of the virus, many travelers are choosing to book private vacation rentals to practice social distancing while having that much-needed R&R. If you are into the rental property investment, then this is a golden opportunity for you.
You can up the ante when you list with a prime hospitality company like Marriott.
Marriott, which is globally known for its premium hotels and resorts, has joined the home-sharing business in 2019, opening its doors to vacation rental owners to tap into the well-known brand.
What Makes Marriott Rental Homes and Villas Special?
Homes and Villas by Marriott International features luxury and premium houses and villas from more than 100 destinations worldwide. During its launch, Marriott partnered with select professional management companies like TurnKey Vacation Rentals, LaCure, Loyd & Townsend Rose, Veeve, and London Residents Club.
Highly Curated Rental Homes
Home rentals on the premium home-sharing site are guaranteed to be highly curated. Think homes with private pools, beach getaways, and hidden gems that are worth the roadtrip. It can be a four-bed cottage in the California wine country or a summer getaway in Cape Cod perfect for a staycation, away from the chaos in the city. All rentals are chosen to elevate the travel experience.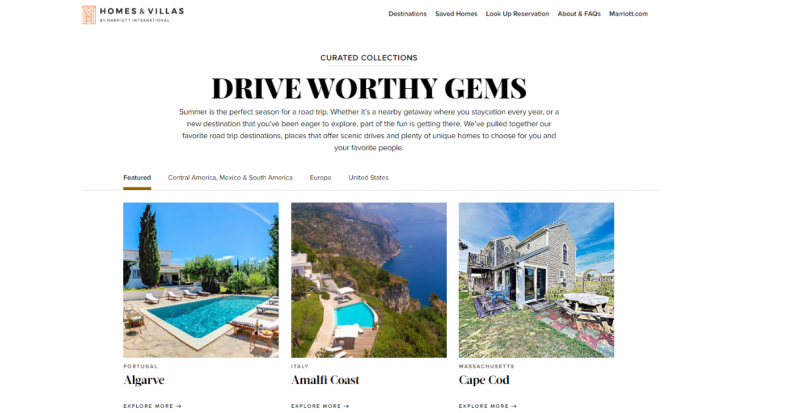 Trusted Standards
Because they carry the Marriott brand, properties listed on the home rental site are guaranteed to meet the highest standards in luxury vacation rentals. Guests can expect private homes to be professionally cleaned and inspected, adhering to the protocols of traveling during the coronavirus period.
Tapping Into Marriott Bonvoy Loyalty Program
Listings at Marriott Homes and Villas are easily accessible to more than 130 million Marriott Bonvoy members who can earn and redeem points when they stay at any home or villa.
Just like its hotel loyalty point system, guests earn 5 points for every $1 spent. Meanwhile, members with Elite status earn bonus points and receive gifts of special amenities or points.
Have Your Property Listed As a Marriott Home or Villa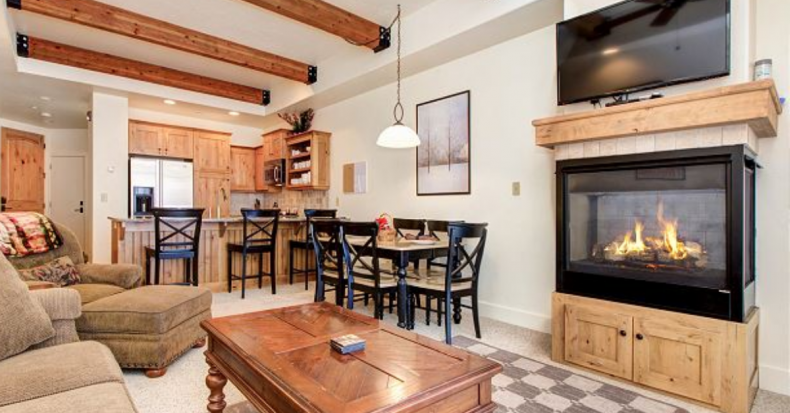 Vacation homeowners can bring their property under the Marriott name via the new offering by the leading hospitality company, but not all homes qualify.
Marriott features homes that are unique. It may be a drive-worthy cottage in a yet-to-be-discovered destination or a mansion with plenty of space to accommodate a large family.
It may also be a condo in a ski destination or a lodge in a charming mountain resort. A rental with a private pool or an outdoor spa-like hot tub is also a good candidate to be a featured Marriott listing.
To get your vacation home on the listings, the property must meet Marriott International's standards for design, comfort, safety, and security. Your rental house must also be under the management of any of Marriott's trusted property managing partners.
See if your home qualifies by contacting one of Marriott's partners, TurnKey Vacation Rentals.
Premium Property Management for Your Rental Home
Property management is key when it comes to generating revenues from rentals, whether it's a regular rental or a luxury property. If you are venturing into high-end vacation rentals, you will need the help of a reliable property manager.
The property management services you need to look for must focus on the best interests of owners, guests, and neighbors. You should also look for a service that will bring you the most profits from your investment.
At TurnKey, this is made possible using smart technologies to generate more revenue for homeowners. Everything to do with home care and housekeeping will be taken care of by local property experts. So, if you have a rental property in another state, then you can rest assured that it is kept clean and is always ready to accommodate the next guests.
Vacation rentals have become more exciting with the entry of Marriott into the home-sharing market. You can elevate your property investment by tapping into this opportunity, with the help of the right partner by your side.