Sponsored Article
From Infancy to Childhood: This All-in-One Seat Is the Only Car Seat Your Baby Will Ever Need
Drive with confidence knowing that your child is safe and comfortable in the only car seat they'll ever need.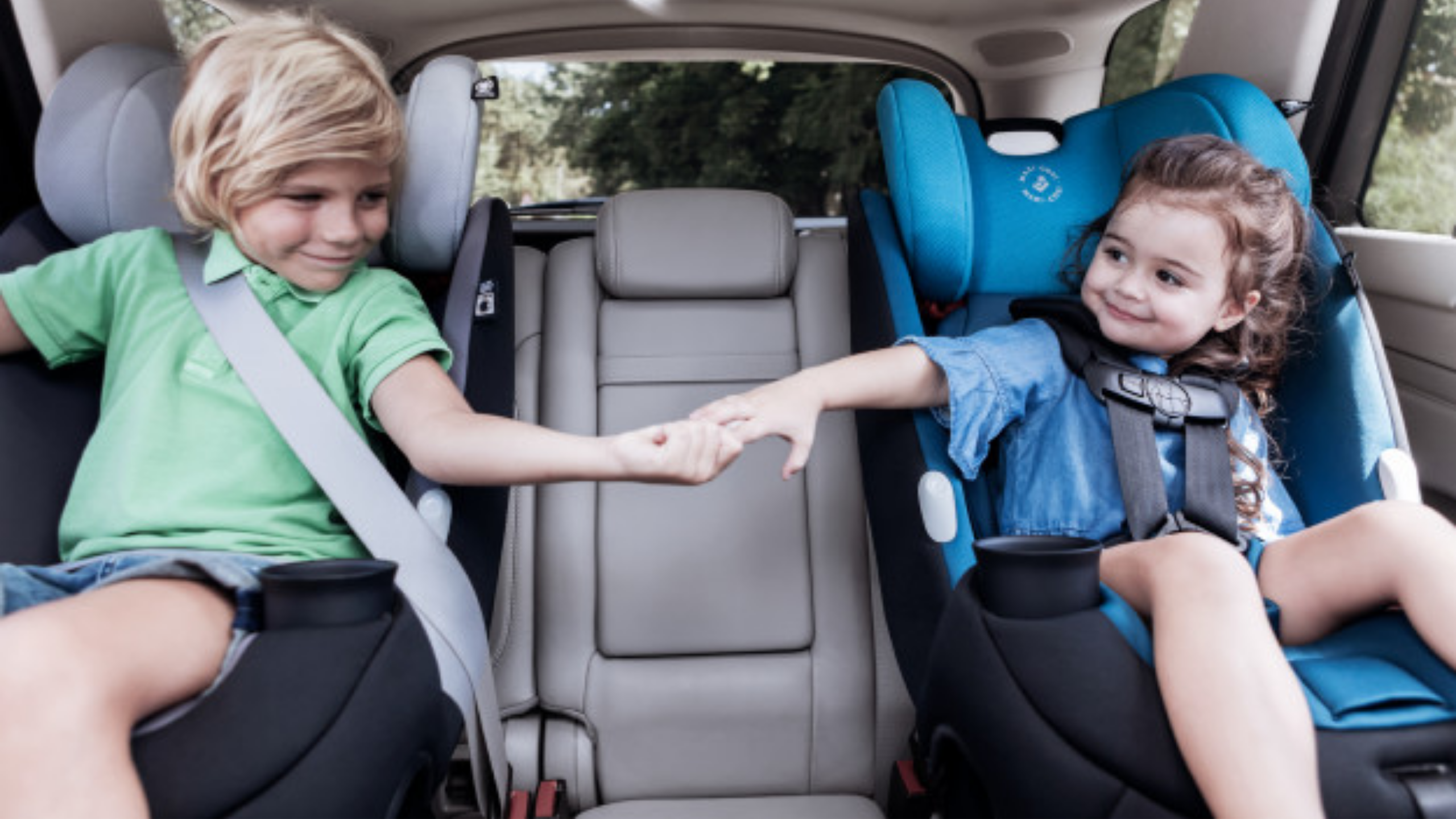 There's no need to keep buying new car seats if you have one that's built to last and grow with your child.
Children outgrow things in a blink of an eye, from clothes and shoes to car seats and strollers. While a child's rapid growth is cause for celebration, it can feel as if they're outgrowing their gear nearly as fast as you're buying them!
Think about it: from birth to a year old, a baby is expected to grow about 10 inches. Expect another five inches the next year, then another 3.5 inches the following year. After that, a child typically adds around two inches each year until puberty.
When it comes to larger equipment, switching to a new system every time your child grows a few inches can burn a hole in your pocket. Plus, it's quite impractical having to get rid of a perfectly good car seat just because it doesn't fit anymore.
For parents who want to save money, it's essential to choose the right gear to grow with your child. Trusted manufacturer Maxi-Cosi created Pria 3-in-1 Convertible Car Seat to serve this purpose, designing an adjustable and durable car seat that will last for as long as kids need it.
A Travel System to Grow With Your Child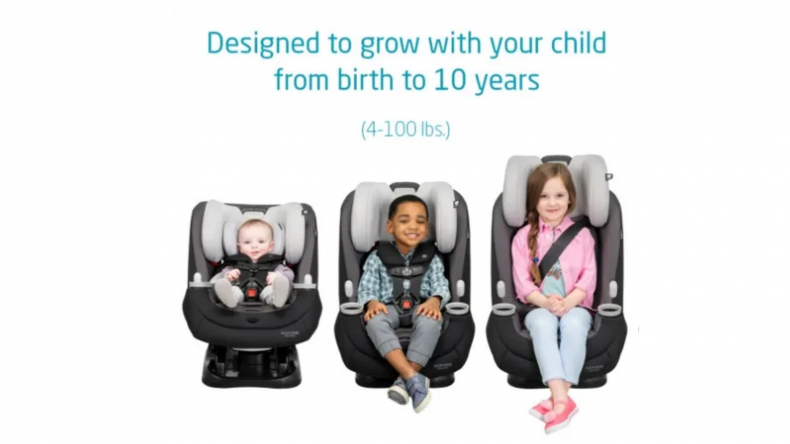 Maxi-Cosi built the Pria 3-in-1 Convertible Car Seat to be a baby's first and only car seat. A perfect fit for children until 10 years old, it's a safe and comfortable piece of equipment that can be used as early as the drive home from the hospital after giving birth to until you're taking your kid to soccer practice in the third grade!
In the Pria, children can ride the car rear-facing from four to 40 pounds and front-facing up to 65 pounds. Bigger kids up to 100 pounds can use the car seat in booster mode for utmost safety while traveling.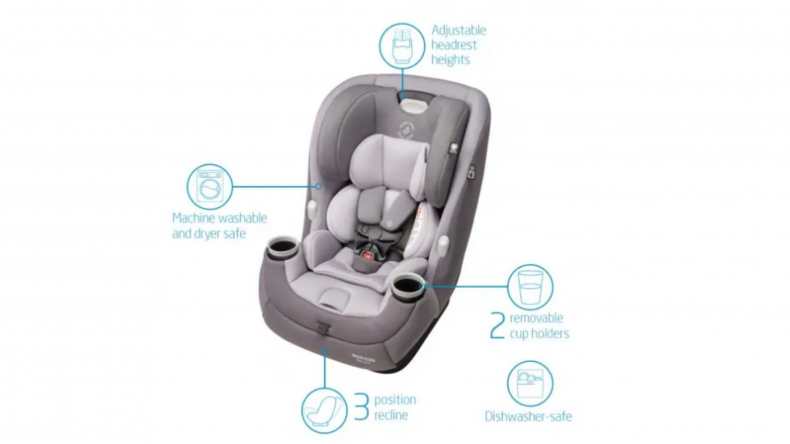 The car seat boasts a wide range of adaptable features, including five headrest heights, three recline positions, and the adjustable QuickFit shoulder harness to ensure your child is safe and snug at all times. There are infant pillows for the smallest, youngest infants for extra support and height that can be removed when unnecessary.
Best of all, Maxi-Cosi made the Pria with the parents' convenience in mind. It's fast and easy to install—and even quicker and easier to make adjustments as your baby grows through the years. With the simple press of a button, the QuickFit shoulder harness automatically raises the harness and headrest height to fit your growing child.
With the Pria 3-in-1, parents never have to worry about traveling without a safe, cozy car seat at any age.
Extraordinary Safety and Comfort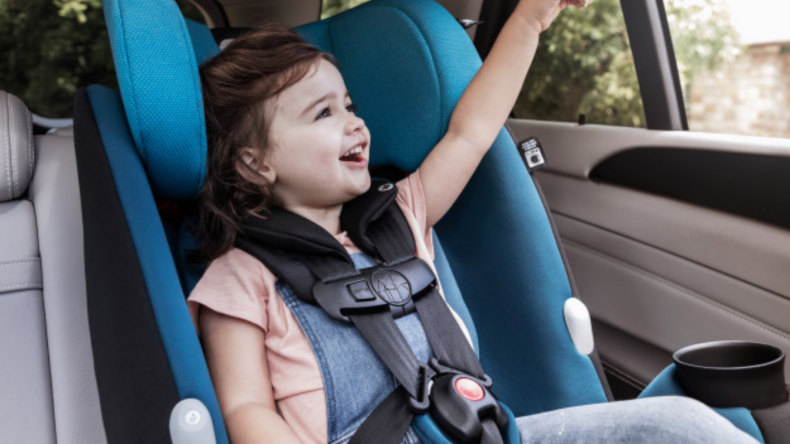 Besides the flexibility to carry kids of all ages, the Pria 3-in-1 Convertible Car Seat is well-equipped to provide babies with exceptional safety and comfort. After all, traveling is stressful enough without having to worry about how your youngster is doing in the back seat of the car, right?
Maxi-Cosi leverages over 30 years of European engineering experience to craft the safest possible gear for your baby, and the new Pria goes beyond all federal safety standards. The headrest is equipped with GCell® side impact protection to cushion the head and protect it against potential incidents.
The car seat is also designed to provide superior comfort for your child, whether during a five-minute ride across town or longer road trips for family vacations. Babies will find it easy to drift into dreamland on the Pria, as they're nestled in soft, premium fabric and plush cushioning during the journey.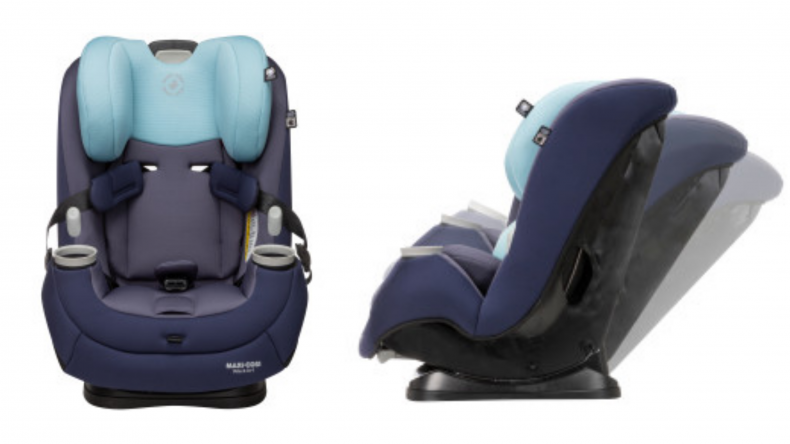 Pria's ample legroom allows growing kids to stretch out and remain well-positioned even when the car seat is facing the back. Additional features like the latch connection and harness holders make the Pria a breeze to install and use for the parents. Slip your baby in and out of their car seat without fuss or compromising your baby's security.
Maxi-Cosi is a brand that's dedicated to creating products that make parents' lives easier. The company not only offers free shipping and returns, but every purchase on the website is covered by a lifetime warranty and a 100-day trial policy, so parents who aren't satisfied can return the products and get a refund.
We may earn a commission from links on this page, but we only recommend products we back. Newsweek participates in various affiliate marketing programs, which means we may get paid commissions on editorially chosen products purchased through our links to retailer sites.