Sponsored Article
May the 4th Be With You: 9 Products For the Star Wars Fan In Your Life
To get you ready for May 4th, we've selected nine of our favorite products for the Star Wars fan in your life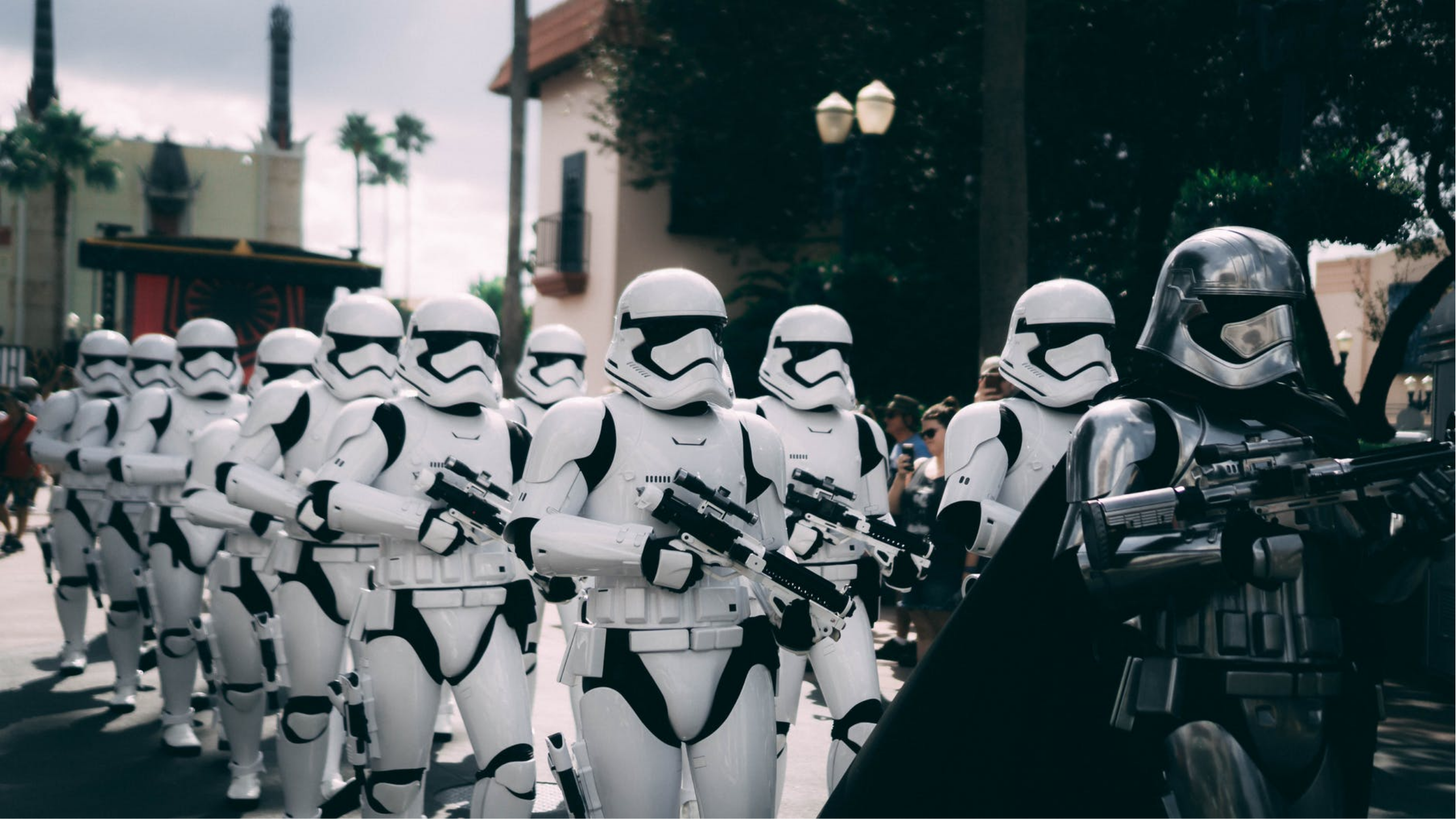 May 4th is best known for being Star Wars Day, which celebrates the Star Wars franchise in all of its intergalactic glory. Unsure of why it falls on this date? Take a moment to say, "May the 4th be with you" out loud, and you'll probably recognize the iconic Star Wars line: "May the Force be with you."
Since the release of Star Wars: Episode IV – A New Hope in 1977, these movies have sparked an intergenerational legion of countless fans. And how do diehard fans show their support for their favorite franchise? By getting their hands on some Star Wars merchandise. To get you ready for May 4th, we've selected nine of our favorite products for the Star Wars fan in your life.
1. 5PCS Face Cover Mask with 10 Filters Reusable Adjustable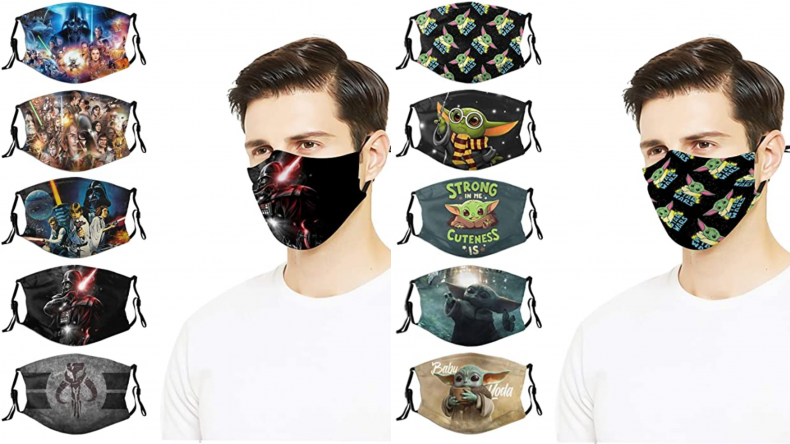 A lightsaber won't protect you from germs, but these Star Wars masks might. They have an adjustable wire nose-piece and adjustable ear loops that could help you get an appropriate fit. There are two pattern combinations available, one with more traditional Star Wars images, and another with various adorable images of Grogu, or Baby Yoda. The set of five also comes with ten replacement filters, and the masks are washable and reusable.
Click here to buy a five-pack for $25.99.
2. Star Wars The Mandalorian Premium Novelty Socks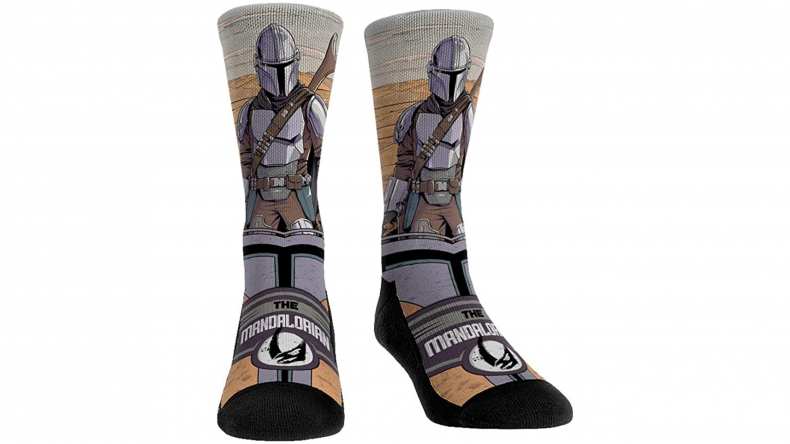 These mid-calf socks are crafted from soft fabric with a cushioned footbed for extra durability. They come in over 20 different high-quality graphic prints of all your favorite characters from the Mandalorian, from Grogu to Boba Fett.
Click here to buy them for $18.
3. Star Wars Baby Girls' 5 Pack Bodysuits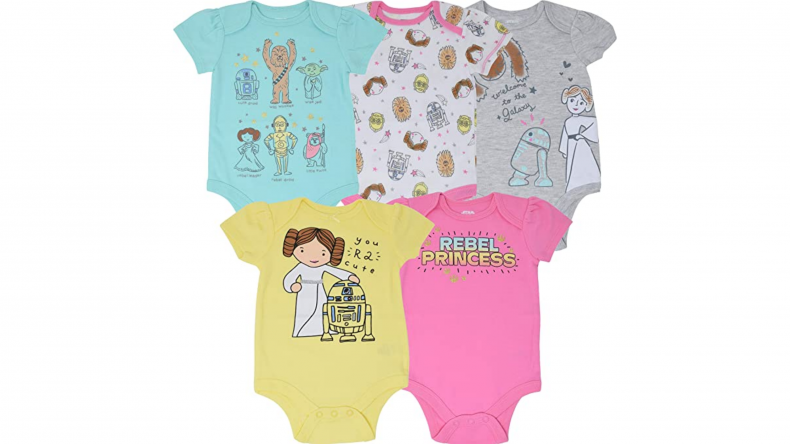 You could never be too young to love Star Wars. If you're raising a mini-superfan, you might want to purchase these baby bodysuits, available in sizes ranging from zero to three months, up to 24 months. The various prints feature fan-favorite characters like Princess Leia, Yoda, R2-D2, Chewbacca, C-3PO, and Wicket W. Warrick.
Click here to buy them starting from $26.99.
4. LEGO Star Wars Darth Vader Helmet 75304 Collectible Building Toy, New 2021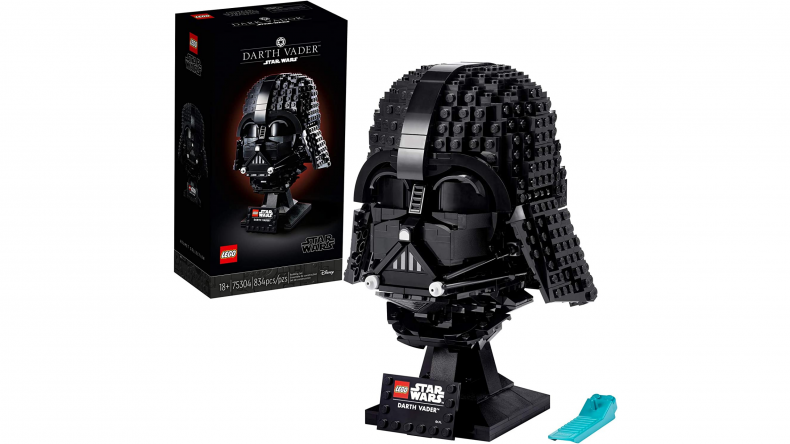 You're never too old to play with LEGO, especially when you're recreating every menacing detail of Darth Vader's helmet with this collectible LEGO building kit. This 834-piece set could offer a rewarding building experience for LEGO hobbyists and Star Wars enthusiasts alike. The helmet measures over eight inches high, 5.5 inches wide, and 5.5 inches deep once fully constructed.
Click here to buy it for $69.99.
5. JNKPOAI Star Wars Mouse Pads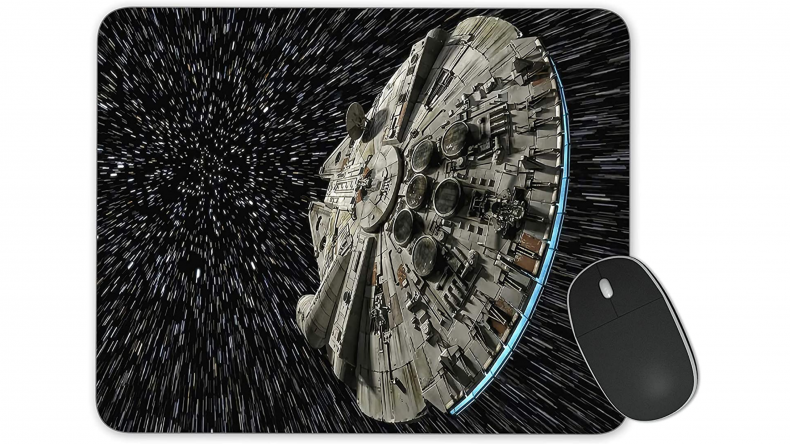 Does your home office need a bit of an upgrade? How about a Star Wars-themed mouse pad for a touch of fandom and functionality? It has two different designs, in addition to a few Marvel-themed prints. It's made of non-slip waterproof rubber, which could aid you in gaming, working, or everything in between.
Click here to buy it for $13.99.
6. Annmors Star Wars Pandora Charms Bracelets for Woman-
925 Sterling Silver Dangle Pendant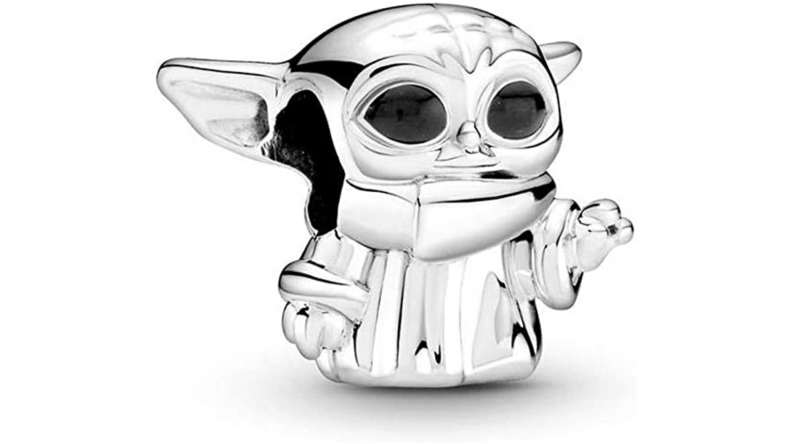 Does your favorite Star Wars fan also own a Pandora-style charm bracelet? Let them show off their allegiance with one of these adorable Star Wars-themed charms, including C-3PO, Baby Yoda, a lightsaber, and Princess Leia. The charms are made of sterling silver for durability and long-lasting color and should fit most Pandora-style bracelets or necklaces.
Click here to buy them, starting from $18.99.
7.
Yoda Clock, Star Wars Wall Art Room Decor for Bedroom, Kitchen, Bathroom, Nursery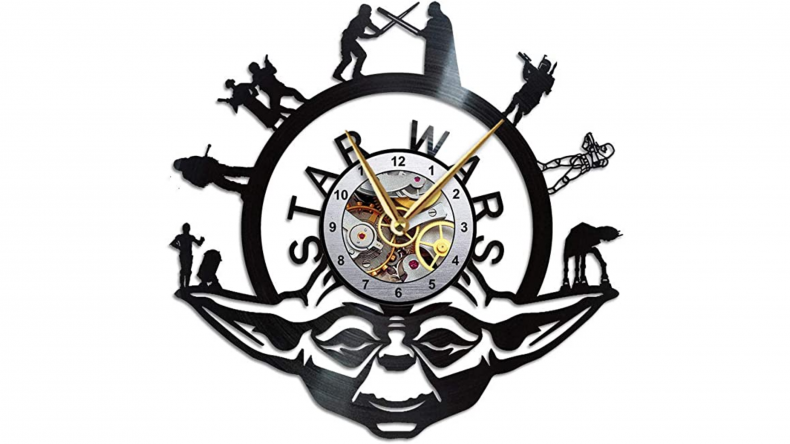 A long time ago, in a galaxy far, far away, you probably purchased this clock and never looked back. This unique timepiece is crafted out of a vinyl record with many of your favorite characters finely cut out with sharp details.
8. WITHit Disney Star Wars Clip On Book Light – The Wookiee Galaxy of Adventures – Chewbacca LED Reading Light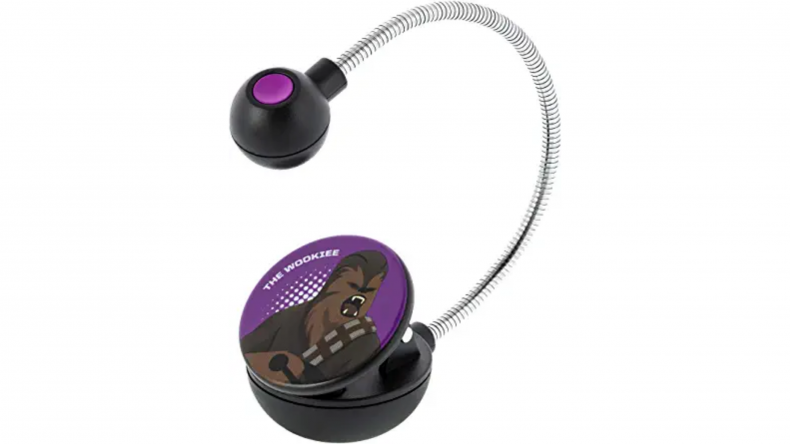 You don't have to be reading Star Wars fan fiction to show off your love of reading and the franchise itself. You could use this clip-on booklight to illuminate any book or e-reader. This portable light source weighs 2.4 ounces and measures 8.5 x 1.5 x 4 inches, so it's easy to pack up and take with you wherever your books may lead. Choose from various themes, including Chewbacca (pictured), R2-D2, Darth Vader, Baby Yoda, the Mandalorian, and more.
Click here to buy it for $9.99.
9. Aoevi Star Wars Gifts 3D Night Light for Kids Room Decor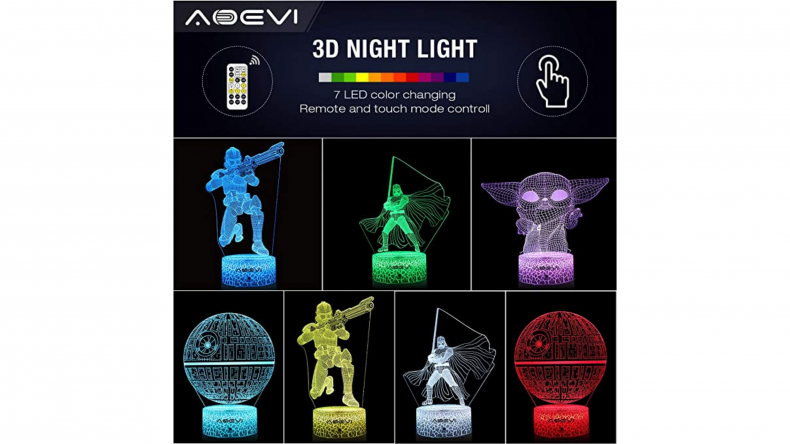 This might be a nightlight designed for kids, but we won't judge you for buying it as decor for your adult bedroom. It includes four different patterns (Baby Yoda, Darth Vader, Stormtrooper, Death Star) laser-cut into flat acrylic panels for an illuminating effect. It's even customizable with six timer functions and seven different color options.
Click here to buy it for $27.69.