Sponsored Article
Menopause Weight Loss Aids: How to Lose Weight During Menopause
Don't lose hope just yet!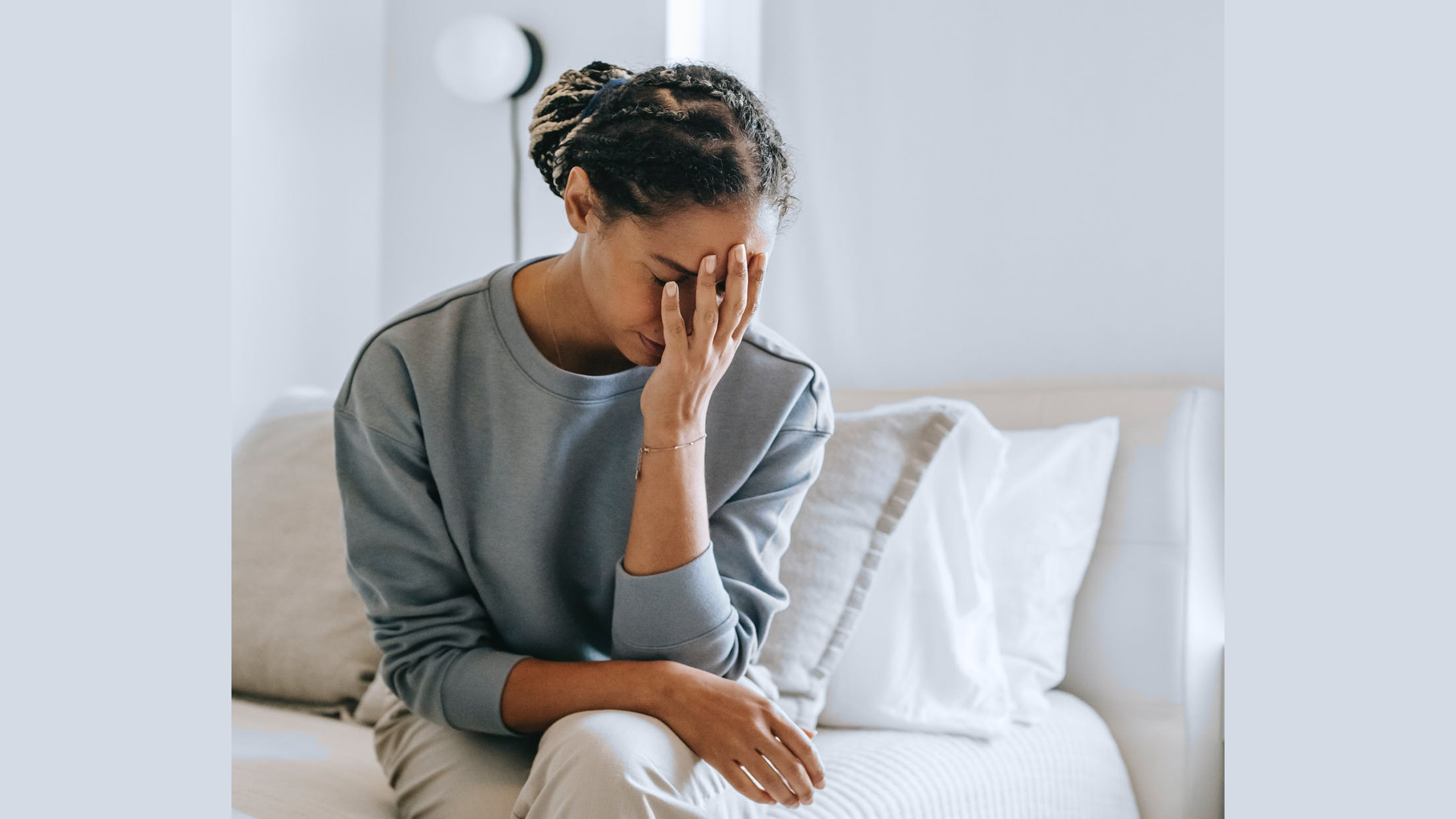 Though it sounds unbelievably terrifying, menopause is more of a transition into a woman's new phase of life, which begins as soon as her menstrual cycle ends for good. Contrary to what some people may think, it isn't any kind of health problem; a good number of women actually experience a sense of liberation from it. However, a woman's body does go through hormonal changes during this time, and other factors involved can cause mild to serious cases of discomfort.
What are Some of the Side Effects of Menopause?
The menopause phase is characterized by a lack of menstruation for 12 consecutive months, usually when a woman is in her 40s to 50s. Some symptoms of this period include night sweats, hot flashes, vaginal dryness, and a reduced sex drive - the latter of which can lead to increased anxiety.
Due to these physical difficulties, a woman may also experience an influx of fat (especially around her abdomen area); changes in her hair color, volume, and texture; breast reduction and tenderness; and uncontrollable weight gain.
Top Tips on How to Lose Weight During Menopause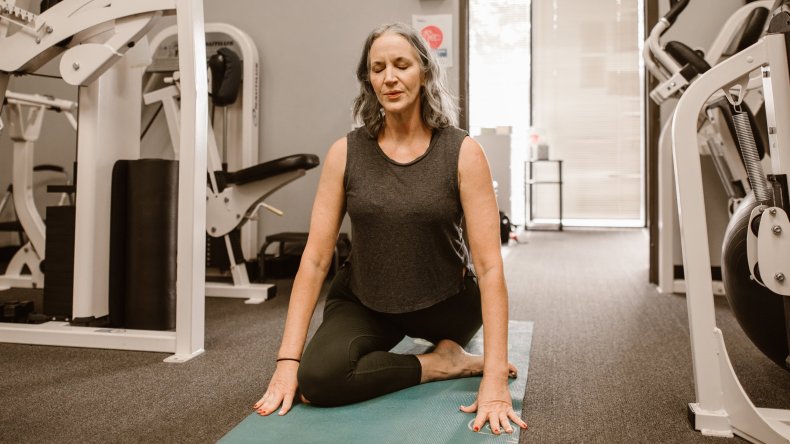 While the aforementioned side effects may all be valid concerns, there are ways for women to lose and maintain their weight, even while going through menopause.
Plan Ahead
To successfully navigate weight fluctuations during this period, it is best to make concrete changes to your lifestyle that you know can actually maintain. Find the time to review your convictions, and ask yourself if you can truly commit to your plans.
Eat More Protein
One thing to remember doing during this challenging time is to make sure you're consuming enough protein in every meal. This will allow you to maintain your muscle mass - something that becomes more difficult to conserve as you age. Simply adding an egg or two to your meal will suffice.
To upgrade your diet, sign up for Fresh n' Lean's protein meal plans!
Avoid Excess Eating
Since your metabolism slows down during menopause, eating a bit more than usual can lead to emotionally painful results. A low-carb or keto diet can remedy this as it will reduce your cravings between meals. However, be careful not to go overboard, either, and keep in mind that it is better to strike a good balance.
Get Enough Sleep
Since a lack of sleep can lead to an increase in cortisol and insulin resistance - which will counteract all your hard work in dieting - you will need to avoid long nights. To make sure your sleeping conditions are optimal, prepare a cool room, stay away from alcohol, and habitually switch off your notifications before bedtime.
You might want to invest in a weighted blanket to help you sleep better, too. Order one here!
Look for Reliable Probiotic Supplements
Another available option is microbiome support via the consumption of probiotic supplements. These probiotics can aid in minimizing bloating and the number of calories that your body absorbs. Aside from eliminating menopause symptoms, they can also help improve your skin and urinary tract health. One brand that has carefully separated and explored specific probiotic strains is MenoLabs.
Why MenoLabs?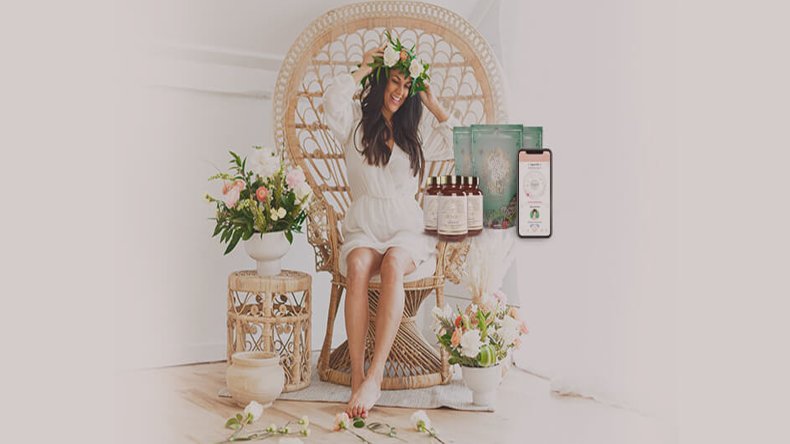 MenoLabs was built upon the philosophy of co-founders Danielle Jacobs and Vanessa Ford, who believe that women should have access to scientifically proven products, supplements, and high-quality probiotics. As such, MenoLabs aims to help women manage this trying stage of life "with as much knowledge, health, and grace as possible."
What are the Best Probiotic Supplements for Menopause?
Happy Fiber™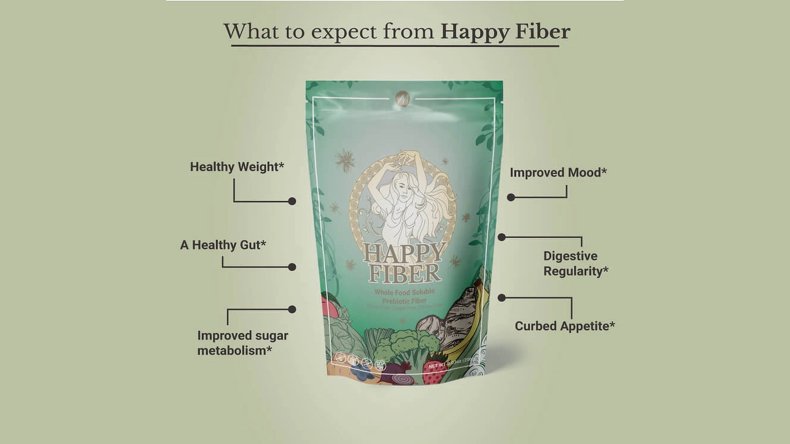 Happy Fiber™ is a proprietary blend made up of three balance-restoring fibers, along with L-Tyrosine for that much-needed mood boost. This product keeps your gut healthy by letting it absorb the right kinds of prebiotic fibers, such as the Jerusalem Artichoke, which slows down digestion and gives the bacteria in your microbiome more time to extract nutrients.
Subscribe to Happy Fiber™ now and save up to 27%!
MenoFit®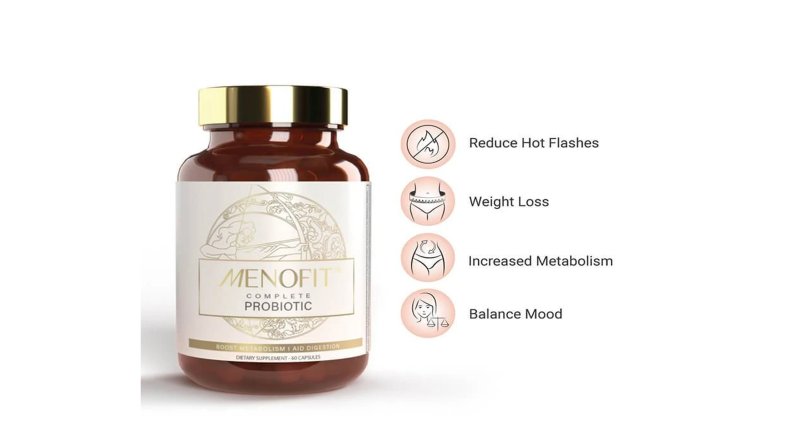 As a patented blend, MenoFit® has a positive impact on weight loss and aids in balancing the body's hormones. It contains Lactobacillus plantarum which improves blood sugar and sugar metabolism and Lactobacillus gasseri which lessens weight and adipose tissue. This doctor-formulated probiotic provides relief from hot flashes and increases energy.
Buy a 30-day supply of MenoFit® for only $59 now!
A 60-day 2-Pack supply of MenoFit® is also available for only $99!
And a 90-day 3-Pack supply of MenoFit® is available for only $159!
Fit & Happy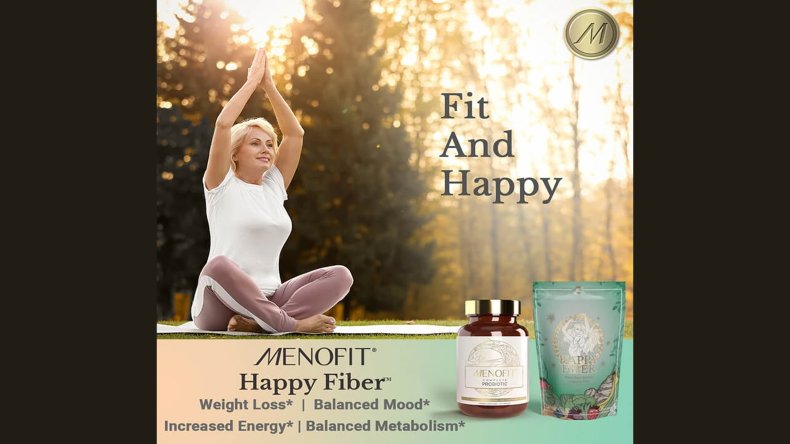 This pack brings together two of MenoLabs' leading products, MenoFit® and Happy Fiber™, to help women achieve their health goals. Intended to last 30 days, this winning combination is the perfect companion on the path to a healthier, happier, fitter, more active future - and it's just one commitment away.
Subscribe to Fit & Happy now and save 37%!
Happy ReNew Year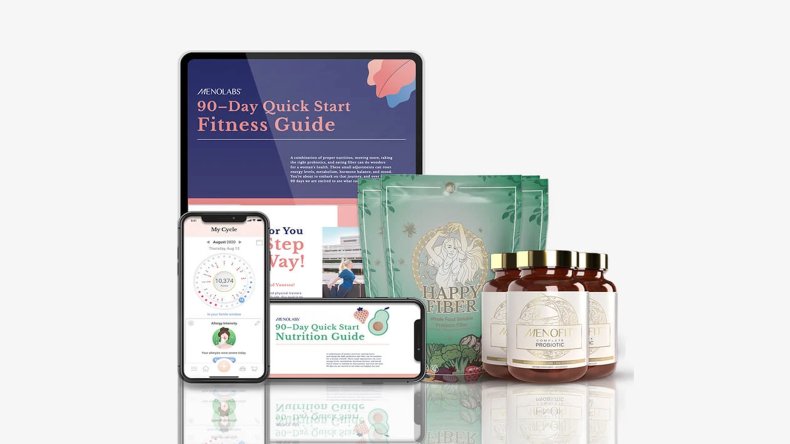 For a more complete regimen, this offering includes the powerhouse combination of the Fit & Happy pack along with MenoLabs' 90-day fitness and nutrition guides, and free premium access to the brand's tracking app, MenoLife.
MenoLabs also offers a skin rejuvenating probiotic that works to reverse the effects of the sun's harsh rays, and works as an all-natural sleep aid if you have a hard time getting enough rest at night.