Sponsored Article
How to Stay Mind and Body Positive During All Stages of Menopause
Stay positive - mind and body - with these helpful tips
Body changes through the years may sometimes lead women to feel insecure about themselves. During menopause, unwanted physical changes occur. On top of this, some menopause symptoms even cause pain and discomfort.
Complete probiotic symptoms like Menolabs have helped thousands of women find relief for all kinds of menopause symptoms, but sometimes being on menopause itself can lead to mindset changes that affect life negatively.
So how then, are women supposed to stay mind and body positive during all stages of menopause?
Negative Changes Women Deal with During Menopause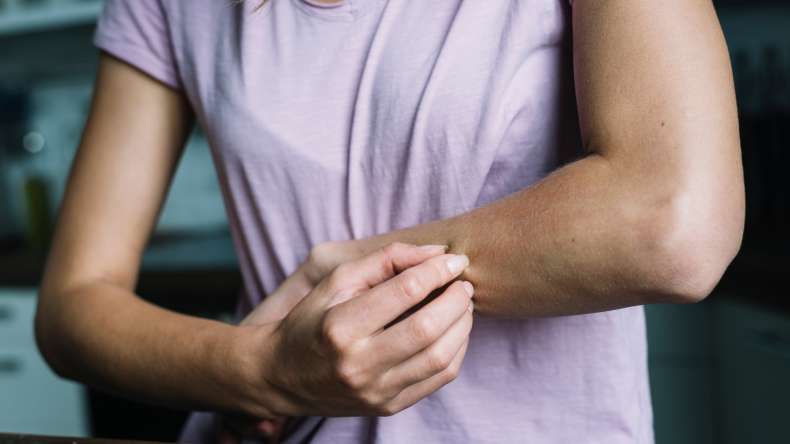 Thinning Hair
Thinning hair can appear on the front, sides, or top of the head. Some women don't notice this until the patch is so visible in the mirror, and then it gets too hard to regain healthy hair growth. Some women have it worse, where hair loss occurs instead of thinning hair.
Dry Skin
Wrinkled, dry skin can cause itchiness and discomfort. The elasticity and radiance of the skin are also reduced, which may make women feel less confident to wear sleeveless clothes. Dry skin makes a person several ages older and more haggard, even if you're not that stressed.
Vaginal Dryness
It feels dry, it causes discomfort, and it also leads to poor sexual health. Vaginal dryness is part of every woman's menopausal journey, but we all wish that we wouldn't have to go through so much discomfort (but really, you don't have to because of Menolabs). Not to mention the days when it just itches down there due to excessive dryness.
Intense Mood Swings
Declining levels of estrogen and progesterone may cause anxiety and even depression. Lower energy at random times of the day also causes menopausal women to have shorter patience and unpredictable mood changes.
Hot flashes, sleep interruptions, and other physical discomforts all contribute to a menopausal woman's mood swings. Who can blame these women?
How to Stay Mind and Body Positive Amidst Menopausal Symptoms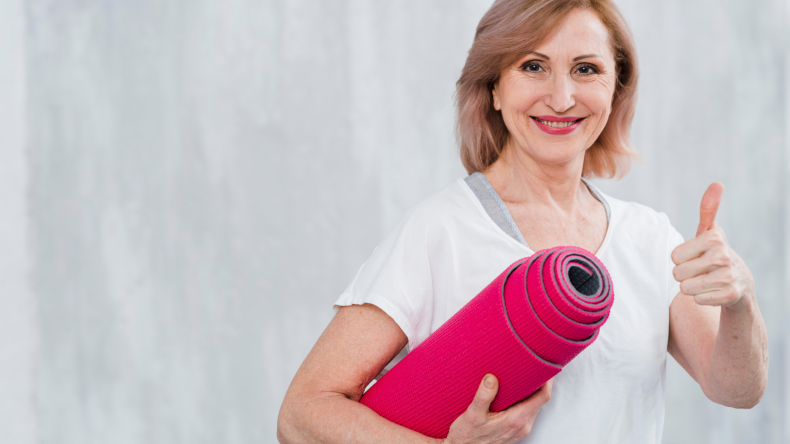 Mindfulness Meditation
Mood changes for menopausal women are hormonal and cannot be avoided from time to time. However, mindfulness meditation can help women stay in control of the situation as much as possible. With sufficient practice, mindfulness meditation enables the person to avoid baseless emotional actions by training the mind to analyze the present situation for what it truly is, then react appropriately.
Enhance What You Have
A woman is only as beautiful as how she perceives herself to be. Menopause can lower your self-confidence and make you feel inferior. To combat these thoughts, go ahead and enhance your assets. Go to the salon and get a much-needed haircare treatment. Maybe loved ones have always said that your eyes are the most beautiful part of your face. Wear a little mascara or eye shadow if you feel that this makes your eyes look more striking.
Become Best Friends with Moisturizing Lotion
Don't let dry, itchy skin get the best of you. Body positivity also means making use of the tools and products that take care of your body, which includes the skin. Keep a moisturizing lotion handy for when your skin feels extra dry. Some women also go with anti-itch lotion to reduce discomfort.
Join Dance Workouts
Release those happy hormones by joining dance workouts and meet new friends in the process. Regular dance workouts help improve the quality of life by relieving stress. And since it's a workout, dancing also helps you maintain a healthy weight – something that many women find hard to do once menopause hits. Fall in love with salsa, Zumba, or hula hoop dancing.
Sauna During Lazy Days
We all have those days when we're just not in the mood to work out, and that's okay! Self-care also means pampering yourself with relaxing treatments. Although counterintuitive, women have reported reductions in hot flashes with regular use of the sauna. Saunas not only improve the blood flow which helps with reducing hot flashes, but it also improves the mood.
Compliment Yourself
When you wake up in the morning, make it a habit to speak affirmations over yourself. If you are your number one critic, then you can also be your number one cheerleader. Simply congratulating yourself for having the day planned out is already a mood booster. You can never go wrong with a compliment or two in the morning.
Allow Cheat Days
Life is not meant to be lived with such strict adherence to self-imposed rules. Once in awhile, feel free to have cheat days. Eat a slice of cake (or two), treat yourself to a favorite ice cream flavor, or order burgers and pizza so you won't have to cook for the day. Let your hair down every now and then. Just live life.
Dress in What Makes You Comfortable
As women age, there is often a preconceived notion that dressing up needs to be age-appropriate. This limits women from wearing more comfortable clothing, such as sleeveless tops or cotton shorts. Dress in whatever makes you feel comfortable.
There's no need to stick to long skirts or corporate pants just because most women your age wears the same attire. At the end of the day, you're the one who's going to suffer from intense hot flashes, not them.
Find a Community
Journeys are better when shared with the people who understand you the most. Women going through menopause support each other all the way by going to appointments together, organizing a girls' night out, and sharing health tips. Whether it's online or involves a weekly get-together, being surrounded by a community of strong, like-minded women helps improve mental health.
Don't Forget Your Sex Life
Menopause is not the end of your sex life. In fact, this is another opportunity for you to get closer to your partner and discover new methods together. Enjoy foreplay, take it slower, and try to find out what works best for this new phase in your life. Good sex life is good for your heart, for your mind, and for your relationship.
The Natural Answer to Menopause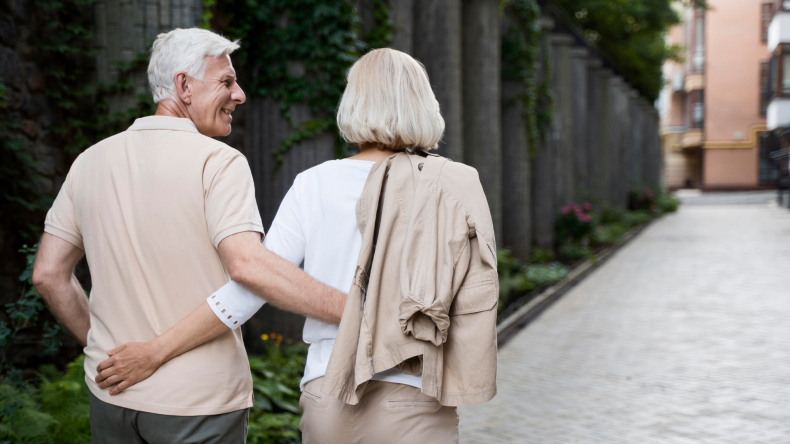 Help your mind and body stay positive throughout all stages of menopause with a complete probiotic supplement that women trust most – Menolabs.
Menolabs is the answer to menopause symptom relief. Get overall wellness from skin health, immune support, strong bones, and hot flashes reduction.