Sponsored Article
Miss Spending Time Outside? You Could Bring a Touch of Nature to Your Room With These 10 Products
We've compiled a list of fun furniture, decor, knick-knacks, and more to help you create an outdoor oasis inside your home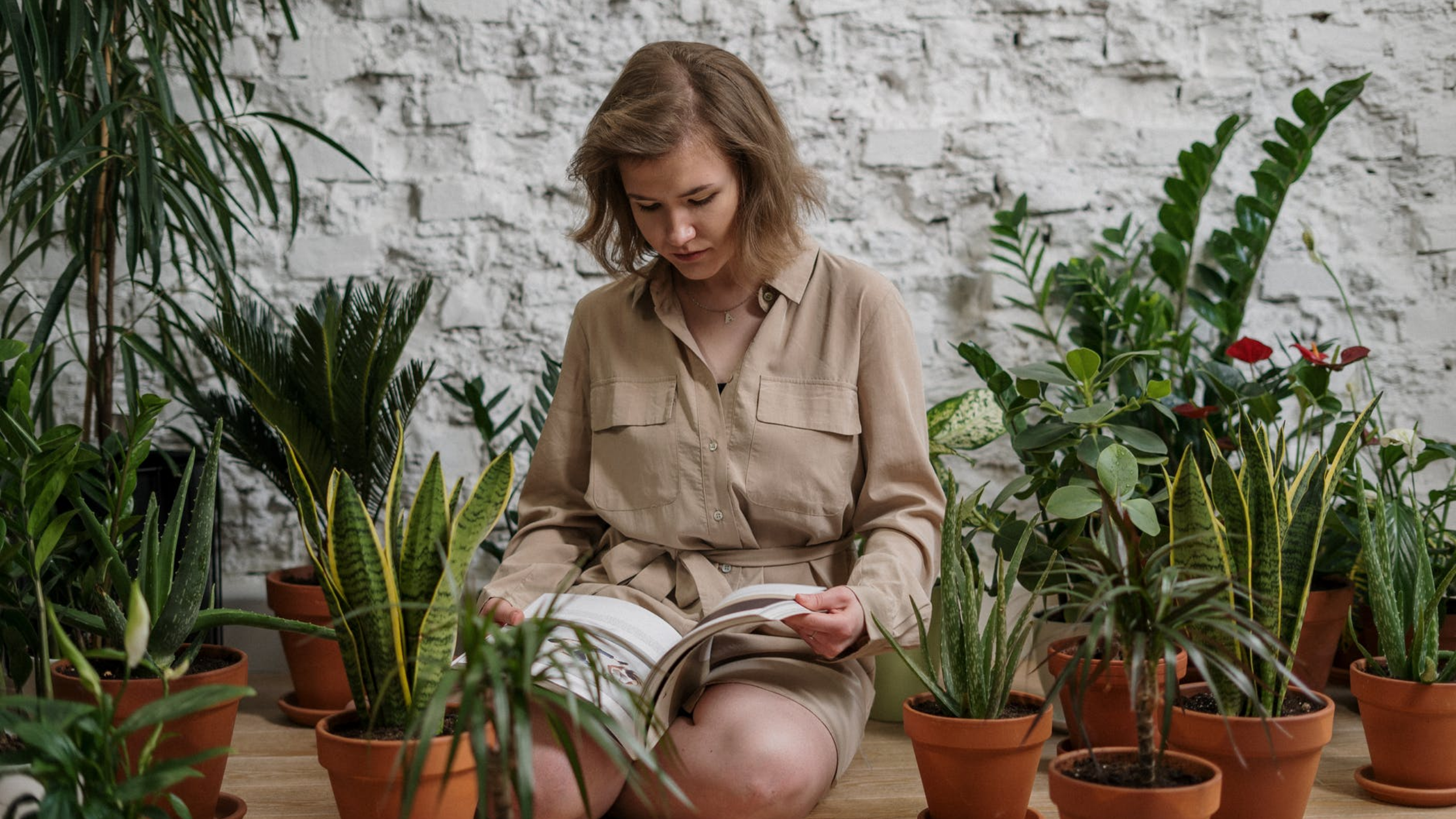 After over a full year of being stuck at home, you might be experiencing cabin fever to some extent. One way that has helped some people relax is to escape into nature. However, if that isn't an option for you, you might be interested in ways you could bring a piece of the great outdoors into your world at home.
We've compiled a list of fun furniture, decor, knick-knacks, and more to help you create an outdoor oasis inside your home.
Bring a Touch of Nature Inside With These 10 Products
1. WELLAND Side Table for Living Room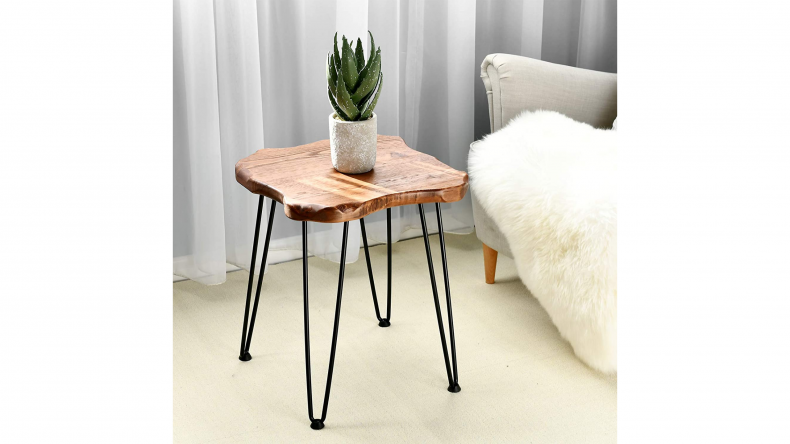 This small side table allows you to bring an elegant touch of the natural world into your living room or reading nook. Each table is uniquely constructed by hand using reclaimed pinewood and follows the wood's natural patterns and colors, which means no two tables could be alike. On average, it measures 17.7 x 17.7 x 20.3 inches. You could use these as bedside tables or even as plant stands. The lacquer finish could allow for easy care of this unique piece of furniture. You'll need to attach the four hairpin table legs upon delivery, but all mounting hardware and detailed instructions are included.
2. Generic Ink Inc Botanical Prints Woodland Plants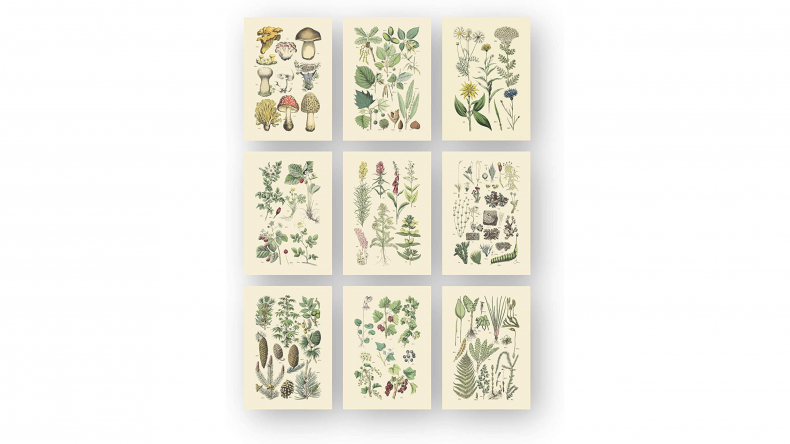 These botanical prints feature some of the beauty of nature you might be missing: trees, ferns, mushrooms, berries, wildflowers, and more. This set comes with nine prints, each measuring 5 x 7 inches, and could make for an eye-catching gallery wall display mixed in with your own photos and keepsakes from your outdoor adventures.
Click here to buy this set of nine for $18.29.
3. JIC Gem Natural Agate Bookends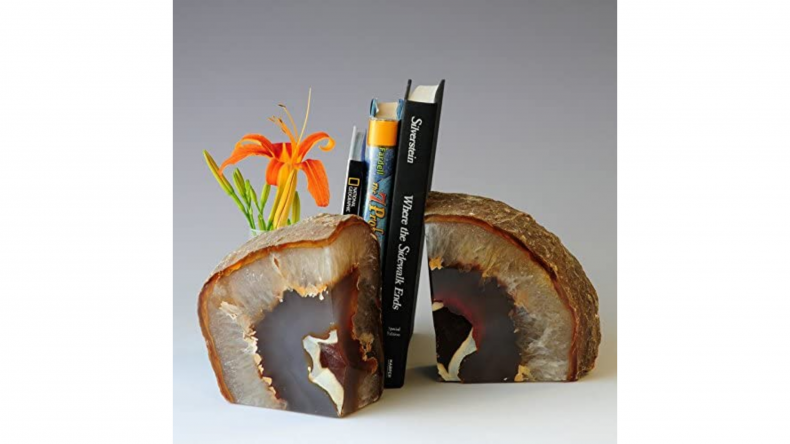 You could turn that stack of books into an aesthetically pleasing display with these large gemstone bookends. The natural Agate stone has been polished in the front and kept natural in the back for a beautiful contrast. The bookends also have rubber bumpers on the bottom that could help protect your bookshelves and furniture from scratches. Agate stone is said to amplify one's perceptiveness, analytical capacities, and intellect, making it a fitting choice for holding your books in place.
Click here to buy the 2-3 pound bookends for $28.99.
4. Creative Co-Op White Stoneware Jar with Bee Image & Bamboo Lid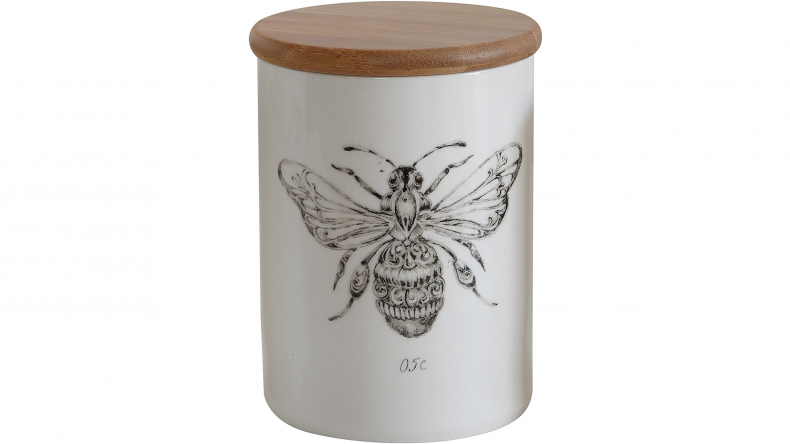 This kitchen storage container could be a hit with everyone, thanks to its adorable bee design. The jar measures 4.41 x 4.41 x 6.1 inches and is dishwasher, microwave, and oven safe (except for the lid). The bamboo lid has a rubber seal for safe storage of flour, sugar, tea bags, or anything else you want to keep inside.
Click here to buy this canister for $24.99.
5. D'Eco Glass Geometric DIY Terrarium for Succulent & Air Plant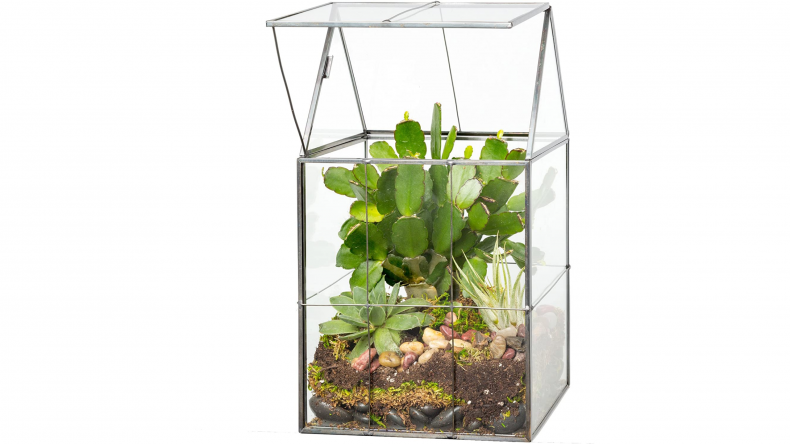 This glass terrarium measures 5.9" x 5.1" x 11" inches and has a hinged roof and black brass detailing. You could have a fun afternoon activity with the kids as you turn this empty terrarium into the new home for your favorite succulents, air plants, mini orchids, and more.
Click here to buy the hinged terrarium for $22.99.
6. Costa Farms Succulents Fully Rooted Live Indoor Plant, 2-Inch Grower's Choice, 11-Pack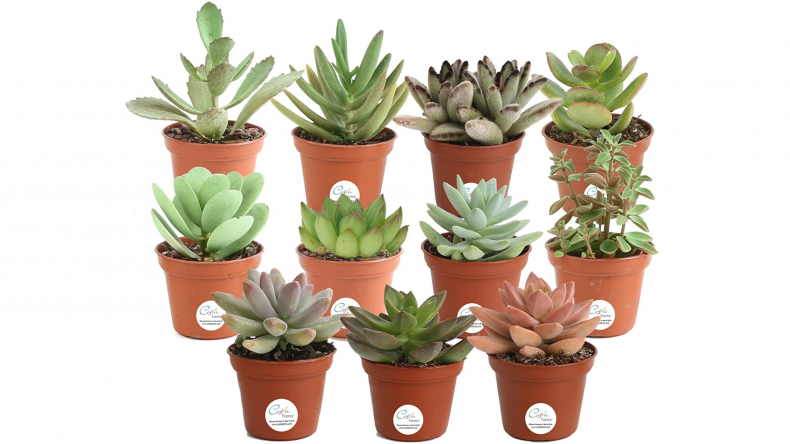 Don't have anything to put in your new terrarium? How about this pack of 11 live succulent plants? Upon delivery, each plant will likely be two inches tall from the bottom of the pot to the top. They'll be shipped in recyclable pots, with premium soil and holes for drainage.
Click here to buy an 11-pack for $25.99.
7. Mydethun Moon Lamp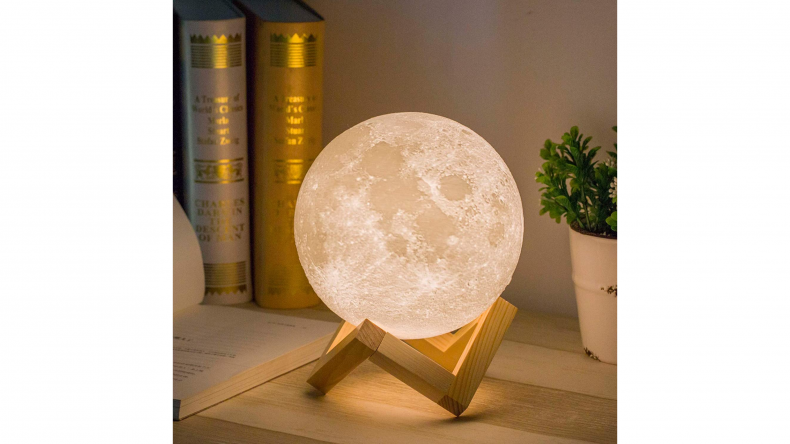 Tell someone you love them to the moon and back with this 3D printed moon lamp. They used a topographic map of the moon to create a clear, realistic 3D rendering. The moon measures 5.9 x 5.9 x 5.9 inches and comes with a geometric wooden base. You can change the color from white to yellow or change it to a dim setting with a simple touch at the bottom of the moon. It has a rechargeable battery that charges in two to three hours for four to eight hours of illumination (depending on the setting).
Click here to buy the 5.9-inch lamp for $29.99.
8. Creative Co-Op Paulownia Wood Oval Bowl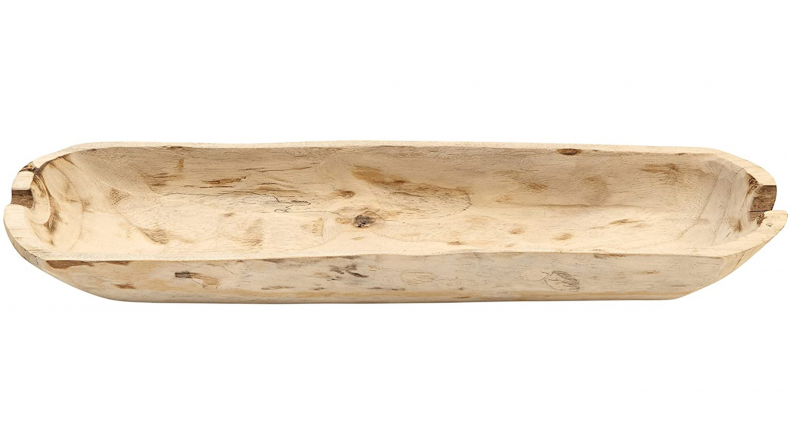 Your keys could have a nice, new place to rest in this rustic wooden bowl. Use it as a catch-all for miscellaneous items, or curate it with beautiful shells, crystals, and other natural objects. The bowl measures 22.75 x 6 x 3.25 inches and wipes clean easily with a cloth.
Click here to buy it for $61.09.
9. AOELLIT Galaxy Light Projector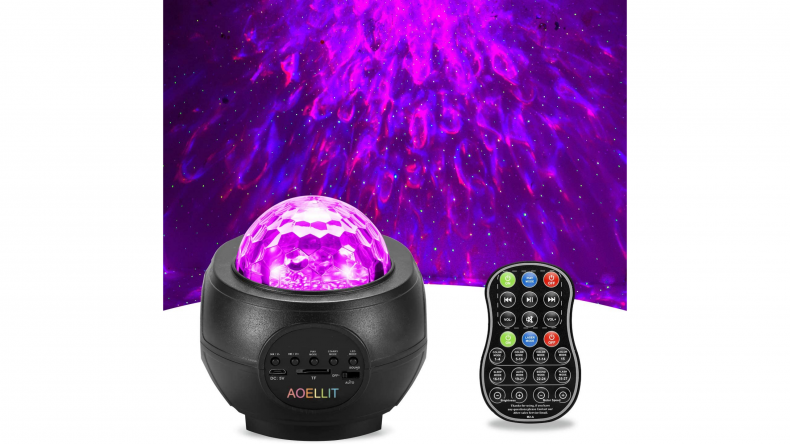 Do you miss staring up at the stars? You could turn any room into a calming nighttime oasis with this galaxy light projector. It features nine modes, 15 colors, and adjustable brightness so you could create the intergalactic atmosphere you desire. It has a built-in speaker and syncs to your BlueTooth devices for Music SK Light mode, which syncs the lights to the beat of your music.
Click here to buy it for $35.99.
10. The Natural Eclectic: A Design Aesthetic Inspired by Nature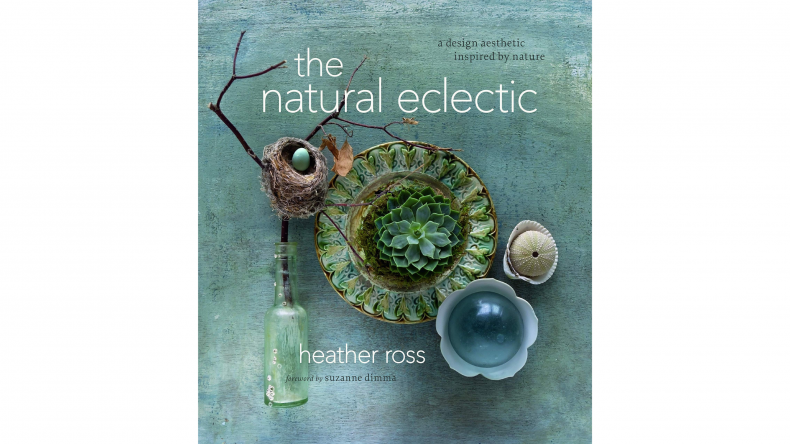 If you're looking into the art of eclectic placement to step up your display game, you might want to consider this book from artist, photographer, and stylist Heather Ross. In it, she shares her professional tips on how to make your display as engaging as possible. It might even inspire you to come up with new ways to bring nature right into your home.
Click here to buy the hardcover for $22.49.