Sponsored Article
Fall Fashion Trends 2020: 11 Must-Have Outfits for This Season
Add these items to your cart for a fashion-filled fall!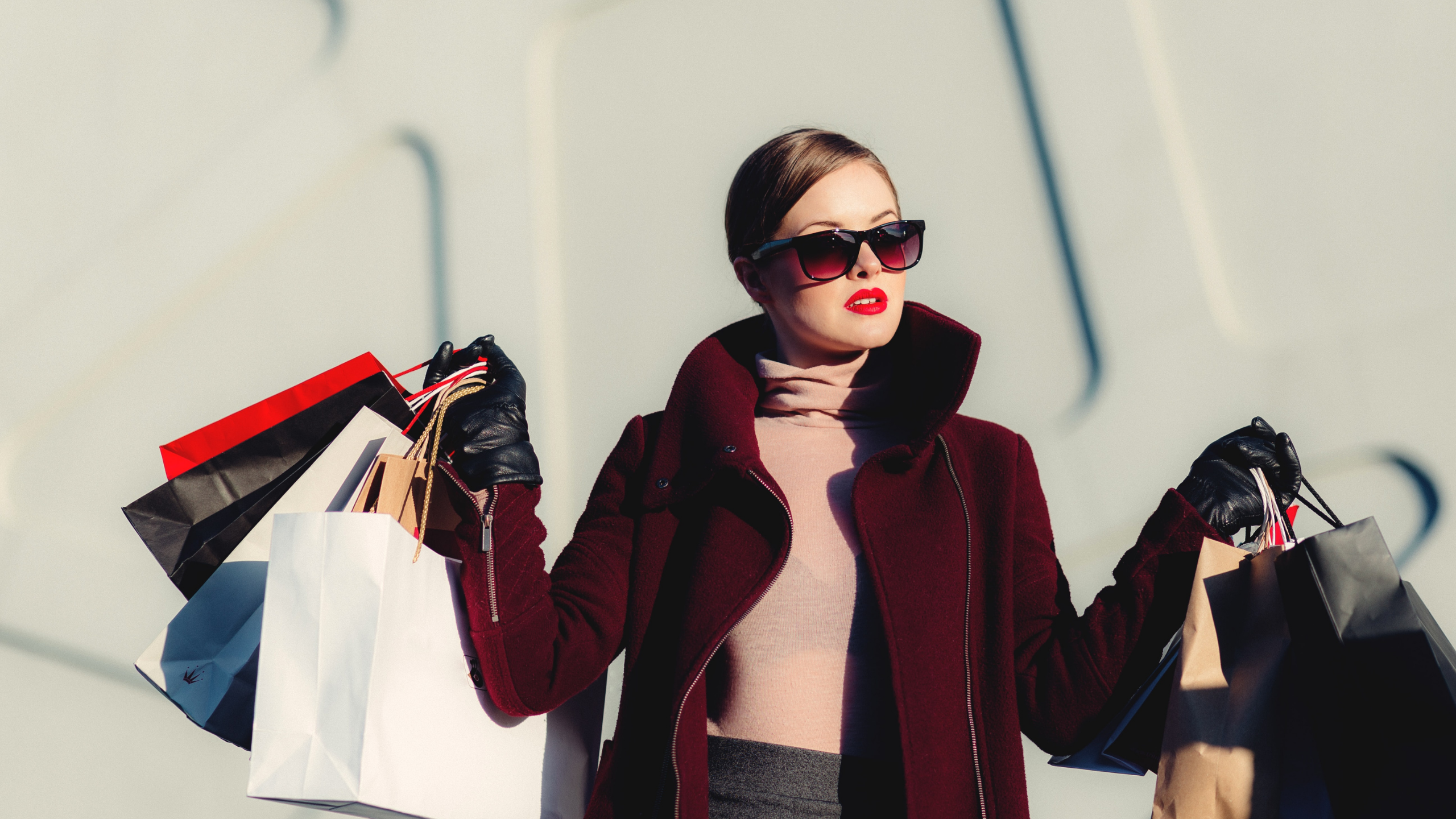 Bikini season is so over, and fall is officially here. Fall is the perfect time to get creative, especially with the clothes we wear. When people talk about fall, they think of fuzzy, oversized sweaters, blue jeans, and maybe a scarf or two. While there is no problem with wearing comfortable items, dressing up––especially during the start of the cold seasons––is something that excites fashion aficionados.
Since we've been quarantined for a long time (i.e., wearing pajamas all day and night by default), some of us might have suffered from a fashionista's block. Yet, 'tis the season that gives us excitement and vigor to be out and about in style. Fall is all about playing with layers without looking too stuffy or chunky. Here are must-have pieces that will up your fall fashion this year.
It's Jumpsuit Time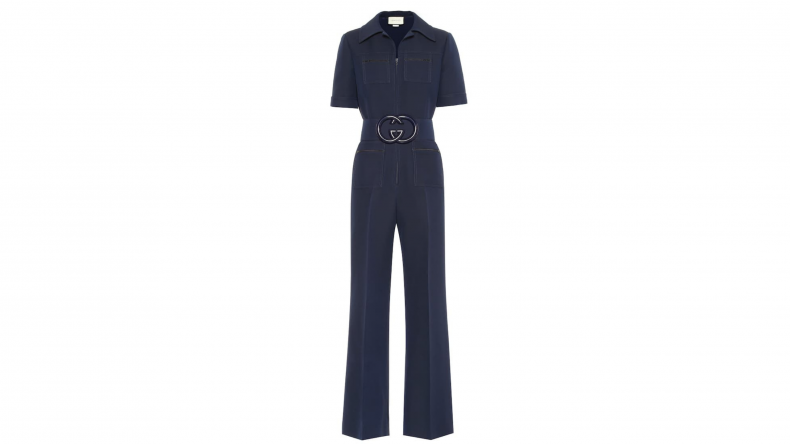 Fashionistas love easy and practical clothing, and a jumpsuit spells comfort and style. Unlike your usual at-home onesie, the jumpsuit is comfortable and can be worn (appropriately) outside. As the air is getting cooler, this piece is a must-have, especially for women on-the-go looking for something that makes a statement. It's stylish and fun to match––you can layer it with a nice scarf, a good coat, and boots. While there are pieces that have more utility-style, some jumpsuits are sexy and colorful.
This Gucci jumpsuit will get you in a groovy, 70's mood. A combination of wool and silk, the jumpsuit has utility-chic details like zipped-patch pockets and a spread collar.
Get yours via MYTHERESA for only €2,505 Here!
Invest in a Statement Coat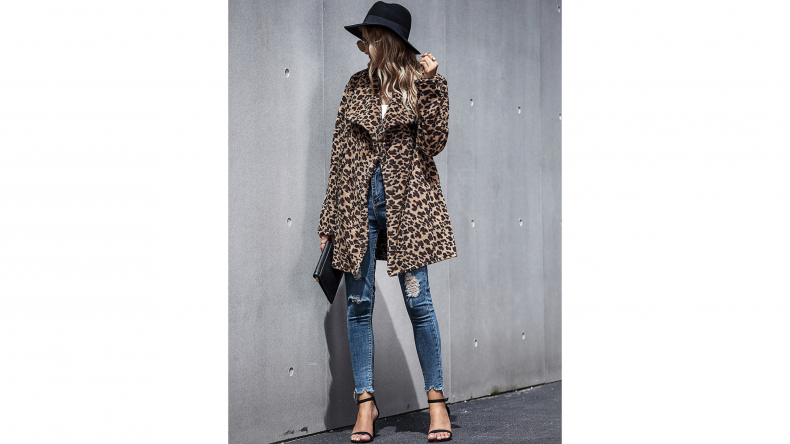 A coat is a non-negotiable piece for the fall. Some like it plain, while some like it classy. However, a statement coat makes one stand out from the rest. A playful statement coat gives vibrance and warmth while sparking fashionable creativity. Some go for metallic statement coats, while others go for a pop of color. Regardless of what you will go for, a statement coat is a great fashion investment.
Make a statement with this vibrant Leopard Print Long Coat!
Leather It Up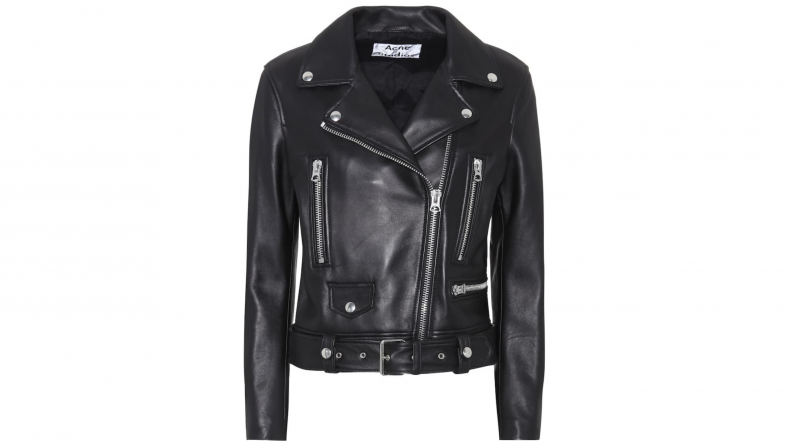 The cooler air means you can finally strut your leather pieces. Whether you're going for leather boots, a jacket, or a good pair of pants, you'll never go wrong with something so versatile. While it is totally okay to go for faux leather, investing in real leather does wonders (and will up your fashion game, too!). A good leather jacket is a timeless piece. It never goes out of style.
This signature motorcycle jacket from Acne Studios is made from 100% lamb leather. With a notched collar and an asymmetric zip front, this piece is a true investment that your wardrobe deserves.
Go for Sexy Sequins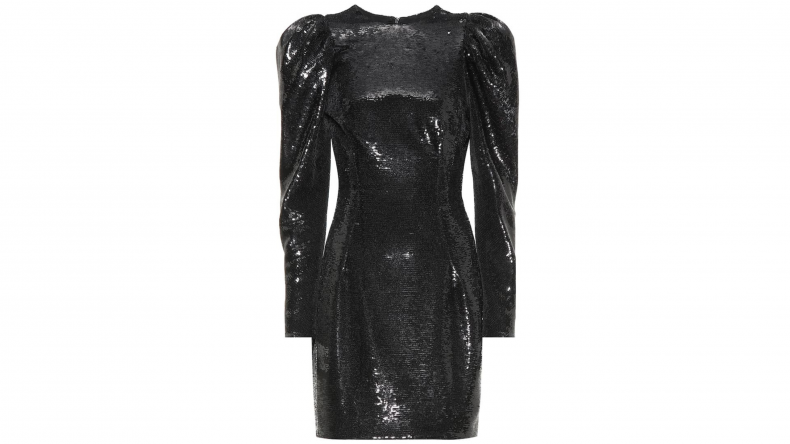 Excited for your girls' night out? Bring your outfit to life with a shimmery and sexy sequined piece. Whether you're pairing a basic buttoned-down blouse with a sequined skirt, or you're going all-out fierce with a short, sequined dress, you can never go wrong with sparkles!
Alexandre Vauthier brings a sparkly take on the little black dress. With statement long sleeves and a thigh-skimming hemline, you will surely be prepped to be the life of the party.
Get This at 60% Off for Only €699 Here!
Patchwork Perfect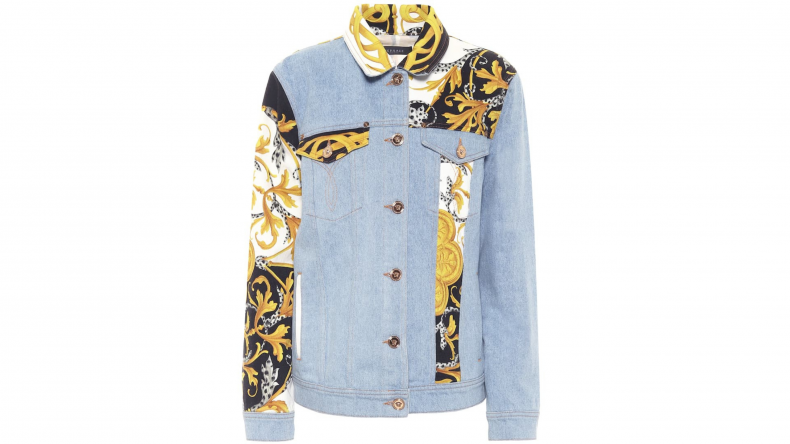 You've seen it all over social media––a good patchwork deserves the attention. The 90's fashion trend is making a comeback, and it looks like it's here to stay. With the height of a global pandemic and sustainability a priority by fashion greats, brands are innovating ways to produce clothes while being eco-friendly. Whether you're going for a luxury piece or an affordable steal, a good patchwork deserves glances from the crowd.
Versace's denim patchwork jacket is made with love. It comes with panels of the house's Acanthus baroque print and is matched with a collared neck and contrast topstitching.
Bring Yours Home at €990 Here!
Dress to Impress With a Powerful Pantsuit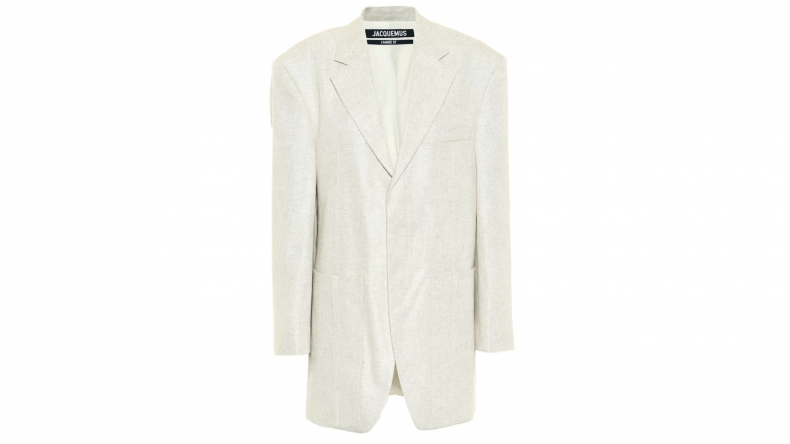 A good pantsuit shows elegance and power. Not only will these look good as an office-day outfit, but these can also be great for afternoon walks in the park or even a fancy dinner date. (Tip: You can wear a good crop top or t-shirt and pair it with versatile sneakers for an effortless look)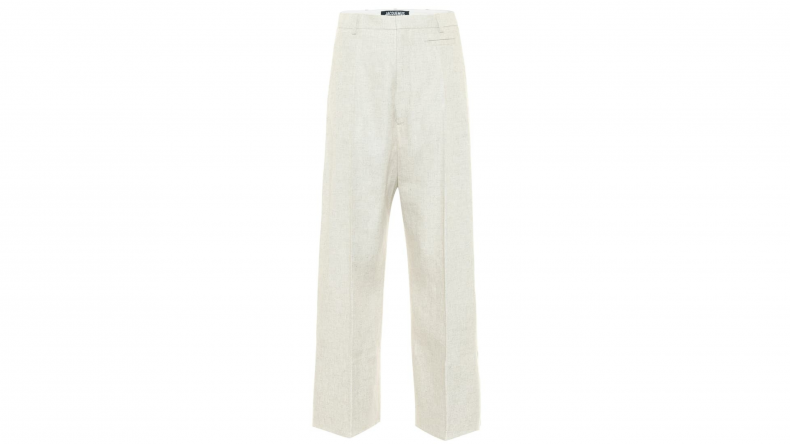 If you're looking for a dynamic duo, check out JACQUEMUS Le Pantalon Santon linen-blend pants (€309) paired with JACQUEMUS La Veste D'Homme linen-blend blazer (€525)!
Turn On the Turtleneck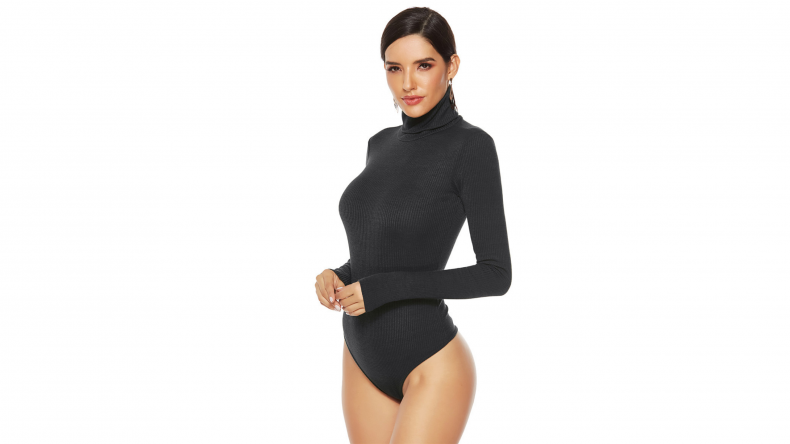 A good turtleneck is a cold-weather staple. While it's for sure that you, who is reading this, already have one, you might want to stock up on more. Make sure to have blush-colored turtlenecks and bright-colored ones for great layers!
No time to do the tuck? No problem! This stylish turtleneck onesie from Ador is available in three different colors: blue, black, and wine.
Check Out One of Each Color for Only $22.99 at 30% off Here!
If you're going for something cozier, try Ador's basic knitted sweater in blushing pink, wine, or light grey.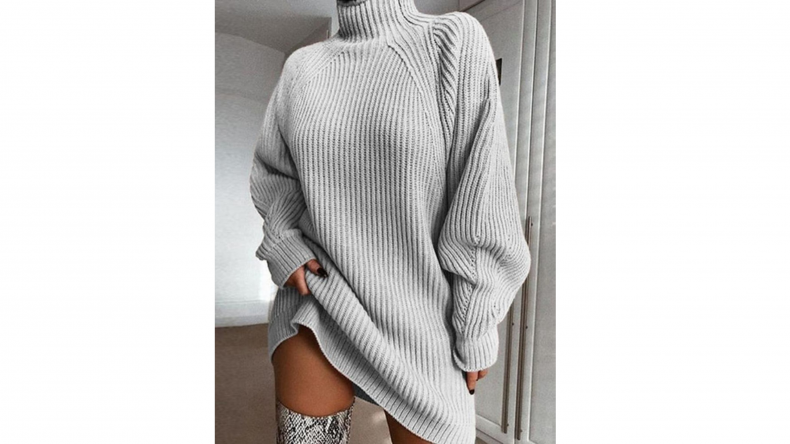 Buy Two or More and Get Additional discounts. Starts at $34.99!
Try-On a Tiered Dress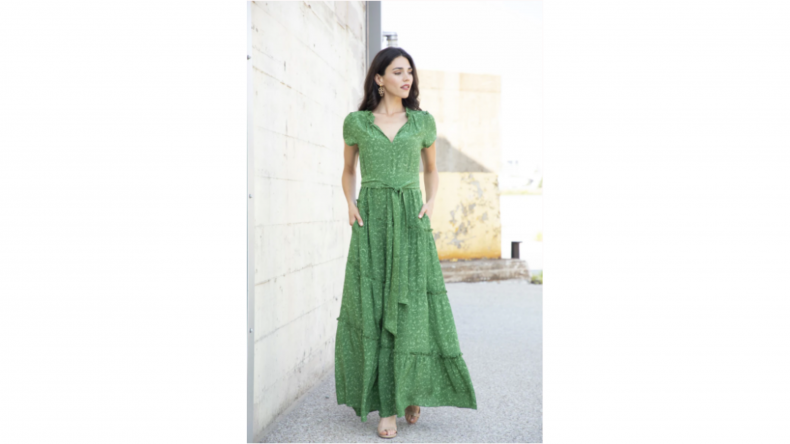 While many would think that a lightweight tiered dress is only fit for the summer, layering a tiered dress with a good coat or jacket will make a huge difference. Whether you're going for a short tier or a maxi, you're in for a fashion adventure with a good tiered dress.
This long tiered Scarlette Dress from Rungolee is a flattering favorite. Pair this beautiful dress with a coat or a good pair of earrings, and you're off to pull off style on any occasion.
Fly High With a Stylish Cape
No, a cape won't give you the ability to fly, but it will surely give your fall outfit a good lift. A cape can be paired with crips jeans, a maxi skirt, and even a good dress.
This vibrant Gucci wool cape is made of 100% wool. Crafted in Italy with the GG motif, this sophisticated piece spells modern elegance.
Wow Your Friends and Buy Yours for Only €2,105 Here!
Go for Chic Flare Pants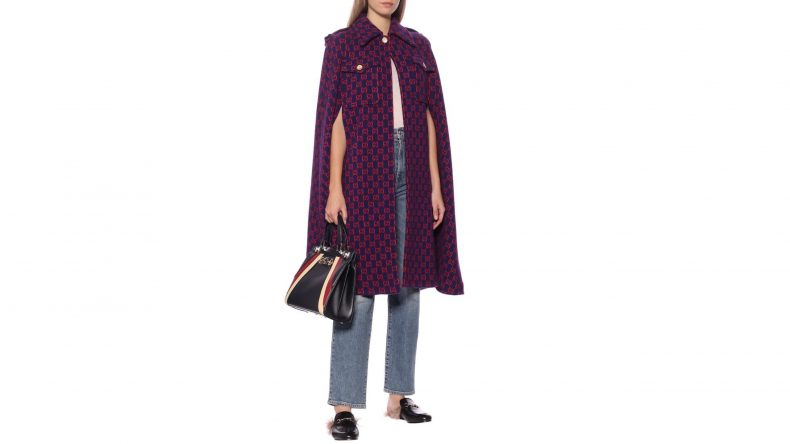 Another retro piece making a comeback are flare pants. Anti-skinny jeans like the bootcut and bell-bottoms are hitting the streets. These will go perfect with turtlenecks, jackets, and a nice, warm cardigan.
Be party-ready with Peter Do's high-waist, ribbed flare pants. Made out of lightweight fabric, this will go well when you're going out of town for vacation.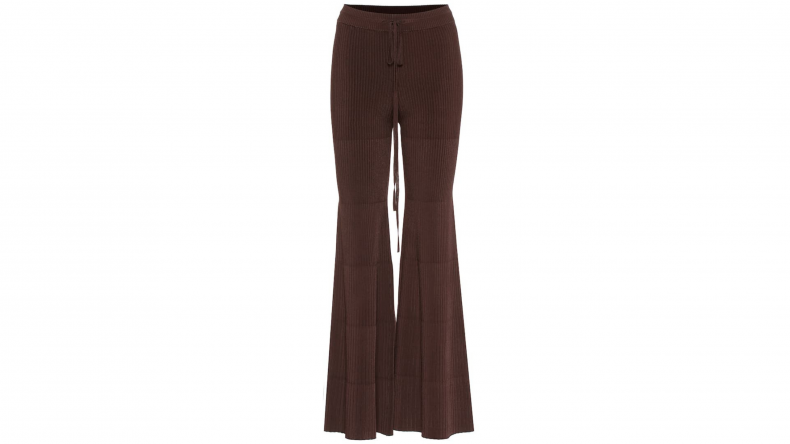 Grab Yours For Only €739 Here!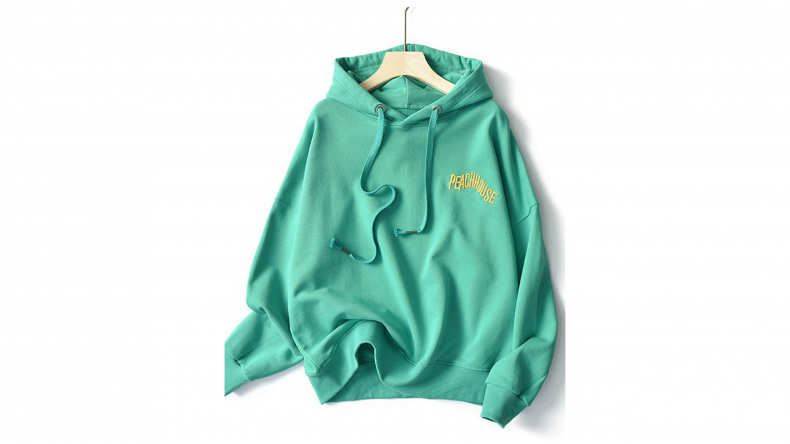 Complete Your Ensemble With an Oversized Hoodie
Who says comfortable can't be fashionable? An oversized hoodie can be a game-changer––you can pair it with leather pants, a pleated skirt, or tights! It's a great choice, especially when you're just going out for errands but still want to look put-together.
This oversized hoodie comes in a single size. You're never too small or too big to own one. It comes in pastel colors green, blue, and purple.
Buy Yours Now and Get it at 10% Off for only $44.99. Buy more to get additional discounts!