Sponsored Article
N95 Medical Supplies: Check Out This One-Stop-Shop For All Your PPE Needs
If you're looking for a trusted online source for PPE, N95, KN95, and 3-ply masks - this is your best bet.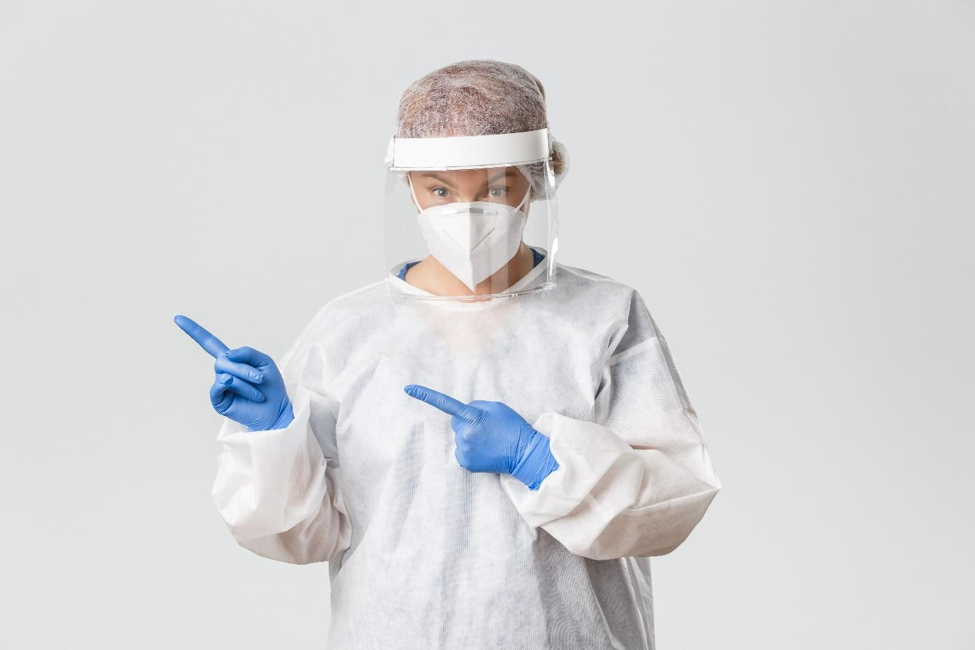 We all need a trustworthy, dependable, and always available essential needs supplier to provide COVID-19 protective equipment in these troubled times. It can be challenging to go through numerous shops just to collect all the materials that we need, so a one-stop-shop can prove useful.
Better alternatives that offer top quality products are always welcome, especially when a lot of our PPE needs go out of stock in the nearby store. Check out N95 Medical Supplies, a one-stop-shop for all your COVID-19 PPE needs.
One-stop-Shop for All Your COVID-19 PPE Needs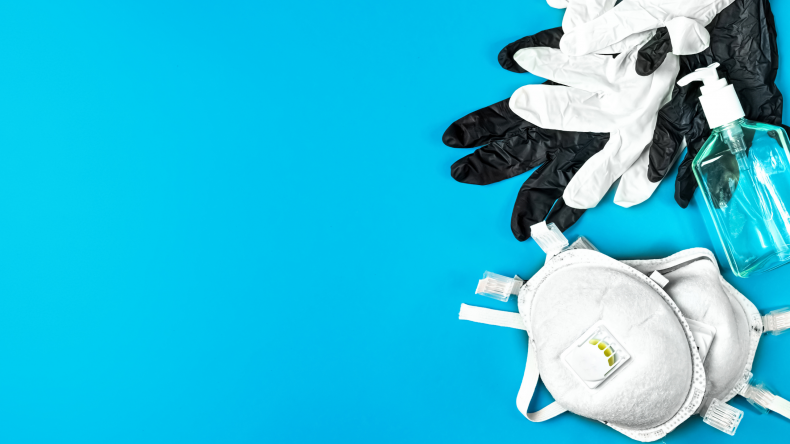 True to its name, N95 Medical Supplies is a medical needs supplier based in Smyrna, Georgia. They offer same-day shipping for all orders placed prior to 4 PM EST. No more having to wait for a couple of days before getting your COVID-19 protectants.
On their website, N95 Medical Supplies also has 24/7 available customer support which you can ask for assistance via live chat support. With a sincere desire to give back as much as possible, N95 Medical Supplies also organizes
community donations to provide for those in need of essential provisions.
What You Can Buy from N95 Medical Supplies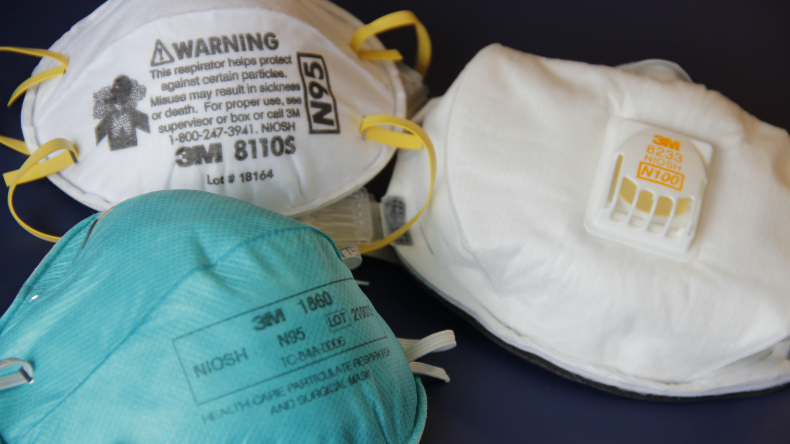 N95 and KN95 Masks
Never run out of stock again because N95 Medical Supplies carries multiple FDA approved and CDC tested N95 and KN95 respirators. OEM Particulate Respirator 8511, N95 is available for purchase in a box of 10 for only $64.95.
If you're looking for a non-valved respirator, NIOSH certified N95 NIOSH Mask Harley Hard Shell L-288 may be purchased in a box of 20 for only $99.99.
Affordable yet equally effective KN95 masks are also available, with comfortable ear loops straps instead of head straps. KN95 Black Face Mask w/ Breathing Valve is available as a 5-pack for only $19.99.
Not a fan of black masks? KN95 Face Mask – Protective Respirator comes in a resealable pack containing 10 respirators for only $24.99.
3-Ply Masks
Other people feel more comfortable wearing a surgical mask, which works just as fine as long as you replace yours every day and follow social distancing guidelines. Designed with non-woven fabric and a middle melt-blown layer to contain droplets on the surface, the 3-ply Face Mask for Adults comes in a 50-pack for only $19.99. The same fabric and quantity also come in black for those who prefer it for only $24.99.
And of course, N95 Medical Supplies made sure to have 3-ply surgical masks for kids available in a 30-pack for only $14.99.
Hand Sanitizers
Face masks are a must to protect the respiratory system from virus droplets. Hand sanitizers ensure that the hands stay virus-free when going out.
N95 Medical Supplies offer a wide variety of FDA compliant hand sanitizer gels and alcohol sanitizers, both for individual use and wholesale. For hospitals, clinics, and companies, get a full case of four one-Gallon Hand Sanitizer Gel with 70% alcohol for only $59.99. Gallon containers also include a pump to make it easier for company distribution.
For individual use, 16 oz Hand Sanitizer Gel 70% Alcohol may be purchased for only $3.99.
Antibacterial Wipes
You can never go wrong with wiping down risky tables and chairs before settling down for a meal. Keep antibacterial wipes handy with G&Y Antibacterial Hand Wipes with 90 sheets each, a full case of 12 packs priced at $38.99.
These hand wipes also prove useful when you have kids in tow who often get their hands dirty.
Nitrile & Latex Gloves
Latex gloves are made from natural rubber latex and are a processed plant product. These gloves are the most flexible, resilient, and are often a consistent fit on most hands. Latex Gloves may be purchased in a box of 100 for only $13.99.
Nitrile gloves are designed for people who are allergic to latex. Nitrile gloves are thinner than latex, which provides a better feel without giving up the necessary protective properties. Nitrile Exam Gloves – Medical may be purchased as a box of 100 to 300 pieces. Price starts at $14.99.
Face Shields
Some states are implementing mandatory wearing of face shields with full coverage on the face as additional protection to the eyes, nose, and mouth from potentially infectious splashes.
Although multiple designs of face masks are being released by fashion brands today, it is important to value safety and effectiveness over aesthetics. This reusable 2-pack face shield is anti-fog and anti-static protection that covers the whole face from head to chin, with a foam headband that secures the shield snugly while relieving pressure.
2-pack reusable face shields for kids and adults are both priced at $11.95.
Thermometers
Keep a non-contact thermometer handy at home to keep you and your loved ones' health in check. This non-contact Infrared Thermometer is designed for everyday use and can also be used to measure room temperature or liquids. It only takes less than one second to read body temperature at a safe distance of five to 15 centimeters.
N95 Medical Supplies provides a non-contact Infrared Thermometer for $29.99.
Kids PPE
There are relatively few cases of COVID-19 reported among children, but younger age groups are at risk of contracting a virus all the same. Complete your children's PPE needs with a blue or pink full-coverage face shield and a pink or white 3-ply surgical style face mask.
The 2-pack face shield for kids is priced at $11.95 while the 30-pack surgical mask may be purchased for $14.99.
N95 Medical Supplies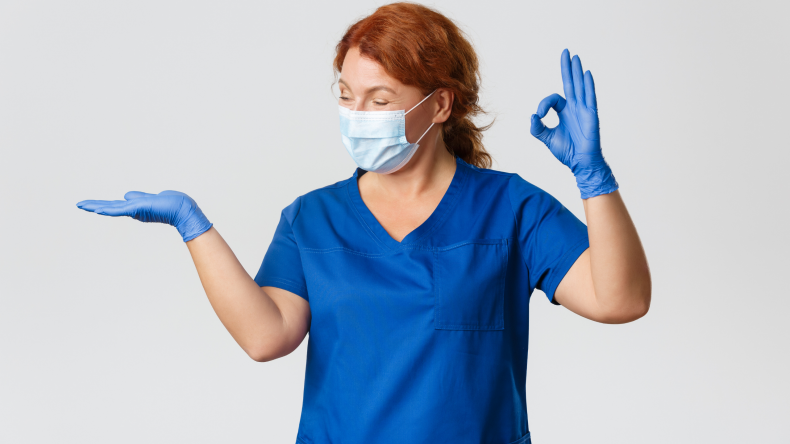 Whether it's for your own personal use, for your children, or for your company, rest assured that N95 Medical Supplies is your ultimate one-stop-shop for all your COVID-19 PPE necessities – from face mask types to handy thermometers. Place all orders prior to 4 PM EST for same-day shipping and delivery.
For questions, head over to the N95 Medical Supplies website. A customer representative will get in touch with you via live chat support.