Sponsored Article
From Ballers to Brawlers: 3 NBA Fights That Made the History Books
Today, we look back on three NBA brawls that grabbed the basketball world's attention.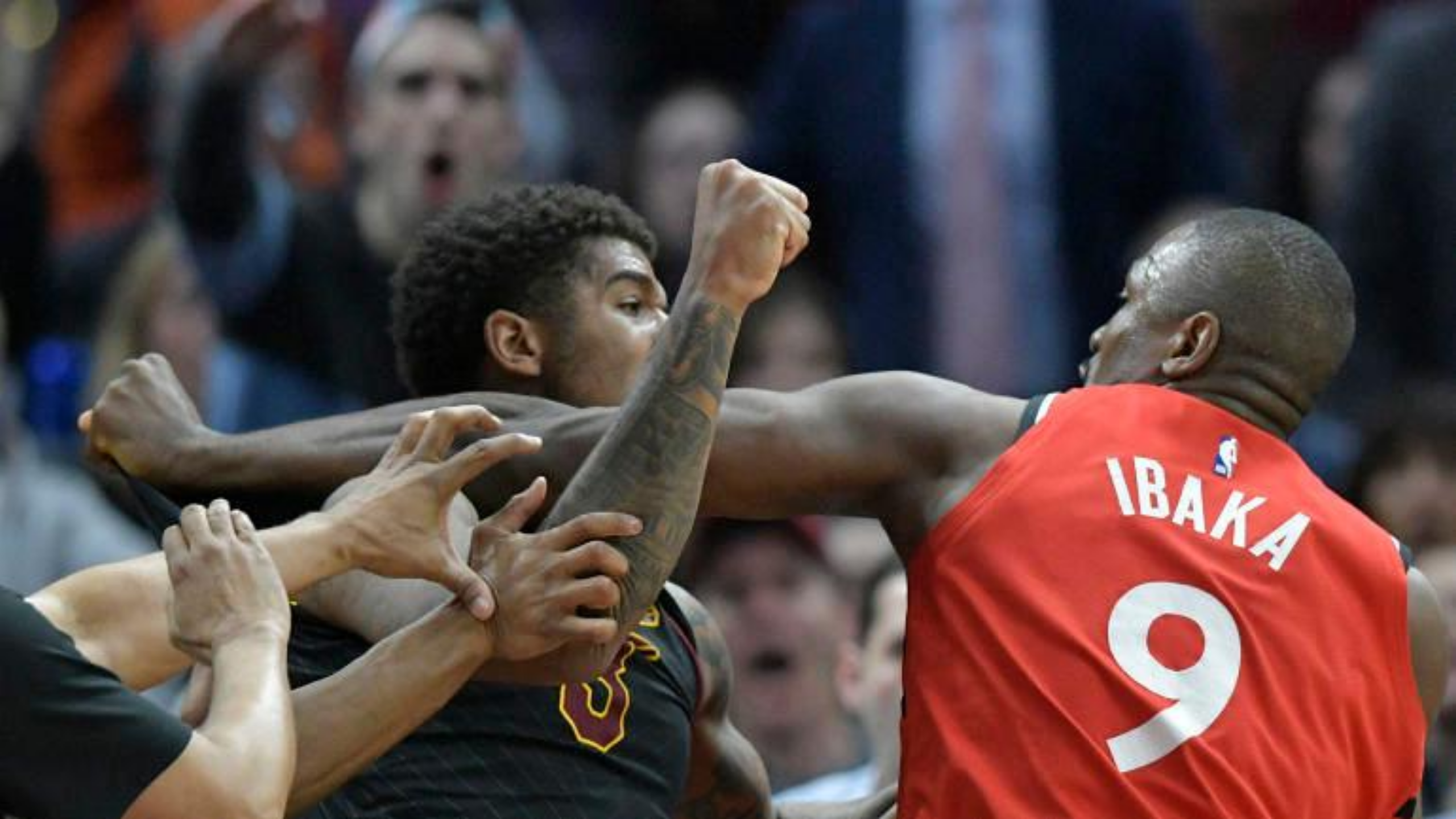 It's always a spectacle whenever a brawl breaks out in the middle of an NBA game. Referees' whistles blow simultaneously. Crowds of people rush to where the commotion is. Commentators go wild.
It's an event in itself, and it can definitely bring the eyeballs in and the TV ratings up.
Now, highlighting these incidents isn't meant to glorify unsportsmanlike behavior. But these will go down in history as some of the most infamous moments in NBA history. And in a sport as physical as basketball, these dust-ups are an occupational hazard.
So, let's get into it, shall we? Here are three hardwood fights that caught the world's attention.
Michael Jordan vs. Reggie Miller
Most people would see this more as a quarrel than a brawl. But hey, it's Michael Jordan. The greatest to ever to do it, both in basketball and mind games.
Unfortunately for him, he crossed paths with a fellow gamesman in Reggie Miller.
It happened during a regular-season game in February 1992. The stakes weren't as high, but as you'd expect from fierce competitors, the intensity was at a fever pitch.
As point guard Pooh Richardson sank a layup off a fastbreak, Jordan and Miller began their sideshow in front of the Pacers bench. The two engaged in a tie-up, as MJ appeared to try and gouge out one of Miller's eyes. Teammates intervened and only then were punches thrown.
Taking a look at the replay, you'll see it was Miller who began the shoving match. But knowing how these two elite players are, there's definitely a hidden backstory there.
Both men have long retired and gained a mutual respect for each other. But this is just one of those classic moments when competitive sparks burst into flames.
Bill Laimbeer vs. Charles Barkley
If you're an NBA fan of the 1980s, you're well-acquainted with the playing style of Detroit Pistons' big man Bill Laimbeer.
Laimbeer and the rest of the "Bad Boys" became notorious for their physicality, and in-game scuffles were almost a given. All of that was in full display during this April 1990 matchup between the Pistons and Charles Barkley's Philadelphia 76ers.
Much like all of the Bad Boys' opponents, Barkley wasn't a big fan of Laimbeer, and the feelings were mutual. Both men weren't shy about letting their feelings known. But it was Laimbeer's run-in with Sixers forward Rick Mahorn that became the tipping point.
As Laimbeer and Mahorn engaged in a schoolyard shoving match, in comes Barkley to the rescue with a straight left cross. Laimbeer didn't appreciate it one bit and charged at Barkley like a bull seeing red.
Laimbeer clinched up with Barkley and threw a hard uppercut before all hell broke loose. Jerseys were pulled, and fans got involved in a bench-clearing brawl that made the evening news. And according to reports, an irate Barkley even broke a toilet in the locker room after the melee was over.
Broadcasters called it an "embarrassing moment," and rightly so. But if you're a fight fan with an eye for great technique, it's difficult not to marvel at Laimbeer's dirty boxing skills.
Alonzo Mourning vs. Larry Johnson
This encounter made the top of this list, mainly for comedic value. Sometimes, an NBA brawl can bring out some hearty laughs, especially when two powerhouse players are involved.
It all went down during the 1998 Eastern Conference playoffs between the New York Knicks and Miami Heat. Big men Alonzo Mourning and Larry Johnson were former Charlotte Hornets teammates, but that amicable relationship seems to be long gone at this point.
The Knicks had the five-point lead with three seconds left in the game. But for some reason, Mourning and Johnson were both in dangerous levels of intensity. It was just a matter of seconds before it all blew over.
And as soon as it did, fists began flying. Fortunately for both men, none of their punches connected, which made the entire situation look a bit cartoonish. Another highlight of this brawl was Knicks coach Jeff Van Gundy doing a ten-meter dash to the court to try and stop the madness.
But as he learned the hard way, there's nothing his 5'9", 165-pound frame could do to stop two NBA brutes from trying to take each other's heads off.
Here's a Limited Edition Alonzo Mourning Jersey From the NBA Store
Save for this forgettable event, Alonzo Mourning had a stellar career with the Miami Heat. If you're one of those who bore witness and admired his work, you may want to check out this limited edition jersey at the NBA Store.
This Hardwood Classics section alone would give you the best case of option paralysis. But go ahead and check it out for yourself.