Sponsored Article
New MeUndies x 'The Office' Collab Delivers Softer-Than-Soft, Cheeky Comfort (That's What She Said!)
The limited-edition That's What She Said collection by MeUndies gives fans of the iconic show ultra-comfy Michael Scott-approved basics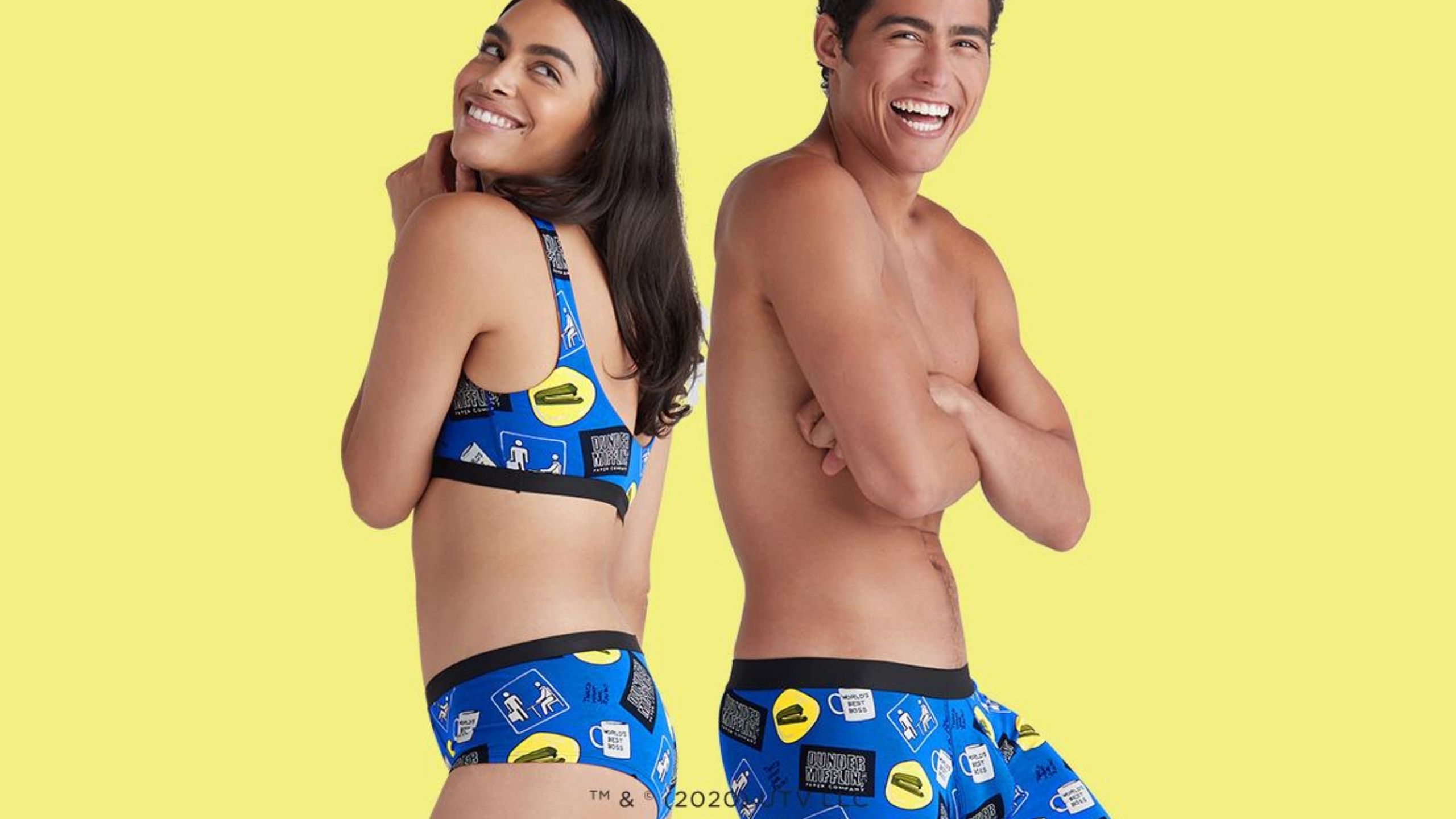 Do you even remember a world without "The Office" memes?
Despite its final episode airing seven years ago, the lovably absurd "The Office" remains firmly entrenched in pop culture with loyal fans, quarantine reunions, and timeless jokes. And with everyone in their sweats glued to their sofas binge-watching (or re-watching) classic sitcoms all day, there may be no better time than now for underwear, loungewear, and other basics inspired by the hilarity of Michael, Dwight, Jim, and Pam.
Fact: MeUndies appears to miss the gang of Dunder Mifflin as much as you do. The underwear company launched a new collection dubbed "That's What She Said"—a callback to Michael Scott's famous catchphrase in the show. With Undies, Bralettes, loungewear, Socks, Onesies, and even BuddyBands™ for your fur buddy, you can pay tribute to the sitcom from head to toe.
Everything in the MeUndies range is created to deliver pure comfort all day long, made from special MicroModal fabric that's blissfully soft, breathable, and impossibly light on the skin. Plus the fibers are all-natural, biodegradable, and sustainable with low-impact dyes.
With the aim of encouraging self-expression, MeUndies blends comfort and creativity to create the softest basics around in a variety of colorful, quirky designs. It's the perfect choice for all-day wear, whether you're in the mood to make a statement with bold prints or you want to take it easy in more subtle designs.
From buttery soft boxers and briefs to ultra-light bralettes, there are countless styles for everyone that you'll love nearly as much as Bears, Beets, Battlestar Galactica. And if you're not a fan of "The Office," there are endless plain, bold, and adventurous options ripe for picking—although it's never too late to watch the nine-season hit on Netflix.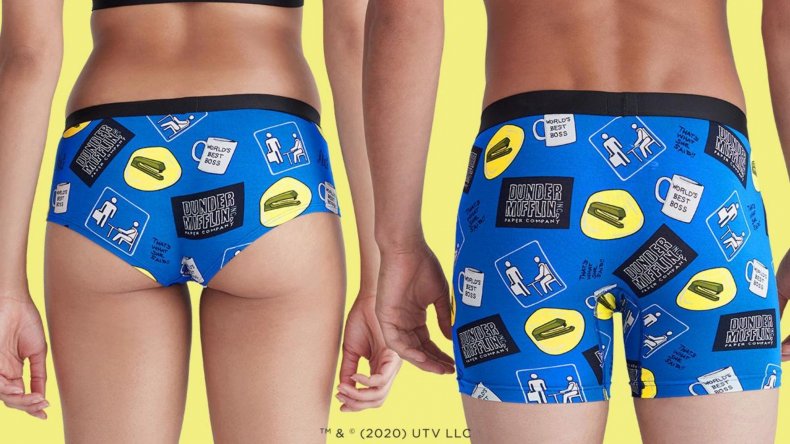 T-Back Bralette
There are a few options for bralettes in MeUndies, all of them soft, comfortable, and lightweight. The T-Back Bralette is one of the fan-favorites with a flattering silhouette and an adjustable back strap that you can tighten or loosen to get your preferred level of support. With wireless construction and the brand's softer-than-soft MicroModal fabric, this is one bra that you won't want to take off at the end of the day.
Women's Cheeky Brief
Made with the brand's signature MicroModal fabric, the MeUndies Cheeky Brief ensures that not only will you enjoy one of the most comfortable undergarments you'll ever own, but you'll also look fantastic. It has a soft, flexible waistband that doesn't dig into the hip so it never feels irritating on the body. This pair is designed to highlight butts of all shapes and sizes, staying in place no matter how much your body is moving around.
Men's Boxer Brief With Fly
Say goodbye to wedgies with MeUndies' Boxer Brief with Fly. The original Boxer Brief is one of the classic bestsellers of MeUndies and this one takes it a step further with a fly that goes in the same direction as your pant fly to ensure easy access. A contour pouch provides space and support for all figures so the pair is cozy and comfortable no matter who wears them.
Crew Sock
Make a memorable statement to all "The Office" fans with a pair of bright and bold crew socks. The snug-fitting socks are made from the brand's signature Supima cotton fabric that's proven long-lasting and pill-resistant. Seamless, supportive, and stretchy, these socks are a must-have in your sock drawer.
Unisex Onesie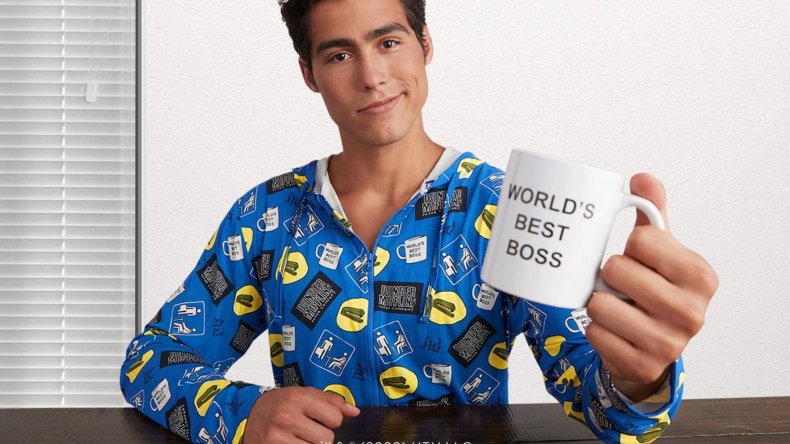 Finally, the Unisex Onesie is a cozy essential for couch potatoes all over the world! It's delightfully soft and lightweight, making wearers feel tucked inside a cozy cloud once they've zipped it on. If you're spending hours parked in front of the television or perhaps working at home in grubby sweats, it may be time to elevate your loungewear with this impossibly heavenly onesie.