Sponsored Article
NIIN Nicotine Pouches Are Upping the Game for Tobacco-Free Alternatives
Enjoy the Calming Effects of Nicotine Without the Health Risks of Tobacco Smoke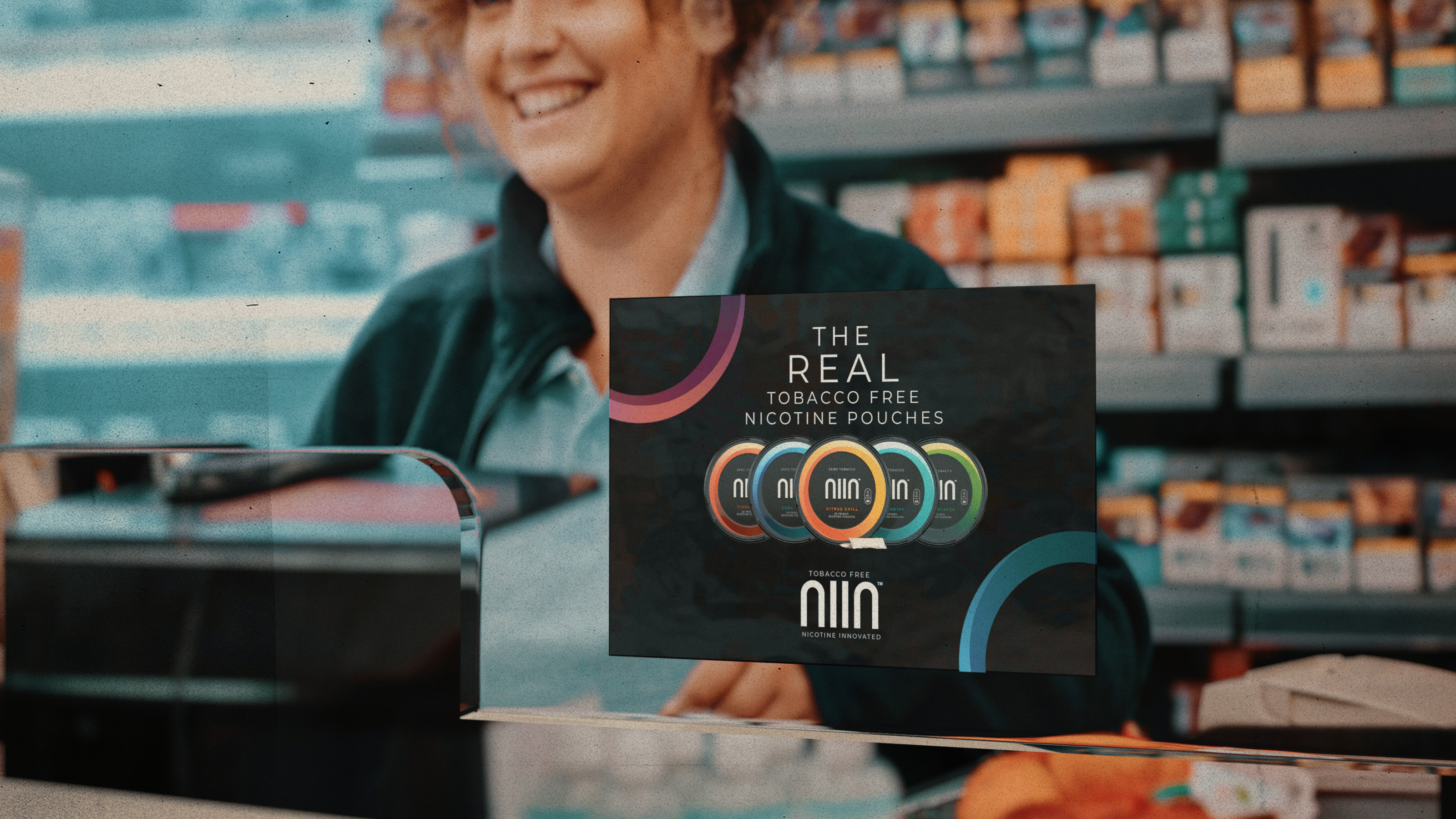 It's important to consult your doctors with any medical concerns, and before making any changes or adding supplements to your health plan.
If you've been trying to quit smoking for a while, you know first-hand how hard it can be, and how important small changes can be.
People have different reasons for using tobacco, but many claim to use it for stress relief. Smoking is thought to provide a relaxing sensation to the smoker, which may be explained by nicotine's calming effects. For some users, this also includes sensations of pleasure and satisfaction. According to Harvard Health Publishing, nicotine is a stimulant that affects the body's limbic system—the part of the brain that houses the pleasure and reward center. The process triggers the body to release dopamine, a natural "feel good" chemical that is important for pleasure and satisfaction.
NIIN Nicotine Pouches, a cutting-edge synthetic nicotine pouch brand, provides the opportunity to enjoy the calming effects of nicotine smoke-free, hands-free and perhaps most importantly, free of real tobacco.
What Are NIIN Nicotine Pouches?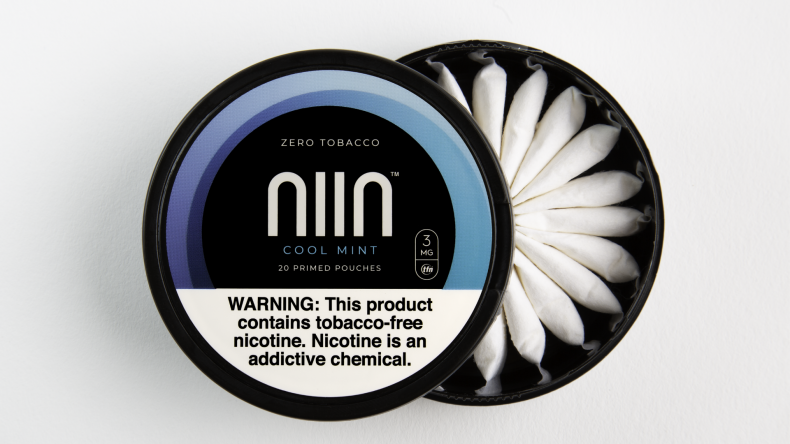 A nicotine pouch is a small bag that allows users to experience the impact of nicotine unobtrusively. NIIN, which stands for "Nicotine Innovated," offers tobacco-free nicotine wrapped in a soft, micro-perforated paper that allows the even release and oral absorption of nicotine. It is a hands-free, orally consumed product that contains tobacco-free nicotine.
Unlike a traditional cigarette or tobacco, NIIN Nicotine Pouches can be used practically anywhere. A single pouch is placed between the gum and the inner lip. It stays there for 10 to 30 minutes, depending on the user's preference, but the whole experience is designed to be a convenient and easy alternative to stimulate the body's response to nicotine without ever having to smoke a cigarette. It could be used at the office, while battling traffic in the morning or even on a plane.
Why Tobacco-Free?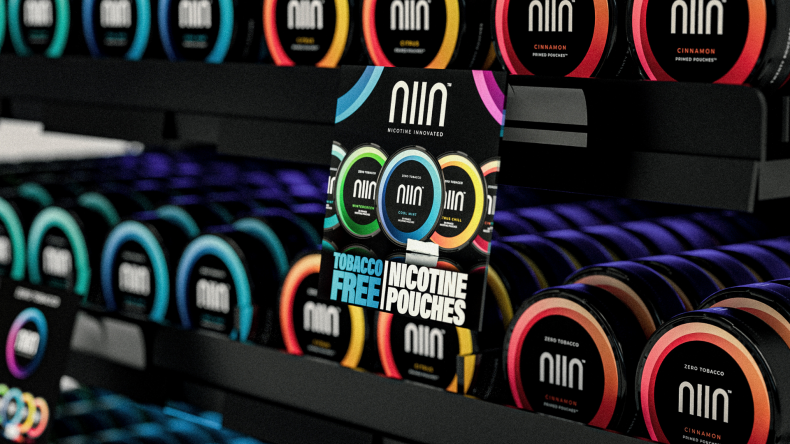 Consumers are aware of the many downsides of smoking, including inhaling tobacco smoke and secondhand smoke. According to the FDA, cigarettes are responsible for the vast majority of all tobacco-related diseases and death in the United States. Smoking tobacco causes approximately 20 percent of all cancers and about 30 percent of all cancer deaths in the U.S., according to the American Cancer Society.
Additionally, tobacco smoke can trigger an asthma attack or make an attack worse, according to the CDC. Many are turning to tobacco-free alternatives that still provide the effects of nicotine.
Synthetic Nicotine Versus Traditional Nicotine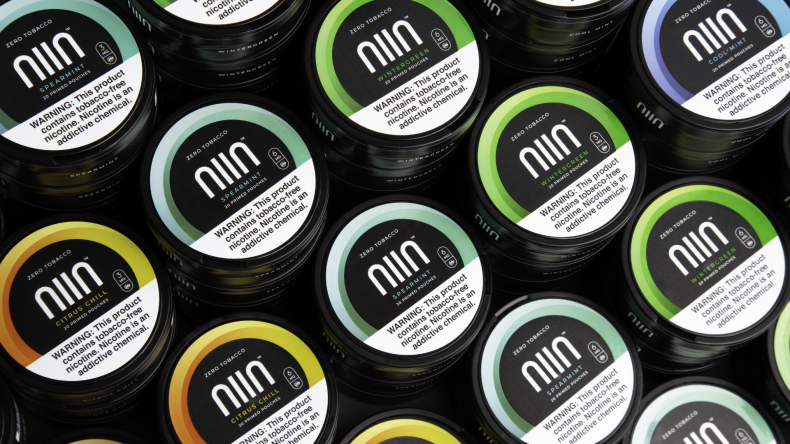 In the past, it wasn't possible to enjoy nicotine without tobacco. Nicotine itself is derived from the tobacco plant. This meant that smokers ran developing health risks from tobacco. However, NIIN claims it has found a way to remove any tobacco-specific nitrosamines (TSNAs) in its pouches, which are thought to be the causes of cancer in tobacco products. NIIN, in its mission to provide nicotine satisfaction without tobacco-derived nicotine consumption, uses synthetic tobacco-free nicotine.
NIIN Primed Pouches differentiates itself from other nicotine pouches through its Tobacco-Free Nicotine (TFN). TFN synthetic nicotine makes tobacco-free nicotine consumption possible because it is not derived from the tobacco leaf, stem, and other parts. Instead, NIIN's synthetic nicotine is synthesized completely within a certified laboratory. It is specifically designed not to contain any tobacco-specific nitrosamines (TSNAs).
When using a NIIN tobacco-free nicotine pouch, all a person is absorbing are the following ingredients:
· Non-tobacco nicotine (TFN synthetic nicotine)
· Cellulose
· Salt
· Sodium
· Bicarbonate Glycol
· Vegetable Glycerin
· Potassium Sorbate
· Acesulfame Potassium
· Sucralose
NIIN uses TFN synthetic nicotine to offer higher nicotine satisfaction while allowing the user to prevent the risk of tobacco-derived nicotine. It is tasteless and odorless, but users can choose from five flavors—cinnamon, citrus chill, spearmint, cool mint and wintergreen—which are all available here. Each pouch is approximately 33 millimeters in size and is moist-portioned, which allows for an almost instant nicotine release.
Having access to pure nicotine satisfaction with zero tobacco has never been this easy.
There are better ways to enjoy nicotine without tobacco. Choose from five different flavors of NIIN Zero Tobacco Nicotine Pouches here.