Sponsored Article
NuWave Nutri-Pot: A Wholesome Meal With the Touch of a Button
How to Eat Healthy When You Don't Have a Lot of Time to Cook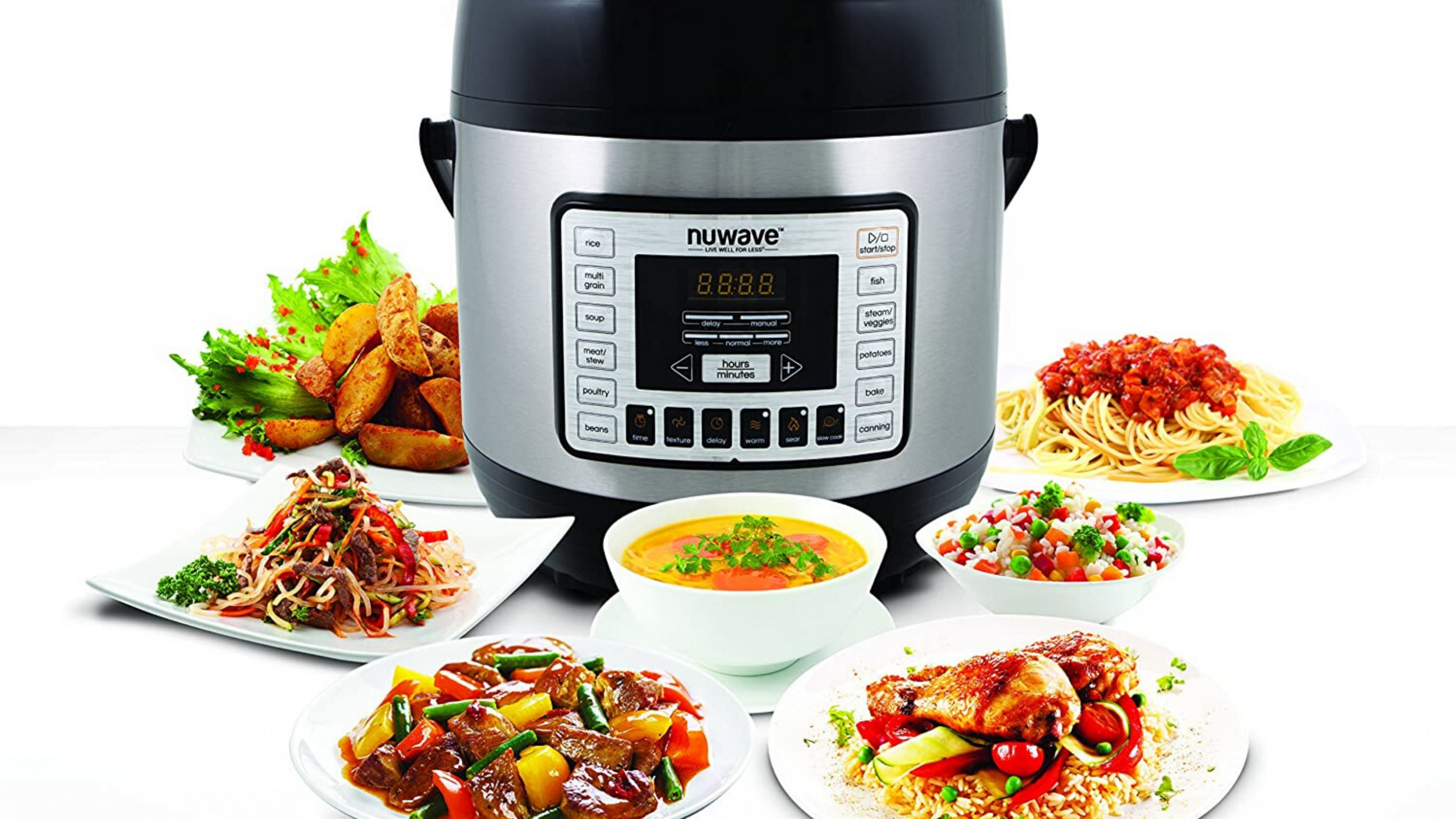 From health-conscious college students and busy young professionals to multi-tasking moms, everyone is constantly looking for ways to make their daily meals healthier, faster, and more delicious. Making a wholesome meal from conventional methods like the stovetop or an oven usually takes up lots of time and energy—two things we simply cannot afford to waste nowadays with our fast-paced lives. If you want a fresh and hot homemade meal for the day, most of the time it comes down to spending the best part of the early hours of the day doing nothing but prepping and cooking.
Thankfully, some tricks and tools can turn your daily cooking time from a dreary chore to a joyful task that you will look forward to every day. One such tool is the coveted NuWave Nutri-Pot Digital Pressure Cooker, which will significantly cut down your cooking time and make your meals much more flavorful and healthy, all with the simple touch of a button.
NuWave Nutri-Pot uses an advanced cooking technology combined with a sleek and user-friendly design to cook up to 3 times faster than conventional cooking methods. This is particularly beneficial for healthy eaters who always strive to have the best value, delicious, and nutritious meals for themselves and their loved ones.
Tips on How to Eat Healthy When You Don't Have a Lot of Time to Cook
With the right planning and right tools, you do not need to spend hours cooking a wholesome meal. Here are some tips to make your cooking time shorter while keeping your food healthier.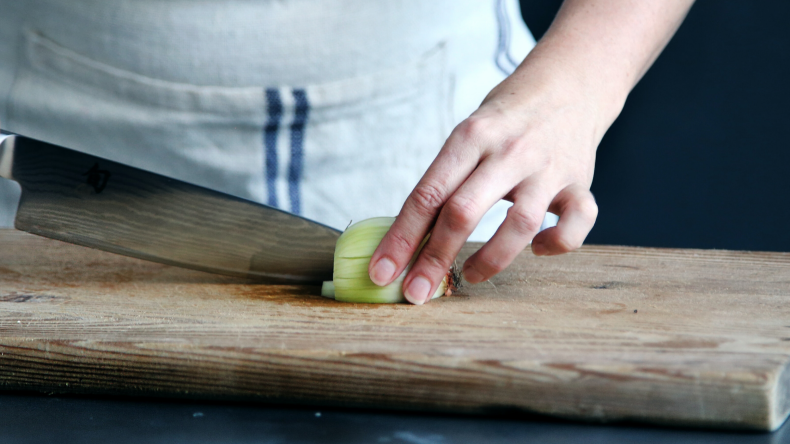 Prep. Prep. Prep.
Even with conventional cooking methods, prepping food is often what takes up the most time when cooking. Try to wash, cut, portion, and store your food in the fridge than putting them in while still in the grocery bags. If it's not possible, on the day you cook in the morning, measure, cut, and prep all your ingredients the night before.
Smaller Pieces = Faster Cooking
Go for a smaller and finer cut of food to reduce time when cooking. Small pieces of cook faster since they can absorb heat fast and more evenly throughout. If you like big chunks of food and still would like to cook faster, a good pressure cooker is your best bet!
Use a Pressure Cooker
Pressure cookers work by raising the temperature of the boiling water, therefore significantly speeding up the time it takes to boil, braise or cook your food. Especially when it comes to food that takes long to cook such as whole grains, beans, stews and tough cuts of meat, using a pressure cooker as NuWave Nutri-Pot can significantly cut down your cooking time.
Why Do You Need a NuWave Nutri-Pot Digital Pressure Cooker?
NuWave Nutri-Pot is not your average pressure cooker. It is a combination of advanced cooking methods, all put together in a one sleek digital pressure cooker that saves time and makes your food a lot more delicious. Apart from saving you tons of time every day, here are some of the other reasons you need this handy kitchen equipment in your home.
Eco-Friendly Cooking
Due to the short time, it takes to cook using NuWave Nutri-Pot, you save energy, money, and also help the environment.
Healthier Meals
Conventional cooking methods such as baking, frying, or boiling food often destroy many nutrients in your food, especially due to the long time it takes to cook. When cooked under high pressure during a short amount of time, you can retain more nutrients in your food, especially vitamins and minerals.
Tender, Juicy, and Flavorful Food
The high steam pressure in NuWave Nutri-Pot can quickly and easily breakdown the tissues in tough cuts of meat and hard vegetables. Therefore, you do not have to cook them for a long time to make them tender and juicy. Due to the steam that is trapped inside with your food, the herbs and spices you add will be perfectly infused in the food making them more flavorful as well.
Cooking Presets
Not a good cook? Not to worry! NuWave Nutri-Pot comes with 11 Touch & Go preset cooking functions. This way, as long as you can put your food and ingredients into your Nutri-Pot and push a button, you can make lovely wholesome meals with zero cooking experience.
Bonus: Here's a quick and wholesome NuWave Nutri-Pot Recipe that will make for an amazing lunch!
NuWave Nutri-Pot Spicy Chicken and Rice
Ingredients:
5-8 pieces of your favorite cut of chicken
1 cup of rice
1 diced tomato
2 cups of chicken stock
1 jar of salsa
1 can of green chilies
1 tablespoon of chili powder
3 chopped cloves of garlic
Salt and pepper to taste
Olive oil
How to:
Set up your NuWave Nutri-Pot at the "sear" setting for 10 minutes
Add oil and brown your chicken well on all sides
Transfer chicken to a separate dish.
Add all other ingredients to the Nutri-Pot, mix well, and let it cook for a minute.
Add browned chicken on top of rice and close the lid.
Set the Nutri-Pot to the "Poultry" setting for 30 minutes.
When done, the cooker will automatically go to the "warm" option.
Enjoy!