Sponsored Article
Obsessed With Taylor Swift's Folklore-Era Fashion? Here Are 3 Essential Pieces to Achieve Her New Soft Cottagecore Aesthetic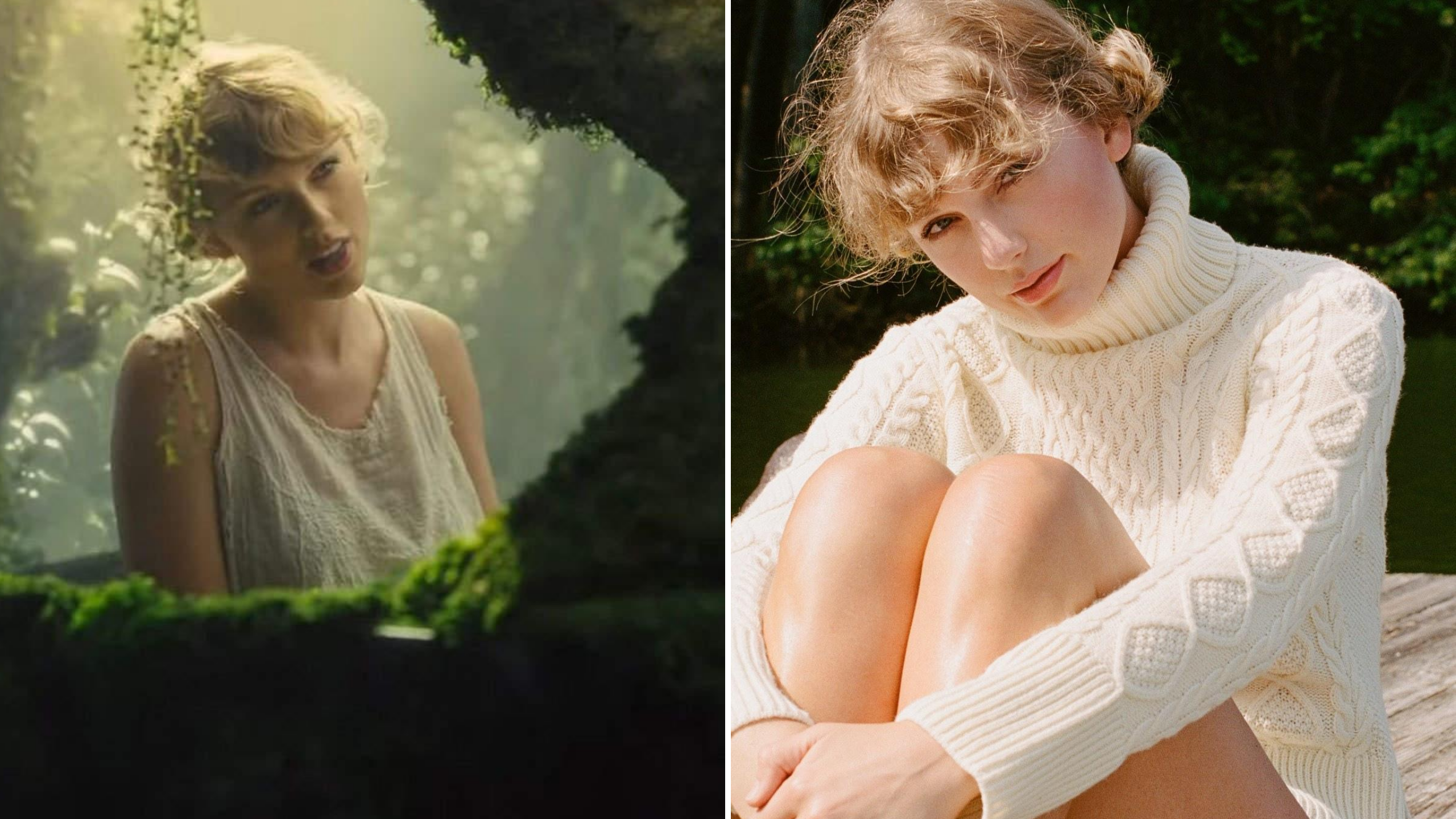 Just when we were about to give up on 2020 completely, Taylor Swift came to the rescue with an entire album of gentle and comforting tunes to soothe distressed hearts. Apart from her usual profound lyrics and delightfully mystical music, it is the soft cottage-core aesthetic of her styling and fashion in this album and its promotions that made the entire wistful musical experience complete.
Tay Tay is well-known for the different fashion trends she introduces with each album. Who can forget her "country girl" curly hair and cowboy boots, which slowly evolved into frilly dresses and sparkly skirts during the "Speak Now" days, then taking a dramatic turn with signature red lips and high heels during the "Red" era? Her "1989" and "Reputation" days had us bulk-buying high-waisted shorts and dark leather numbers with snake jewelry. Then, she brought us into a world of bright pastel colors with "Lover", and made us attempt to tie-dye our old t-shirts with pastel pinks and blues.
With the whole new alternative indie-folk vibes of "Folklore," Taylor's soft ethereal fashion and styling have elevated the album's melancholic tunes to a whole new level. Her official album artwork and the music video for "Cardigan" have her wearing oversized lace dresses, black and white cardigans, and flannel-lined denim jackets with her hair in braided buns—which brings us to this "cottagecore" fashion era. You can discover stunning pieces of cottagecore inspired fashion here at Shein. (Their Summer Sale is now on!)
Cottagecore is a nostalgia-ridden fashion aesthetic that romanticizes living life in a cabin in the middle of a forest, away from the world. It is about escaping the noisy modern life to return to a simpler time. It includes crafty and ethereal outfits, with soft colors and florals that give priority to comfort and joy.
Here are some essential pieces to add more Taylor Swift/cottagecore vibes to your wardrobe, as you hit repeat on "Folklore"!
Floral Dresses
Nature-inspired prints are at the very heart of cottagecore fashion. Floral prints are a classic that just never goes out of style. They add a feminine touch and bring the joy of summer and spring to any outfit with ease. Floral prints also have a nostalgic vibe to it since it has been around in women's fashion for ages, making us think about the rural country living which is a huge part of cottagecore aesthetic.
Cotton Rompers in Earthy Tones
Going back to nature is at the core of cottagecore aesthetic, idealizing the elements of pastoral life like growing plants and raising animals. It is an active lifestyle, so it only makes sense to wear clothes that you can easily move around in. Rompers are sensible and practical to wear while working in your garden, and they look great in any body type. Go for soft browns and fawn colors to further heighten the cottagecore effect.
Summer and Spring Inspired Jewelry
Accessories are the perfect way to add more color and texture to your cottagecore wardrobe. It is important to keep things simple, charming, and nature-inspired when you select your jewelry. If you have a creative mind and crafty hands, go ahead and make your own jewelry. It is a great way to add a more personal touch to your outfits and keep things charmingly old fashioned.
Knitted Cardigans
A winter evening, a softly crackling fireplace, a cottage in the middle of nowhere, and an oversized knitted cardigan is peak Folklore/cottagecore vibe! While it may not be ideal during the summer, a knitted cardigan is a classic for the upcoming fall and winter months. With the right color and texture, you can layer them with just about any outfit. Taylor wears a stylish knitted cardigan in her music video for "Cardigan" (duh!). Several envy-inducing Instagram posts by her close friends show that she has sent cozy cardigans to them as a "virtual hug".
Folklore is perhaps the most introspective album that Taylor has ever created. It is raw, genuine, and real. This extends to her fashion and styling as well, keeping things simple and natural, with barely made-up looks. Ultimately, cottagecore living and fashion are all about expressing yourself in your simplest and most genuine state of being.
Now is the time to wear your coziest cardigan, make a cup of hot chocolate, and enjoy Folklore for yet another time!