Sponsored Article
Order 'Bridgerton' Books Online Before Season 2 on Netflix!
Beat Lady Whistledown to the punch and order the entire Bridgerton Book Series Online!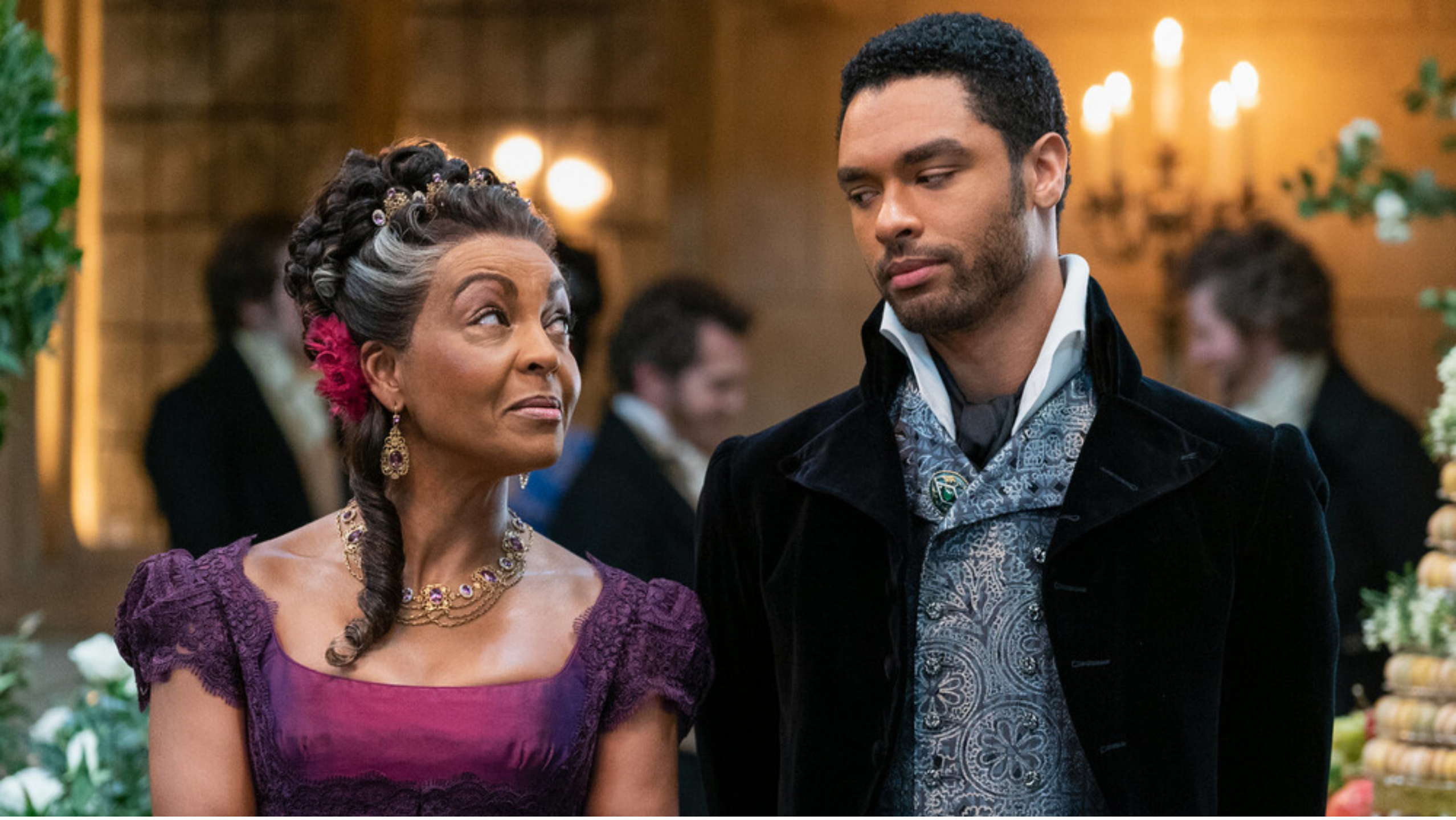 Despite the various lockdowns we've had to endure due to Covid-19, Netflix's timely release of Shondaland's Bridgerton has made staying at home less dreadful. The worldwide sensation has become the most-watched Netflix original series, with a whopping viewership of 82 million subscribers in the first month of its release.
While the series was already renewed for a season 2, it will take an estimated year before it will hit Netflix screens. In case you cannot wait that long: Bridgerton is based on an eight-part book series by author Julia Quinn. Barnes & Noble currently offers all of the books for sale online, giving you your regency era fix while waiting for the Netflix series to continue!
Long Live Lady Whistledown
It seems innate for most of us to long for the kind of passionate romance portrayed on the show. And while longing for Bridgerton's Season 2 to come out, you can get your hands on the entire book series! Copies are currently selling out like hotcakes, so you better order these quickly before stocks run out! Read on to find out about each of the eight books.
1. The Duke and I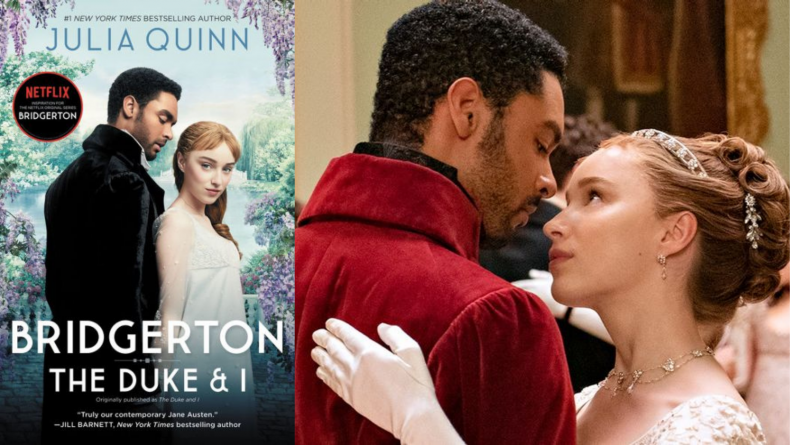 Price: $7.99 for a Nook Book, $14.99 for Paperback, $21.99 for a Large Print
Although you may already know what occurs in the first book, reading the original story is always different than watching its screen adaptation. Some details may have been left out or modified to be visually appealing, so why not find out for yourself which ones those are?
Get a copy of The Duke and I here.
2. The Viscount Who Loved Me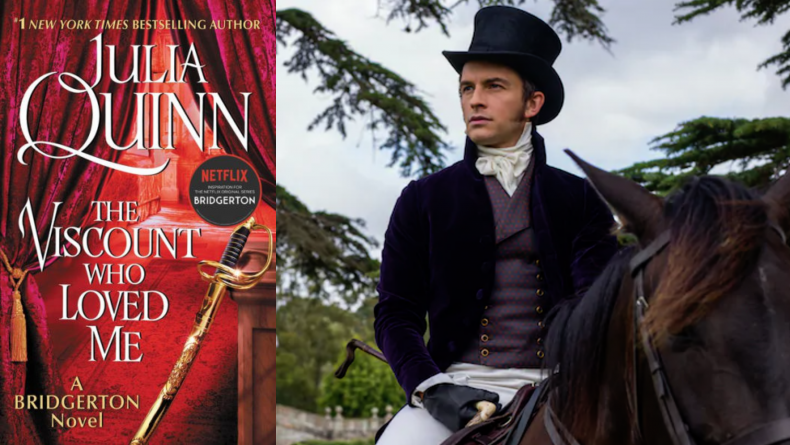 Price: $7.99 for a Nook Book, $8.99 for Paperback
(Spoiler alert!) If you've finished book number one, you'll know that Daphne and Simon get their happily ever after. With this, it's time to focus on the love stories of the other Bridgertons. The second book focuses on Daphne's older brother (and Simon's best friend), the brooding bachelor Anthony, who finally decides to give in to convention and find himself a wife. Lady Whistledown will be quite pleased with how scandalous his upcoming journey, as he finds himself in quite a pickle with his chosen one.
Get a copy of The Viscount Who Loved Me here.
3. An Offer from a Gentleman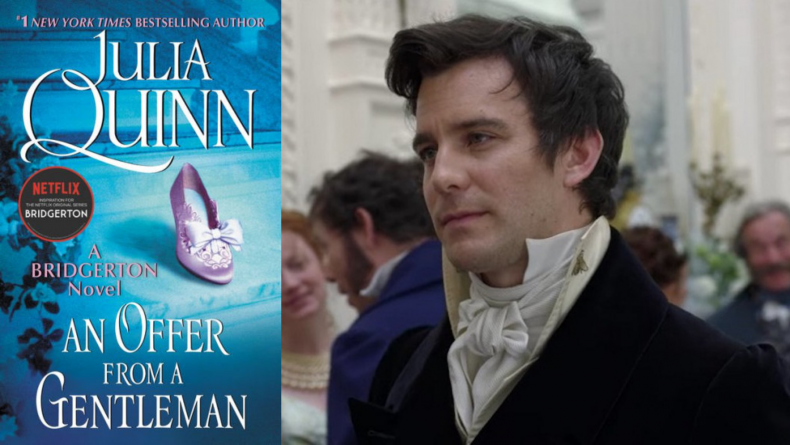 Price: $7.99 for a Nook Book, $8.99 for a Paperback
Julia Quinn's third book gives us the Cinderella story of our dreams with Benedict's quest for true love. While the struggle is indeed part of the story, the third Bridgerton on Lady Whistledown's radar finds himself torn between a fairytale and reality. Will he go against all odds to find his mystery lady at the ball or give in to his desires with that captivating housemaid?
Get a copy of An Offer from a Gentleman here.
4. Romancing Mister Bridgerton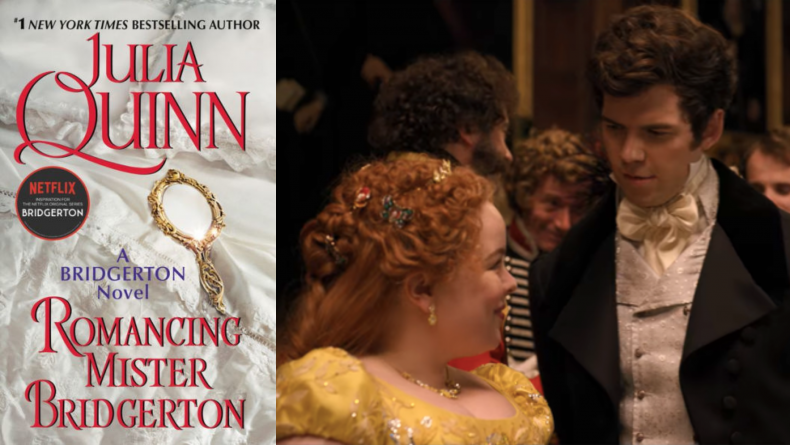 Price: $7.99 for a Nook Book, $8.99 for a Paperback
In season one, we all rooted for Penelope to finally make her move on Colin, and the series' fourth book FINALLY picks this story up again! Recently returned to London from an expedition, Colin is again faced with the Ton's prying eyes. It certainly doesn't help that his childhood best friend went from zero to a hundred in his eyes, suddenly becoming the muse of his dreams.
Get a copy of Romancing Mister Bridgerton here.
5. To Sir Phillip, with Love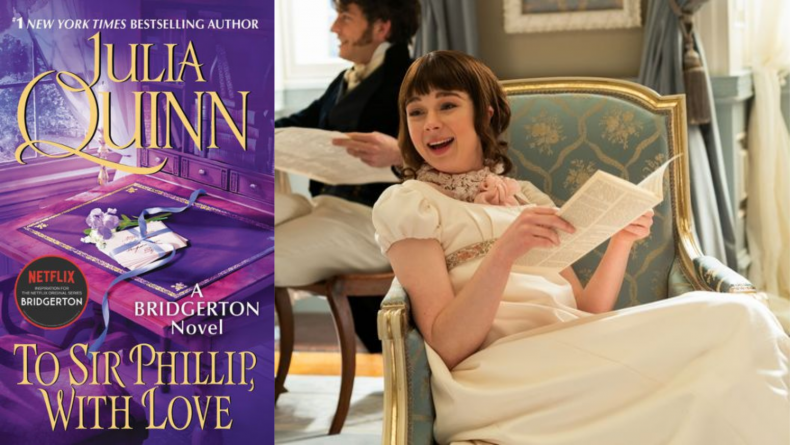 Price: $7.99 for a Nook Book, $8.99 for Paperback, $21.99 for a Large Print
Eloise quickly became the poster girl for strong, independent women in the first season, but the fifth book of the installment sheds light on her softer side. Obviously, the gentlemen in London are no match for her wits, but a certain Sir Phillip might actually be able to change her mind on marriage. The question now is: will she muster up the courage to open herself up to love, and will that be enough to sweep this extraordinary man off his feet?
Get a copy of To Sir Phillip, with Love here.
6. When He Was Wicked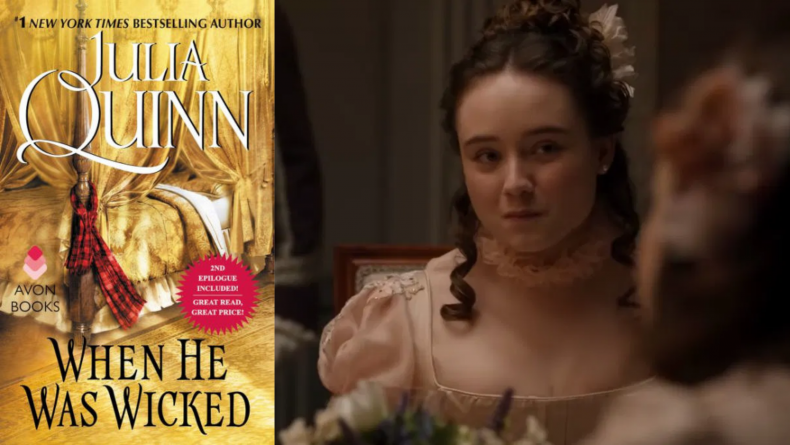 Price: $7.99 for a Nook Book, $8.99 for Paperback
If you were given a second chance at love, would you take it? The stars seem to align when Michael, a self-confessed rake, who suddenly gets his shot with Francesca Bridgerton. When he laid eyes on her the first time, she was unfortunately already accounted for. As he had already missed his chance once with Franchesca, will he grab the opportunity a second time around to 'fess up'? Or will he go back to his cunning ways and continue letting the ladies of the Ton chase him?
Get a copy of When He Was Wicked here.
7. It's in His Kiss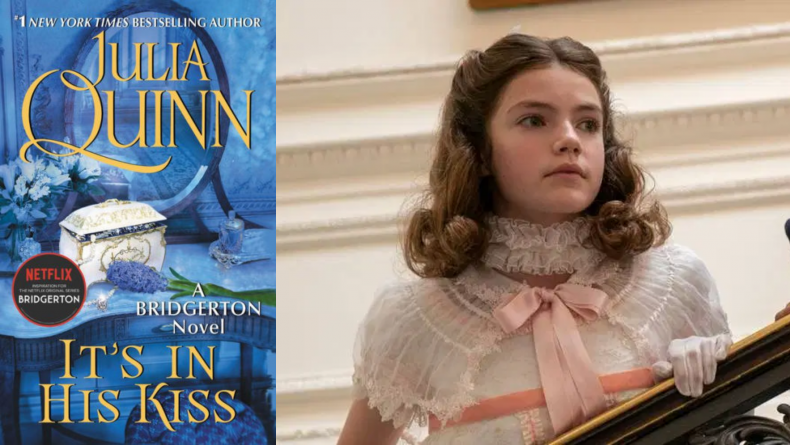 Price: $7.99 for a Nook Book, $8.99 for Paperback, $19.99 for a Large Print
It's now Bridgeton's baby girl Hyacinth's turn to be in the spotlight as the seventh novel takes her on an exciting adventure. Following her older sister Daphne's footsteps, she quickly captivates everyone with her charm and wit, including the problematic Gareth St. Clair. What starts as a mission to help the lad out interpreting a family journal begins to take an unexpected turn when the two develop something other than camaraderie.
Get a copy of It's in His Kiss here.
8. On the Way to the Wedding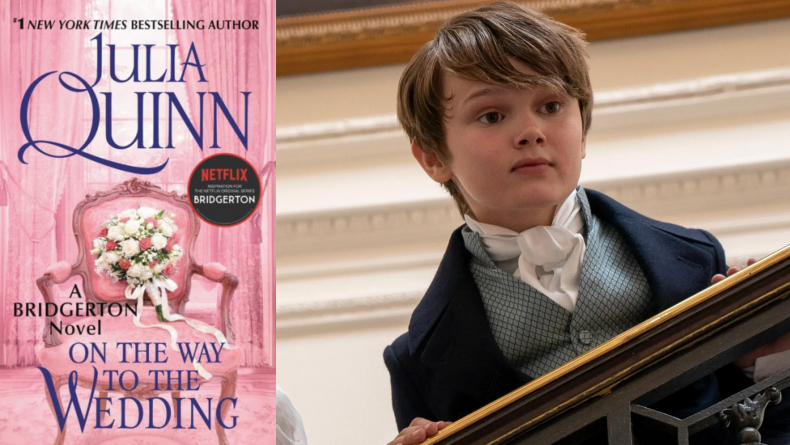 Price: $7.99 for a Nook Book, $8.99 for Paperback, $19.99 for a Large Print
The one thing we learned through Bridgerton is that everybody loves a scandal! Julia Quinn ends the book series with a bang by putting the youngest Bridgerton, Gregory, in a love triangle! He may be the last of the Bridgerton men to have his ducks in a row, but Lady Whistledown certainly won't let him out of her sight.
Get a copy of On the Way to the Wedding here.
The Bridgertons: Happily Ever After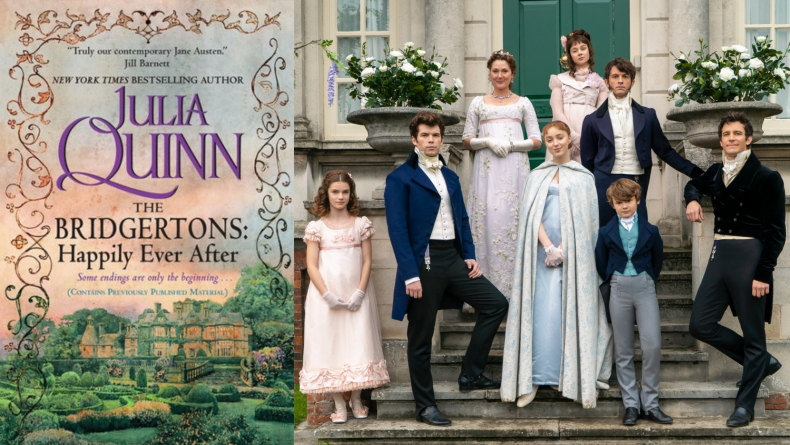 Price: $7.99 for a Nook Book, $14.99 for Paperback
Now that everyone's settled, it's time to look at how each one fares post drama. This collection of second epilogues from all eight novels will give you the closure you need from all the adventure of our new favorite family's lives. It also includes a Bridgerton novella, so don't forget to add this to your reading list!
Get a copy of The Bridgertons: Happily Ever After here.
While watching a series or movie on the big screen may be comfy, nothing compares to diving into a story's magic in its original written form. Let the Bridgerton series take your imagination to 19th-century regency era England and satisfy your appetite for romance until the wait for season 2 of Netflix' Bridgerton is over!
Don't wait in vain for the next Lady Whistledown exposé and order all the Bridgerton books online from Barnes & Noble on sale now!