Sponsored Article
Over 1,000 5-Star Reviews? Here's Why You Should Have a Redfora Emergency Kit
Is Your Household Prepared for an Emergency?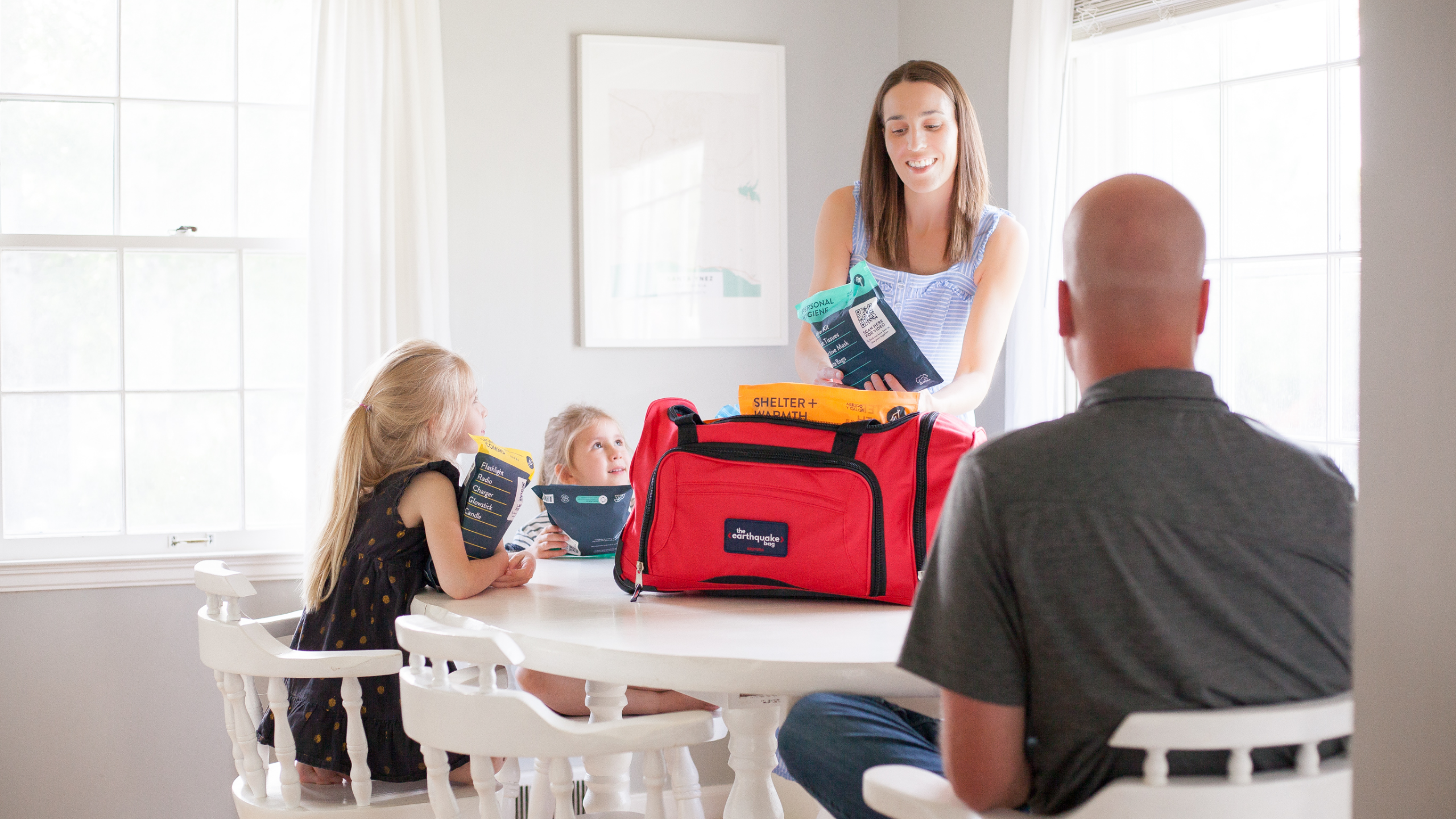 From wildfires to earthquakes, power outages to hurricanes, is your family prepared in case disaster strikes? If it seems like the U.S. is plagued by more severe natural disasters now than when you were growing up, that's because it is.
According to Adam B. Smith, a climate scientist with the National Centers for Environmental Information (NCEI), the number of natural and man-made disasters for which the damage costs exceeded $1 billion (referred to as billion-dollar disasters) has been trending upward: He explained that from 2016 to 2018, there was an average of 15 billion-dollar disasters per year, compared to just 6.2 on average from 1980 to 2018. He also notes that every state has been impacted by at least one billion-dollar disaster since 1980. So no matter where you live, you might want to be prepared.
You could spend your next day off scrambling around your local superstore, trying to find everything you need for an emergency first aid kit. Or you can order an expertly stocked and superiorly organized emergency kit from Redfora and have it delivered directly to your door.
What Makes Redfora Emergency Kits Unique?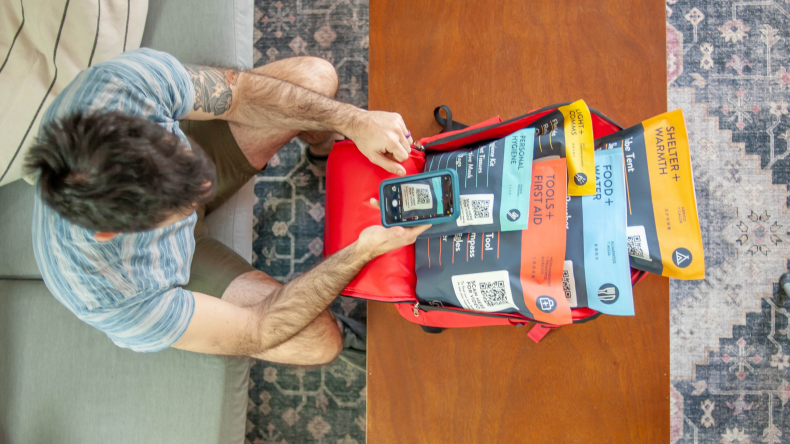 Maybe you already have a cabinet full of first aid supplies or an old first aid kit from when you last went camping. But can you confidently say that it has everything you need in case disaster strikes?
Redfora offers customizable emergency preparedness kits informed by experts from the Federal Emergency Management Agency (FEMA) and Ready.gov. Redfora went above and beyond the basics because they want you and your loved ones to be ready for anything. That's why they even include food and water in the kits, which many other emergency kits leave out, even though these are the two first recommended items on Ready.gov's disaster supplies kit list.
When building your personal Redfora Complete Emergency Kit, you can select how many people are in your household (one to six) and how many days you want supplies for (three or seven). Then, everything comes sleekly tucked into a red or blue backpack, or roller bag for larger families with more supplies.
All supplies are organized into clearly labeled and color-coded kits, making it easy to find precisely what you're looking for in less than a minute. In addition, they're resealable and water-resistant, so they'll stay ready from one emergency to the next. The supplies are divided into five categories: First Aid and Hygiene; Food and Water; Tools; Light and Communication; and Shelter and Warmth.
What supplies come in each pack? We'll break down exactly what you can expect from your Redfora emergency kit. The amount of each item might vary depending on how many days and how many individuals you select. That said, they've all been expertly calculated to accommodate your needs. For example, if you select one person for three days, you'll receive one hygiene pack. But if you select three people, you'll receive three hygiene packs.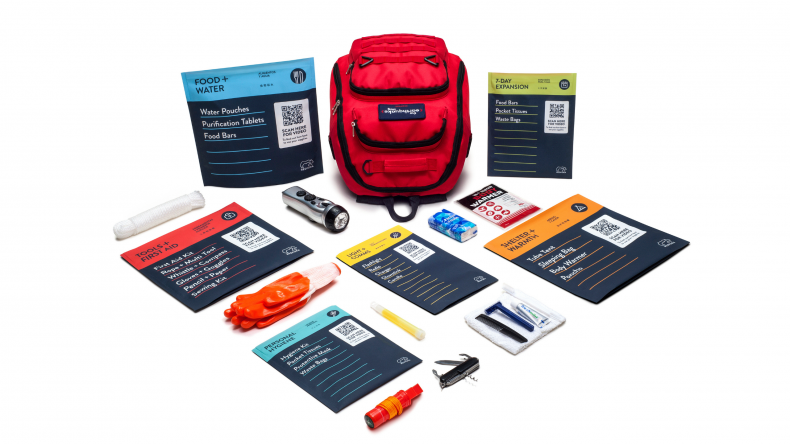 First Aid and Hygiene
First aid kit
Hygiene kit
Pocket tissue pack
Waste bag
Food and Water
Food bar (3,600 calories)
Water pouch (12)
Hydration bag with straw
Water purification tablet (10)
Tools
Pencil
Notepad
5-in-1 whistle
50-foot nylon rope
Multifunction tool
Safety goggles
Sewing kit
Work gloves
Disposable 3-ply masks (3)
Light and Communication
30+ hour candle
12-hour bright stick
Hand crank flashlight, radio, phone charger
Shelter and Warmth
Emergency poncho
Mylar sleeping bag
Tube tent
Hand and body warmer
If you're overwhelmed and confused just looking at that list, don't fret just yet. Each pack comes with a QR code you can use to access the Redfora Video Guide to Your Supplies library, which will walk you through how to use your new kit.
Click here to start building your customizable Redfora emergency kit starting at $125.
When you purchase your kit, you'll be automatically enrolled in the Redfora Refresh System, which will send you notifications before an item in your kit expires.
Additionally, with a purchase from Redfora, you could prepare your family while giving back to your community. A portion of every purchase is donated through their Ethos Relief initiative. To date, they've already given $156,444 to 15 different organizations for on-the-ground disaster relief. But Redfora isn't just donating their money; they're also giving their time. Their staff travels for at least one volunteer trip a year, and they're even inviting customers to join them. Click here to learn more.