Sponsored Article
Over 10,000 Clients Swear This Intermittent Fasting App Helped Them Lose Weight
There's No Big Secret, But This App Definitely Helps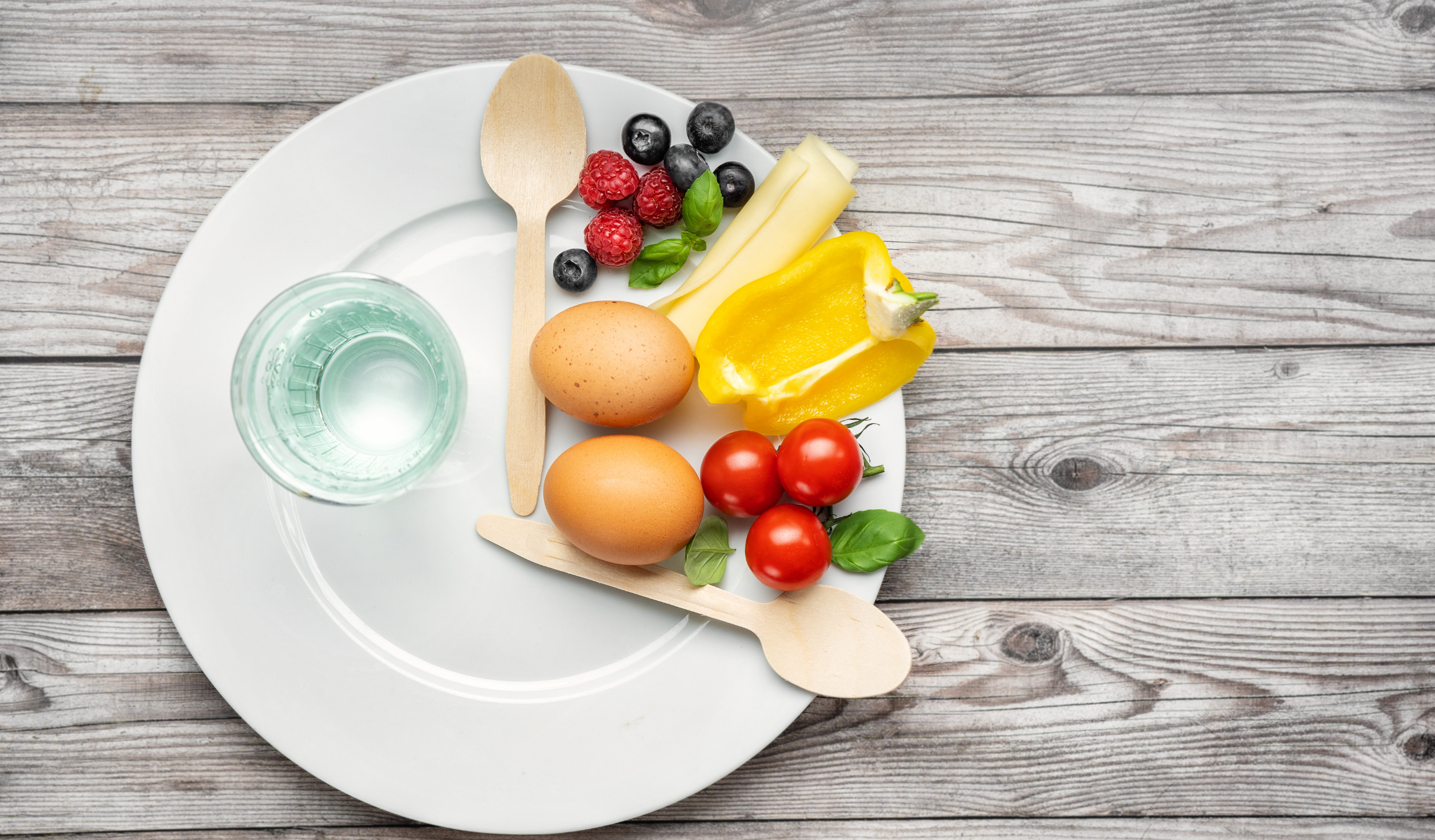 No Two Weightloss Journeys Are The Same
People who try to lose weight have different experiences; some succeed on their first try while some on their 15th. With the number of fad diets that are growing in popularity, you've probably heard about "intermittent fasting" in the past year. Luckily, the weight loss journeys of those in DoFasting program isn't one you should ignore!
For those who aren't familiar with it, intermittent fasting (IF) is a method of scheduled eating to condense food consumption into a shorter period during the day. Instead of replacing your food with detox juice or ditching carbohydrates entirely, intermittent fasting can help you shed weight the healthier way. Studies have shown that IF is an effective and healthier alternative way to achieve weight loss.
The increasing interest in IF has led to a boom in fasting apps that can help you track your fasting hours, keep tabs on your weight changes with graphs, and journal. However, only a few of them are effective in making a lifestyle change. When looking for an app for your intermittent fasting program, consider what your goals are first. Do you want it to track your feeding window? Track your progress? Help you with meal prep? Provide workouts? It all depends on what you want to achieve with your app.
If you aren't sure which app to download, over 10,000 clients swear that the DoFasting app has helped them lose weight. Here are some reviews that you might want to check out:
"I've been doing this diet with the DoFasting app since May 3 and have lost 13 pounds so far. My eating window is from 1 to 7 p.m. It's working great for me! Down one pant size and a vast difference in my face! Of course, no sugar or processed foods. I feel amazing at 48!" - Missy Pots
"Let's be real; losing weight is in NO way, shape, or form fun. Having a lot of anxiety brought me to stress eating. Whenever I had an anxiety attack, I would eat everything I could find that was unhealthy. My mind was tangled in this loop called addiction. I was addicted to eating food because it made me feel better, and it subdued the anxiety. The only thing that helped me get through this struggle was treating my body like god's holy body. Now don't get me wrong, I still ate an unhealthy snack here and there, including alcohol, but instead of engorging myself with it, I ate it in moderation. Life isn't fun and games; it's about self-control, love, and being determined. Without those, you will fail. Get up and stop thinking negatively and do the DAMN thing, whatever it is. For me, it was losing weight. Love yourself first! Thank you, @DoFasting, for showing me the way and the light at the end of the tunnel." - Autumn Mihelich
"I've been doing this for about a month with the help of my DoFasting app! The app is amazing - it helped me from fasting to meals to exercise! I am down a little over 30 pounds! I feel great! I do the 20:4 and walk 4 to 6 miles a day." - Stacey Pellen Art
"I'm so addicted to my DoFasting app! You can't go a day without completing the exercises on the app. Although I'm doing the"Expert," I intensify it on my own. I love itflexed biceps: medium-dark skin tone!! Twenty more pounds to go! I will keep you all posted!" - Sandie Gassaway
The Dofasting App Has Dramatically Changed The Way Fasting Is Done
It is the ultimate 3-in-1 solution for weight loss. Since no two bodies are the same, the DoFasting app has several fasting programs designed to cater to an individual's different needs. You can choose a fasting method that best fits your lifestyle. If you're a hundred percent committed to doing this long-term, their 1-year plan is currently at 75% off so you want might want to take advantage of that ASAP!
Whether you're the type of person who skips breakfast or prefers a morning jog, they'll have a fasting program that you can quickly adapt.
Fasting can be challenging, especially if it's your first time. It can also be counterproductive if you aren't doing it right. Luckily, the DoFasting app has everything you need to be successful with intermittent fasting. Enjoy access to a database with thousands of recipes to make meal prep much more manageable. To make sure that you don't get tired of the food you're eating and remain on track, they even recently added 5000 new healthy and delicious recipes that you can choose from!
So whether you want a low-calorie recipe or one that you can prepare in 10 minutes, the DoFasting app has got you covered. They also frequently update their app with informational and educational articles that will guide you in your program.
Begin your fasting journey today with the DoFasting app personal assistant and take the DoFasting 60-sec quiz! Take it now, and you can get an additional 10% discount when you purchase the DoFasting 6-months plan by using the code: NEWSWEEK10.