Sponsored Article
Over 17 Million People Trust THIS Software To Manage Their Money - Here's Why It's So Popular
The smart solution to managing your money, expenses, and everything in between.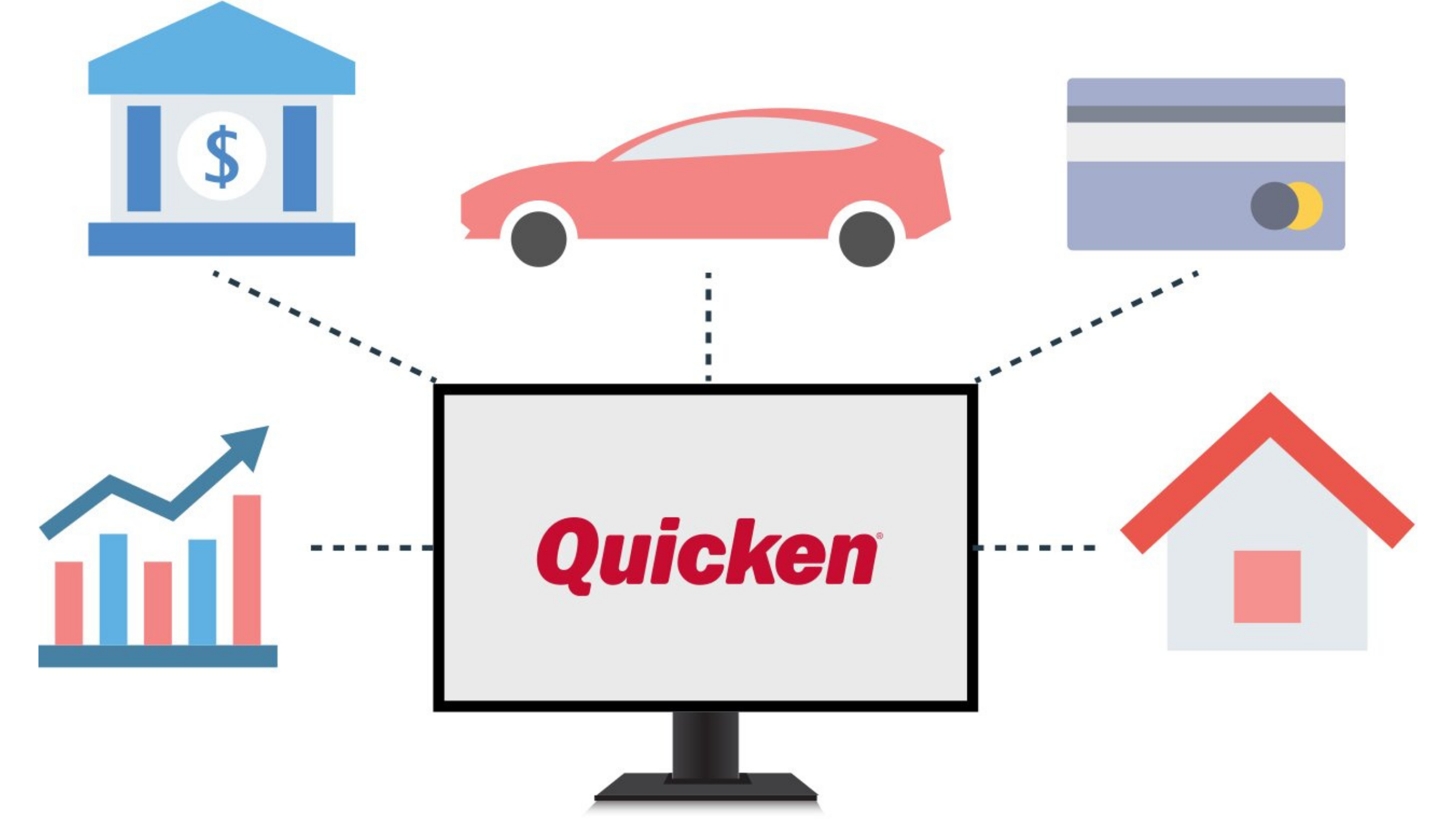 With online shopping transforming the world of commerce and contributing to a radical uptick in consumer spending, people may find it harder to monitor their finances and balance their expenses with their savings—not that it was ever easy. More and more people are actively looking for smart solutions to solve the money management problem, and Quicken might just be the saving grace.
Quicken is the best-selling personal finance software in the US, backed by 30 years of experience helping people view their complete financial picture and make the most of their money, wherever they are in life. Over 17 million people have relied on Quicken for a vast number of reasons, like helping them budget their expenses, track financial goals, monitor investments, and much more. You can even try it risk-free for 30 days. Here are just a few of the many ways Quicken can help you allocate your funds more efficiently to reach your financial goals:
Create A Budget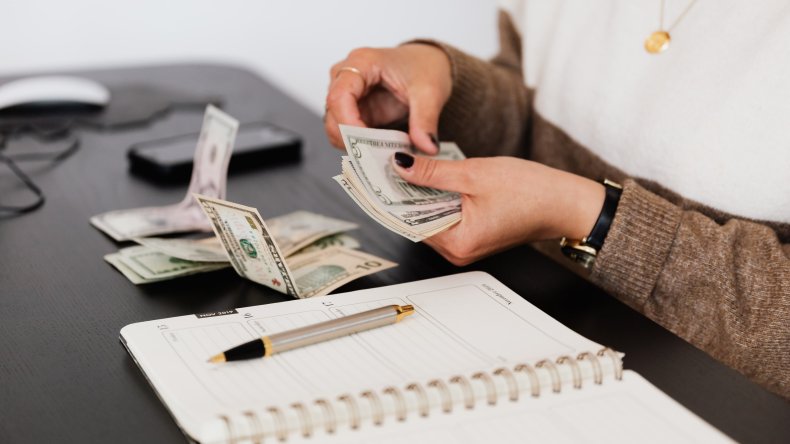 If you want to get a clear picture of how much you're spending, and on what, Quicken can do that for you. Connect your bank accounts, and Quicken categorizes your spending automatically, giving you complete control to customize those categories to fit your needs. By showing you where your money is going, Quicken helps you see where you can cut back without giving up the things you care about—so you can build a better game plan to reach your financial goals.
Quicken can even create a personalized budget for you based on your recent spending, letting you customize those recommendations as much as you like and then track your budget over time. You can view your Quicken-approved budget plan on your desktop or on the Quicken mobile app to know where you stand financially anytime, anywhere.
View and Pay Bills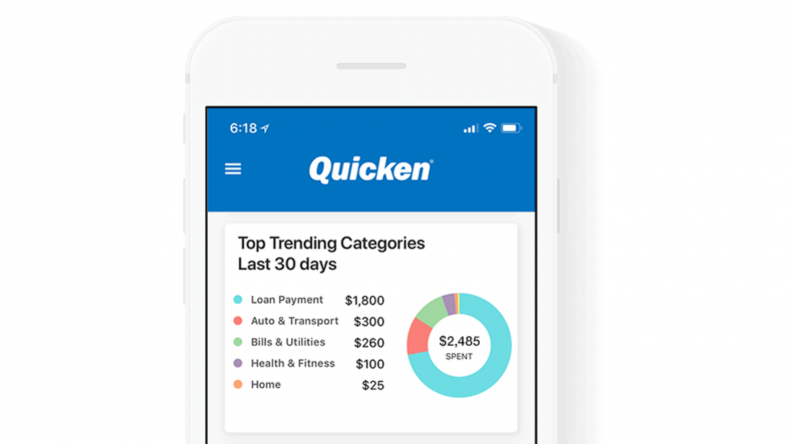 Bills can be hard to look at—we dread the thought of dishing out all that cash. But as much as we hate those bills, they're a necessary evil. Quicken makes them far easier to manage with its Bill Manager, Bill Tracker, and Bill Pay features.
With Quicken, you can keep all your electronic and paper bills in one place, making it easy to track your recurring expenses, and it even lets you pay those bills right inside the software. Use Quick Pay to create an online transaction with any of Quicken's 11,500 digital network billers, or use Check Pay to send a physical check to anyone in the US without ever lifting a pen. Quicken will print and mail it for you.
Manage Spending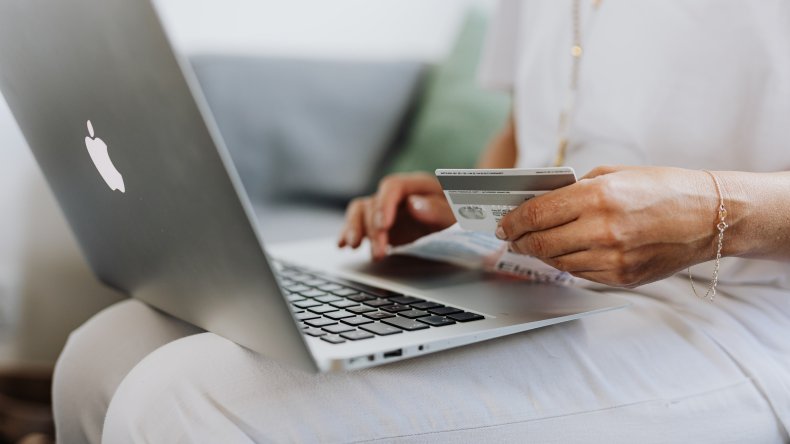 One of the most effective ways to manage your money is by taking a closer look at your expenses. For some, this can be an eye-opening reminder of all the impulse purchases we tend to make—but that's exactly the kind of thing we all need to be more aware of in today's virtual economy.
Quicken automatically places your transactions into the appropriate customizable categories so you don't have to do the heavy lifting. Whenever you change a category, it will remember your preferences and apply them moving forward. Using these categories, you can track all your spending, identify spending patterns, and even compare your expenditures against surveyed averages.
Track Investments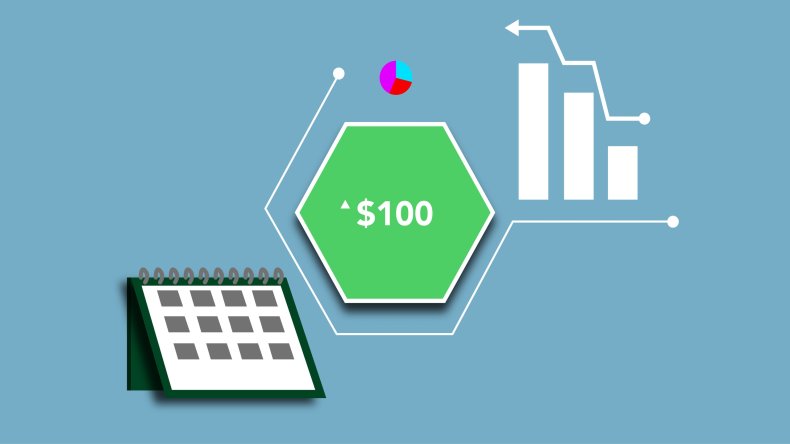 Without going into the nitty-gritty of investing, the practice of setting aside a portion of your income so that it can grow can help you curb that unnecessary spending while planning for the future. All risks considered, investments are a popular means of passive income—you work hard for your money, and it should work hard for you too.
Through Quicken, you can track all your investment accounts—your 401(k), IRA, brokerage accounts, options, bonds, mutual funds, and many others—to consolidate your market returns across a given time period. If you're investing in publicly traded stocks, you can set up watchlists to stay up-to-date on potential opportunities to buy and sell shares. You can also generate reports for your Internal Rate of Return (IRR) or Return on Investment (ROI) to get an overview of the performance of your investments and compare your portfolio to market benchmarks.
Run Your Own Business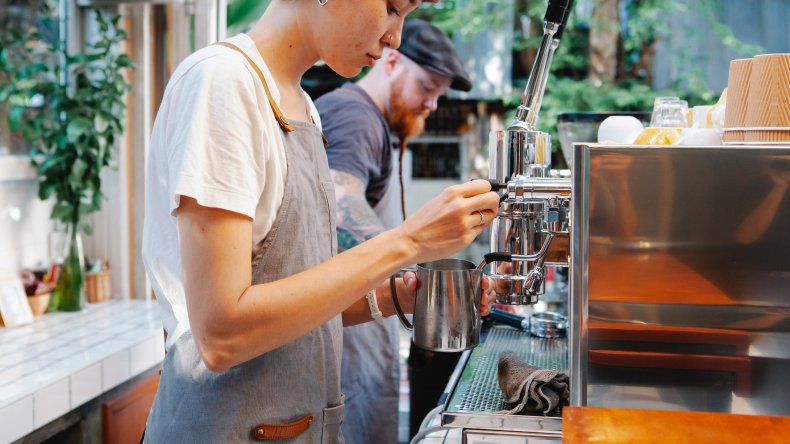 If you're one of the millions of people who made the brave decision to start your own business, Quicken can help you manage your business finances along with your personal ones. Keep track of your assets, liabilities, income, and expenses. Manage renters or customers and send payment reminders. Customize invoices with your business logo and colors and email them directly to customers and vendors with a payment link right in the invoice. File electronic copies of your invoices, contracts, receipts, leases, and other business documents right inside Quicken, keeping all your financial documentation in one place.
Speaking of filing, doing your taxes can be a time-consuming process, but preparing for tax season with Quicken makes the process a lot easier—so you can spend more time running your business and a lot less time dealing with all the paperwork. Use Quicken to find business deductions and run tax reports—Schedule A-E reports, Tax Summary reports, Capital Gains reports, and more. Then export your reports to TurboTax, or to your accountant, for easy filing.
Quicken also includes features that help you plan for retirement, letting you run different scenarios to see how each one could affect your future cashf lows. It's an all-encompassing software that helps you manage your money and reach your financial goals with confidence.
Join the 17 million—manage your money better and plan for your financial goals more effectively. Take a look at Quicken's available plans here and try it risk-free for 30 days.
The contents of this article is for informational purposes only and does not constitute financial or investment advice. It's important to perform your own research and consider seeking advice from an independent financial professional before making any investment decisions.