Sponsored Article
Patio Guide 2020: 5 Umbrellas You Must Consider for Your Home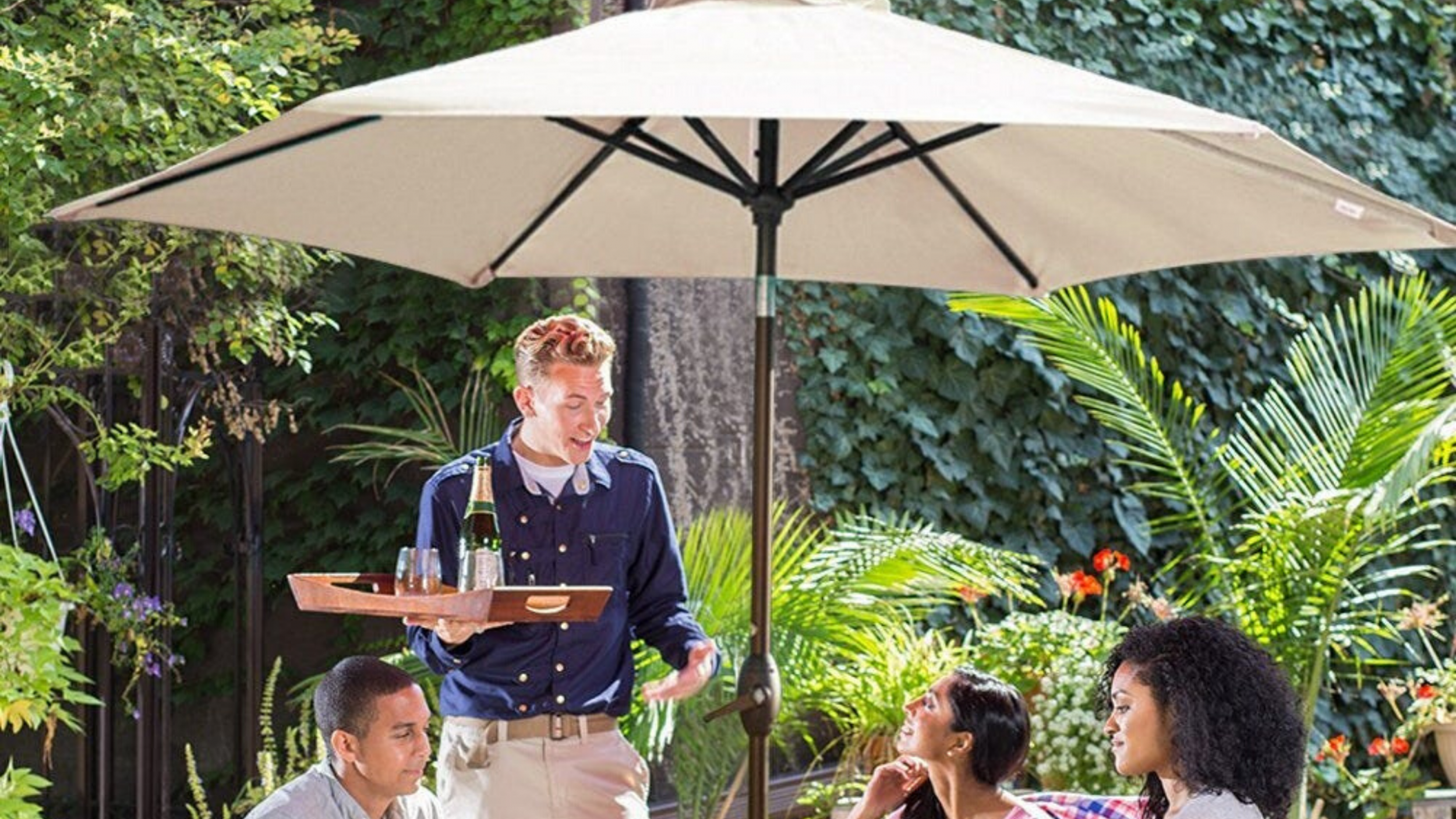 Imagine sitting on your porch or your balcony. There are trees, shrubs, and mountains as far as you can see, and all the magnificence and beauty of nature is in front of you. You sip your chilled drink, and life seems peaceful.
The only thing keeping your peaceful life and you apart is the summer heat. You can't imagine sitting outside for more than a few minutes without getting drenched in sweat.
But if you're resolute not to let the heat ruin your summer dreams, Abba Patio umbrellas are a godsend for you.
Here are five different types of patio umbrellas you should consider for your home before summer knocks on your door.
Market Umbrellas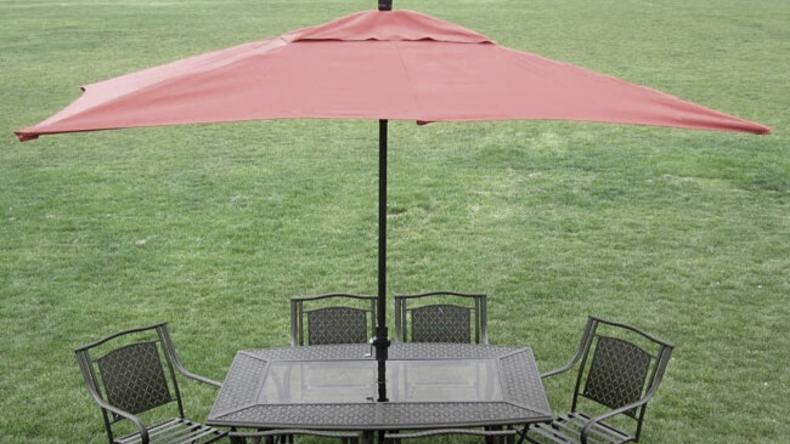 Market umbrellas are the simplest and most elegant umbrellas, and there is an excellent reason for this: they're suitable for anyone and everyone. Usually made from wood or aluminum, Abba Patio market umbrellas come with a variety of different options and customizations.
Some umbrellas made for patios have LED lights so you can use them at night when feeling festive, and others have an auto-tilt feature, so that your umbrella moves with the Sun, keeping you in the shade.
Starting from as low as $75, market umbrellas can be used for a variety of purposes—in your balcony, on a beach trip, or in your garden if hosting tea parties is your cup of tea. They're available in sizes ranging from 6ft all the way up to 11ft, so choose the one that fits your home the best.
Cantilever Umbrellas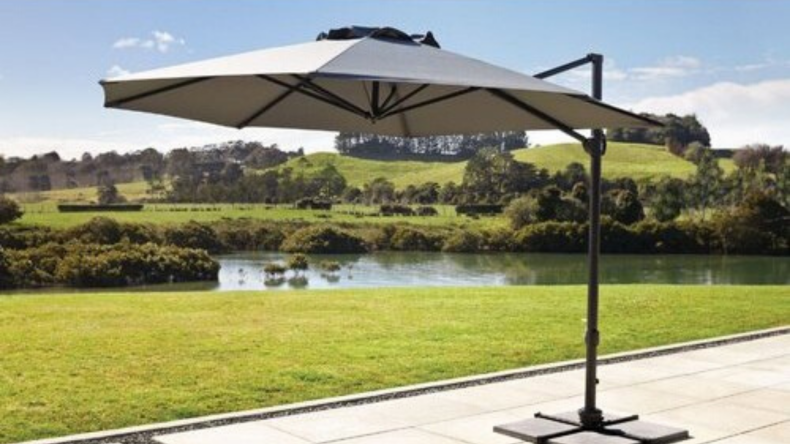 Cantilever umbrellas are quite similar to market patio umbrellas, with just one crucial difference: they have the stand on the side instead of in the center. Hence, they can be placed on the side of a table and can provide shade to the entire table. They need not be attached to the table or placed on top of it because the base of the umbrella is connected to the cover on the side and not in the middle.
This makes cantilever umbrellas perfect for lawn chairs and swimming pools since they provide shade without obstructing the view. They are, however, considerably more expensive than market umbrellas, starting at $120. They're available in different designs and colors, depending on your choice and the size of your backyard.
Some of the models also have adjustable heights, so that the scope of the umbrella can be changed. Abba Patio's cantilever umbrellas are a huge favorite among people who like to spend time outdoors.
Sunbrellas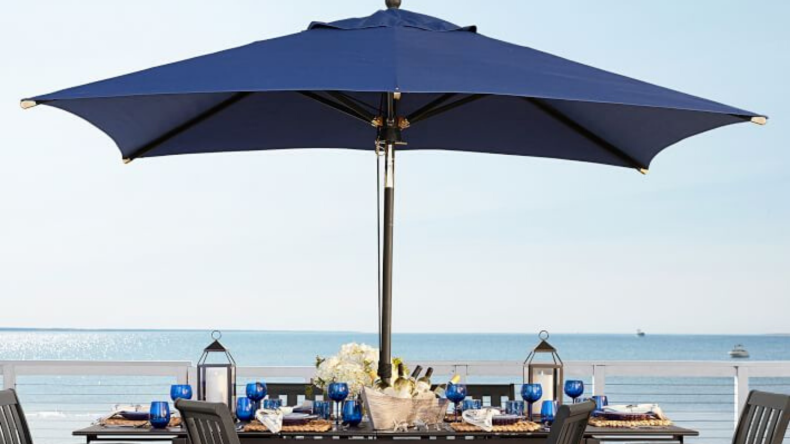 Sunbrella umbrellas are made using the sunbrella fabric, hence the name. Sunbrella is an alternative to the traditional materials used for making umbrellas, and it offers a wide range of advantages. It protects you from the Sun's UV rays, and the fabric does not fade, so you don't have to worry about washing it if it gets dirty.
The best part is that sunbrella umbrellas are mold-resistant, which makes them the perfect beach or pool companion. Bid adieu to your patio umbrella getting spoilt because of dampness! Starting at just $200, Abba Patio has a diverse collection of sunbrella umbrellas that you can choose from.
Those of you who are "pool people," or love to sunbathe on the beach, then sunbrellas are just what you need.
Beach Umbrellas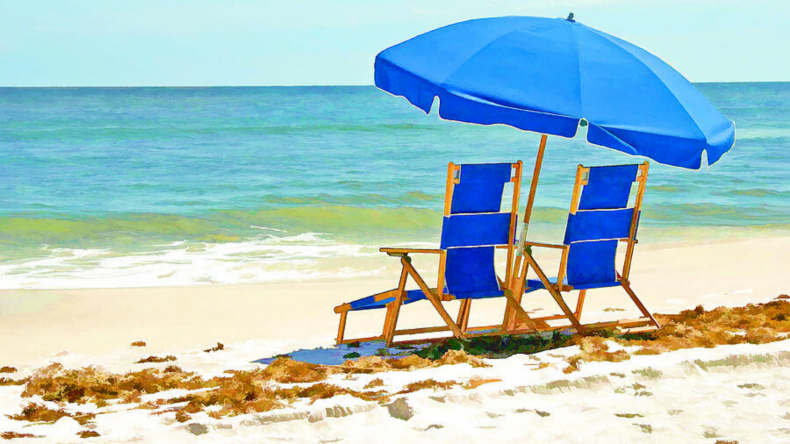 Any regular visitor to the beach can tell you how hard it is to take everything you want with you to the beach, right? It's bad enough to have to carry novels, your iPad, and something to eat, without adding an umbrella to the mix. If you also suffer from "beach baggage," then consider buying a beach umbrella.
Beach umbrellas are designed to be as compact as possible so that you don't have to carry a lot. They can be rolled and folded in such a manner that they fit into a tiny carry bag that you can hang over your shoulder. Abba Patio beach umbrellas also come with push-button tilts and sand anchors, to make your beach experience as comfortable and fun as possible.
Solar Umbrellas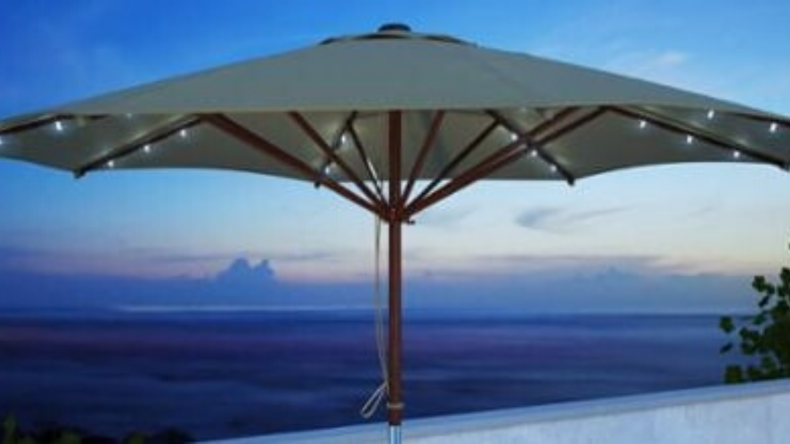 When going through all the trouble and investing in an umbrella, why content yourself by using it just in the day? With solar umbrellas, you can use your umbrella both during the day and at night. These umbrellas have bulbs and lights that get charged during the day through solar energy, and then light up at night. So, what functions as a shade in the morning can also become a beautiful dinner spot at night, making for the perfect romantic dinner with your partner, or maybe just a house party with friends.
Starting from $340, Abba Patio solar umbrellas come with up to 64 LED lights along with a bulb and can make any experience into a festive and memorable one.
They also include the cover for the umbrella, where you can store it when not in use so as to keep it looking brand new and just as good as the day you bought it.
Abba Patio supports most payment methods and offers home delivery services for its products, so you can get your umbrellas delivered right to your doorstep. Enjoy nature and its beauty to the fullest by installing the right umbrella in your patio or backyard.