Sponsored Article
Pawp's Online Vets Help Take Care of Your Furbaby 24/7
Get 24/7 Access to Pawp's Vets for Only $19 a Month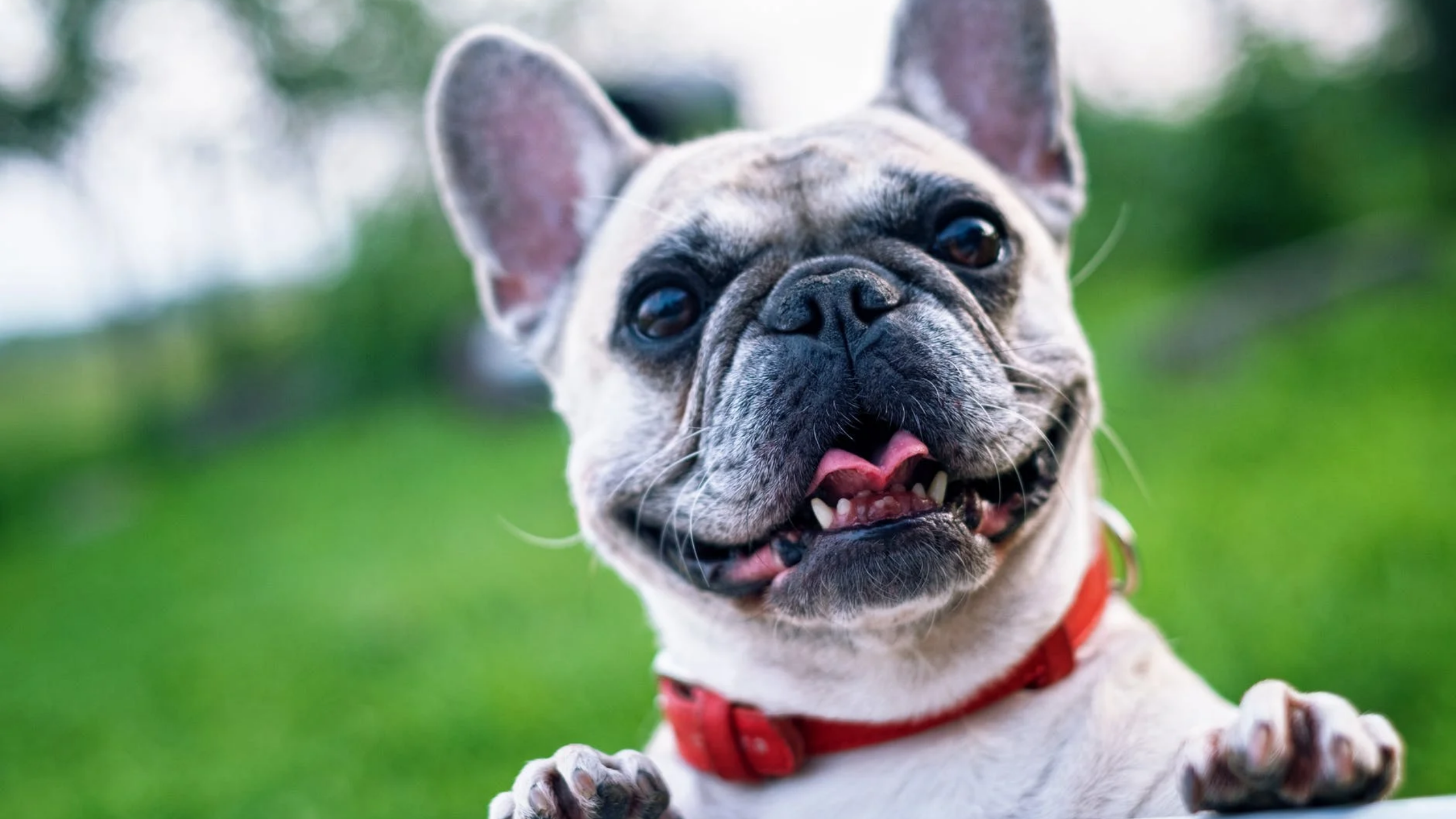 Do you remember that viral social media post from 2017, in which a couple said their dog faked a cough so they would take off work and stay home with him? Like any diligent dog parents, they took their seemingly sick pup to the vet, only to be told he was likely just doing it for extra love and attention. The problem was they had to pay an $85 vet bill just to get that information.
If you can't afford to take off a day from work or cover astronomical expenses just to find out if your dog is fine, you might be interested in Pawp, a digital health platform for your furry friends. Thanks to Pawp, you can have immediate access to licensed veterinary professionals and pet experts anytime an issue arises, day or night. Did Fluffy get sick just as you were putting on your footie pajamas? Or right in the middle of your lunch break? With Pawp, you can get thorough veterinary advice before your lunch even gets cold.
How does Pawp's telehealth platform work? What other benefits does it have for your furbaby? And how much does it cost? We'll answer all your burning questions and show you exactly how you can sign up.
Talk to an Online Vet Within 2 Minutes, No Office Trip Required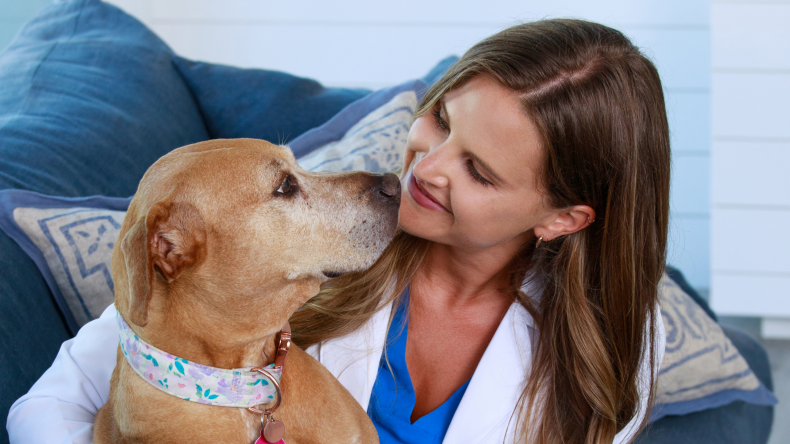 Sometimes your pet needs medical attention now—not when the vet's office opens up in the morning, and definitely not when it can fit you in for an appointment in a few days. With Pawp, you can video call and text with a licensed veterinarian faster than you could get your shoes on and get Fido into the car. Their vets are available to talk 24/7, enabling you and your pet to seek help on weekends, late at night or any time a traditional vet's office might be closed.
Not only is it convenient, but it could also be more cost-effective dollar for dollar. A Pawp membership costs just a flat fee of $19 a month and includes unlimited video calls and texts, plus a $3,000 safety net for vet emergencies for up to six pets. According to an article by Forbes, traditional pet insurance costs tend to increase every year and vary based on the pet's age, breed, location and pre-existing conditions. Insuring multiple pets means purchasing individual plans for each of them. And here's the real kicker: Even though you're paying hundreds in insurance, you're still responsible for all expenses up to the deductible—which Forbes noted could be up to $1,000. That also does not include your copay or even your annual reimbursement limit.
Pawp isn't like traditional pet insurance, though. It doesn't discriminate based on your pet's breed, age or pre-existing conditions. While no pet insurance providers cover pre-existing conditions, Pawp's safety net does cover emergencies related to those. Its 24/7 digital vet clinic also helps to prevent unnecessary vet visits with issues that can be resolved at home. But how much can a vet help if they can't even see your dog in person? You might be surprised, since more than half of your concerns regarding your furry best friend can be solved with telehealth. On top of this, you can consult Pawp's vets and seek help for your pet's behavioral, nutritional and wellness issues.
Sometimes, issues arise that might require an in-person trip to the vet. Pawp has you covered for that, too. It offers a $3,000 emergency fund that can be used at any veterinary clinic in the U.S. Plus, unlike pet insurance, there's no copay, deductible or credit check. And you don't pay it back. Your Pawp emergency fund is available for use once per year for one of the six pets on your plan. Pawp also pays your vet directly so there are no out-of-pocket expenses and no wait times for reimbursement.
What Do Pet Parents Think of Pawp?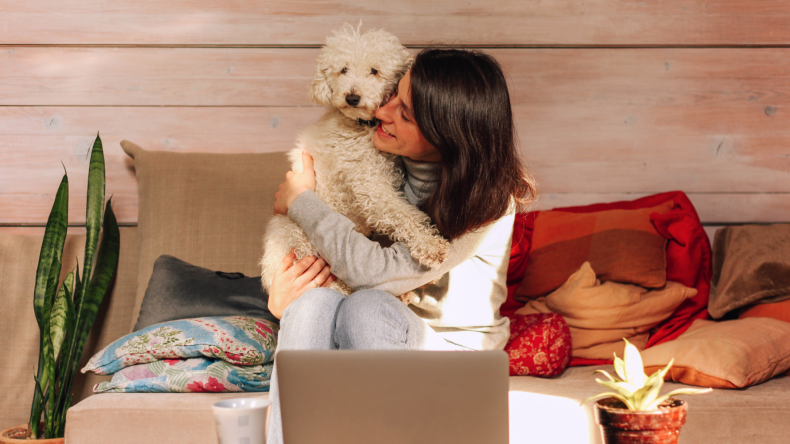 Pawp has over 1,200 reviews and an average rating of 4.9 stars out of five, so it might not be surprising that there are so many pet parents raving about their Pawp experiences.
Just take it from Patricia S., who says that Pawp enabled her to get lifesaving care for her pet when an emergency struck. She said she "never realized how cold a vet could be" until her pet needed emergency attention, and the vet said it would turn them away if they "couldn't pay that night. In other words, send him home to die," Patricia clarified. In this heartbreaking situation, the Pawp emergency fund kicked in, and she was able to afford the care her pet needed.
The telehealth experience can be just as critical. Kimberly L. said she was "paired with an [absolutely] amazing veterinarian" who quickly helped calm her anxiety. She said she "left the video chat feeling comfortable and confident [her] dog was going to be back to normal." Based on her five-star experience, she said she will be telling all of her friends and family about Pawp.
Another satisfied user Amira N. explained that Pawp can help even in situations you initially think would require a trip to the vet. She faced an emergency when her dog swallowed a mask on the playground. She was able to talk to a vet on Pawp "within a minute." If they hadn't enrolled in Pawp, they would have taken their dog "directly to the animal hospital," but thanks to Pawp, "this time, [they] confidently treated [their] dog based on [the vet's] guidance safely at home" and skipped the pricey, unnecessary vet bill while they were at it.