Sponsored Article
Hiking With Your Dog: Your Ultimate Guide to Hitting the Trail With Your Pup
Prepare your furry friend to ensure their safety and comfort with these tips.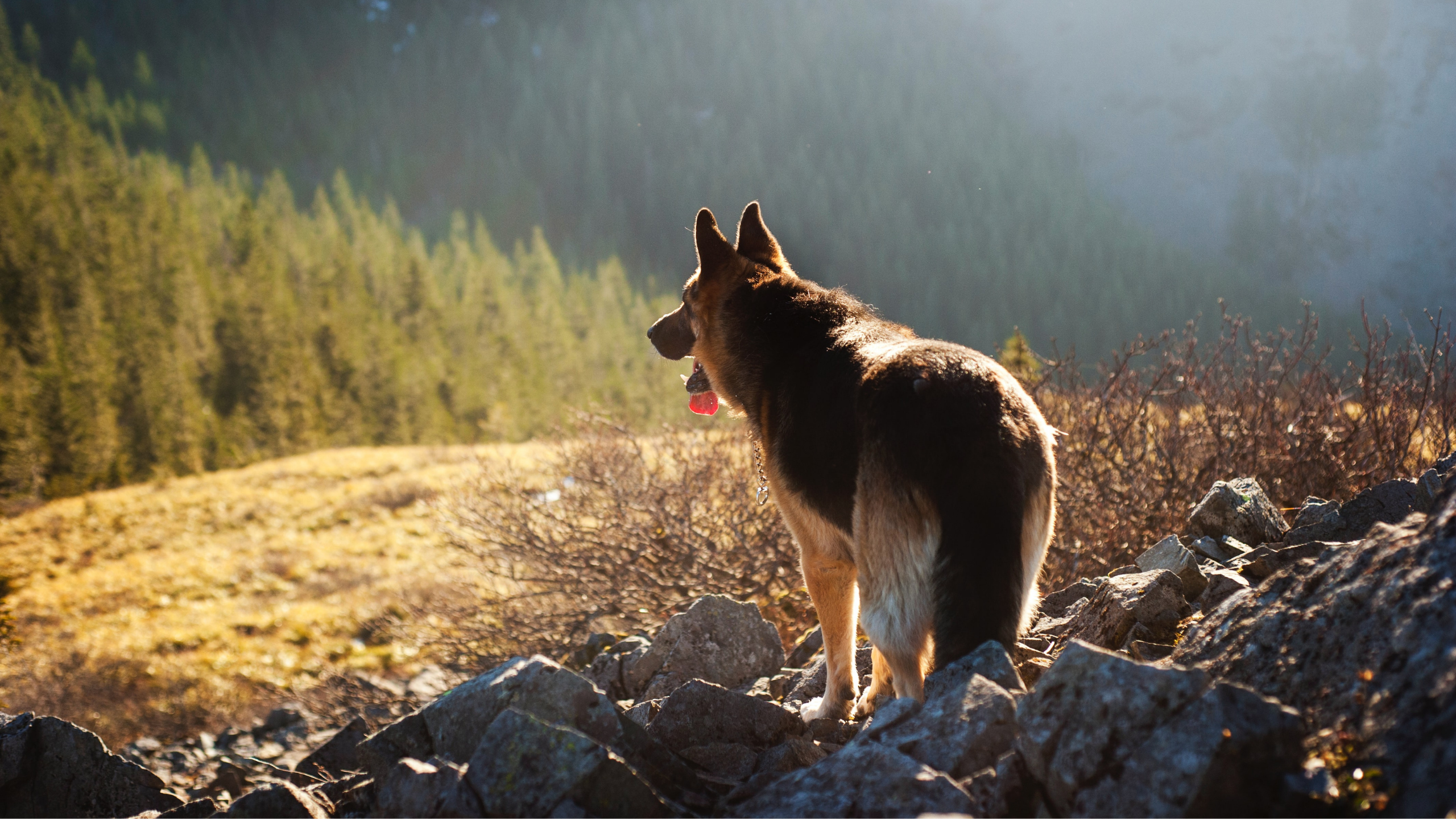 For pet parents who love the outdoors, nothing is more satisfying than hitting the trails with their dog. It's a wonderful exercise for both you and your canine companion and definitely a great bonding experience.
If you're planning to bring your dog on your next outdoor adventure, you have to prepare your furry friend to ensure their safety and comfort.
To start, ask yourself these questions: Can your dog tag along? Are they old enough – or too old – to be hiking? Where can you hike and what are the conditions there like? Does your dog need particular hiking gear or dog boots? What type of dog harness or collar should you choose? How much food and water should you bring?
Before you head out to explore the trail with your doggo, consider these handy tips for a fun and safe outdoor adventure.
First, Can Your Dog Go Hiking?
The first thing to know before hitting the trails is if your dog is fit to engage in hiking. This will all depend on your dog's age, breed, and health. Don't be fooled by the high energy of puppies as they may not be able to endure a long hike. Dogs should be at least one year old because the younger ones still need to fully develop their bones for rigorous activity. And older dogs may have joint issues and less stamina.
Also, consider the breed of your dog. Some dogs such as bulldogs, pugs, and other breeds with short snouts that affect their breathing just can't handle long walks. Dog breeds that will be good hiking buddies include the Siberian Husky, Labrador Retriever, Border Collie, Dalmatian, Alaskan Malamute, and Australian Shepherd.
The health of your dog is also important. Your dog could be the typical hiking breed, but if they are overweight or unfit, then hiking may not be right for them. To know if your dog is ready to hit the trails, consult with your veterinarian.
Pick the Right Hiking Trail
Not all hiking trails are dog-friendly, although many national forests and trails allow dogs. Look for a suitable trail; pick an easy one if it's your dog's first time to hike.
Be sure to check the rules and restrictions around the trail, especially leash requirements and areas that are off-limits to dogs.
Get Good Quality Dog Hiking Gear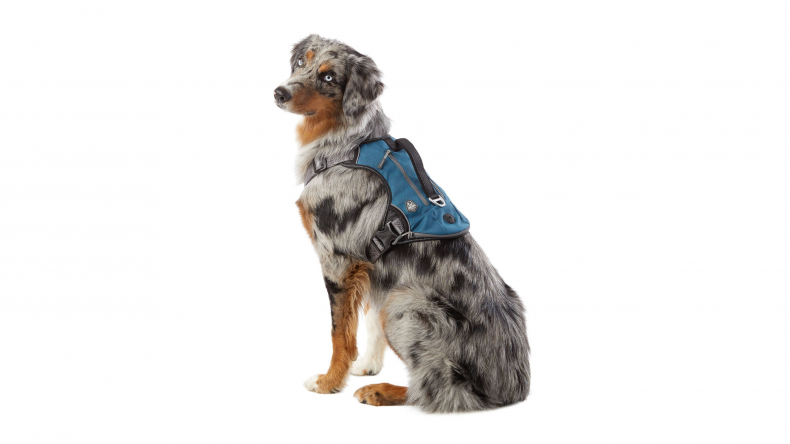 Once you've selected your trail, it's time to get your furry friend ready with the proper dog hiking gear. Since hiking is a strenuous activity, it's important to use lightweight hiking gear. It will also be beneficial if your pet's gear has reflective trim so they will be visible at night.
Set up your dog with a comfortable and lightweight dog backpack harness that allows you to put small items such as treats and poop bags inside. Do not overload the backpack so it's too heavy for your dog.
Your dog collar and leash should be durable to withstand the challenges of the hiking trail.
Make sure your dog is wearing a dog collar with an identification tag that has your dog's name and your contact number in case your dog accidentally wanders off or gets lost. The ID tag is the first thing a stranger will check in the event that you lose your dog, but it's also definitely a good idea to have your dog microchipped.
Protect your dog's paws during the hike with non-skid dog boots to prevent slipping and provide a comfortable barrier between their sensitive footpads and different types of terrain.
Proper Preparation and Training
Prior to your first actual hike, you and your dog need to prepare to build endurance with long walks and ample exercise to help build muscle and stamina for real outdoor adventure. When you're ready to hit the trail, start with a short and easy hike, paying attention to your dog's energy level. If your dog stops, give them the time they need to rest and provide water.
It's also important that your dog can follow simple commands like "sit," "come," and "stay" to avoid potential issues during the hike. If you encounter other people and dogs on the trail, you can ask your dog to "sit" and "stay" and if your dog's leash accidentally slips from your hand, you can call your dog back with "come."
Keep Your Dog Safe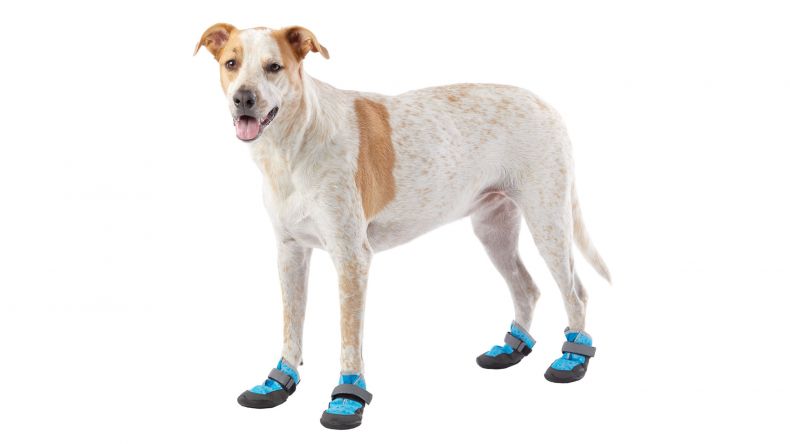 You should always be prepared. Even when your dog is fit for outdoor activity, accidents could still happen, so don't forget to include a first-aid kit in your backpack.
When outdoors, the number one thing to watch out for is excessive heat. It's important to keep your dog hydrated. Be mindful of panting as this could signal that your dog is thirsty and needs rest.
Keeping your dog on a leash at all times will ensure that they won't wander off and get lost or head on to a dangerous path. A heavy-duty yet lightweight dog collar and leash are essential when exploring the outdoors with your dog.
Keep Food and Fresh Water Handy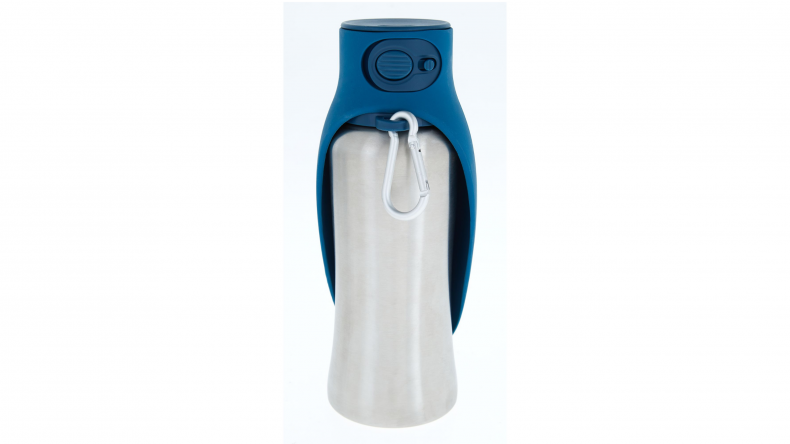 Remember to bring enough water and food for your furry friend. It may not be safe to let your dog drink from streams, ponds, and puddles, and especially stagnant water, as these may carry parasites and bacteria.
But how much water and food should you pack? Consider bringing at least one quart for every three miles of walking. Carry a travel dog water bottle, so it's easy to offer your dog hydration frequently. If the weather is warmer, it's advisable to add ice to the water you're bringing.
Bring high-calorie food and treats to boost your dog's energy. (On a long hike, you may want to bring enough food for a meal.) For easy feeding outdoors, use a durable collapsible dog bowl designed for travel that's easy to attach to your backpack or belt loop.
Observe Hiking Etiquette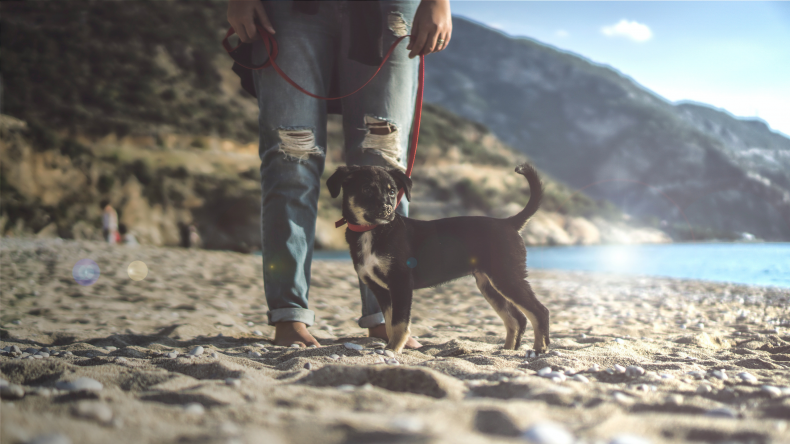 During the hike, always keep your dog leashed for safety and to prevent them from chasing and scaring off wildlife. Be mindful that there may be other people using the trail, and they may not be fond of dogs. You may also meet other dogs on the trail, and you cannot assume that they are all friendly.
While exploring nature, it's important to respect it by cleaning up after your dog. Be sure to bring along enough poop bags so you can double-bag any waste, just in case it's a long way to the next garbage can.
The challenges of bringing your furry friend along on your hike should be easy to deal with if you prepare beforehand. With the proper travel gear for dogs, you and your best friend should be on your way to fun and satisfying outdoor adventures.