Sponsored Article
Pick Up This Exfoliating Face Mask To Start Your 2021
Time To Face The New Year With A Clean Slate And Clear Skin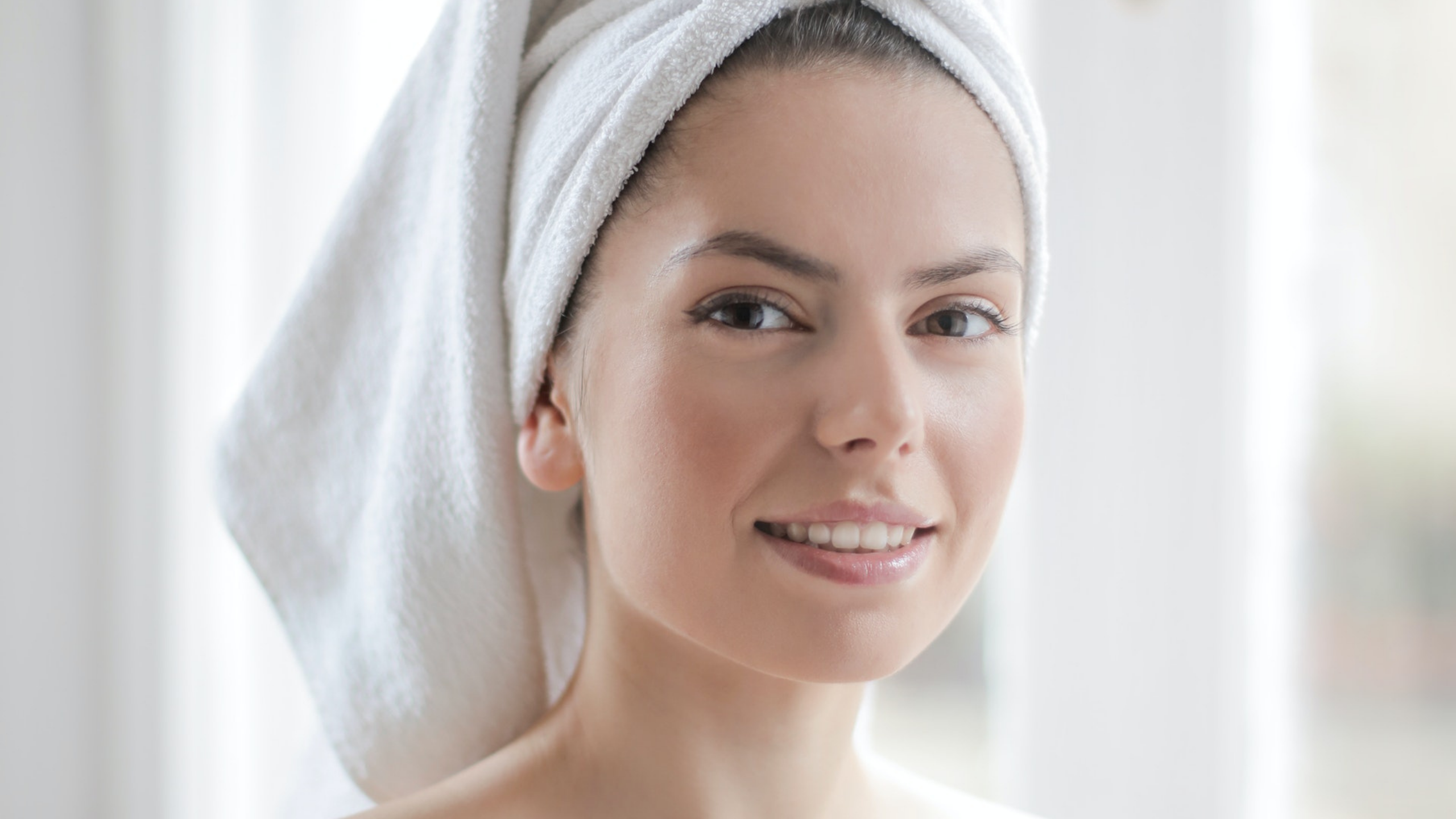 With all the demands and resolutions that the new year brings, make sure you're not neglecting the care you need, especially with your skin. Let your skincare products make a great impression for you, starting with the effective and exfoliating Biossance Squalane + Glycolic Renewal Mask.
Biossance Squalane + Glycolic Renewal Mask Benefits
This powerful face mask from Biossance offers a triple-action formula that works as a peel, exfoliator, and mask. Use it to help buff your skin from dull patches, reduce the appearance of fine lines and enlarged pores, and even out hyperpigmentation. Due to popular demand, Biossance now offers a new tube-version of the Glycolic Renewal Mask with 25% more product at a reduced price of $48 (previously $62).
The Glycolic Renewal Mask contains alpha-hydroxy acids (AHAs) that help shed the top and dry layer of skin to reveal a fresh, glowing complexion. Radiate with youthful-looking skin and receive compliments throughout the new year. Here's how your skin can benefit from Biossance Squalane + Glycolic Renewal Mask:
Glycolic Acid: An AHA that helps slough off dead skin cells to stimulate cell renewal, polish your skin, and fade blemishes
Hyaluronic Acid: An ultra-hydrating substance that visibly plumps your skin, keeping it nourished and deeply hydrated
Squalane: A skincare oil sustainably derived from Brazilian sugarcane that mimics the body's natural oils to control oil production and has a non-greasy finish
Fine Mineral Spheres: A mineral powder that polishes your skin to make it look refined and smooth
Licorice Root: A popular skincare ingredient that helps calm the skin from redness and irritation
Tips When Using Biossance Squalane + Glycolic Renewal Mask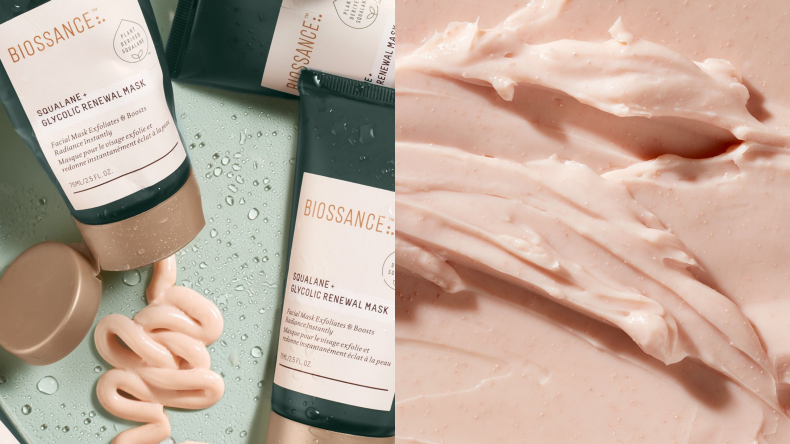 1. Spread A Thin Layer On Your Skin
When you apply Biossance Squalane + Glycolic Renewal Mask, a thin layer is all you need for it to exfoliate your skin thoroughly. Make sure you avoid the eye area and leave it on for three to 10 minutes only, and once it's time to wash it off, gently massage with warm water to rinse off completely.
2. Use It Only Twice A Week
Don't use Biossance Squalane + Glycolic Renewal Mask every day - twice a week is enough (but if you have sensitive skin, once a week is a safe start). AHAs strip the layer of dead skin to make way for younger-looking skin, but it can also irritate your skin when used more often. A tingling sensation may occur while wearing the mask - this is normal (although if it starts to sting uncomfortably, rinse it off immediately).
3. Apply Sunscreen
Sunscreen is a non-negotiable as one of the skincare steps in your morning routine. Due to AHAs' exfoliating properties, your skin becomes extra sensitive, especially when under the sun. To subdue sensitivity, cover up with Biossance Squalane + Zinc Sheer Mineral Sunscreen to shield your skin from the sun's damaging rays.
What People Are Saying About Biossance Squalane + Glycolic Renewal Mask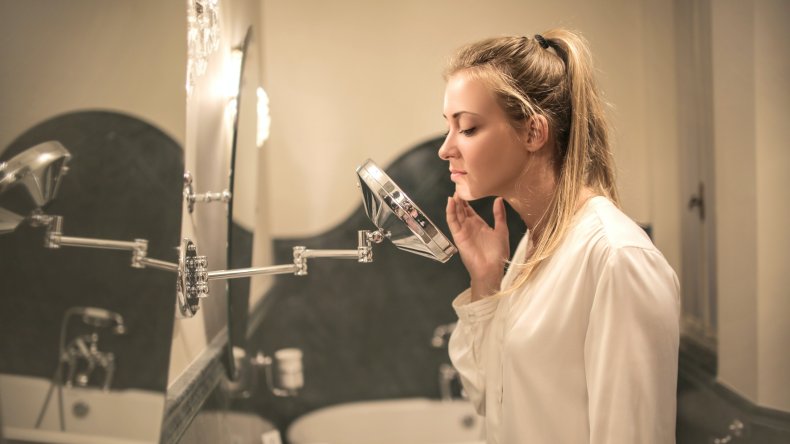 If you need to hear how effective this exfoliating face mask is, check out what some customers have said about Biossance Squalane + Glycolic Renewal Mask:
Sarah
"I have been suffering from adult hormonal acne for the last two years. I wanted only to try all-natural products to help with my acne. I've lost count on how many different cleansers, serums, etc., I've tried. At this point, all my products are Biossance, and I am seeing improvements with my stubborn acne along my jawline. I didn't see substantial improvements until I started using this mask. I hardly wake up with very many blemishes after using the mask at night (which is a miracle compared to all the blemishes I would normally see in the morning)."
Elizabeth M.
"I've been using this facial mask three times a week for a few weeks and love it...I immediately noticed a glow and smoothness that lasted for days. The exfoliating clay mineral oxides aren't harsh on my skin."
Heidi M.
"This stuff is skin-changing! I have temperamental skin - hormonal acne, sensitive skin, etc. I started using this 2-3 times a week, and now, I even leave it on for longer than 10 minutes. It makes my skin feel so soft and look clearer. I swear my acne spots are fading, and my skin looks better(keep in mind, I've probably used half the jar by this point, so keep at it!). It is WELL worth the price - a product I won't go without!"
Want to be ready with fresh-looking skin in 2021? Get the Biossance Squalane + Glycolic Renewal Mask here.