Sponsored Article
Planning Your Kids' Summer in a Pandemic? Care.com Could Help
From summer camp to nannies, we'll go through some common summer plans and see the situations surrounding each.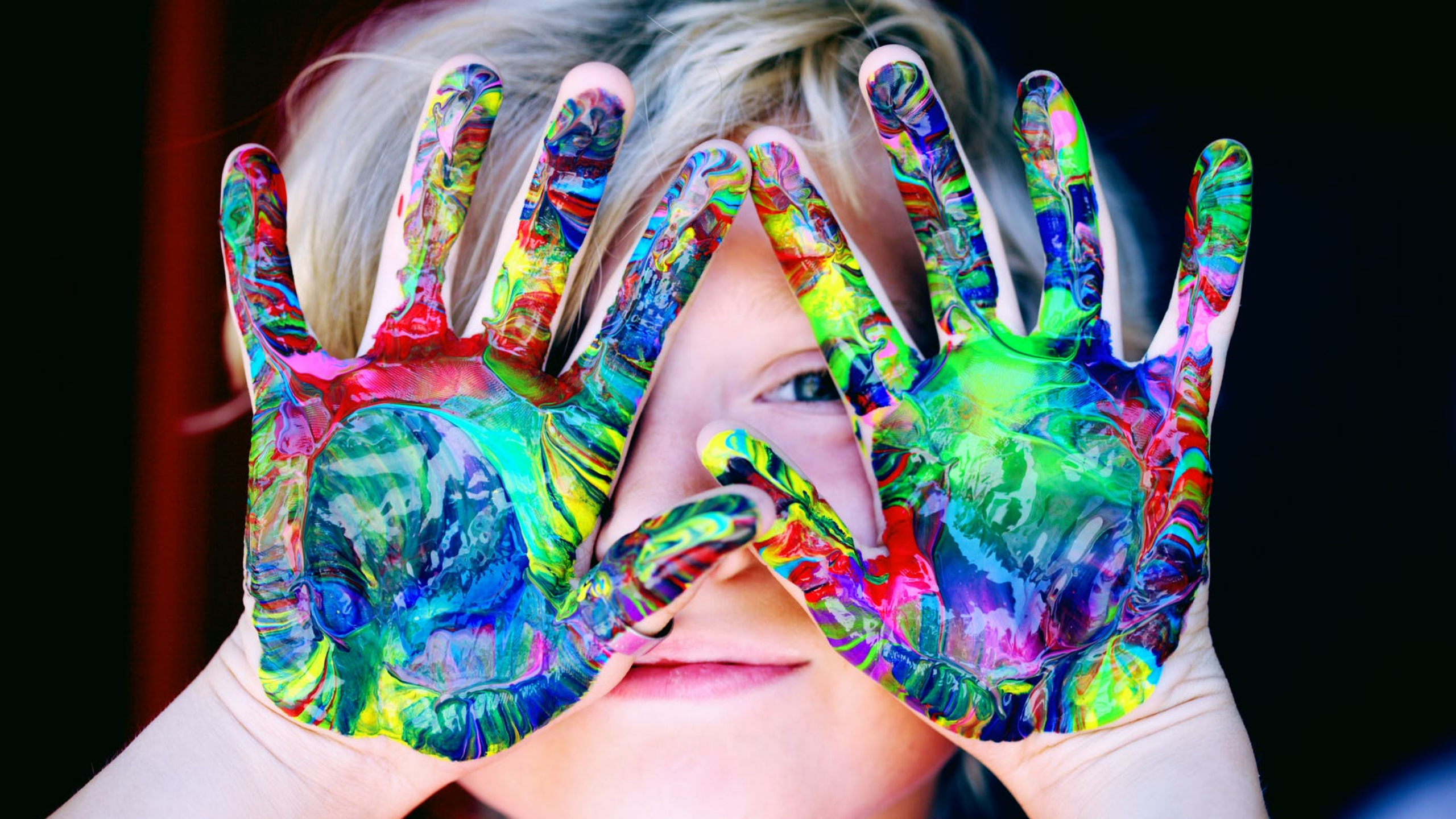 The contents of this article is for informational purposes only and does not constitute medical advice. It's important to consult with your medical providers and the CDC before making any medical decisions or changes to your health plan, particularly with regard to COVID-19 and its variants.
Swim team, sleepaway summer camp, and vacations are the hallmarks of an enjoyable summer break for your kids. Unfortunately, last summer, these options weren't available for your children. Instead, they have been at home staring at an endless stream of electronic screens for what seems like forever. Do you remember when summer was a time to let the kids get a well-earned break from the rigors of the classroom?
Over a year after the COVID-19 pandemic first made waves in the U.S., confused parents are looking at the calendar, attempting to figure out just what to do with their kids this summer. And they're right to be concerned. Current predictions indicate that with the continued rate and availability of vaccinations, Americans might reach herd immunity levels by the end of the summer.
But that still leaves concerned parents with an important question: What is the best option for my kids this summer? What options will even be possible? From summer camp to nannies, we'll go through some common summer plans and see the situations surrounding each.
Is Summer Camp Safe?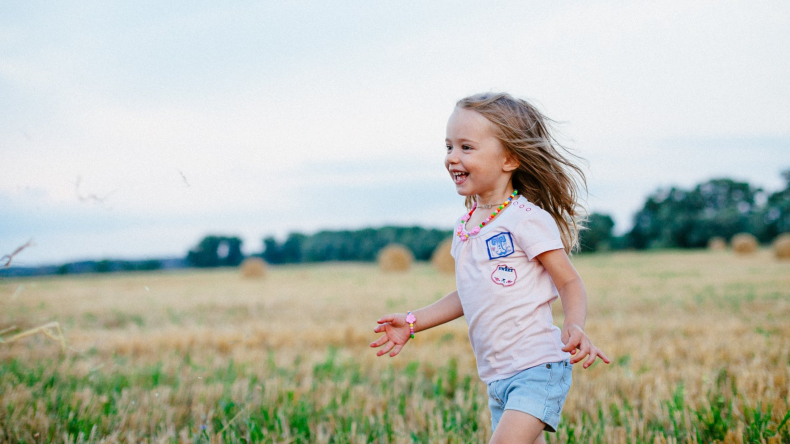 From sports camps to sleepaways, summer camp is not just an important part of a kid's holiday socialization. It also serves as a key form of daycare for working parents. After widespread shutdowns last year, many camps are looking to re-open in person this summer. But that's not to say there won't be changes.
First of all, group sizes will be much smaller.
"Cohorting is an important concept—grouping campers and staff in the smallest appropriate cohort," says Tom Rosenberg, president and CEO of the American Camp Association. These small groups could eat and play together while physically distancing themselves from other cohorts. That way, if one camper or counselor tests positive for COVID-19, the cohort could quarantine without the whole camp having to shut down.
Due to the need to physically distance and maintain these small cohort groups, camp slots will likely be more limited than in the past. Therefore, if you're interested in summer camp for your kids, you should start making some calls soon.
Additionally, you and your camp hopeful should be prepared to quarantine, as well as undergo testing. Overnight camps could require kids to get tested within a certain number of days before camp and then again after arrival. Parents may also be asked to quarantine leading up to your child's camp. "Don't go to that Fourth of July party if you're sending your kid to camp," Rosenberg advises. "Take it seriously."
But when it comes to deciding between day camp and overnight, it appears that overnight camp could be your child's safest option.
"There was an assumption by many people [last summer] that day camps were safer than overnight camp, but I don't think you can say that," Rosenberg cautions. "Children and staff are in a bubble for the duration of overnight camp. Children and staff go home each night for day camp. If you're going to day camp, really think about what your family does in the off-time."
However, parents should still be cautious. Several large COVID-19 outbreaks happened at summer camps last year, including one in Georgia, where nearly half the camp was infected. In its report, the U.S. Centers for Disease Control and Prevention (CDC) noted that the unnamed camp followed some but not all safety precautions.
And with new COVID-19 strains circulating, it is nearly impossible to predict how this summer will unfold. While camps are planning to open in-person facilities, anything could happen in the upcoming months to require alterations. "Normally, there's more certainty this time of year about what June is going to look like," says Laura Boyer, director of summer programs at the Edmund Burke School.
As of now, some camps have delayed registration into the spring or are taking registration but aren't requiring payments yet.
In summary, summer camps:
Will probably require testing and quarantine procedures.
Might lead to outbreaks if safety procedures aren't taken seriously.
Will have limited spots and probably competition over getting a place.
Is It Safe To Hire a Babysitter This Summer?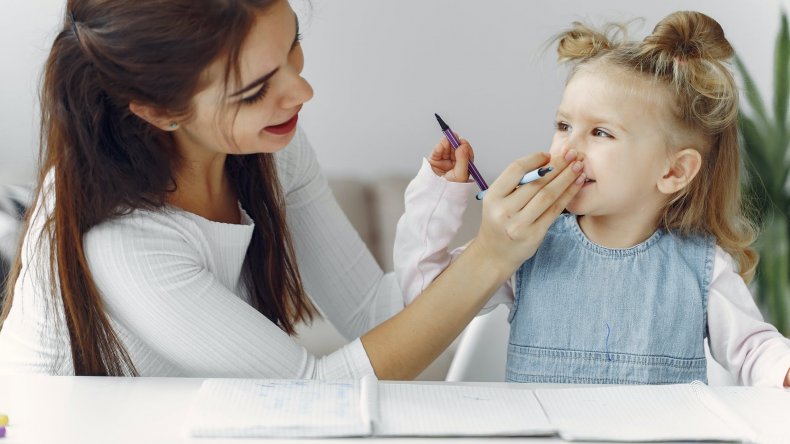 If you're wary of sending your kids to camp or if the uncertainty of cancellations gives you reservations, you're probably in need of another summer care solution. Summer camp also usually lasts only a few weeks, so what are you going to do with your kids once camp lets out? Hiring a full or part-time summer nanny could be the answer you're looking for.
Having a summer nanny could offer a variety of benefits. When you hire a summer caregiver, you come to terms and agreements regarding hours, pay, childcare duties, and more. This gives you a level of control you might not have in a camp setting. Additionally, in the current environment, you could also set guidelines for social distancing and health practices.
Nannies could also create exciting experiences for kids who have screen exhaustion after a year of online school. With so many programs closed, counselors without camp jobs, coaches without teams, and countless other individuals with childcare experience are looking for employment opportunities. Does your child love arts and crafts? You could look for an artist who could have your little Picasso pumping out paintings all summer. Are your kids more of the rough-and-tumble kind? You could choose a sitter who won't just sit around but could get your kids outside playing games. With the right resources, you could find someone with expertise matching your child's interests and provide an entertaining summer.
Last year, photographer Lori Sapio hired a babysitter to create a backyard camp for her three kids. The babysitter was in charge of creating a full-on pandemic-friendly camp and spent the summer playing games, doing arts and crafts, and swimming with the young kids in the family's pool. The babysitter, an only child, and her parents agreed to remain in isolation, only mixing with Shapiro's family to ensure the kids' safety.
With all of the uncertainty right now, these are understandable requests for parents to make. You want to make sure your children are as protected as possible, and if you invite someone into your home, you'll want to know that they will respect your requests.
"You want to have a better understanding of the person's risk of exposure in their daily life and make sure you are in agreement on what you consider safe to minimize risk to your family," says Jennifer Ormsby, Director of Infection Prevention and Control at Boston Children's Hospital.
It's important to discuss a shared list of practices you want your caregiver to demonstrate both inside and outside your home. This includes everything from social distancing to mask-wearing. You might also want to ensure that you can trust your caregiver to disclose any signs or symptoms of illness. Check out this article about questions to ask your potential caregiver during the pandemic.
Let Care.com Help You Plan the Best Possible Summer in 2021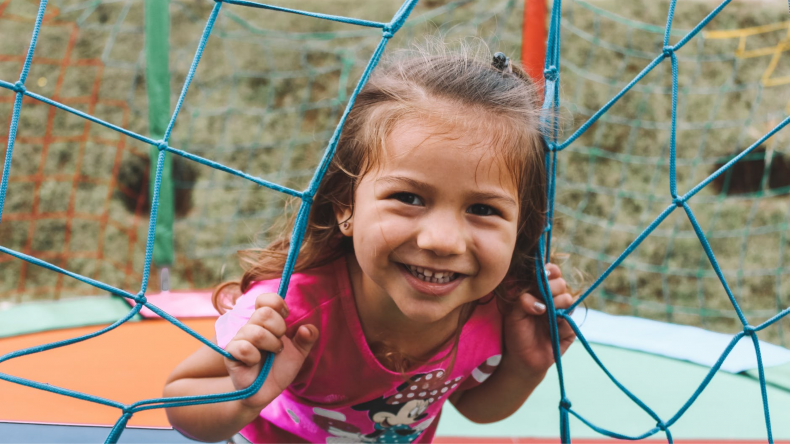 When you need to find top-quality care for your kids, you could ask the teenager down the street, or you could search Care.com for the perfect summer nanny. With over 320,770 child care providers on their website, you and your child could find the perfect fit for your family.
Care.com values your safety and that of your family. That's why they perform background checks called CareChecks on their care providers. Those that choose to complete the CareCheck will have a CareCheck badge on their profile. Additionally, Care.com is giving childcare providers the option of showing families that they have checked their own household for signs and symptoms of COVID-19. That way, you could find a provider that is as proactive with their health as you are with protecting your family.
With Care.com, you could hire your summer nanny or babysitter directly, unlike with agencies. That could afford you a bit more flexibility as well. Maybe you just need someone to get your kids up and ready for camp in the morning and pick them up in the afternoon. If you're working from home, maybe you just want someone to come over on days when you have an important virtual meeting that requires you to turn your camera on. With Care.com, there are no minimum work hour requirements like some agencies have. You could find as much or as little help as you want.
Additionally, the average rate for hiring a caregiver on care.com as of March 2021 is $14.25 per hour. That puts you at $570 for a 40-hour workweek. According to the American Camp Association, day camps could cost over $800 a week, while overnight camps could set you back from $630 to up to more than $2,000 a week. With all the money you'll save by hiring a summer nanny from Care.com, you could save enough to plan a little socially distanced vacation.