Sponsored Article
Plus-Size Fashion Tips: Flaunting Your Way to Fierceness Effortlessly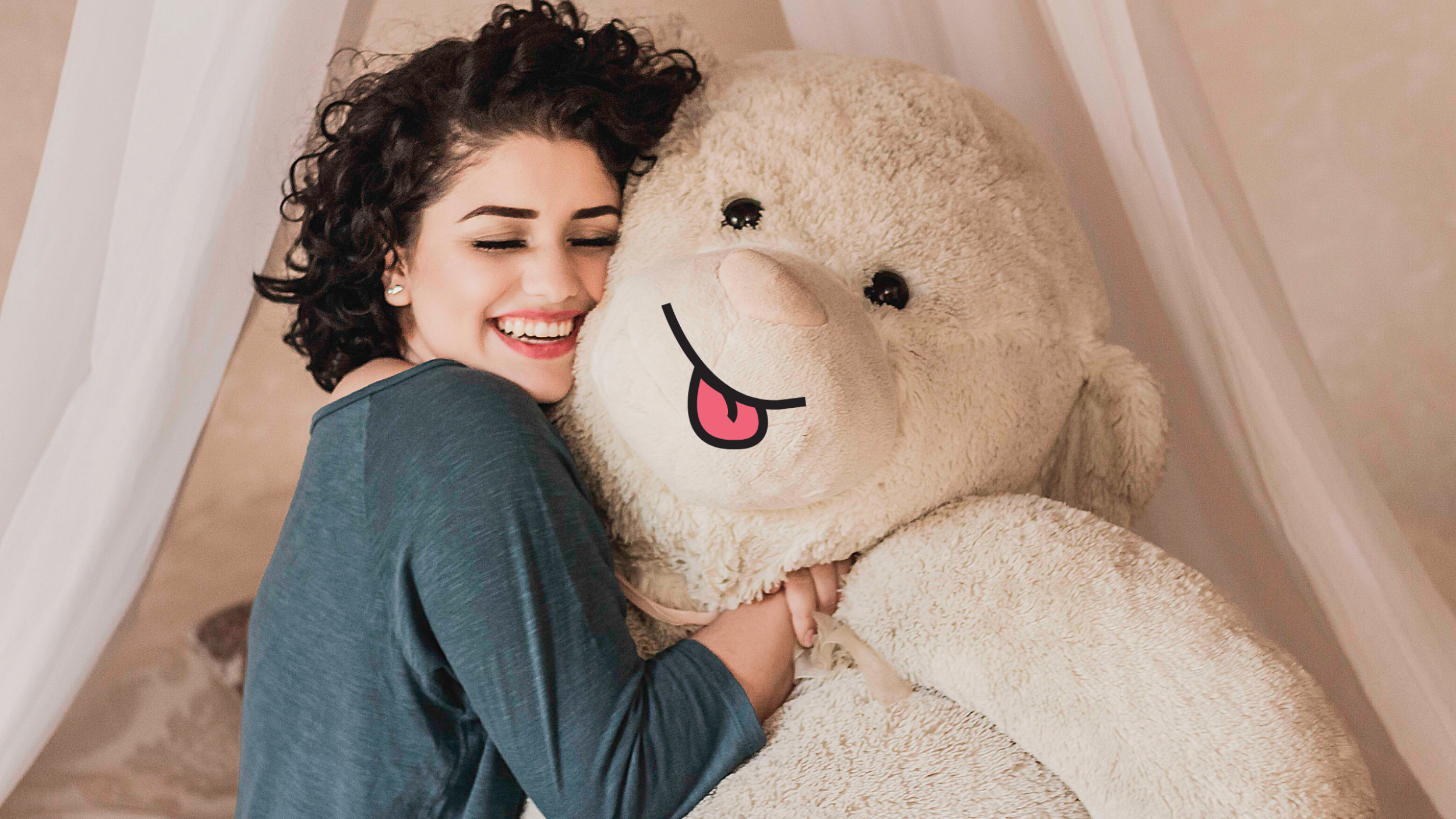 Growing up with clothes that do not fit you perfectly or clothes that are not tailor-made for you is a real nightmare. If you are a teenage girl with curves and a beautiful body, you probably have faced lots of body shaming and crisis in choosing the right outfit.
It's all thanks to pop culture for trying to take a step forward in normalizing the culture of having big butts and curvy bodies. We all saw the skinny models on the cover of any famous magazine. Whether it was Vogue or Playboy, all the media houses and magazines favor the skinny white models in size zero bikinis, dresses, and shorts.
If you ever felt like you were less of a person because of having big boobs, big butt, and curves then you might relate with the struggle of finding the right sizes, the perfect dress which fits your body in all the right places and having the confidence to flaunt your outfit to the world.
Confidence is a crucial element in doing anything. Whether you are preparing for an interview, a viva, or a job, it is significant to have confidence in knowing your abilities and having a firm grip on your style.
While wearing any item clothing for the first time in your life, you will need the confidence to pull it off. So, pull up your big girl panties, and let's dive in straight into the tips and tricks to show off your body in the most exciting way possible.
Knowing Your Size
One of the most important ways to understand how online shopping works for plus-size fashion is to have a keen understanding of your size.
Plus-size comes in three different types. The first one is a Misses' Size. The second is the Women's Size, and lastly, the third is the X Sizes.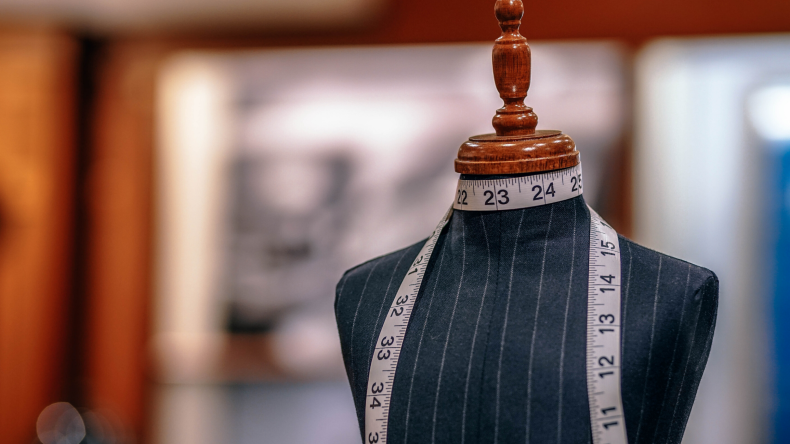 Misses' sizes are targeted to specific numbers like size 18, size 20, and so on. Misses' size works amazingly for youthful and bold looks. Most of the time, businesses stick to this size as it is one of the most common sizes of all and is also readily available to the retailers. Many brands consider size 14 and above a plus size, whereas few other brands count plus-size from size 16 to 18.
Women's sizes are placed with the letter "W," which indicates that it is a women's size. This type of clothing size is suitable for women who want a relaxed and natural cut of the clothing material. The clothing line will contain more space to accommodate your curves, your bust, and hip areas. Many times a brand also adds a "Plus" or "+" to emphasize that it means the same thing as "W."
X Sizes are stated as the name shows. These sizes come in 2X, 3X, or XXL sizes. They are mostly suitable for types of clothing that do not require a tight fit or tailored size. It is commonly used for loose t-shirts, sleeping wear, or knits as they require less fitting.
Measure yourself. Often we forget that we can solve our own issues without relying on anything or anyone else. Grab an inch tape, measure yourself, and voila! You have the right size at hand. You must have seen that many times your two different favorite pieces of clothing have entirely different sizing material. This usually happens because of the difference in fabric, cutting, and tailoring of that particular design. Measuring yourself will help you identify the right size, and you would not need to go back and forth in choosing the right size.
Once you have a good understanding of your size, you will be able to choose the right measurement from any online shopping website.
Dos and Don'ts of Styling Plus-Size Clothes
Susan Moses, the famous stylist for celebrities on and off the red carpet, talks about Plus-Size fashion in detail in her book The Art Of Dressing Curves. Susan is a world-renowned stylist for knowing how to flourish at owning your curves and style them. Here are a few tips by her and some other women who have excelled at rocking the Plus-Size fashion looks.
1. Avoid the Undergarment Lines
When you wear a dress, whether it is a pencil skirt or a tight little black dress, your undergarment lines can ruin your outfit's final look. If a dress is too tight, you will instantly start showing the undergarment lines, and there's where you know you have to make sure that you find a hack for it.
2. A Well-Fitted Dress
While purchasing a dress, you should be very careful about whether the dress is fitting you in all the right places or not. A well-fitted dress is your key to looking flawless. Most of the plus-size women face issues in the dress being too tight in the bust area or too tight in the butt area. The size of every dress is different, so it is essential to know the difference between a tailor-made dress and a too-tight dress. The latter will show your undergarment lines, and that will make you feel very off-putting.
3. Spanx Your Way Through It
Spanx can be painful. They can seem too hard to breathe, and you may feel a little uneasy in it, but when it comes to fashion, you have to bear a little pain. Spanx can help you provide a smooth and sexy body shape. It tailors down your body parts to the right size and shape. It works like wonders for wearing dresses, evening gowns, and formal wear.
4. Heels For the Sexy Look
Who does not love long legs, right? Long legs and showing off more skin area gives an impression of a look put together and sexy. Wearing stilettos and classic pumps can give you that edge over your look. Wearing the right and perfect kind of shoes is super important to your outfit because shoes add the last touch and spark to your overall look. On the other hand, if you wear flat shoes or sandals, your legs will look too short, and it can diminish the aura of your look because flat shoes can have a widening impact on your look.
5. Say No to Baggy Clothes
I know it's hard. I totally understand that you find comfort in wearing baggy clothes, and it is YOUR comfort zone, but hey, we all gotta do what we gotta do! Wearing baggy clothes is like you are hiding your body from people and in 2020, we are past the hiding the stage. This is the year where you embrace your curves and wear things that are your size. Baggy clothes give off a shaky and unconfident look to your body and personality.
6. Shake Off the Fear and Try New Colors
Plus-size women love wearing the neutral and pastel colors because they have found their comfort zone in that color palette. Due to this, many of them feel shy and scared of trying new colors. Staying in your comfort zone might be helpful and cozy, but it does not give you the thrill of enjoying something new. Your all-black outfits need to be changed with mismatching hot pink with pink gold. You can experiment and try to find out which colors suit you the best.
7. Men's Department Is NOT Your Department
You may get the kind of long t-shirts and jeans that you like in the men's department, but it is not your right place to shop. Men's measurements are vastly different than women's. Most of the times, the items women buy in men's department is because they can't find their sizes in women's clothing stores which truly sucks but here is where you need to dig deep and find out online shopping options where you can easily buy the right size items for yourself. Shein has a great variety of plus size clothing at your disposal.
8. Invest in Your Clothes
Cheap clothing can be a rip off when you are a plus-size woman, and you are super afraid of moving a little too wrong and tearing off the dress or jeans. Yes, that happens. There is a lot of fear when you sit double legs crossed or sit in a yoga position because you know in the past, your tights and leggings have been ripped off. This is why you need to invest in items that last longer and are of excellent quality. You don't need to buy all the items in one go. But you can divide a list of two items per month and buy things reasonably and over time. It will help you maintain a good and decent habit of spending money with care and give you a great product in return.
Treat yourself by taking care of your looks, your health, and mental well-being by being proud of who you are as a person. Confidence is your key to smashing the stereotypes!