Sponsored Article
Price Doesn't Equal Quality When It Comes to CBD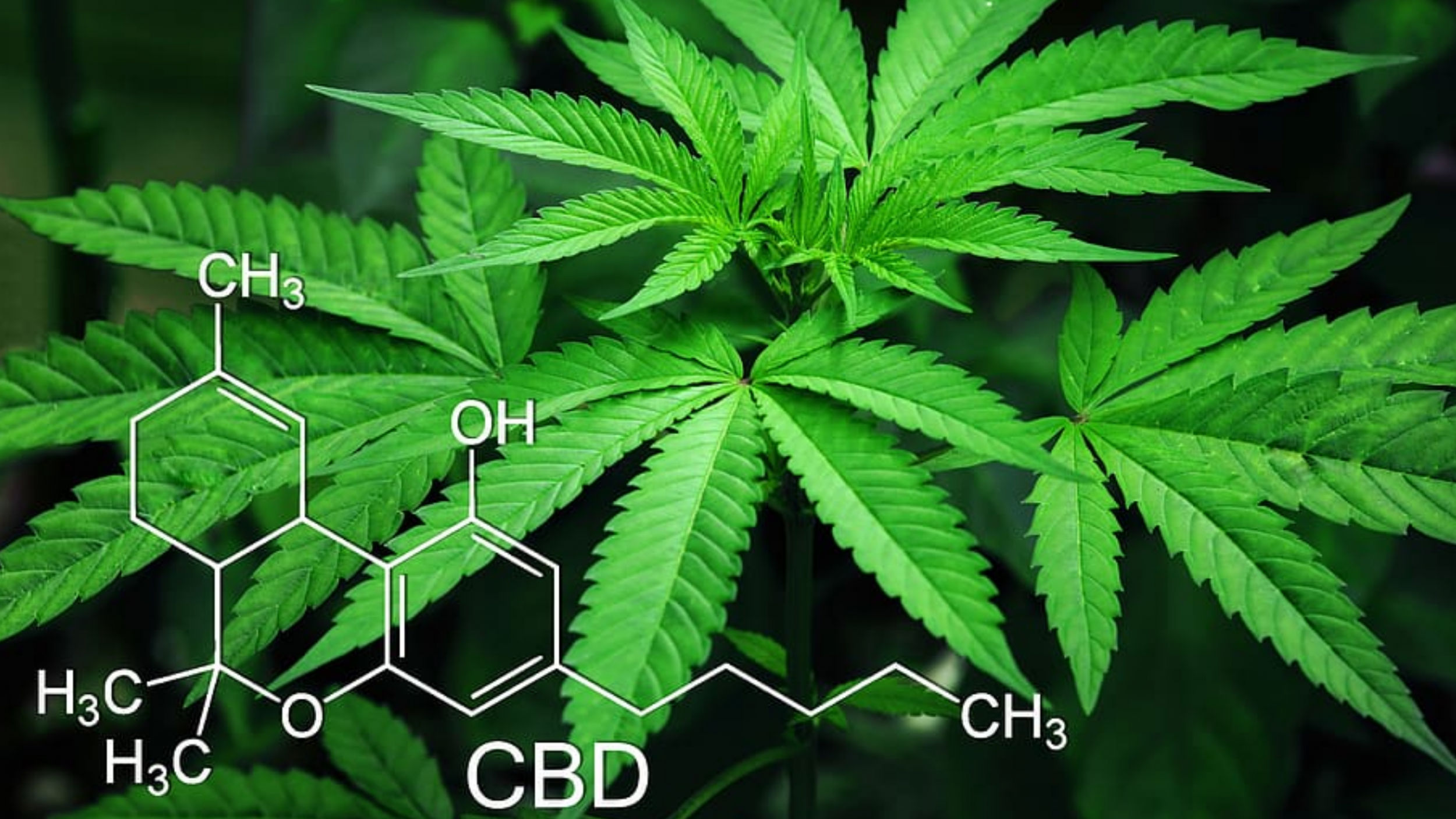 It's important to consult your doctors with any medical concerns, and before making any changes or adding supplements to your health plan.
For a long time, consumers have been conditioned to believe that a higher price equates to higher quality. But when it comes to CBD products, that doesn't always hold true. Prices can vary dramatically between brands, as does quality, and choosing a safe effective product is not as simple as taking a quick look at the price tag.
According to Sequoia Price-Lazarus, CEO and founder of CBD brand Lazarus Naturals, "The CBD industry sets prices according to perceived quality, but we're doing it differently. We asked ourselves, why should high quality, effective CBD only be available to those who can afford overpriced products?"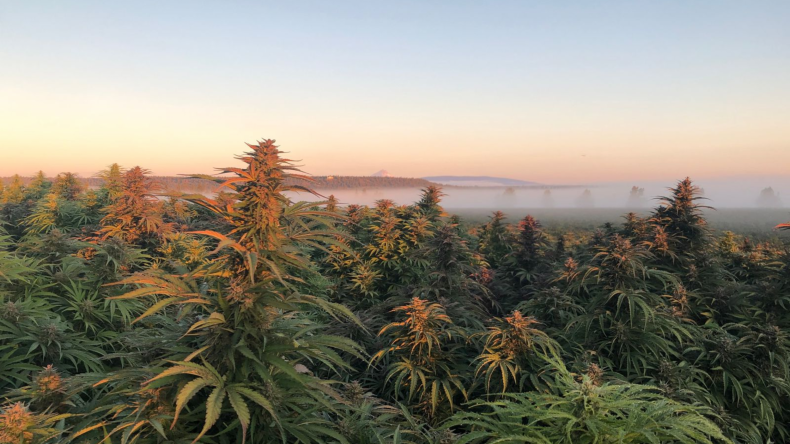 How Are Some CBD Companies Able to Charge Less for the Same Quality?
According to Lazarus Naturals, vertical integration, where it controls every part of production, makes it possible to keep costs low and ensure the highest quality.
"We have an efficient process to control purity, potency, and consistency by doing everything ourselves, from growing our own hemp on farms in Central Oregon and extracting the CBD oil, to formulating and packaging the finished products," said Price-Lazarus
The company asserts that ethically it does not overcharge because many consumers simply cannot afford to realize the benefits of CBD. "Our company was founded with a mission to provide high-quality CBD for everyone and we price our products fairly," Price-Lazarus added.
Recently, Lazarus reduced its prices by 20 to 40 percent, while increasing the potency in its Standard Potency Full Spectrum CBD Tinctures by 33%.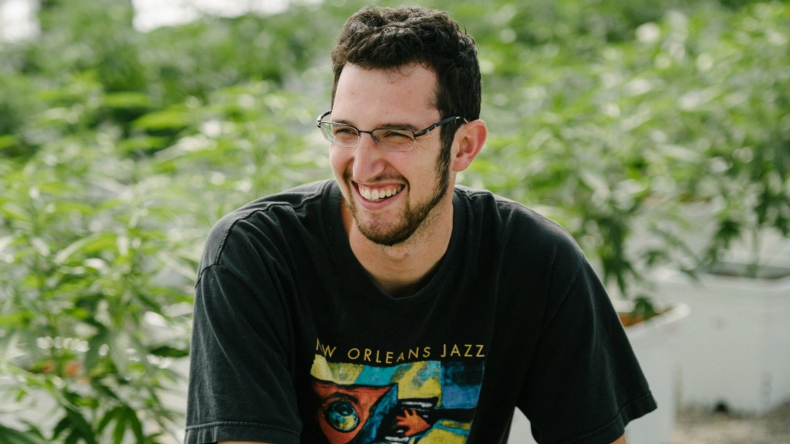 How Do You Compare CBD Prices?
Comparing prices of different CBD products can be confusing even for those who are good at math, according to CBD consumer advocate and educator Brian Peterson.
But he insists that it's actually easier than people might think. "The best way to compare prices is on a 'price per milligram of CBD' basis," said Peterson. When comparing brands, shoppers will find some charging three to four times more per milligram of CBD.
"To calculate the price per milligram for a product, simply divide the total price by the total amount of CBD in milligrams. By comparing prices on the basis of price per milligram, you get a true 'apples-to-apples' comparison of value for your money."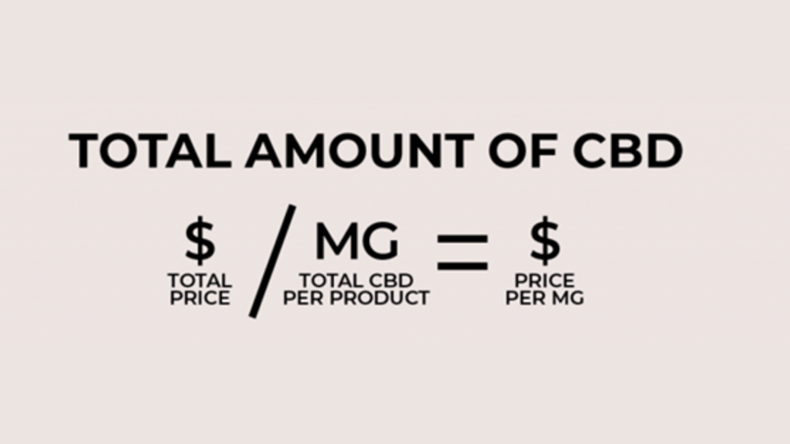 He warns consumers to not confuse milligrams with milliliters. Milliliters measure the portion of liquid in CBD tincture, whereas milligrams show the amount of CBD a product contains.
How Do You Know If It's High-Quality?
Unfortunately, there are many cheap, low-quality CBD brands on the market that may not be safe or effective. So if price doesn't dictate quality, how do consumers make a good choice?
Check Lab Test Results
Reputable CBD brands turn to third-party labs to test their products for toxins, such as heavy metals and pesticides, as well as to confirm the amount of CBD on the label is accurate. Lazarus Naturals provides these independent test results for every product it sells. Customers can verify a product's purity and potency on the company's website by referencing the batch number listed on the product.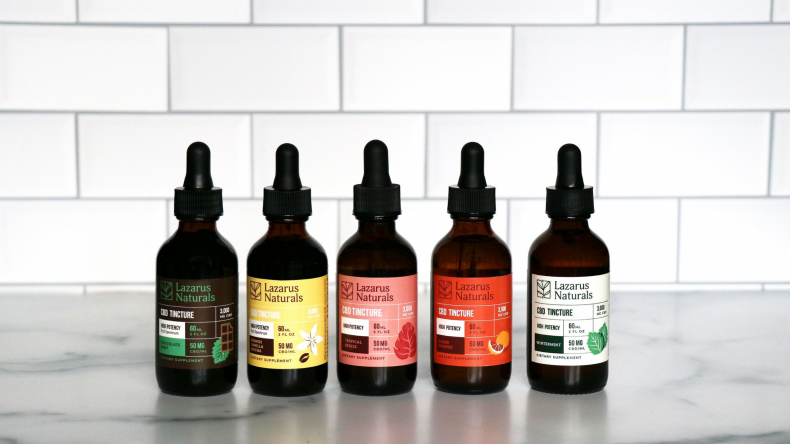 Look for cGMP Certification
Another good indicator of CBD quality is the Current Good Manufacturing Practices (cGMP) certification, which guarantees that the CBD has been produced in a facility that has been audited by a third-party for adherence to Food and Drug Administration (FDA) standards. Those standards ensure that the company is not cutting corners and producing safe, consistent, and effective products. Any reputable CBD company will be forthright about whether or not they are certified.
Look for Reliable Consumer Reviews
It doesn't hurt to look for trustworthy reviews from those who have already tried different CBD products. Brian Peterson, who is also the founder of CBDOilUsers.com and lead admin of the largest CBD group on Facebook, pointed out that "Lazarus Naturals stands out from the crowd because of their high-quality products and affordable prices that are the lowest on the market. [They have] been overwhelmingly voted as the CBD Brand of the Year by members of our CBD Oil Users Group on Facebook for the last three years."
While consumers do need to be careful when choosing a CBD product, the benefits some experience from using it are worth the extra effort.