Sponsored Article
Proper Nutrition, Exercise, and This Often Overlooked Tip Could Be What You Need To Lose Weight
Proper Nutrition, Exercise, and This Often Overlooked Tip Could Be What You Need To Lose Weight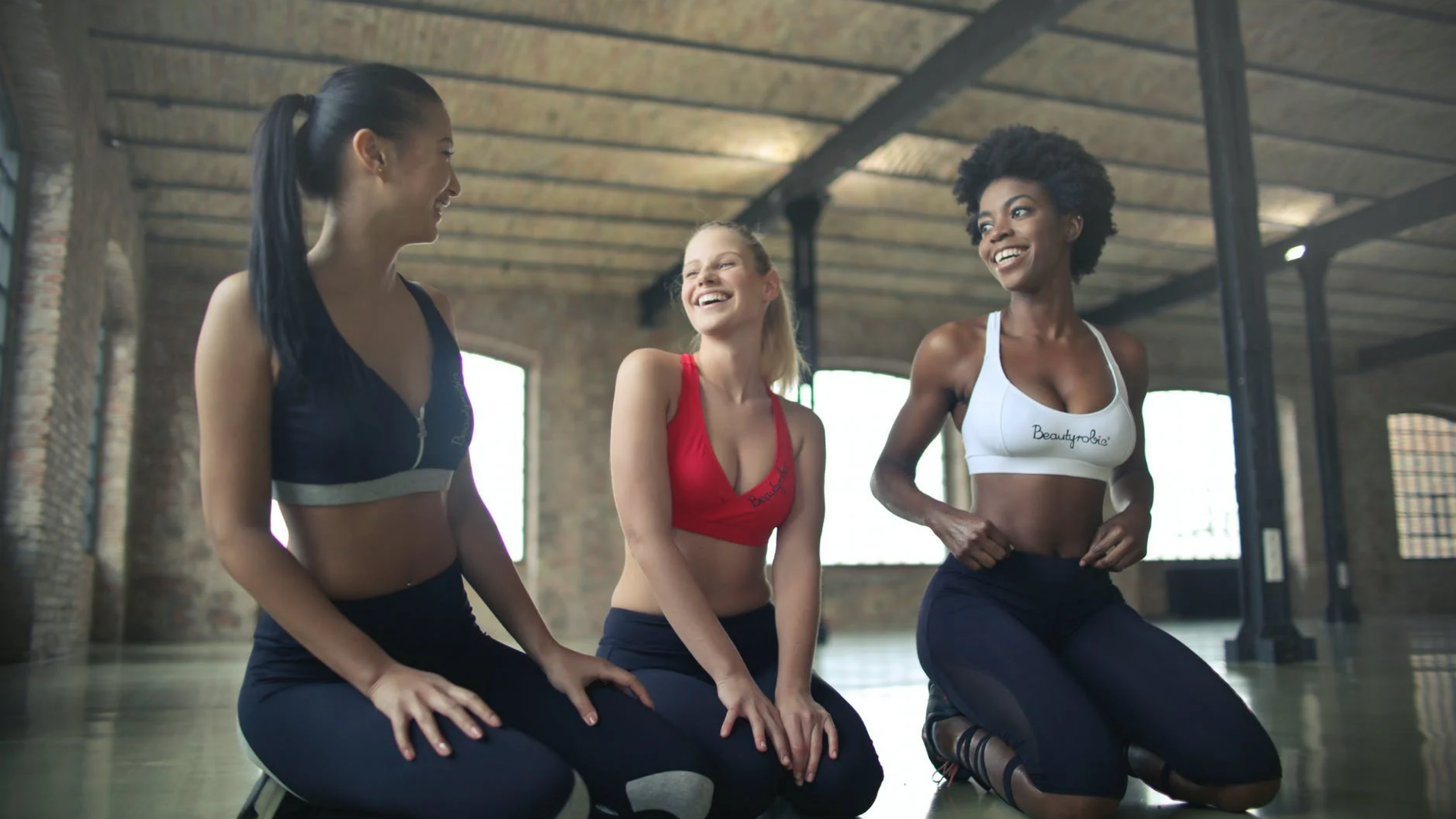 It's important to consult your doctors with any medical concerns, and before making any changes or adding supplements to your health plan.
Dieting and exercising are considered the basic tenets of losing weight. You've probably heard that countless times by now. But could there be more to it than that? Instead of burning out on another intense and restrictive crash diet that leaves you on the low end of the "yo-yo," why not try something different?
It might be time for you to leave the yo-yo behind and embrace a different approach to weight loss. Say goodbye to fads and hello to Noom, a digital health platform rooted in psychological principles that's on a mission to help people lead healthier lives.
What's Going on With Crash Diets?
There is no shortage of crazy crash diets floating around the fitness world. From eating jars of baby food instead of actual meals and consuming cotton balls dipped in orange juice, to only eating while wearing blue-tinted glasses, these fad diets can range from bizarre to downright dangerous. They could also be counterproductive, especially if you deprive yourself of calories and then just gain back all the weight you tried so hard to lose.
Dr. Gary Bennett is the Bishop-MacDermott Family Professor of Psychology & Neuroscience, Global Health, and Medicine at Duke University, as well as the President of their Society of Behavioral Medicine. His work and research are focused on designing, testing, and disseminating digital obesity treatments. He said in a 2019 NPR story, "It's hard to be restrictive for a very long time," understanding how challenging it can be to stick to these highly restrictive diets for an extended period.
Dr. Yoni Freedhoff, the Medical Director of the Bariatric Medical Institute and Professor of Family Medicine at the University of Ottawa in Canada, echoed these sentiments to NPR, saying, "We do try this all-or-nothing approach, where all or nothing, you know, almost always brings you back to nothing."
"Unless you like the life you're living while you're losing your weight, you're probably not going to keep living that way," Dr. Freedhoff explains. "And as a consequence, that weight that you've lost will come back."
Could there be an alternative to the endless cycle of crash diet weight loss and burnout weight return? Is it possible to adopt a lifestyle with healthy habits that enable you to lose weight and keep it off?
Can You Like The Lifestyle You Live While You Lose Weight?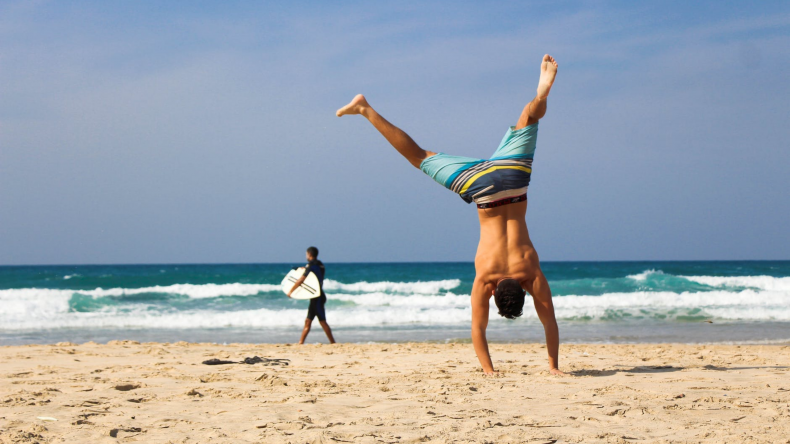 When we think of diets, some people might think of all the sacrifices they may have to make to lose weight. For example, giving up their favorite foods, skipping out on meals out with friends, or passing on important events to fit in a workout. But food is as much about culture, social relationships, and connection as it is about nutrition, and those are facets of your life you might not want to sacrifice.
Proper nutrition and exercise are undoubtedly important when it comes to weight loss. So what is this "overlooked tip" we mentioned in the title? You have to like the lifestyle you live while you're losing weight.
Do you despise running and the idea of drinking celery juice? Then you might not stick with a plan that requires suicide sprints at the crack of dawn and 12 glasses of celery juice a day.
Do you like taking your dog for walks and eating fruit salads for breakfast? Then you might be more inclined to adopt those behaviors for a long time.
But how do you discover these sustainable behaviors? How could you learn to shake off some of your unhealthier habits and swap them in for healthier behaviors you enjoy? Noom could help with that.
Let Noom Help You Discover a Healthy Lifestyle You Enjoy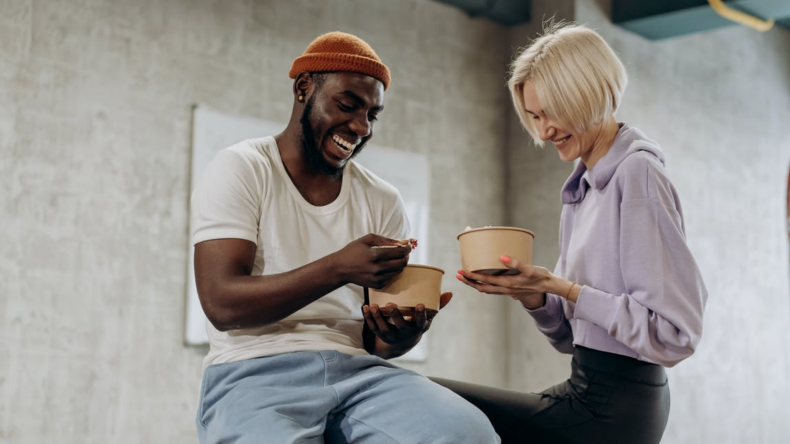 Noom is a digital health platform dedicated to helping users live healthier lives through behavior change. They empower users to take control of their health through a powerful combination of human coaching, technology, and psychology within one app.
Noom starts with a quick survey to get to know your demographics, health goals, and current relationships with food and exercise. They use this information to predict how long it might take for you to reach your wellness goals. Then, they'll help you build a personalized plan of action to accomplish your goals, based on programs that were successful for other users with similar habits and demographics.
Once you have your plan, Noom helps you stick to it with coaches, support groups, behavior change methodology, and more.
Noom could help you identify your primary motivation for losing weight. It also uses reflection techniques to help you understand why losing weight is important to you. Your personalized action plan gives you the how, and their reflection-based coaching sessions help you understand why. All you have to do is decide when. Click here to get started with your onboarding questionnaire now.
Knowing why you want to lose weight and how to do it are only part of the equation, and Noom understands that. Adopting new, healthier, and sustainable behaviors is another crucial part of the process. That's why Noom has a multi-faceted approach to behavior change, including personal coaching, peer-support groups, nutritional guidance, and a skills-building curriculum.
Their interactive curriculum is designed to help users better understand the psychology behind how habits are formed, like what we eat and why we enjoy certain foods. Short quizzes, activities, and reminders keep users engaged with the platform and encourage regular use of Noom.
Users could find encouragement and support from two key sources in Noom: their expertly-matched peer group, and their highly-trained coaches. A 2017 study by Noom reported that perceived support from both sources, peers, and coaches, served different but complementary roles in user engagement and weight loss success. The more support users felt from their coaches, the more likely they were to engage with the behavior change curriculum and adopt healthier habits. Similarly, the more support they felt from their peer group, the more likely they were to engage with the app and the more weight they lost.
At this point, you might be wondering if Noom really works for weight loss. A study from 2016 found that of 35,921 users, 77.9 percent lost weight while using the app.
The Noom program costs $59 for a monthly auto-recurring plan, and $199 for an annual plan, on sale from $750. Click here to see all the payment plan options.