Sponsored Article
The Queen's Gambit Fashion: How to Recreate Beth Harmon's Style
Here are some of Beth's most memorable outfits and how you can recreate them yourself.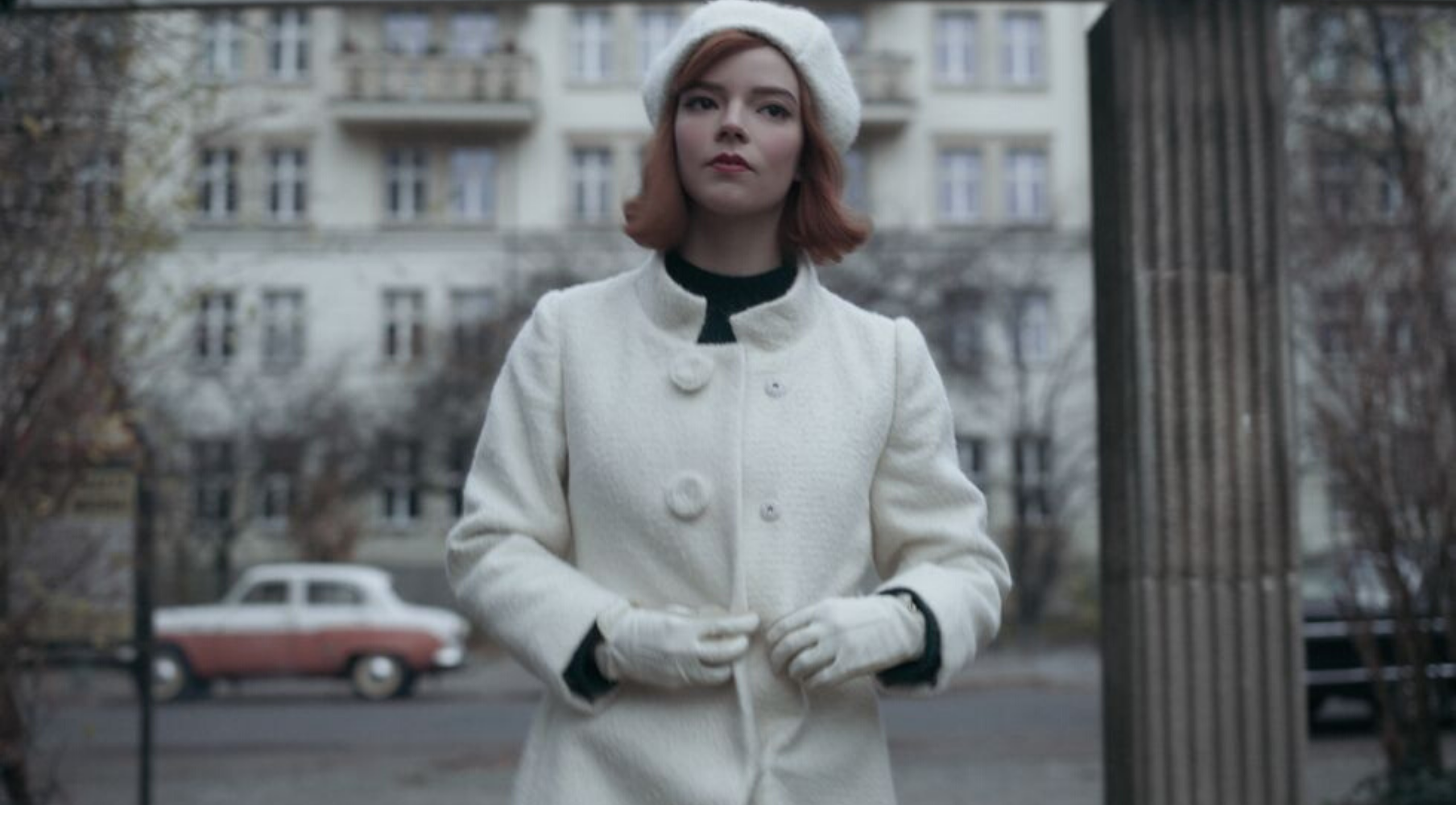 While it isn't common for chess to be linked to fashion or women, Netflix's The Queen's Gambit not only inspired chess enthusiasts but also stirred up an unanticipated frenzy for mid-century aesthetics. Beth Harmon, the lead character played by Anya Taylor-Joy, relived the best styles of the '60s and made us want to hop into a time machine.
The series, which has attracted over 62 million global viewers, traces the life of an orphaned chess prodigy in her quest to become a world champion. It takes place in the '60s, which is undeniably one of the most impactful eras that broke fashion traditions. From daring hemlines to perfect hair and makeup, Beth's fashion metamorphosis mirrored her life. From drab dresses at the orphanage to expensive-looking outfits, she went to her chess matches to beat each one of her opponents while looking unbelievably stunning.
Here are some of Beth's most memorable outfits and how you can recreate them yourself.
Monochromatic Ensemble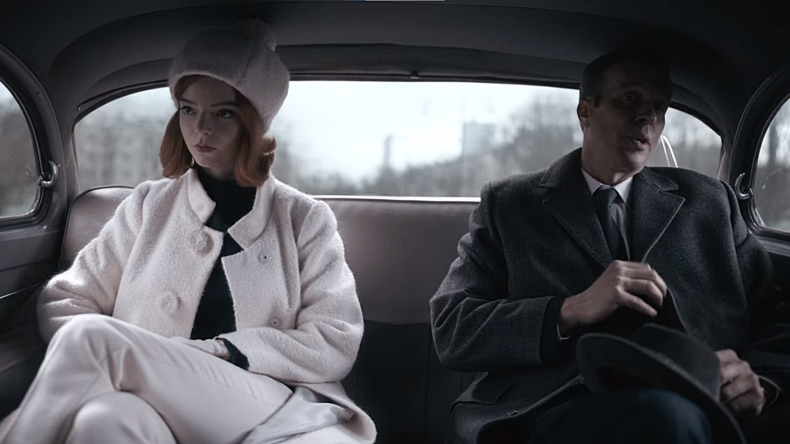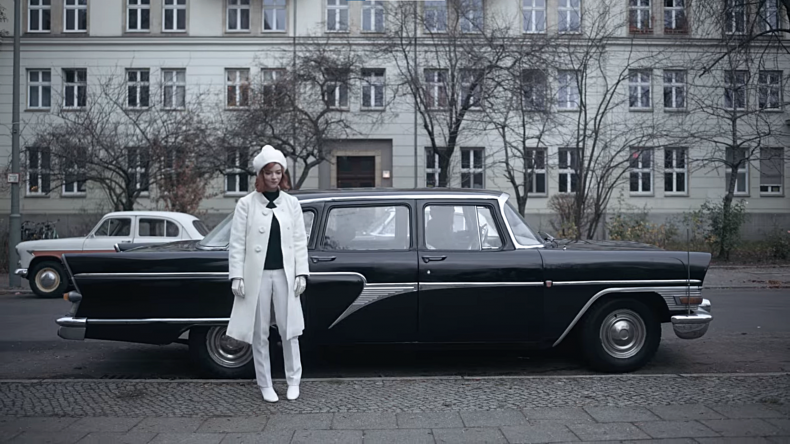 This head-to-toe ensemble Beth wore after becoming world champion is one of the highlights of the show. The coat, the beanie, the shoes—the monochromatic drama of it all was difficult to ignore and even harder to forget. Minimalism is essential, and Beth never failed to impress us. Here she went for an all-white look, but other times she wore all-black outfits.
Shop the Look: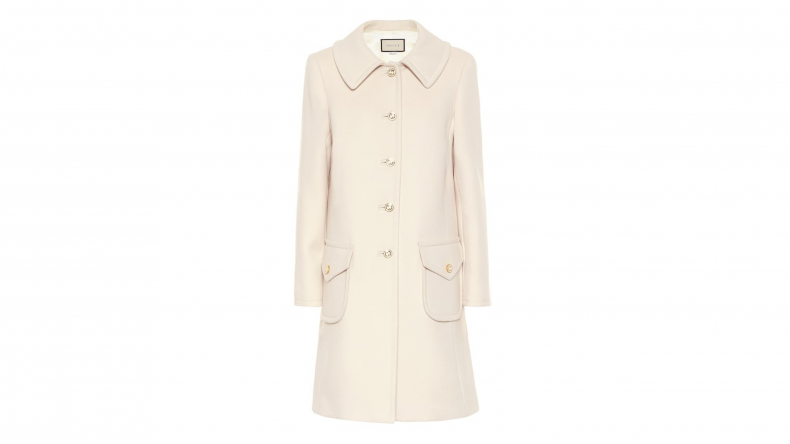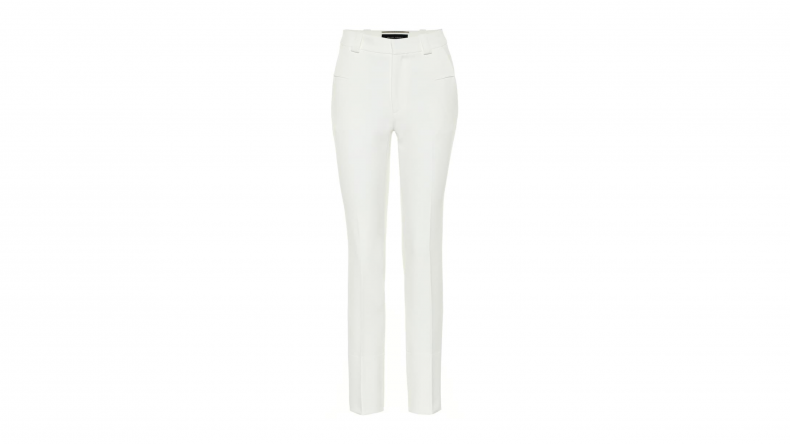 Roland Mouret Lacerta High-Rise Skinny Pants, € 525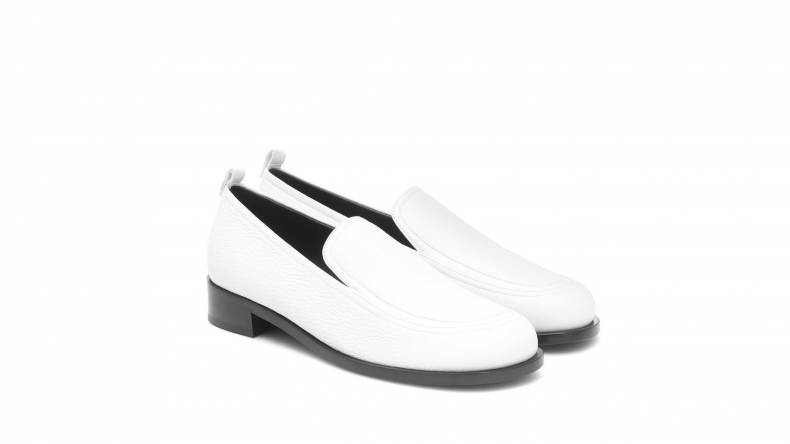 The Row White Leather Loafers, € 889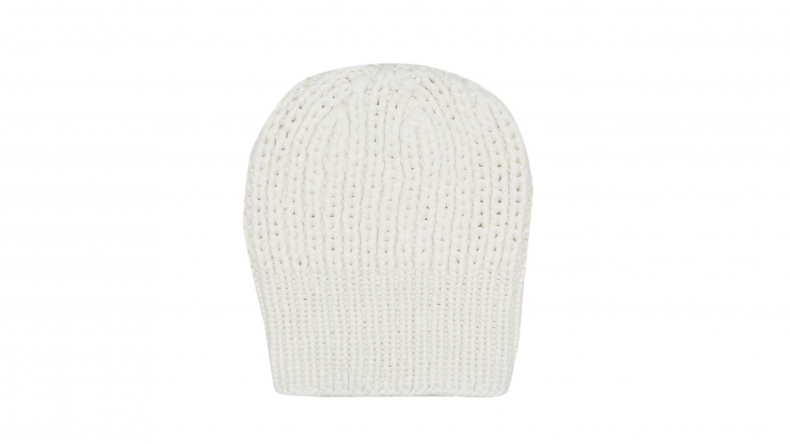 The Row Ayfer Cashmere Beanie, € 720
Peter Pan Collared Dresses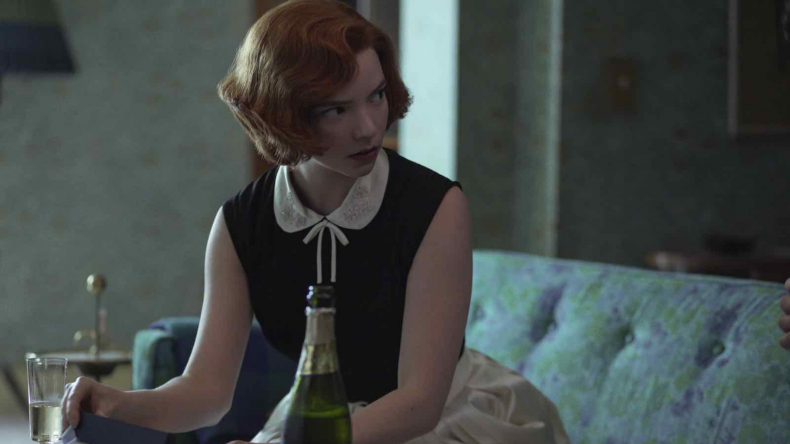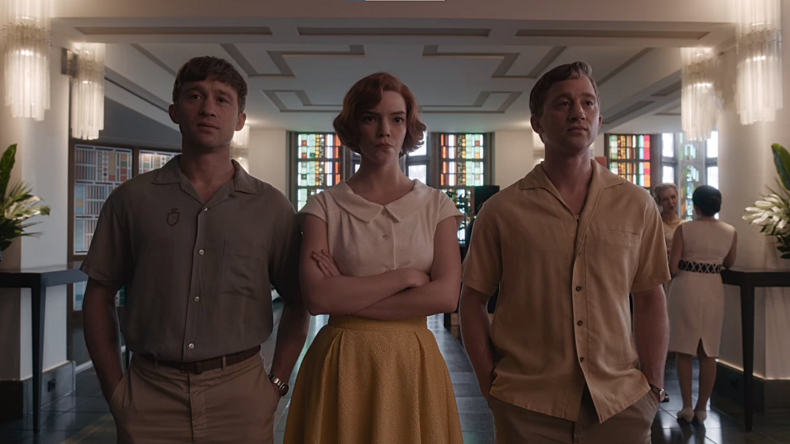 We all witnessed how Beth transformed from a dowdy orphan girl to a glamorous chess master. The fashion style shift was incredible, which began when she could finally afford to buy her own clothes. These dresses with peter pan collars caught our attention—the cute rounded collars looked perfect on the classic and sophisticated Harmon.
Shop the Look: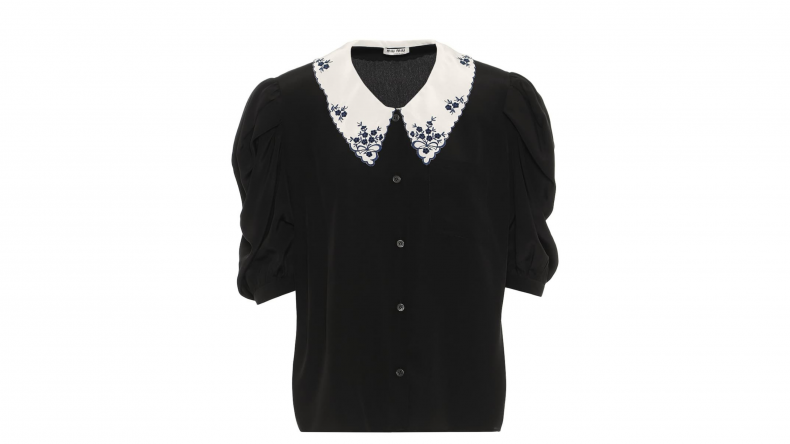 Miu Miu Embroidered Silk Blouse, € 890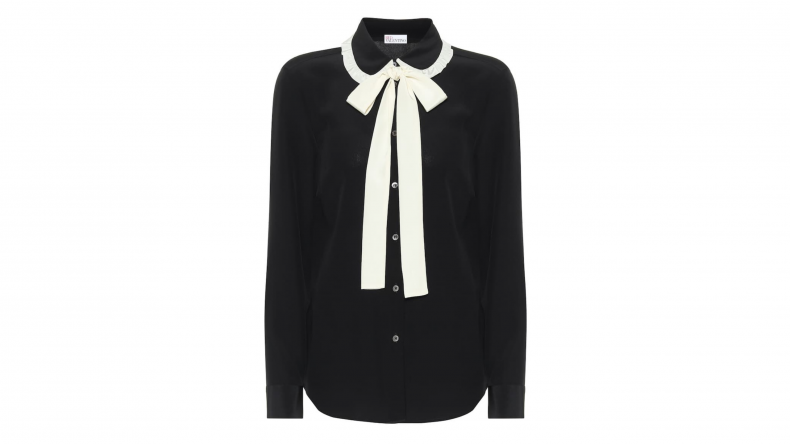 REDValentino Silk Crêpe-de-chine Shirt, € 375
Black and White Piece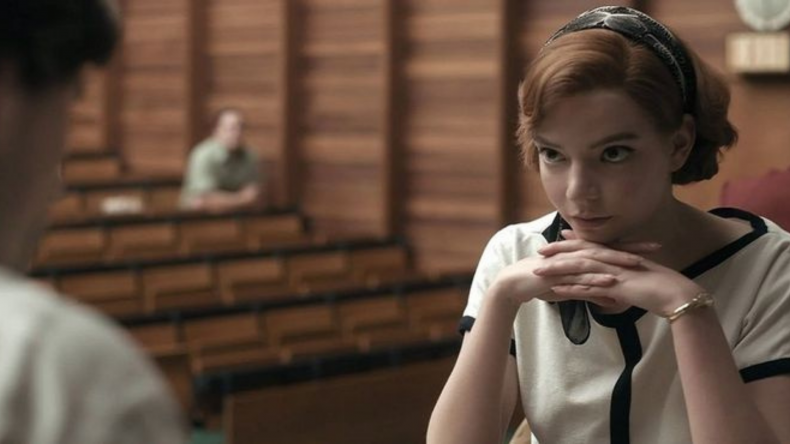 Queen's Gambit was riveting not only for the story but for the fashion. Mirroring Beth's favorite game, this black and white blouse was worn at least three times during the entire series—apparently her favorite.
Shop the Look: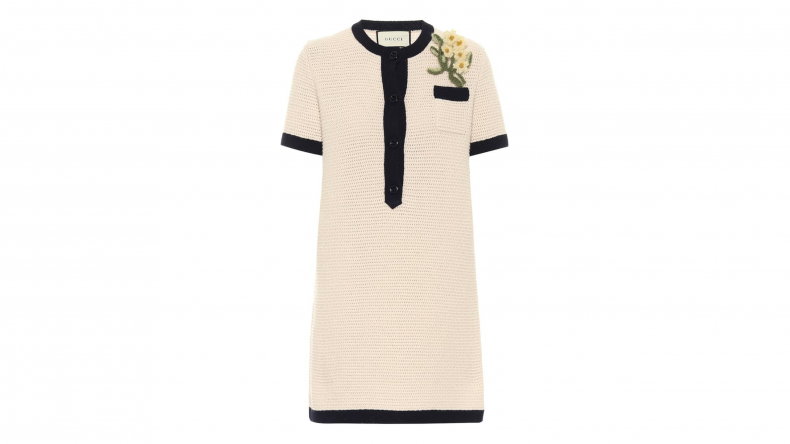 Gucci Wool Knit Minidress, € 1,500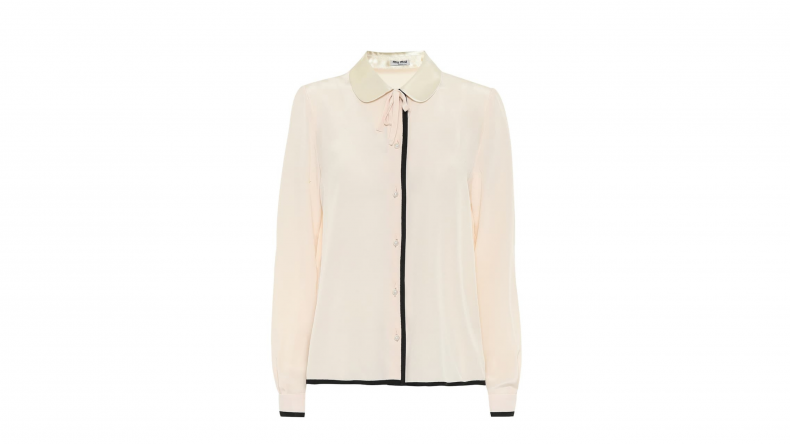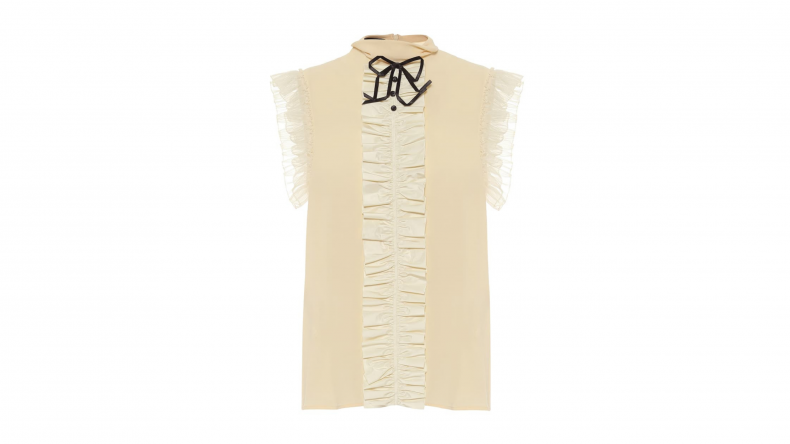 Gucci Sleeveless Silk Blouse, € 1,300
Turtleneck Sweaters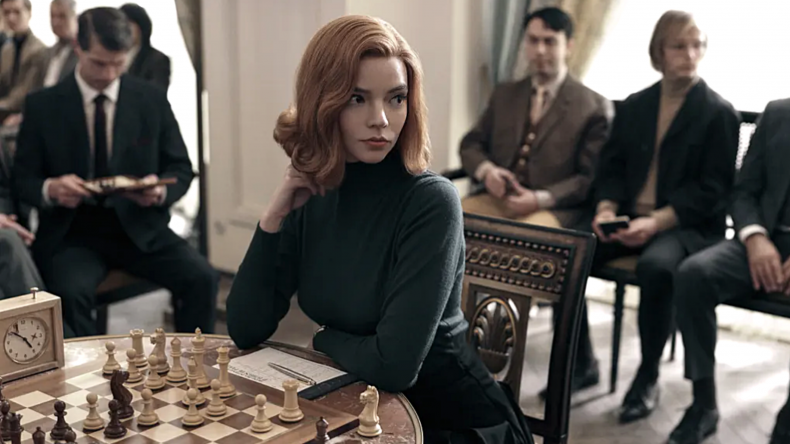 We knew Beth would be a world champ, but she unexpectedly became a fashion icon, as well. These turtleneck sweaters will prep you for the winter ahead while maintaining a Beth Harmon-inspired style.
Shop the Look: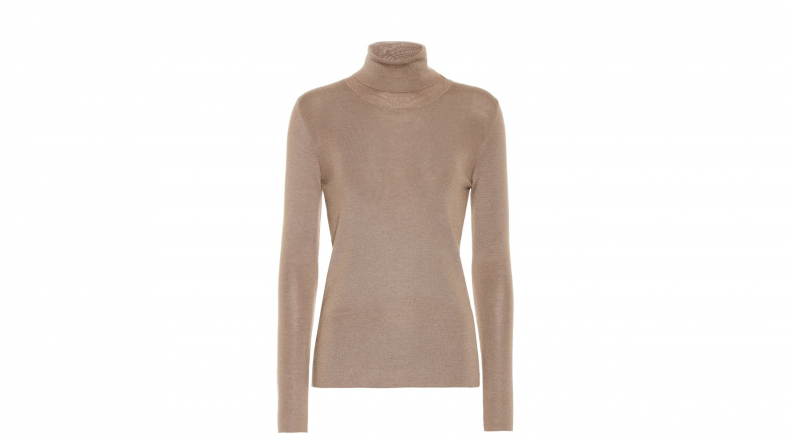 Prada Cashmere and Silk Turtleneck Sweater, € 600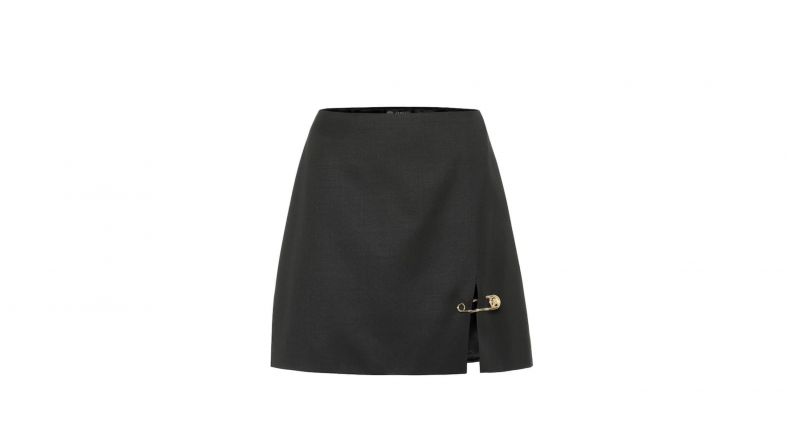 Versace Safety Pin Miniskirt, € 450
Little Black Dress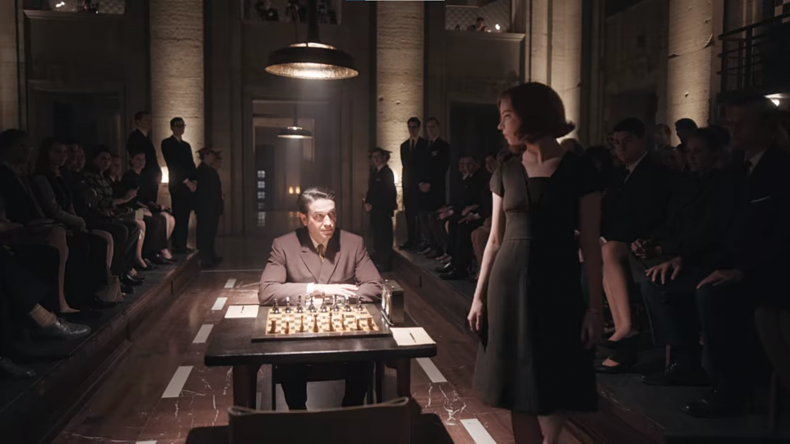 This chess-player-turned-fashion-icon flashed a few more elegant pieces during the world tournament before wearing this little black dress for her final match with Borgov in Russia.
Shop the Look: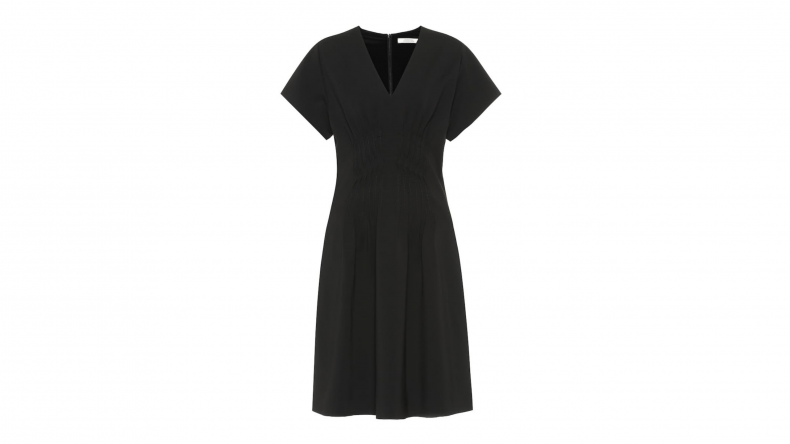 Dorothee Schumacher Emotional Essence jersey dress, € 430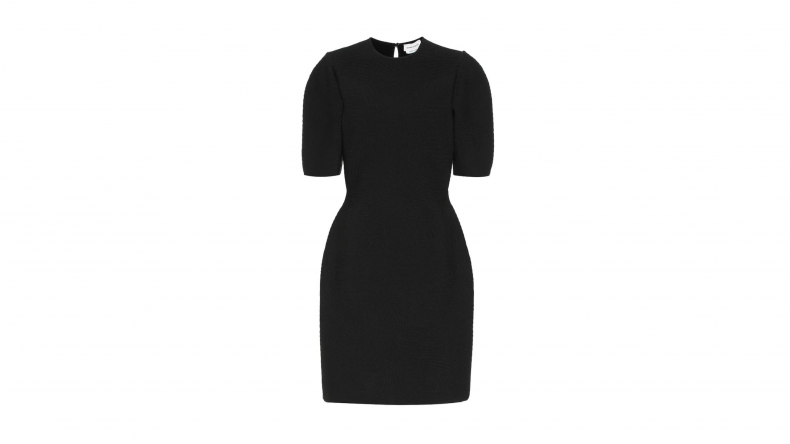 Alexander McQueen Jersey minidress, € 1,590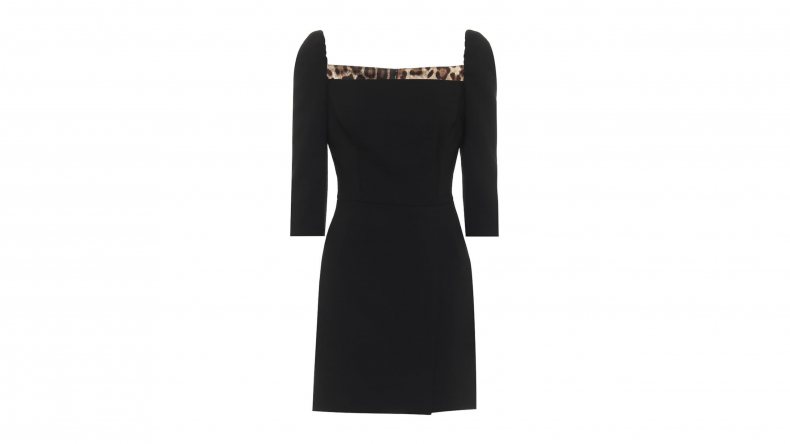 Dolce & Gabbana Stretch-Wool Minidress, € 1,150
Afternoon Tea Dresses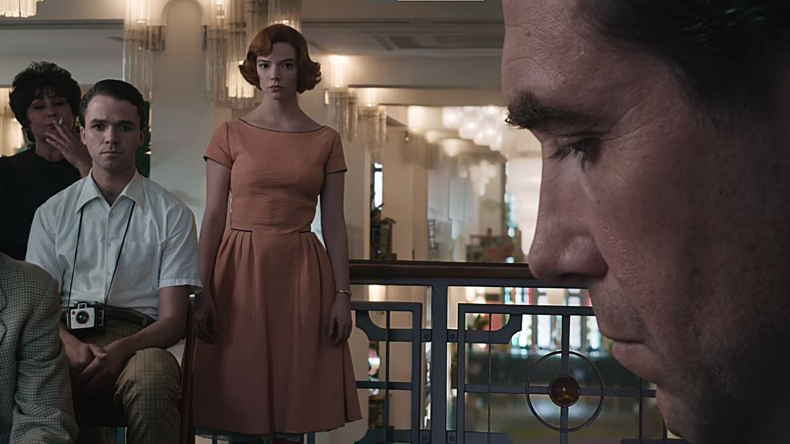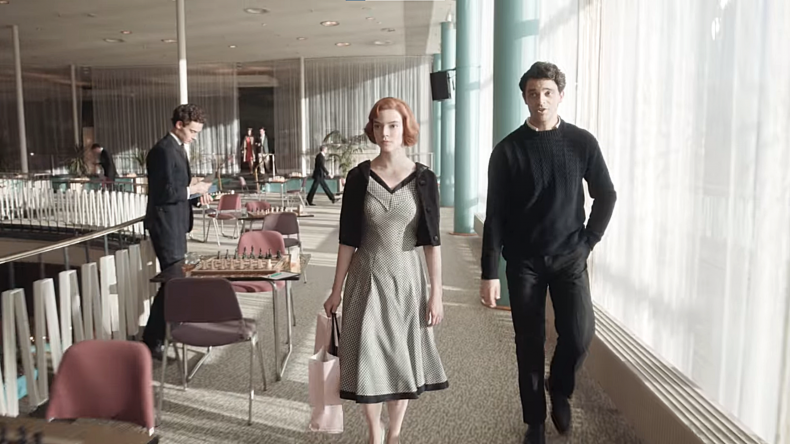 Beth dons these afternoon tea dresses during her meeting with Townes (whom she had a crush on) and during the tournament finale where she lost to Borgov.
Shop the Look: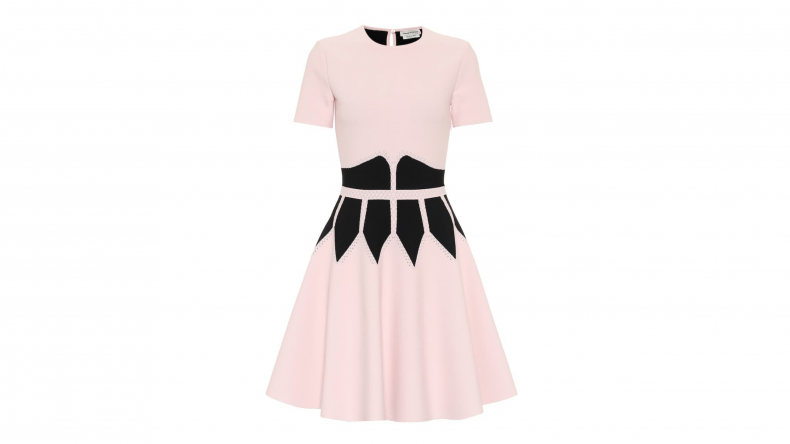 Alexander McQueen Stretch-Jersey Minidress, € 1,590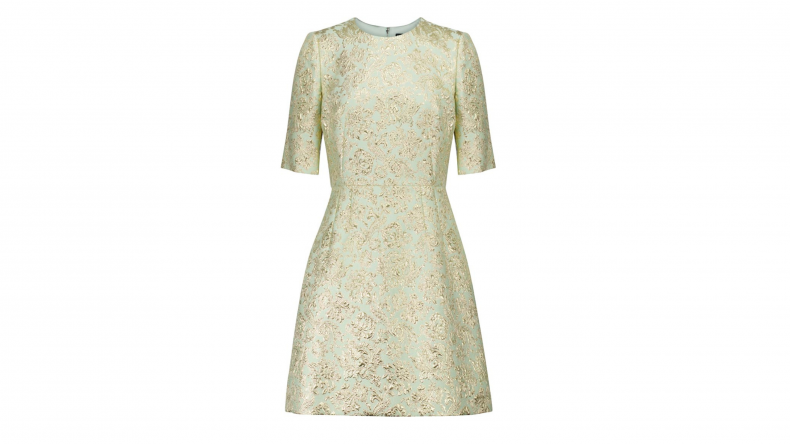 Dolce & Gabbana Brocade Minidress, € 1,650
White Minidress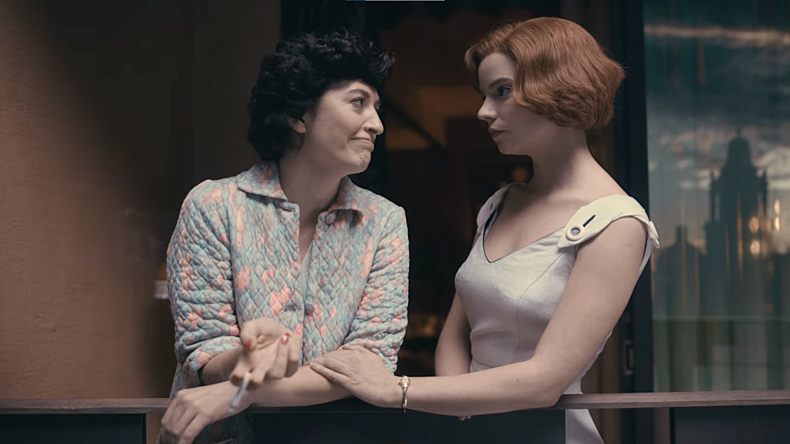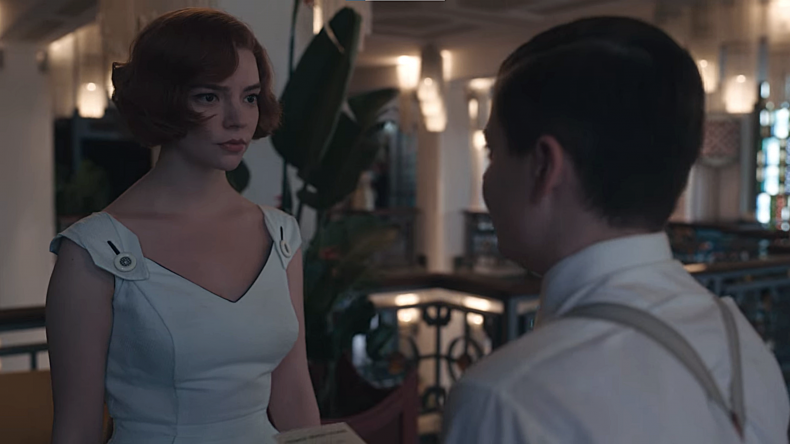 Beth looks fragile yet chic in this white minidress she wore during her match with a 13-year old Soviet prodigy.
Shop the Look: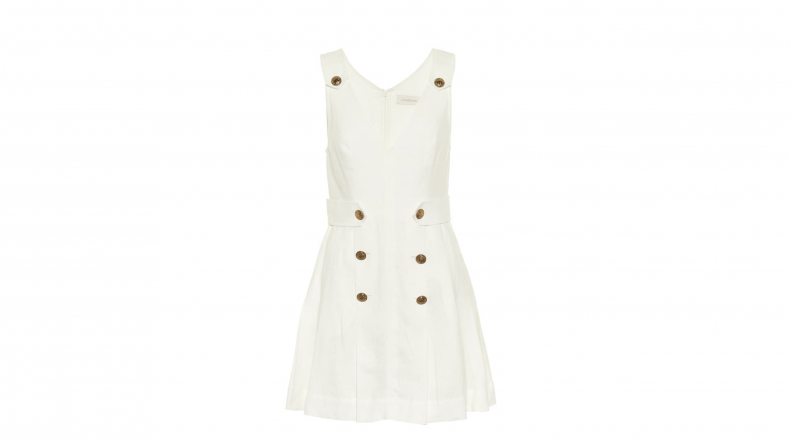 Zimmerman Lovestruck linen mini dress, € 750
Tie-Neck Dress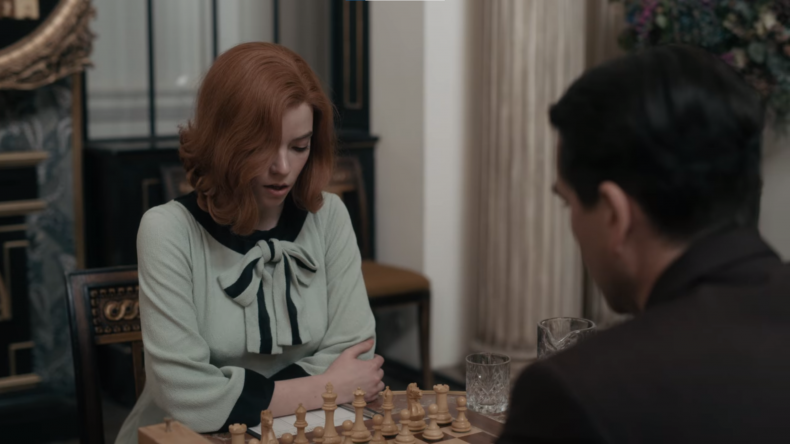 While still a little hung-over during this match with Borgov in Paris, Beth managed to look good in this mint green tie-neck dress.
Shop the Look: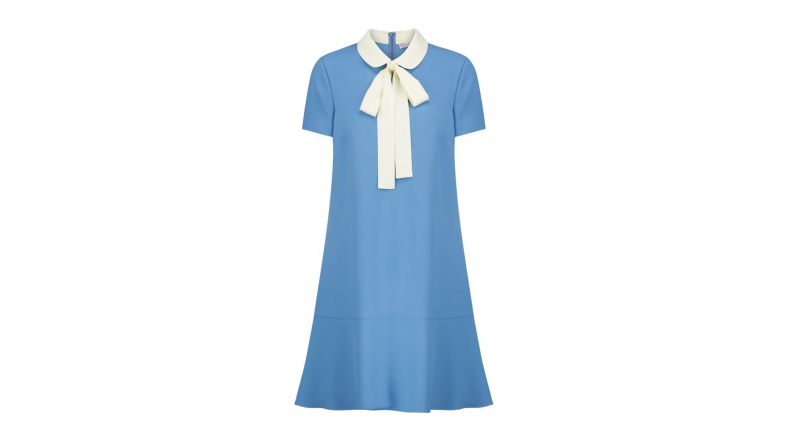 REDValentino Crêpe Minidress, € 450
REDValentino Crêpe Minidress, € 450
Headscarves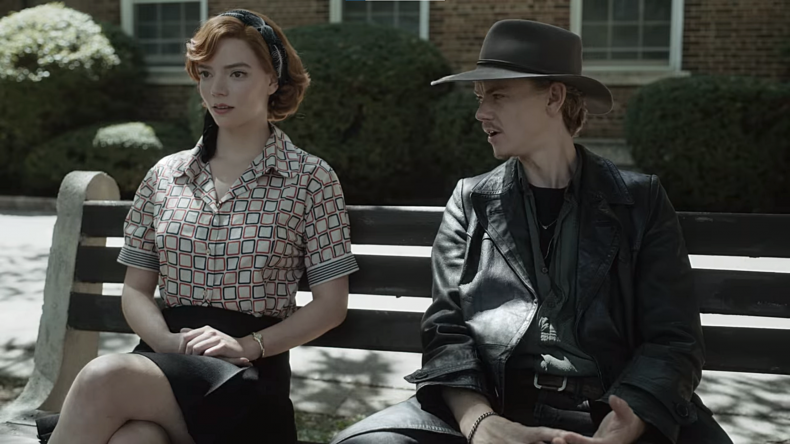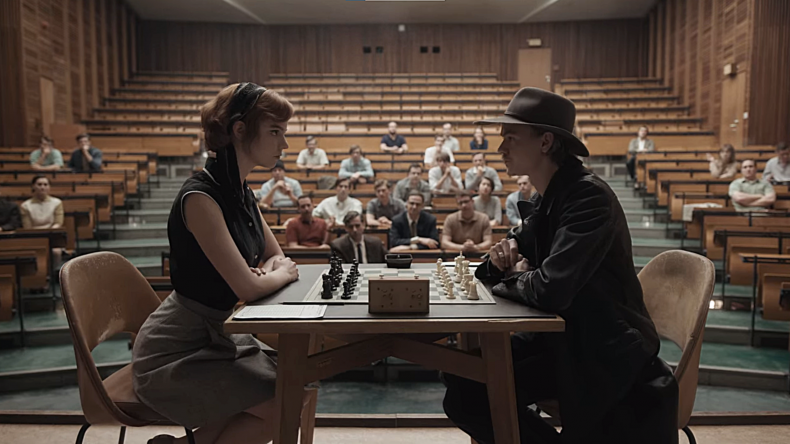 Scarves never go out of fashion. Some of the most eye-catching pieces in Beth's outfits were the headscarves. It's hardly a new trend, but this accessory definitely gives off a fun vibe.
Shop the Look: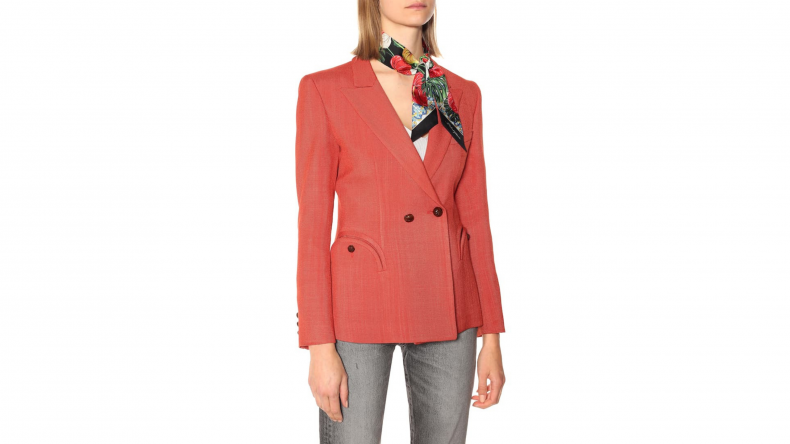 Dolce & Gabbana Printed Silk Scarf, €145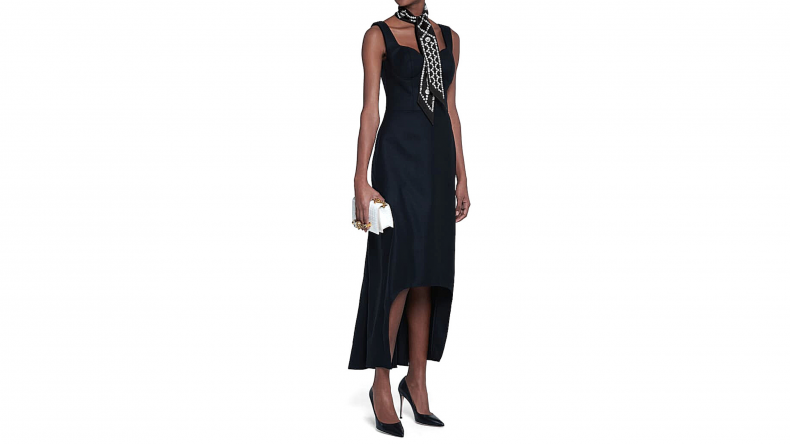 Alexander McQueen Printed Silk Scarf, € 130
Coats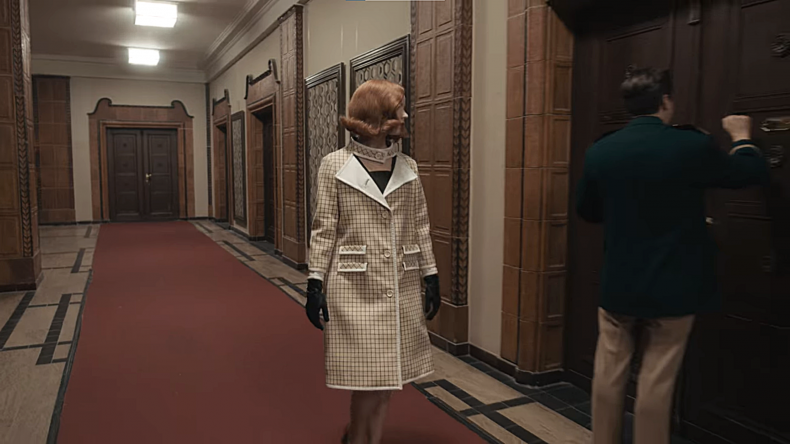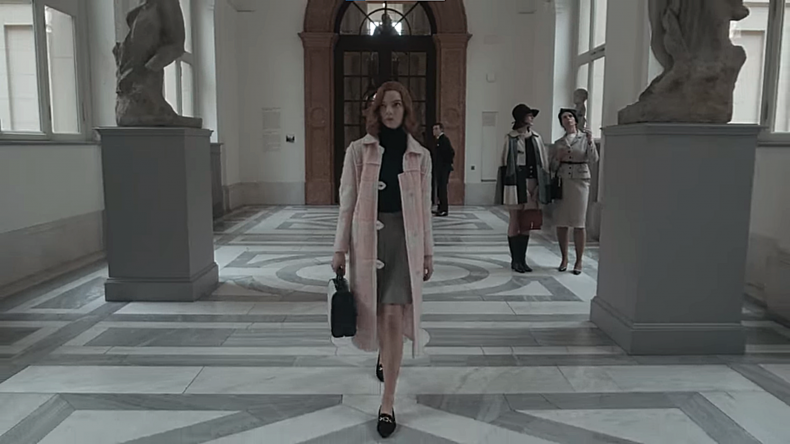 Along with the gorgeous dresses, Beth also wore dreamy coats in a palette of neutral hues. This one replicates the pattern of a chessboard.
Shop the Look: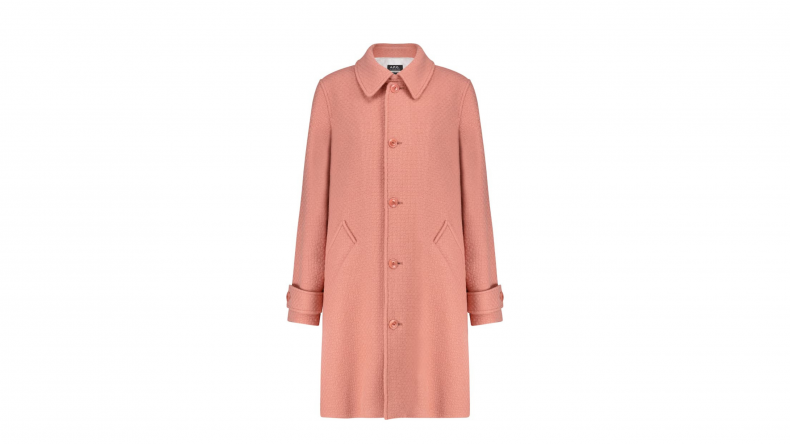 A.P.C. Suzanne Wool-Blend Coat, € 490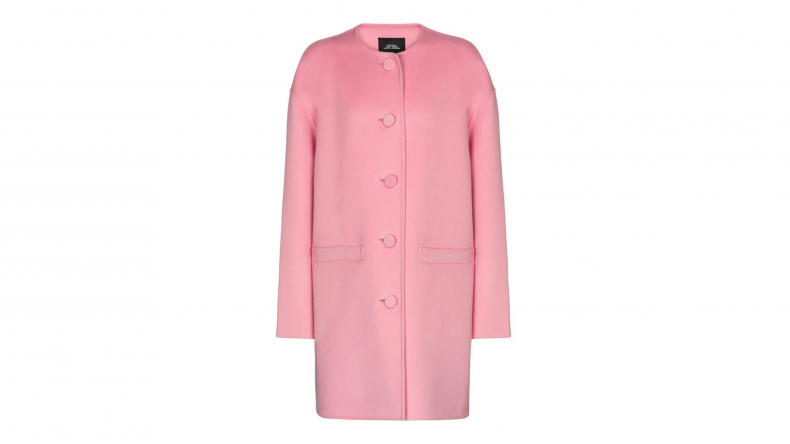 Marc Jacobs Wool, Cashmere and Silk Coat, € 1,645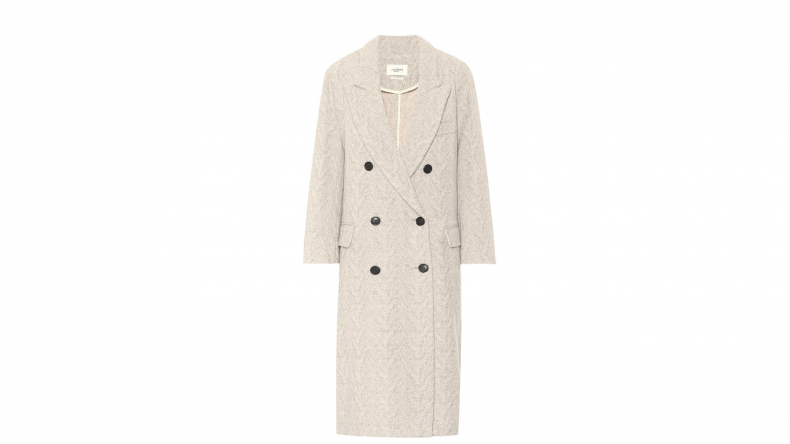 Ojima Wool-Blend Coat (40% OFF! Was: € 580, Now: € 348)
Miniskirts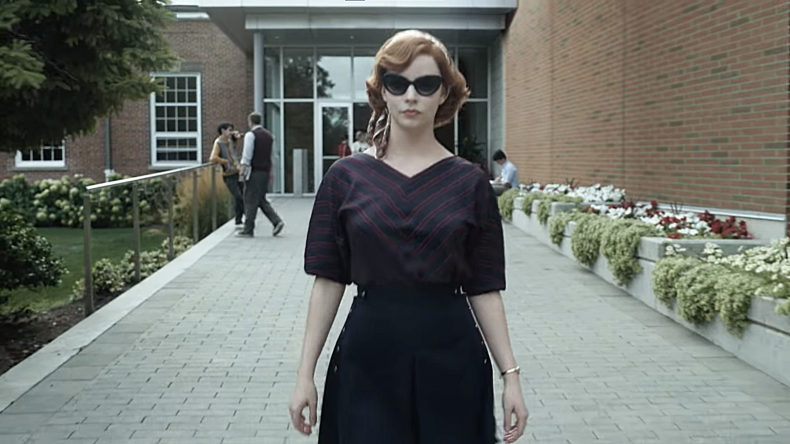 She wore this skirt in a couple of scenes with Benny Watts, her U.S. co-champion. Beth re-wears a number of her clothes, but her tournament dresses are only shown once or twice.
Shop the Look: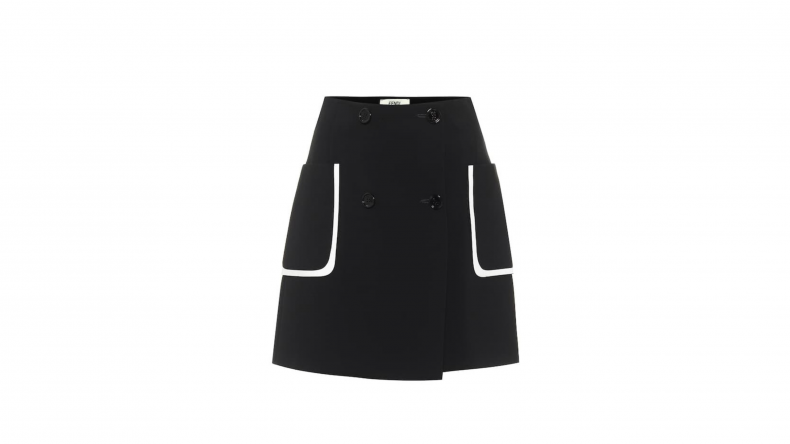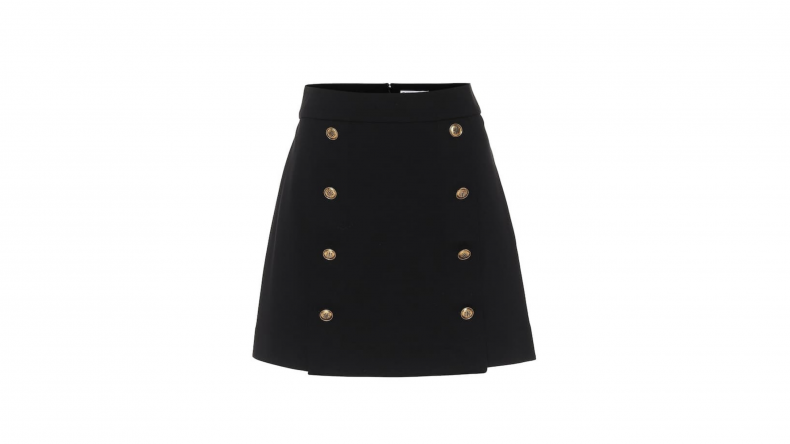 Givenchy Jersey Miniskirt, € 750