Sponsored Article
The Quick and Easy Way to Treat Painful Menstrual Cramps
Say goodbye to period pains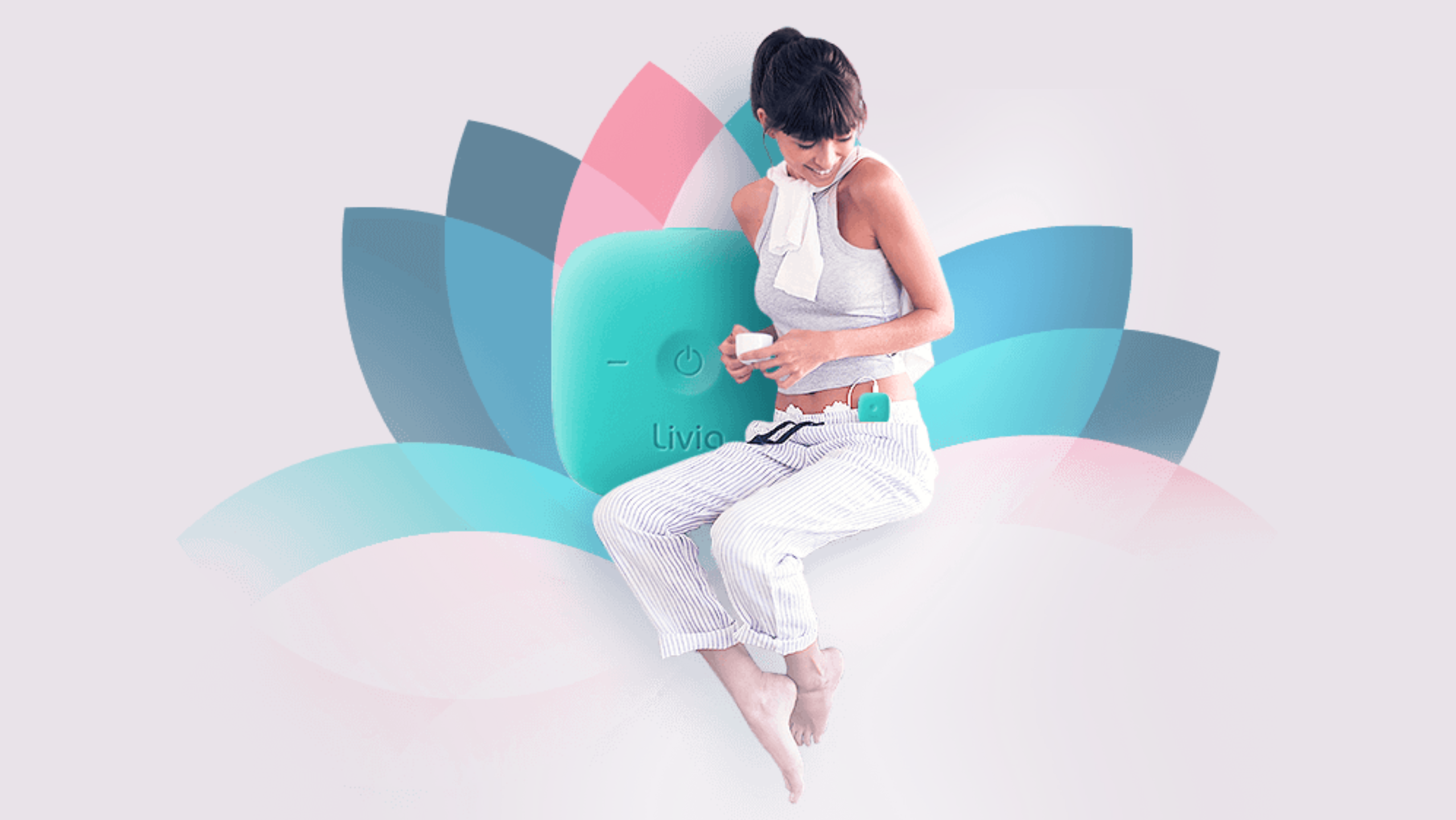 For some women, red days are the bane of their existence. While some women are lucky enough to go through these days without much of a hitch, there are also those who literally have to suffer for days. Crankiness and bloating aren't the only symptoms that come with menstruation; cramps also exist, and they are the worst! As if dealing with stress on the daily isn't already hard enough, why do women have to go through rounds of period pains on top of that?
Dealing with menstrual problems for years has taught most women to be ready, though. Once the signs show, you start getting your "survival kit" ready. You bring out the cavalry - hot packs, pain killers, your favorite pair of sweats, all in an effort to stay as comfortable as possible. If needed, you take a few days off.
However, what if there was a way to change all of that so you can just go through your red days like any other day? Livia promises to be the best (and only) answer to your period problems so you can do just that!
What is Livia?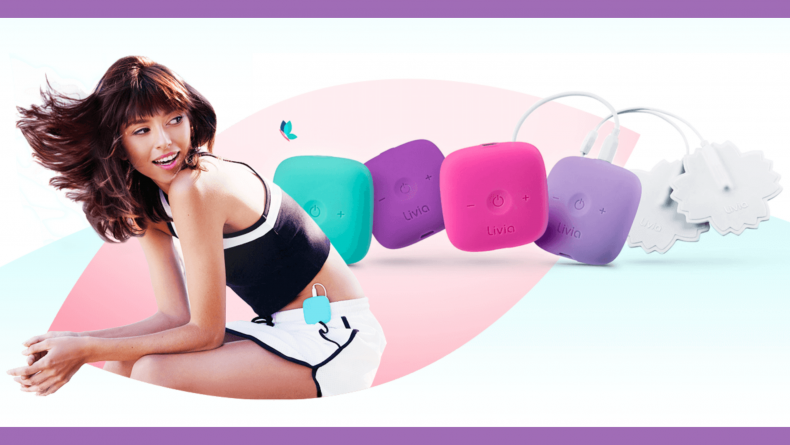 Livia is a fast and safe way to get rid of period pains without the need for topicals or medication. Gone are the days where you'd curl up into a ball in a dark room, waiting for the awful storm to pass.
Livia works - quickly and effectively - and is discreet enough to let you go about your day without any distractions! Over 100,000 users in over 60 countries around the world attest to its amazing way of keeping menstrual cramps at bay, letting you forget about the hot pack and able to leave the pain meds at home.
How Does Livia Work?
Livia uses Nanowave Electro Therapy technology, which is a safe and proven effective way to stop menstrual cramps. This patented SmartWave technology sends electric micro-pulses to the body that blocks off pain signals from making their presence felt. These pulses distract your nervous system and divert its attention to the vibrations rather than the pain signals from your cramps.
When your nerves are distracted, the gate that sends pain signals to your brain will remain closed, letting your body function as if it were any other normal day. The same process wakes your body to put its warrior mode on and produce pain-fighting endorphins, making it more resilient against any discomfort.
Sashay (the Pain) Away!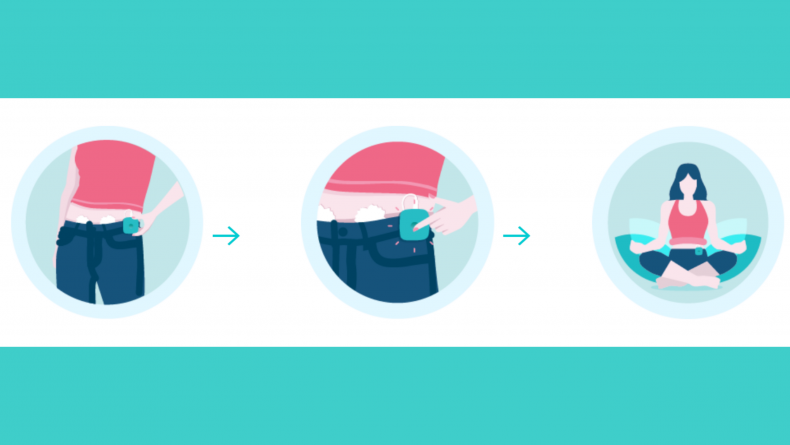 Curious as to how it works? Here's a step-by-step guide:
Step 1: Clip the machine onto your waistband and stick the electrode gel pads to your lower abdomen. It's small enough to fit in your pocket; so when the red days come, you can always be ready.
Step 2: Press the power button and immediately feel the micro pulses fight the pain instantly! The +/- buttons let you control the intensity of the vibrations, ensuring you get just the right amount of relief.
Step 3: Get going! The long battery life of the machine will let you go about your merry way. No period can stop you from seizing the day now!
Worried about those electrical signals? Well, don't. Livia's frequency along with a unique rectangular bipolar symmetric wave form are specifically designed to treat menstrual pains. This formula stops your brain from sending pain signals to your body, letting you live your best life every day.
Say goodbye to menstrual cramps for life and get your own Livia Kit now!
Why You Need It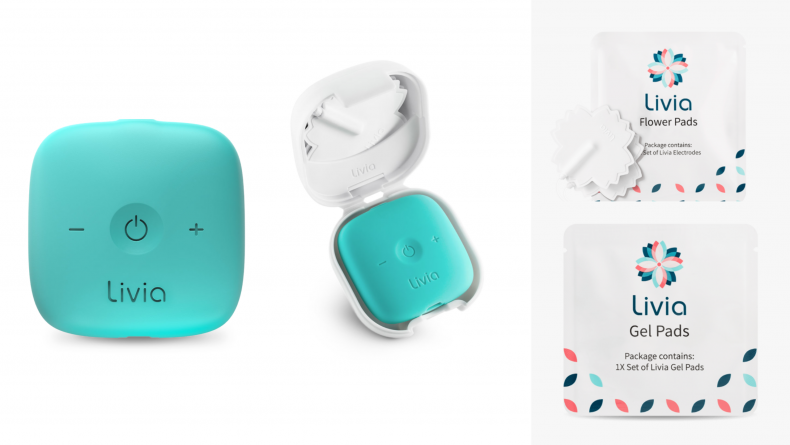 It's pretty safe to say that red days tend to make you want to stay in a corner forever. Your usual remedies might take the pain away momentarily, but it ultimately doesn't stop the crippling feeling of the blood rush. While hot water bags may help with unwanted gas, carrying one around isn't exactly practical; and even then, finding hot water won't always be easy. Pain medications supposedly do the trick, too. However, aside from a delayed reaction, your body can develop a tolerance after a while.
Livia creates a solution for both problems, letting you get right down to business. You can now leave those pills in the cabinet for with just a push of a button, you can immediately make the pain go away. The stimulation your nerves get from the pulses will take your mind off desiring to take a pill. You can also forget about the hot pack because this machine is so small and discreet, it'll fit perfectly in your purse. Gone are the days when you'd have to sit or lie still in a corner waiting for the storm to pass. With Livia by your side, you can do whatever you want, whenever you want to!
Your (Other) Questions Answered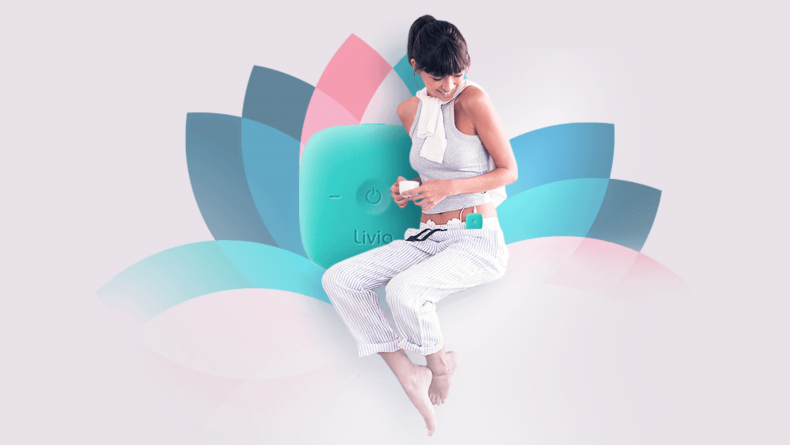 Need a little more convincing? Here are some frequently asked questions to lessen your worries.
Can Livia help with severe menstrual pains? How about endometriosis?
Of course it can! That's the goal of the +/- buttons! The company understands that the pain intensity varies for every person; and with these controls, you can take charge of your treatment. It has also been reported to help women suffering with endometriosis, making it the perfect period partner.
Are there any side effects I should be worried about? How do I know if I'm fit for it?
With their FDA and European CE-Mark approval, Livia guarantees that it is completely safe to use. They even conducted a clinical study on women to ensure that the product fulfills its purpose without any risks! The only limitation that this magical thing has is its inability to work for women with heart pacemakers.
How long until I get my package?
Livia kits usually arrives within 3-5 days for orders in the US, and up to 14 days for international purchases. Depending on the demand, though, shipping might take up to 30 days.
Does it come with a warranty?
Each kit comes with a 2-year warranty for the device. If you decide to get a subscription, though, you will get a lifetime warranty on the device and the accessories that come with it. You'll also get a brand new kit every 3 years to ensure that you always have the latest version on-hand.
While getting your period is inevitable, you don't have to put your life on hold because of it.