Sponsored Article
A Quick Guide to the Types of Salmon You Can Buy
Atlantic, Sockeye, King, Coho—what's the difference?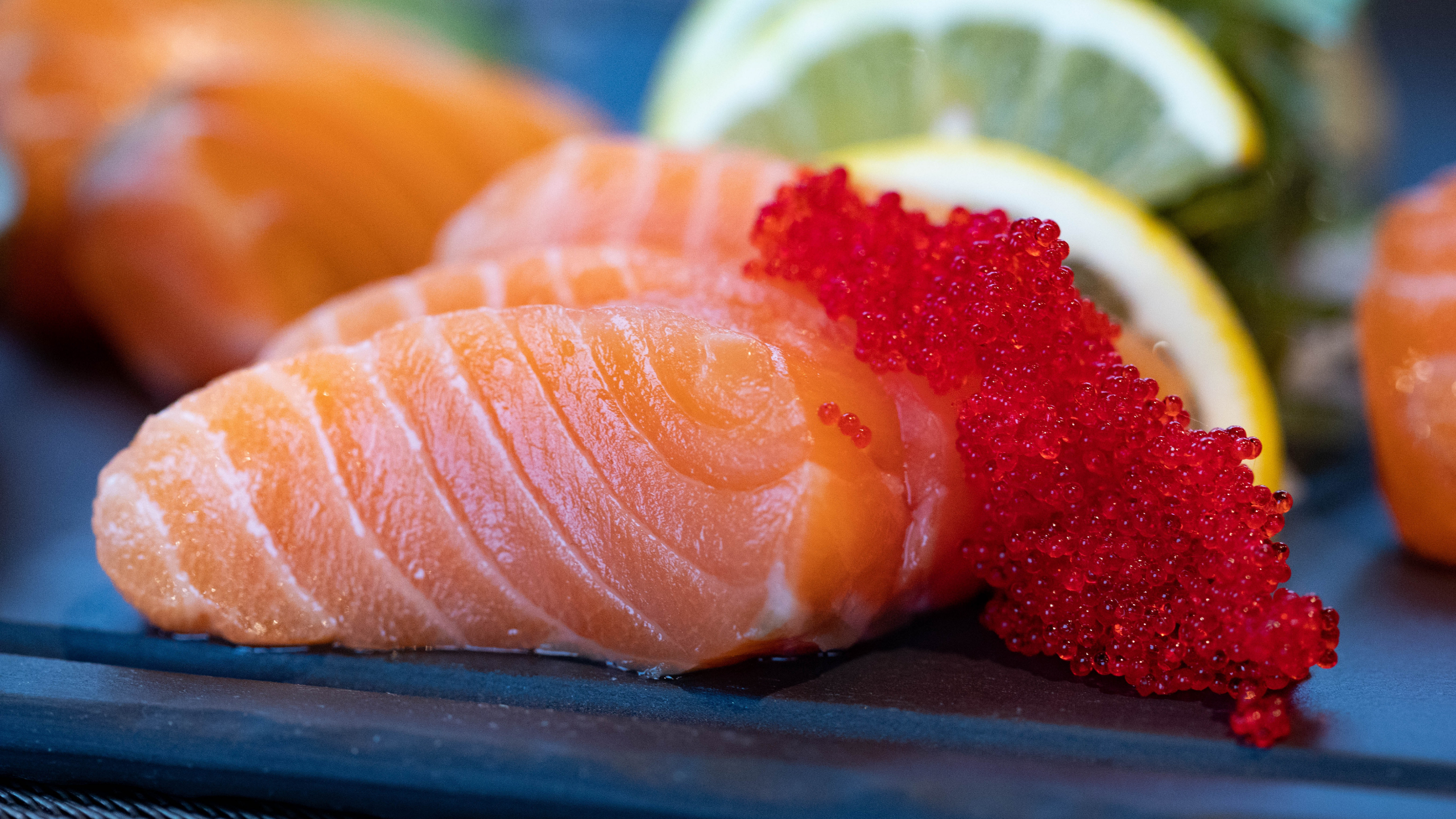 According to the Harvard T.H. Chan School of Public Health, consuming approximately two to three ounces of salmon per week can reduce the risk of heart diseases by 36 percent. Eating this type of fish can also make up for vitamin and mineral deficiencies in the body because it contains antioxidants and minerals such as zinc, phosphorus, potassium, niacin, riboflavin, thiamin, folate, B6, and B12.
While salmon can be considered the most popular fish in the U.S., the average consumer knows little about this pink fish. If you've ever noticed names like Sockeye, King, or Coho in the seafood section, you may have wondered about their differences.
We're here to clarify these differences and give you a quick guide to the different types of salmon in the market. If you are unable to visit your favorite grocery store at the moment, you'll be happy to hear that you can easily buy that salmon you've been craving at Sizzlefish and get their quality fish shipped to your doorstep!
Atlantic Salmon
An adult Atlantic salmon measures an average of 7.9 to 11.9 lbs in weight and 71 to 76cm in length. They have red and blue spots during their early life but take on a silver-blue sheen upon maturity. Their distinctive marks are their black spots predominantly found above the lateral line. They also have well-developed teeth and a fusiform body with all fins except the adipose all bordered in black. Atlantic salmon tends to have a milder flavor compared to other types of salmon out there.
Get a hefty portion of this Atlantic Salmon for only $99.95 now!
Wild Sockeye Salmon
Also called "red salmon," this type is notable for its bright red-orange color and strong scent. It is often sold fresh and is known to be the finest type of canned salmon in the market. It comes second to the Chinook in terms of fat content.
Enjoy over 3.5 pounds of this Alaska Sockeye Salmon for only $119.95 now!
Coho Salmon
Adult Coho salmon is typically 24 to 30 inches long and weighs 8 to 12 pounds. It is bright silver in color, and has white gums and small black spots on the upper lobe of its tail fin and on its back. Spawning adults have maroon to reddish sides and dark backs and heads. Coho salmon has a subtler flavor and medium fat-content. Because of its small size, it is often cooked whole. Its flavor is similar to the King salmon, but it is more delicate in texture.
Give into your cravings and order this Alaska Coho Salmon for only $109.95 now!
King Salmon
Also known as the Chinook salmon, it can reach lengths of up to 4.5 feet and weigh over 120 lbs. It is the largest type of salmon and is known for undergoing long migrations from freshwater to coastal waters and back. Although native to the north Pacific Ocean, the King salmon has also been found in other places such as Chile and New Zealand. Large in size and high in fat, it is loaded with omega-3s and many people believe it is the best salmon you can buy to date.
Feast on this Alaska Halibut & King Salmon Duo with free shipping for only $146.95 now!
Humpback Salmon
This is probably the most common type of salmon in today's market. Also called pink salmon or humpies, it is known for its distinctive hump. It undergoes a noticeable change in form after spawning, with their body developing a prominent hump in front of the dorsal fin. Its back and tail are bottle green with black spots as their distinctive marks. It has low fat content and light-colored flesh.
Chum Salmon
Unlike Coho, Chinook, and Pink salmon, this type often lacks spots on their back and tail. Females develop a dark, horizontal bar with some vertical striping when returning to spawn, while males develop pale red to purple stripes. Also called "dog salmon," Chum salmon typically weighs 10 to 15 pounds and measures 40 inches in length. It is often sold canned or frozen.
Where Can I Order Fresh Salmon?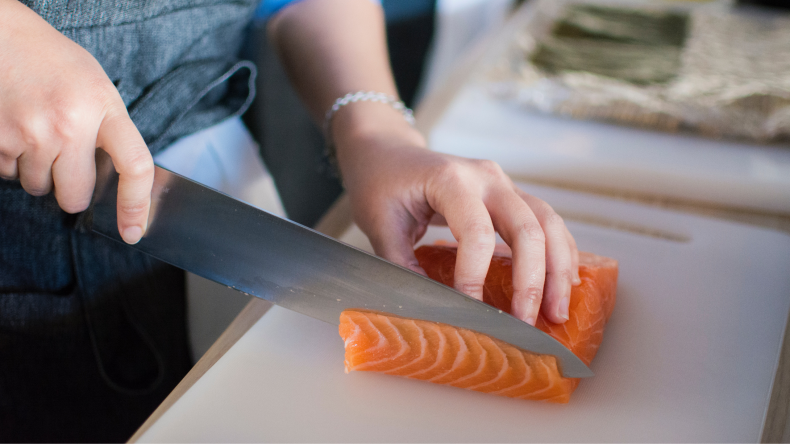 Sustainable and direct-to-consumer options such as Sizzlefish make it possible for you to get access to fresh seafood that may otherwise be hard to come by. If you are craving salmon, Sizzlefish offers an assortment of favorites—Coho, Sockeye, and Atlantic salmon. They also offer a wide array of the freshest seafood you might be craving—from salmon and halibut to scallops, shrimps, and lobsters, they've got it all!
They offer a wide range of options all for great prices. Also, if sustainability is important to you, Sizzlefish does a fantastic job making sure that all their products are sustainably sourced and wild-caught. You can order a bounty of these goods so you can serve them at your dinner table even if you don't live anywhere near an ocean.