Sponsored Article
Raise Your Wardrobe Game with Collection by Michael Strahan
Collection by Michael Strahan and Men's Wearhouse team up to help men everywhere look and feel their best, no matter the occasion.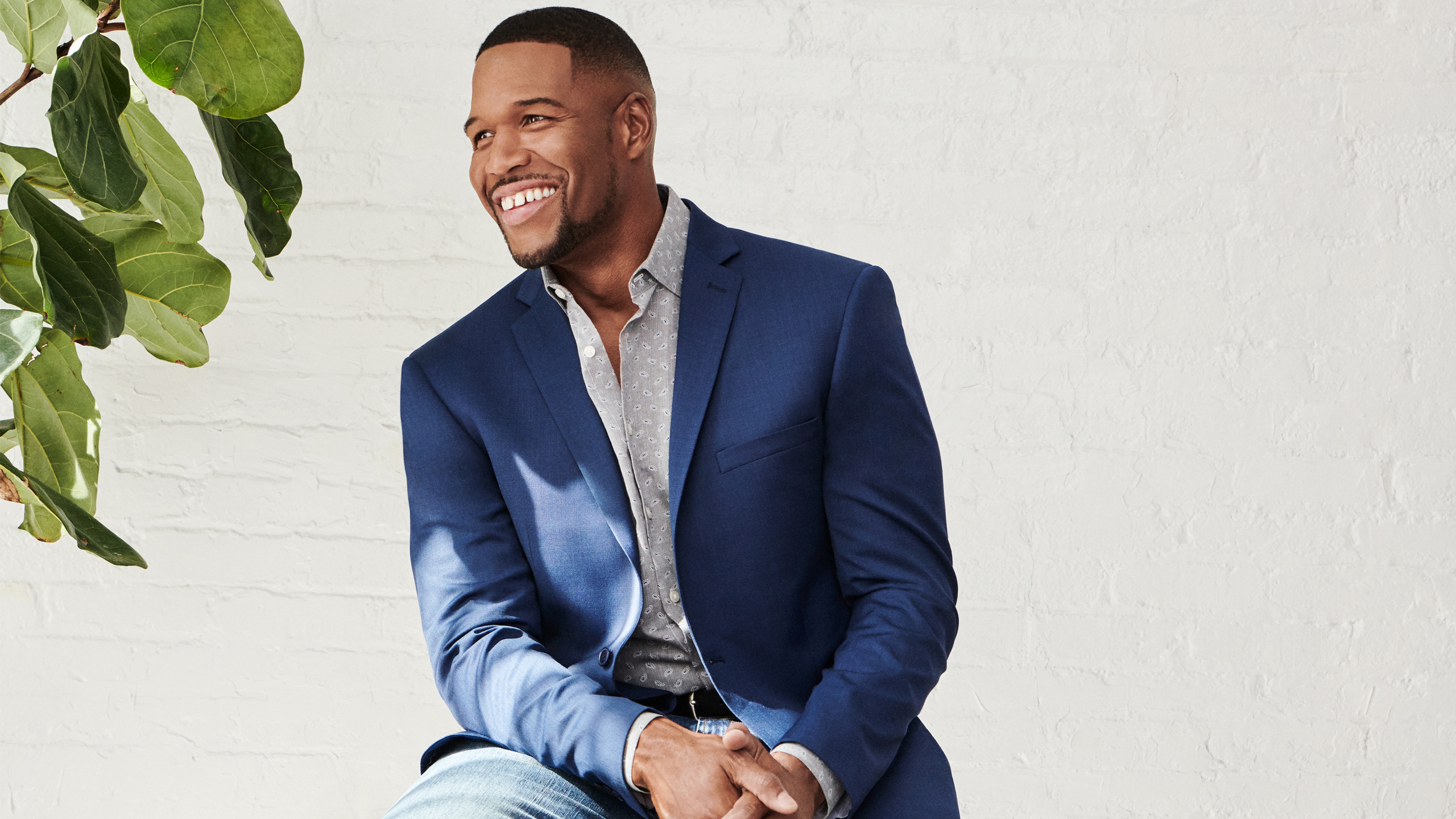 Exciting news was announced in the fashion industry this month from beloved Pro Football Hall of Famer, GMA co-host and entrepreneur, Michael Strahan, and men's apparel giant, Men's Wearhouse. As of November 11th, the two partnered together to bring Strahan's top-selling tailored apparel and denim line, Collection by Michael Strahan, to select Men's Wearhouse stores and menswearhouse.com.
"I'm proud of this next chapter for our brand because it enables us to continue to provide quality clothing at the best value to a wider audience," said Strahan. "Our goal has always been to deliver quality, style, and inclusive sizing at an affordable price, and this partnership only strengthens that goal."
This first launch in the partnership is built around Collection by Michael Strahan's signature tailored suits in three staple colors—blue, black, and grey as well as the line's top-selling, straight fit jeans in four washes. The mix of pieces in the collection aims to provide wardrobe staples to meet the needs of every menswear customer. Additionally, over the next few months, the partnership will be launching new categories under Strahan's MSX by Michael Strahan brand.
Men's Wearhouse has a nearly 50-year track record of providing their customers with top-quality expertise in menswear and is the trusted partner for those seeking brands that consistently deliver on quality, fit, and great value. Collection by Michael Strahan has quickly become a staple in the men's fashion world and accommodates the current trends and needs of menswear customers of all ages, bringing a whole new experience to those looking for suitable attire for their virtual meetings in this new "workleisure" environment. Here are a few of the highlights from this versatile collection:
For When You Mean Business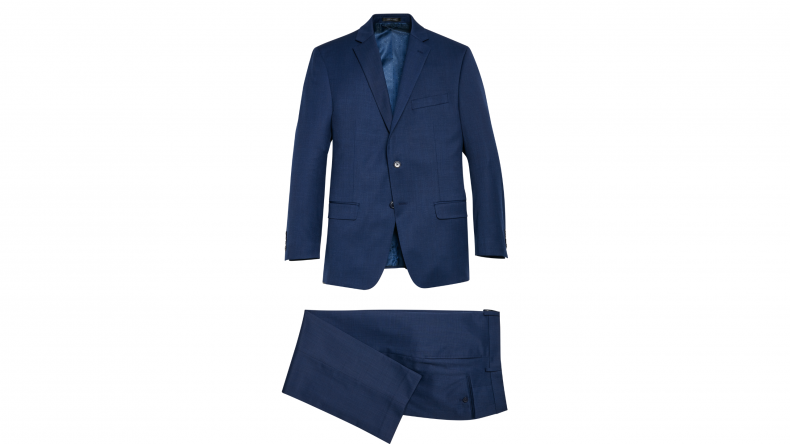 This Postman Blue Classic Fit Suit is what you need for virtual conferences. It adds an air of intelligence and authority and complements the business look a boss strives for. Pair it with a light shirt, loose pants, and leather shoes, and you will be ready for any major meeting.
Buy the Postman Blue Classic Fit Suit here!
For Everyday Meetings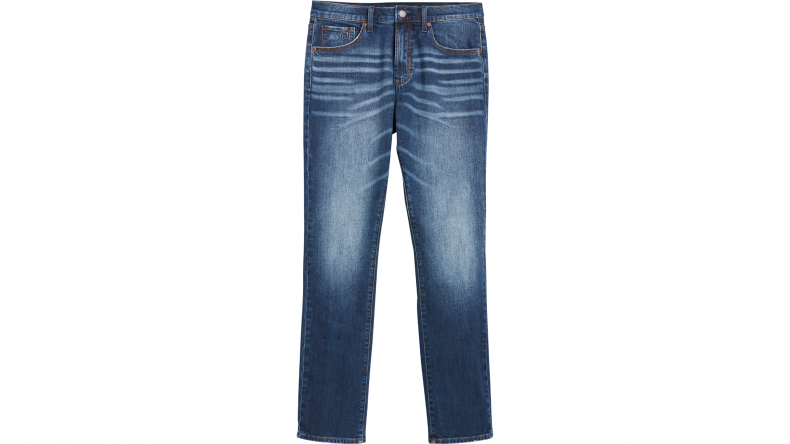 Virtual meetings are now taking over traditional meetings, but remaining professional in appearance is still a must. These casual and comfortable Williamsburg Dark Blue Wash Straight Fit Jeans can help get the job done. With added stretch sewn in you'll feel comfortable in them but still confident enough to answer calls any time of the day. Wear them with a white shirt or t-shirt and blazer and your home office outfit will be complete.
Get these casual and comfy jeans here!
For Important Errands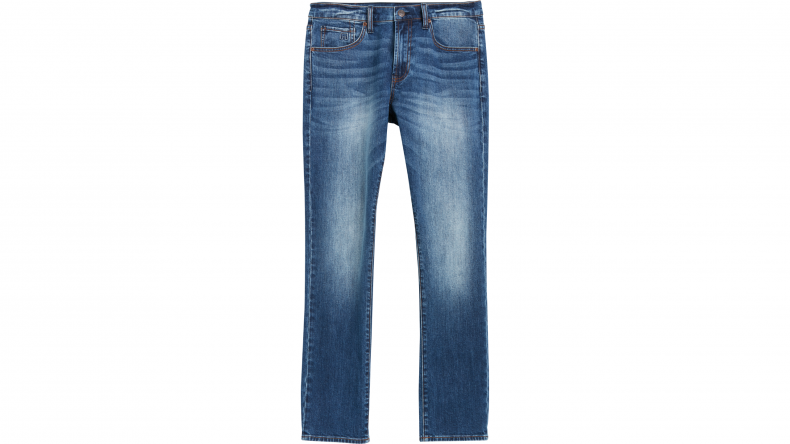 Even errands can be done in a fashionable way. These Houston Medium Blue Wash Straight Fit Jeans are what you need. You can do a quick run to a restaurant or pick up any essentials with class and style. The jeans are made to make daily chores stylish, and besides, everyone needs a pair of mid-wash blue jeans in their closet.
Get these stylish jeans now for only $50.
For Versatility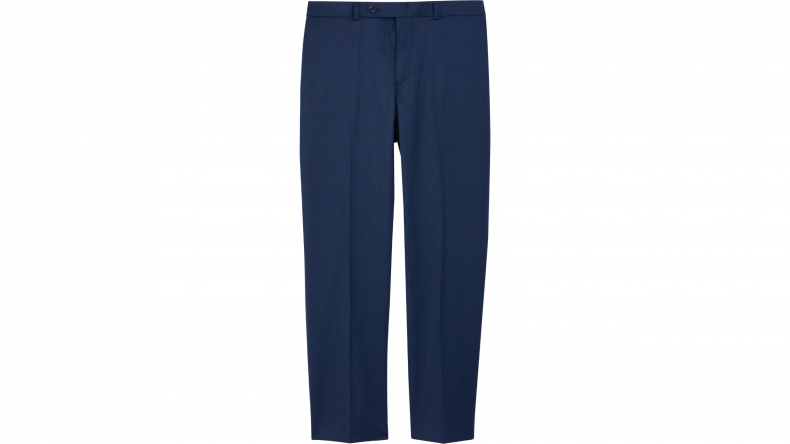 As a color, navy blue is a neutral tone that can be paired so many ways with different shirts or jackets. These Postman Blue Classic Fit Suit Separates Pants, along with a crisp white shirt, a navy blue blazer, and leather shoes will achieve a great polished look. Paired with a t-shirt and denim jacket, it is equally appropriate to convey a cooler, fashionable sensibility.
Get the perfect navy blue pants for only $60 here.
For Casual Weekend Gatherings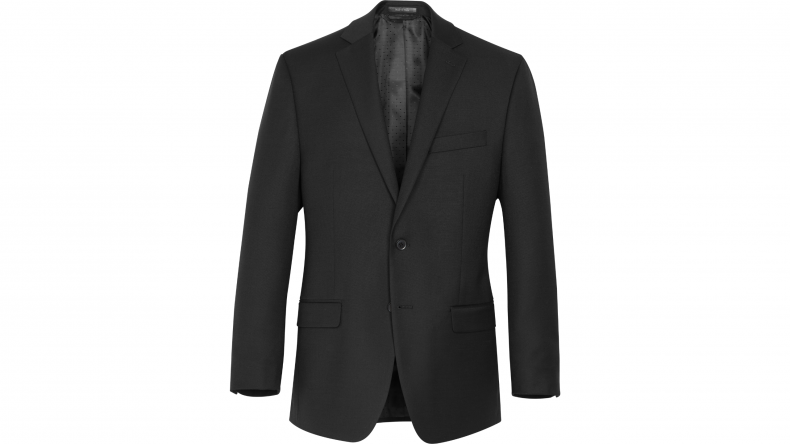 This Black Classic Fit Suit Separates Coat goes well with almost everything. Throw it on with a hoodie and jeans, for example, and you'll be ready for any occasion. Whether at a chill barbecue in your friend's backyard or a karaoke session at home, you will be the star of the show in this timeless staple. A perfect blazer should work for both professional and casual settings, and this jacket achieves just that.
Buy this versatile coat here now.
All of these versatile menswear products are available at menswearhouse.com, collectionbymichaelstrahan.com, and at 57 select Men's Wearhouse locations nationwide. Men's Wearhouse continues to strengthen its commitment to a convenient shopping experience by pairing multiple omnichannel initiatives such as hands-free fitting technology, BOPIS (Buy Online, Pick Up In-Store), curbside pickup, appointment booking, and contactless payment with its legendary in-store service and expertise.