Sponsored Article
Real Men Do Skincare: Check Out These Holy Grail Products to Keep Your Skin Healthy
Who said skincare is only for women?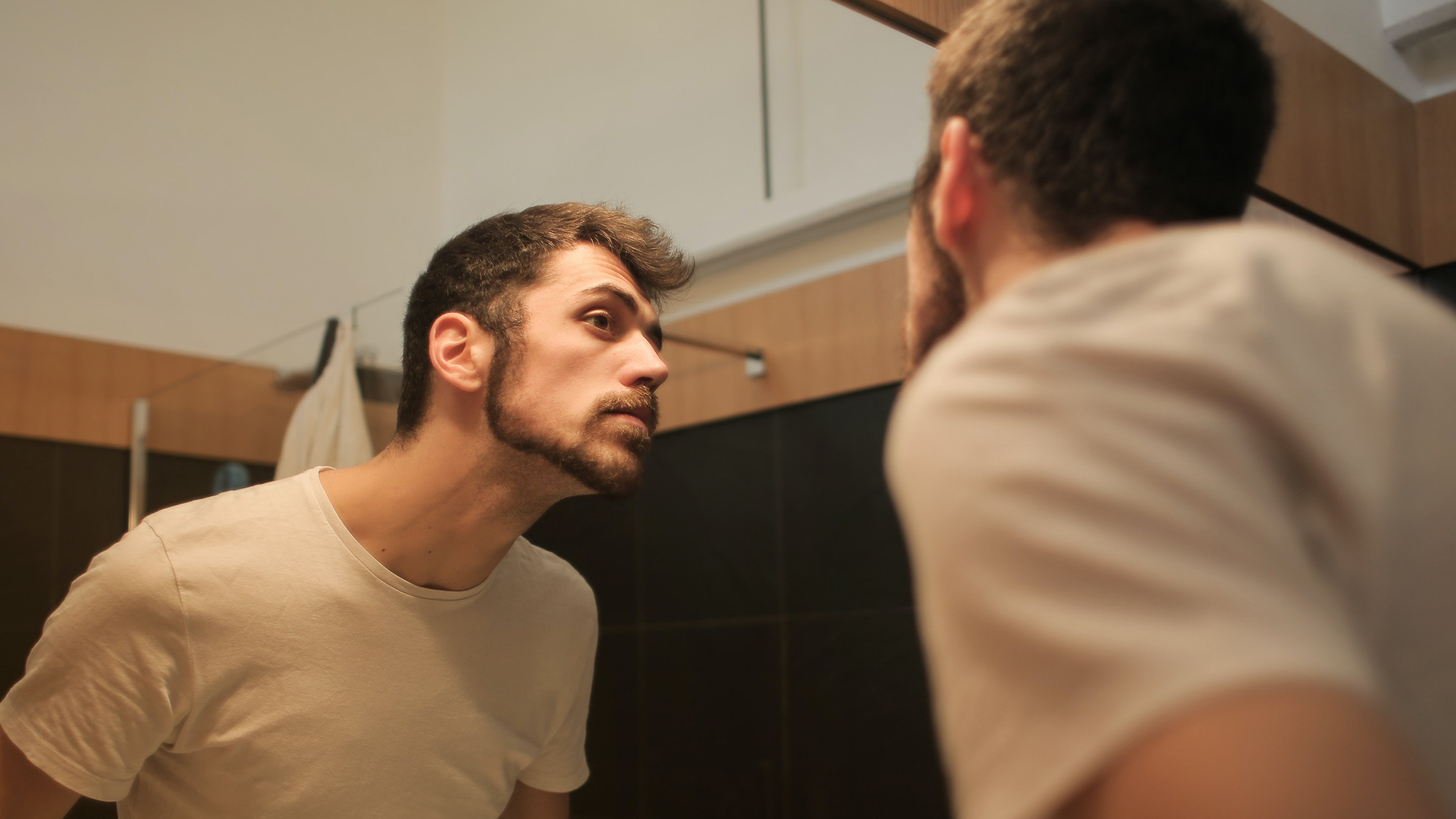 Who said skincare is only for women? If you've ever doubted its importance, think of your skin as a pair of leather shoes. Use it for months without conditioning it and you'll see cracks and wear, revealing its age. While drinking a good amount of water daily and washing your face with soap does help keep your skin healthy, there's much more to skincare than just that.
However, using women's skincare products won't always work for men. While cleansers and sunscreens are usually sold without gender labels, let's face it: men's skin is tougher, thicker, and generally different than women's skin. This is why there are products that are tailored to fit men's skin types and needs.
Give your skin a treat - especially during the colder season - by starting and maintaining a proper skincare routine. Here some "holy grail" products that are proven to work on your male skin.
Start With a Good Cleanse
The first step in having healthy skin is to remove the dirt and oil on its surface. Cleansing your face twice a day––once upon waking up and once before going to bed––is highly recommended. However, some men overdo it by using heavy-duty scrubs more than once a week. These products may irritate your skin and stimulate oil production.
Oil is still needed for facial moisture and bar soaps may rid the skin of essential oils. The best option would be to try mild face cleansers during the colder months. For humid climates, a deep cleaning scrub will do the trick.
To cleanse your skin with these products, simply dampen your face and apply the gel or foam onto your fingers. Then, massage your face in a circular motion and rinse as needed. Here are our top cleansing products for men: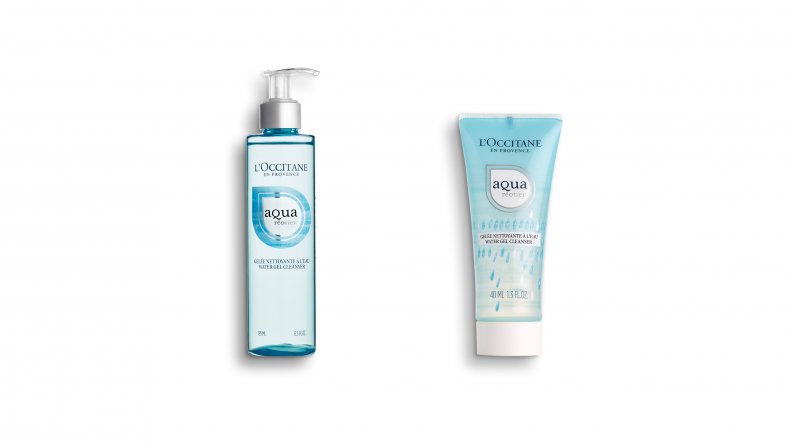 L'Occitane's Aqua Réotier Water Gel Cleanser is a gentle cleanser that is perfect for the colder months. It is delicate on the skin without drying it, even making it smooth and soft. This foaming gel cleanser is enriched with calcium-rich Réotier water from the heart of the Provence mountains. Its high calcium content helps the skin maintain hydration and moisture. It is best for all skin types and for different complexions.
Buy this cleanser for only $24 now!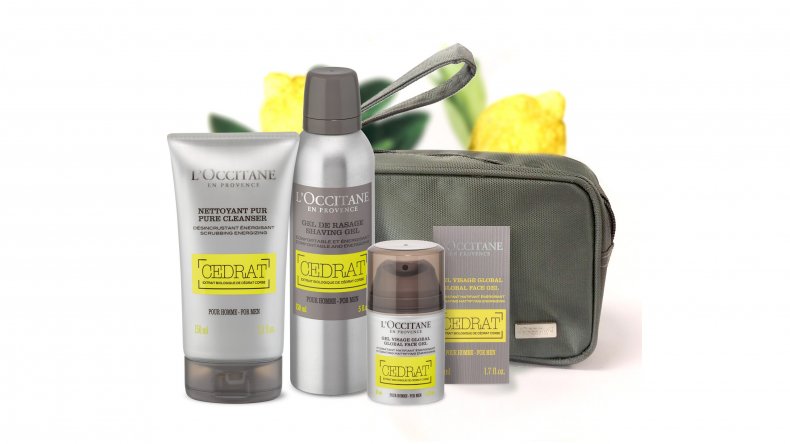 L'Occitane's Cedrat Pure Cleanser is a multi-action deep cleansing gel that cleans and gently exfoliates the skin. This product helps effectively remove dead cells and impurities to refine the skin's surface. It also leaves the skin soft and healthy with a citrusy fragrance. This product is suitable for normal to combination skin types.
Get your hands on this cleanser while it's on sale now!
Turn Your Eyes Into a Prize
The skin around the eyes is delicate and prone to getting wrinkles. Exposure to dust and smoke is also harmful to this part of the face. Moreover, squinting and rubbing the eyes harshly can make them age faster than they should. To protect the eyes from further damage, it is best to use an eye cream as part of your nighttime skincare routine.
Instead of rubbing the eye cream under your eyes, make a few gentle taps when applying the product. You'll notice a youthful difference when you religiously take care of this part of your face.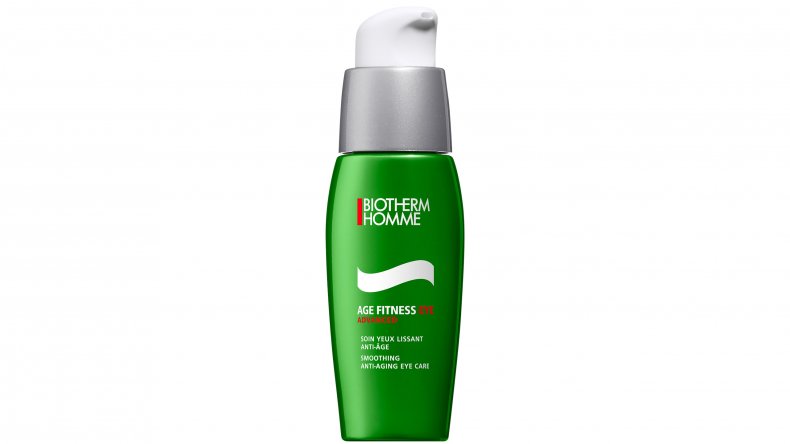 Biotherm's Age Fitness Eye Advanced is a daily eye moisturizer that protects the skin under your eyes against premature aging, dryness, and other types of damage. It has a micro-algae complex that targets signs of aging. This product helps keep the skin smoother, firmer, and toned. Fine lines will also become less noticeable with regular use.
Buy this eye moisturizer today!
Protect Your Skin from Sun Damage
You can follow a night skincare routine religiously, but too much exposure to UV rays can still take its toll on your skin. Even if you are just at home, the TV, your phone, and your laptop screens all emit UV rays––which is why it's best to always wear a moisturizer with built-in sunscreen.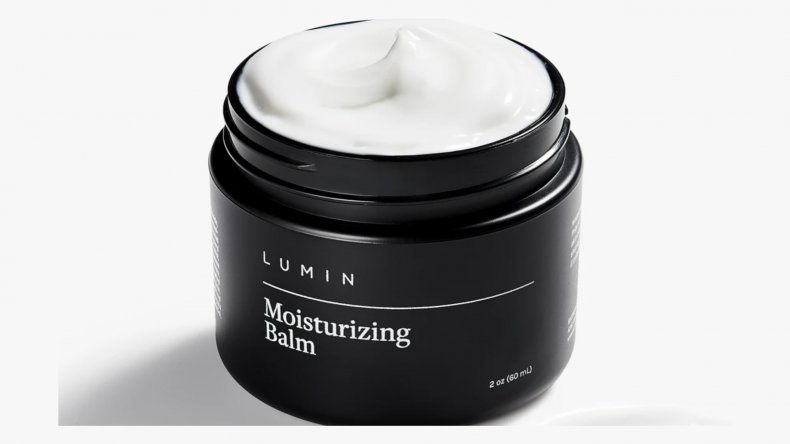 Lumin's Ultra-Hydrating Moisturizing Balm should be the foundation of any man's skincare routine. This balm can be used on different skin types and can address your skin's dullness and dryness. You can use it during the day and at night––hitting two birds with one stone. It also helps target skin dehydration, oil regulation, weak skin barriers, and sun damage.
Use a dab or two of the product in the morning after cleansing your face and at night before hitting the sack.
Buy this moisturizing balm now!
Lumin provides premium care for the premium man. Their skincare products are made of the highest quality and the most effective ingredients that are specially made for him. The brand also carries hair and body care products.