Sponsored Article
Reasons Dogs Have Panic Attacks and How You Can Help
Here's How You Can Help Your Dog Cope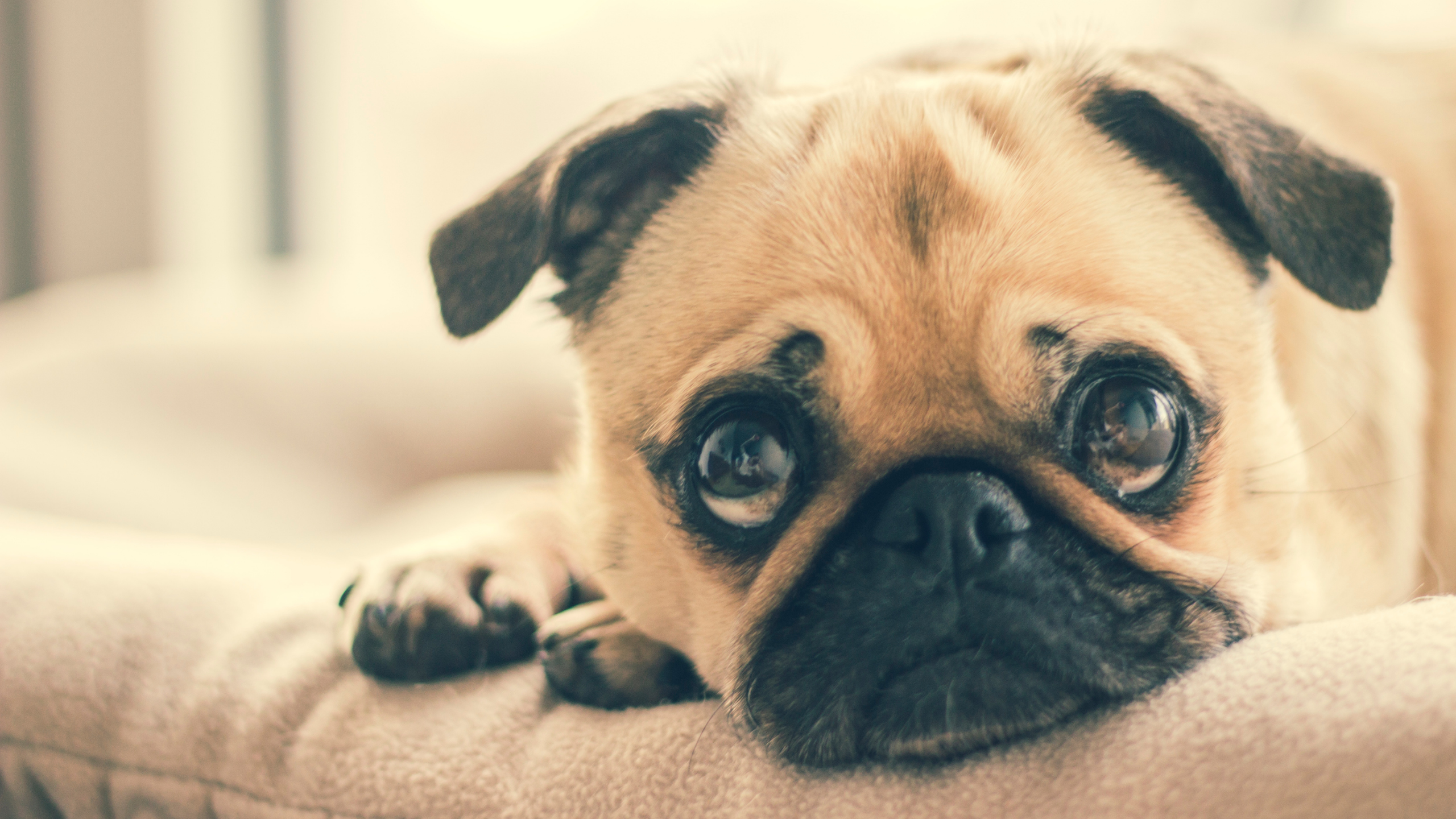 It's important to consult your veterinarian with any medical concerns, and before making changes or adding supplements to your pet's health plan.
A lot of people experience panic attacks. Sometimes, they go away when a stressful situation or element is no longer present. In more serious cases, people who experience panic attacks may be prescribed anti-anxiety medication or other treatments. Did you know that dogs can experience panic attacks, too?
What Does Anxiety in Dogs Look Like?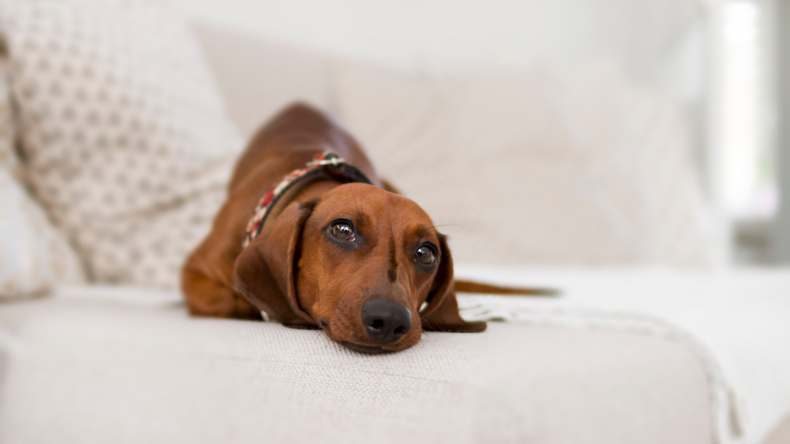 With dogs, a panic attack is an episode of anxiety that suddenly veers into an intense panic. A dog experiencing a panic attack may exhibit the following symptoms:
Sudden panting, pacing, trembling, shaking, or urinating
Excessive salivation
Frantically seeking the attention of the owner
Vomiting
Hiding
The longer the panic attack, the more intense the dog's fear becomes. This may also progress into more aggressive attempts to cope.
What are the reasons behind these panic attacks? Panic attacks in dogs are typically caused by different types of anxiety.
Confinement Anxiety
Dogs may experience panic attacks if they are placed in situations where they are confined in enclosed or limited spaces. Placing your dog in a fenced area, a dog pen, or a kennel could trigger a bout of confinement anxiety.
Travel Anxiety
Does your dog seem to panic whenever you try to drive somewhere with him? While it might be easy to understand panic attacks when dogs are placed inside a regulation kennel for a flight or when they board an unknown vehicle like a train or a bus, some dogs may also experience travel anxiety because of a traumatic experience outside of the house, in general. They may be anxious about visiting strange places, for example, or they may associate cars with an uncomfortable trip to a vet.
Noise Anxiety
A dog's hearing is quite sensitive. They can hear sounds that register between -5 decibels and -15 decibels on average, a range that is not loud enough for human ears to hear. Because of this, some dogs may experience anxiety or even pain when they hear loud sounds like thunder, fireworks, or sirens. Unexpected noises may also trigger anxiety in dogs, such as an exploding balloon or an explosion on television.
Separation Anxiety
This type of anxiety refers to a sudden, intense fear of being left alone. A dog may exhibit symptoms of a panic attack when its owner prepares to leave the house, if the owner is suddenly not present, or when they realize they have lost their guardian.
How Do I Calm Down an Anxious Dog?
Should your dog ever experience a panic attack, the first rule of thumb is to bring them to a veterinary clinic for a thorough physical examination. Your veterinarian will perform diagnostic tests to rule out any medical reasons that might have caused the panic attack. Afterward, you can come up with a panic attack management plan together to help your dog cope. This may include the following:
Exercise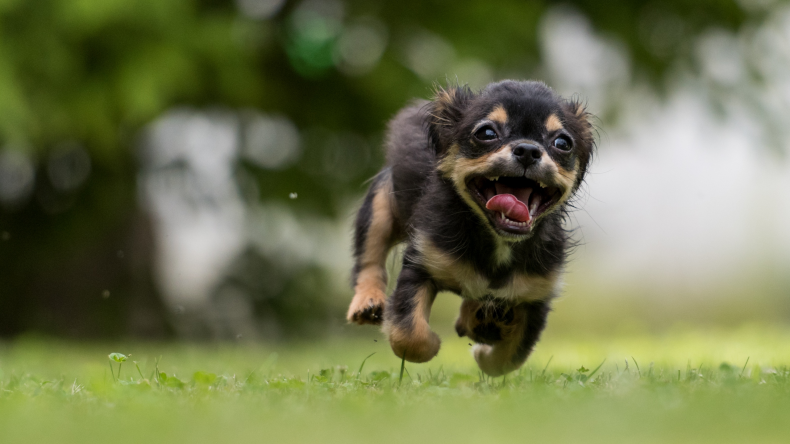 If you can, make it a point to take your dog out for a short walk at a local park or down the street. Getting out of the house and seeing new things can help stimulate your dog's body and mind, and help them get used to different surroundings at the same time. Make sure to check with your veterinarian regarding the level of exercise you plan on providing your dog.
Come Up With a 'Comfort Plan'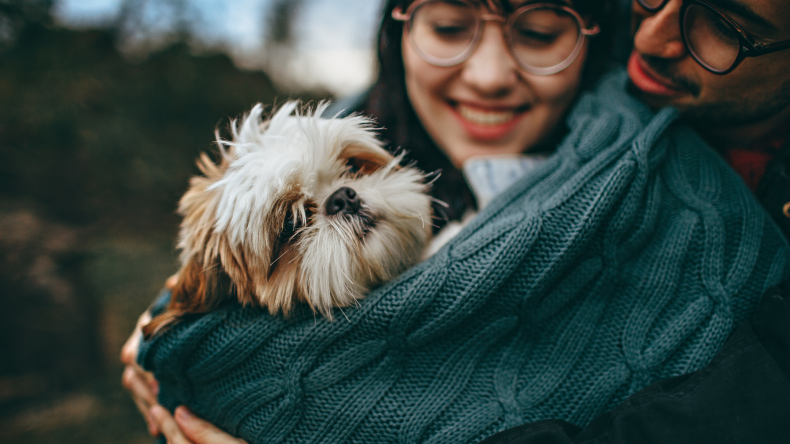 Coming up with a "comfort plan" will help you give your dog immediate care during a panic attack should one arise. Panic attacks can be very intense. There are different ways to soothe and calm your dog. You could try distracting them with their favorite toys, brushing their fur, massaging them, or wrapping them up in a cozy blanket to give them a sense of warmth and security. Sometimes, music or dancing can also help.
Avoid Punishment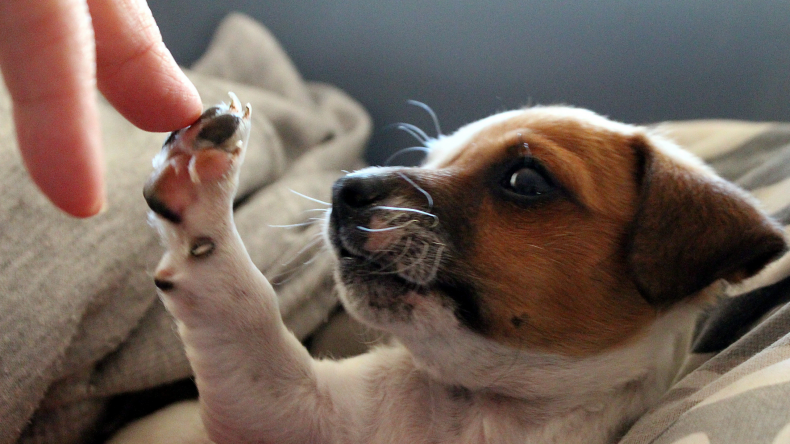 Getting angry at your dog when he is experiencing a panic attack will not calm them down. In fact, it could actually intensify your dog's symptoms, which could be dangerous for both you and your pet. Remember: It's always best to offer comfort than to try to control your dog when an episode happens.
Give Your Dog CBD Treats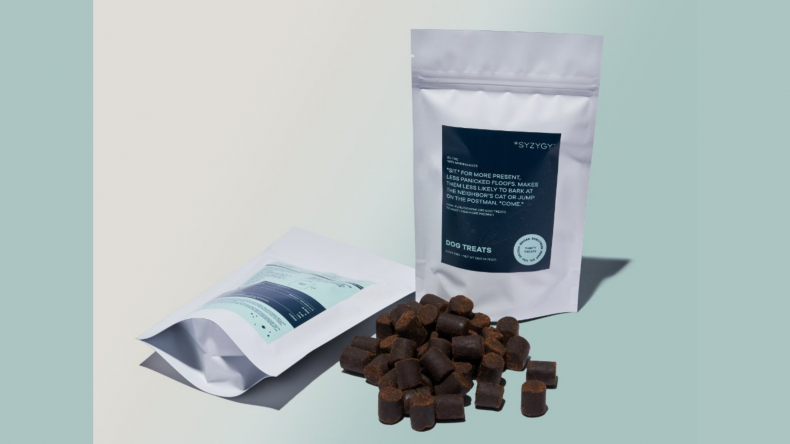 Stressed-out dogs might benefit from CBD treats. Some pet owners who want to avoid using anti-anxiety medication usually look for products online to help their dogs with panic attacks. Just make sure you consult with your veterinarian first should you want to add any products to your dog's diet.
Where Can I Find Good CBD Treats for Dogs With Anxiety?
These all-natural CBD Dog Treats by SYZYGY are designed to help calm down dogs. Each treat has two milligrams of CBD or cannabidiol in it, an active ingredient derived directly from the hemp plant that is organically grown and extracted in Colorado.
CBD is an active ingredient that has been proven to help treat patients with illnesses like sleep disorders and anxiety. Each treat is safe for canine consumption and does not contain GMOs, THC, or any harmful solvents, pesticides, or microbial contaminants that could potentially aggravate your dog's health.
CBD Dog Treats may also be used as a preventative measure. You can give one to your pet an hour before you have to leave them alone, before guests come over, or before a long trip.
Help Your Dog Cope With Panic Attacks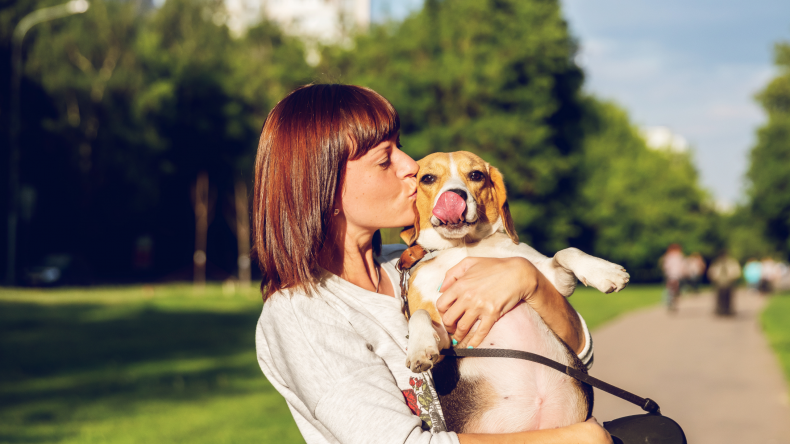 Just like humans, dogs may experience panic attacks. Coming up with a comfort plan and preparing for them in advance might not only help your dog cope, but might also help improve his quality of life.