Sponsored Article
These FDA-Cleared Anti-Viral Surgical and N95 Masks Kill COVID-19
Here's Why RespoKare Continues to Be One of the Country's Leading Mask Brands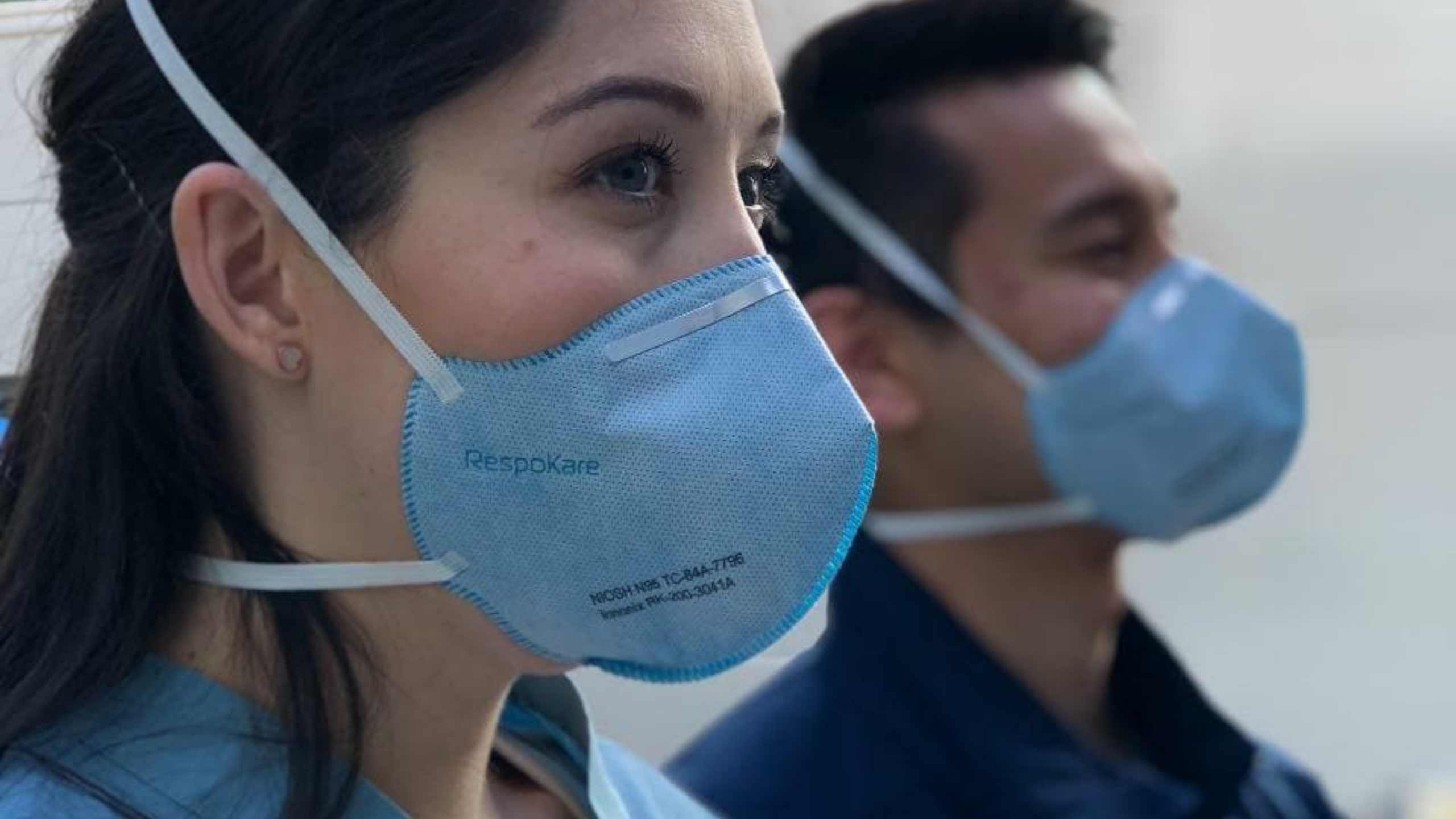 It's been months since Americans have begun getting vaccinated and as of press time, around 37 percent of the population have gotten their shots (roughly around 122 million people). If you're fully vaccinated, then you may resume activities that you did prior to the pandemic without wearing a mask or physically distancing yourself. This, however, isn't applicable to places wherein it is required by "federal, state, local, tribal, or territorial laws, rules, and regulations, including local business and workplace guidance"per the Centers for Disease Control and Prevention (CDC). You are also required to wear a mask when you travel, whether it be local or international, on a plane, bus, train, and other forms of transportation.
With that being said, keep you and your loved ones safe with one of the country's top-selling mask brands, RespoKare. With millions of masks sold since 2013, RespoKare prides itself in all its masks having their patented Virax technology which helps kill viruses and pathogens "10,000 times more effective than an ordinary mask."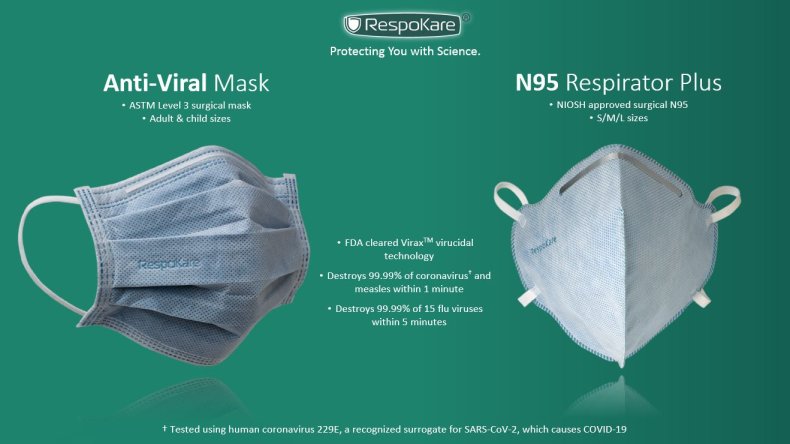 The RespoKare N95 Respirator Plus is a National Institute for Occupational Safety and Health (NIOSH) -approved medical-grade N95 mask that kills up to 99.99 percent of coronavirus and measles within a minute and 99.99 percent of 15 flu virus strains in 5 minutes. It is designed for a snug fit, comes in three sizes (small, medium, and large), and has the patented technology that RespoKare is well-known for.
Similarly, the RespoKare Anti-Viral Surgical Mask is an FDA-cleared mask with the same technology to keep you and your loved ones safe. Not only does it provide a snug and comfortable fit, but it is also "designed to achieve especially low airflow resistance for easy breathing." It comes in both an adult size and child size (recommended for ages five to 10 years).
How Does the Virax Technology Help Keep You Safe Against COVID-19?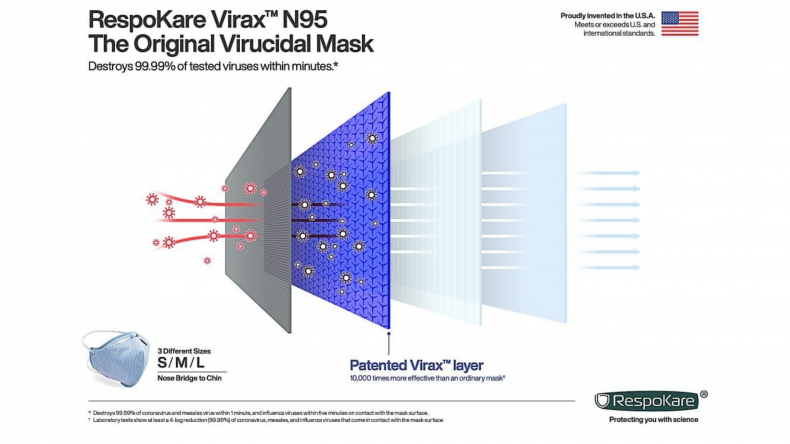 The FDA cleared and NIOSH-approved masks stem from research and studies undertaken by its parent company, Innonix Technologies Limited. It was there that scientists came up with their signature masks that have four layers, with the two outer layers using their patented technology. The outermost layer is hydrophilic, which allows for the quick absorption of infected droplets into the antiviral layer (second layer).
While there, the viruses are rapidly inactivated as they are "exposed to high localized concentrations of copper and zinc ions which destroy the viruses through ionic interactions with proteins and RNA or DNA." The third and fourth layers are the "filter layer for fine particles" and the "layer that is liquid-resistant for final protection," respectively.
Basically, the main difference between an ordinary mask and a RespoKare mask is that with the one prior, infected droplets may remain on its surface, thus running the risk of contaminating you when touched. While RespoKare's mask quickly absorbs said droplets, trap, and destroy them.
Keep you and your loved ones safe, buy RespoKare masks today.