Sponsored Article
Roofstock Review: The Gateway to Real Estate Investing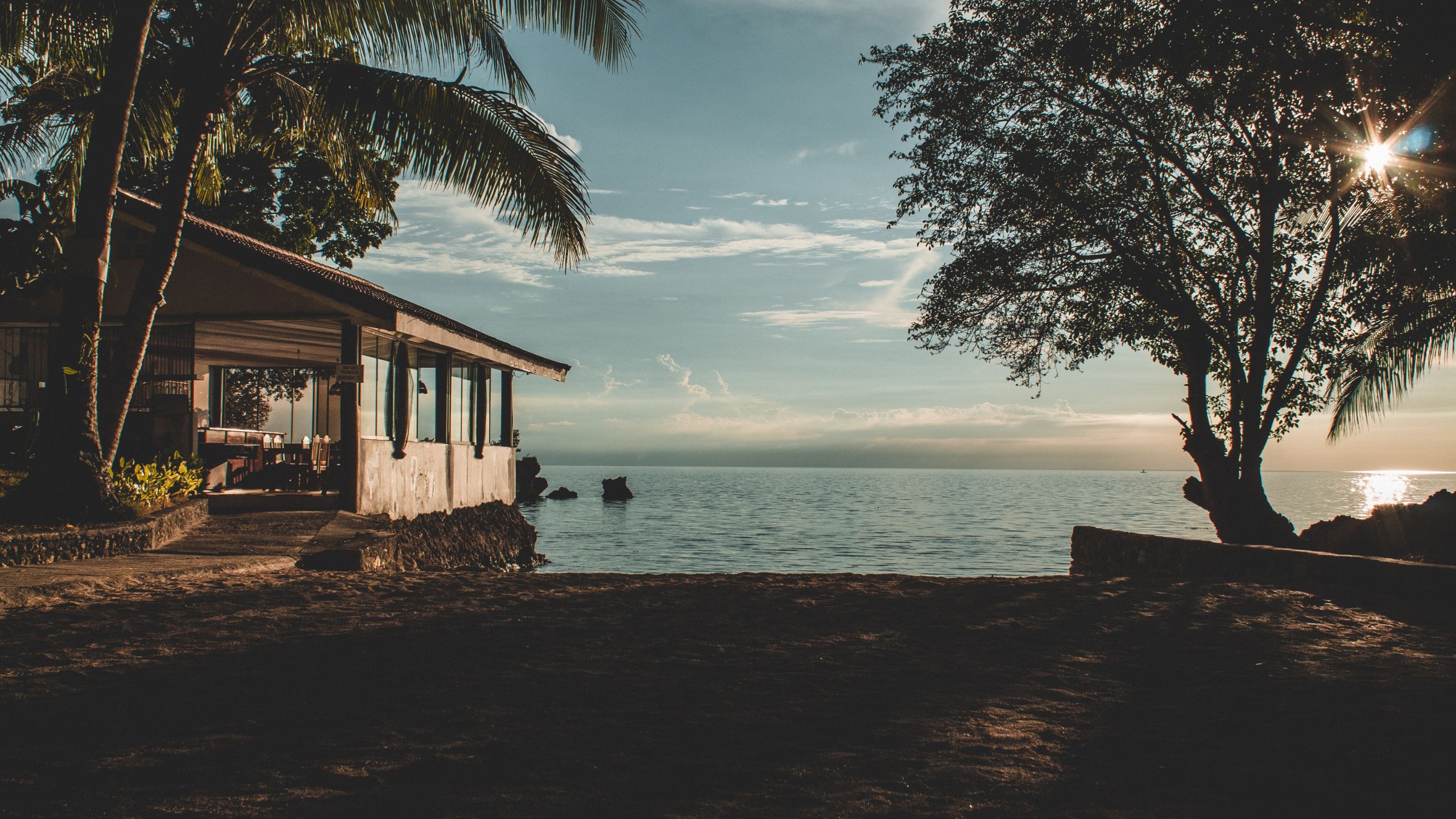 Real estate investing has been a hot investment option for decades now. Most millionaires invest in real estate to generate long-term passive income or grow their net worth through appreciation.
Currently, the real estate market is fighting off the pandemic's economic undertow due to ultra-low mortgage rates, which recently dropped to a record low of 2.72%. This has led to a surge in Americans buying houses during the pandemic, termed a "generation-buying" moment.
The National Association of Realtors reported that the annual rate of home sales rose to 6.85 million, a whopping 27% jump from the same time last year. At this rate, all homes in the US could sell within two and a half months!
Americans are scooping up properties even before they get listed, taking advantage of low-cost gateways into real estate like Roofstock to generate stable passive income through rental properties. Unlike crowdfunding, where investors loan money to real estate developers for projects within a time frame; Roofstock lets you buy properties outright!
This online platform has banished the high-capital requirement for buying houses in the US with listings in hot urban and suburban pockets. Tech helps them keep the commission fees lower than the usual 6% charged to the seller during a traditional transaction.
Roofstock is an AI-powered online real estate marketplace that cuts through property tours, unknown variables, and tons of paperwork to offer a hassle-free way into the world of real estate investing. They extensively focus on single-family rentals with tenants in place so that buyers can start earning cash flow from day one.
Key Highlights:
Listings for both accredited investors and non-accredited individuals
Low commission fees
Primary focus on single-family rentals to generate long-term passive income
Vetted property managers to take care of tenants, rent collection, and ongoing property maintenance
Guaranteed rent on vacant properties
Listings in 70 US markets including Atlanta, Dallas, and the Greater Chicago Area
Option to buy properties outright using a credit card
A 30-day money-back guarantee if you want to sell your property immediately
The latest report from The Urban Land Institute states that millennials will propel the upcoming housing bloom in 2021, and single-family rentals will outperform other sectors
Is It Safe to Remotely Invest in Real Estate and Generate Passive Income with Roofstock?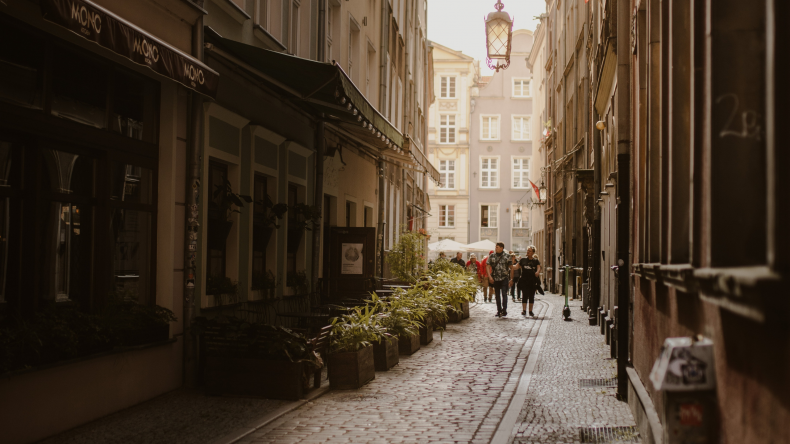 Buying an investment property is a major event in life. Ideally, nothing should go wrong. Most people prefer touring a house before buying it, and this involves agents, paperwork, and due diligence to check if everything's alright.
So how does Roofstock help people confidently invest remotely and ensure that they list sturdy, vetted, and income-generating properties with good appreciation potential?
There are two factors in play here. The first is intrinsic in the sense that millennials are looking at real estate as an income-generating investment rather than a place to live. Also, remote investing is working best for those with busy schedules or who want to own properties without visiting them. Millennials are also heavily investing in tangible assets like real estate and gold to bring stability to their portfolio and generate long-term passive income.
If you plan on buying a single-family rental remotely, you need someone to take care of the property. When closing a deal with Roofstock, you can pick from a range of vetted property management companies to look after your property and tenants. They will take care of rent collection, repairs, and overall property maintenance so that you never have to visit the property to check for problems.
Secondly, the Roofstock team evaluates each property to understand its income-generating potential. They base this on various parameters like neighborhood ratings, property inspection plans, title details, and more. Only around 15% of houses make it into their listings. Roofstock promotes transparency and lets you check all property details in the marketplace for free. Here are a few parameters from the extensive checklist they use to list properties:
To be listed, each property must have:
A 3D virtual tour of the grounds
A complete inspection carried out by an investment property inspection firm
An estimate for cost overheads for all necessary repairs
A title report with no uninsurable encumbrances or liens
Detailed valuation analysis of the property with the real estate market conditions in the local rental market space in mind
A property floor plan, property images, and a review of the lease terms and tenant selection process.
How Does Roofstock Offer Such Affordable Housing?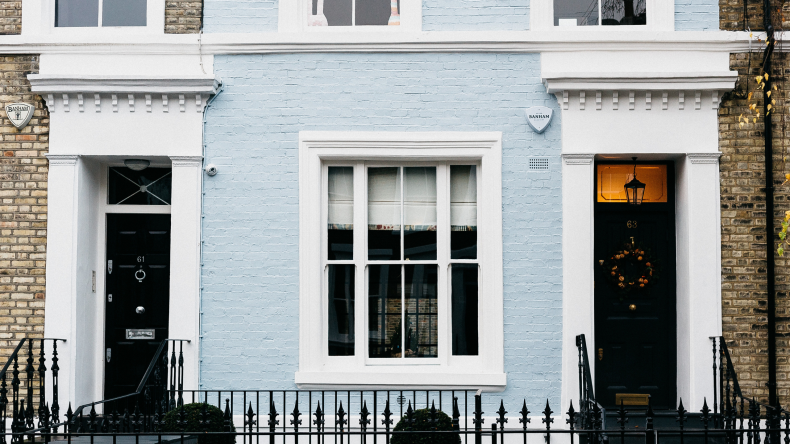 The lack of affordable housing in the US affects everyone, especially retirees purchasing late in life and paying in smaller chunks. Roofstock is successfully changing this with its massive outreach in rural areas.
With listings in 70 US markets such as Memphis, Greater Chicago Area, and Atlanta, Roofstock lists properties that cost as low as $38,000 and generate a monthly rent of $725!
At the same time, it costs nothing to check out the listings, see the detailed property inspection reports, and talk to an advisor. Once you've found the right property, you can buy it using your credit card with a fee of 0.5%. For sellers, the platform fee stands at 3%. This is nowhere close to the average commission for real estate agents.
Roofstock goes a step further in helping buyers (with qualifying credit and who can make the 20% down payment) find affordable avenues of financing from a range of lending partners. The best part is that owning a house from Roofstock comes with a 30-day guarantee in case you want to undo the investment.
This means that if you are not satisfied with the investment within 30 days of purchasing it, you can notify them to roll it back. Roofstock will then re-list the property on their platform for free and buy it if it doesn't sell within 90 days!
Roofstock One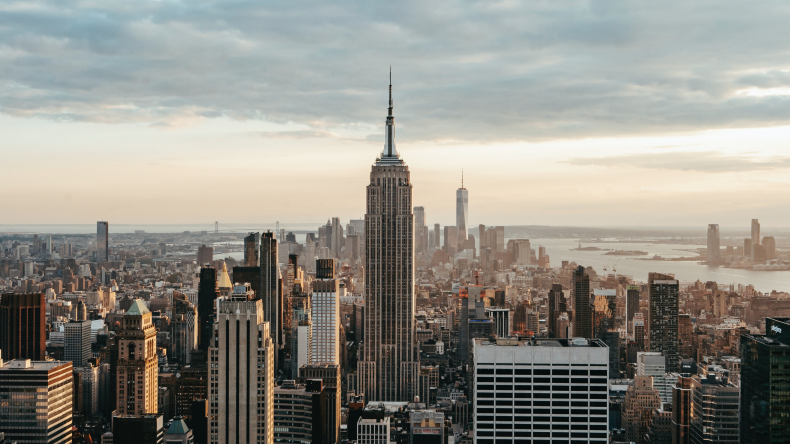 Roofstock One is like an extended feature with lower risks and burden. It allows any accredited investor to buy fractional shares or a portion of a property for a minimum investment of $5,000. An accredited investor must have an annual income of $200,000 or be worth more than $1 million.
The biggest advantage here is that you will still earn passive income without any operating responsibilities. You can basically build a fortress around your wealth by purchasing shares of properties across the country. Unlike buying a house where deals are structured as titles, fractional investing is looked upon as securities. This way, you can steer clear of all of the complexities and responsibilities involved in owning real estate.
Does Roofstock One affect your income and taxes any differently? No. You'll still get the tax benefits and a solid income as if you own the property. Just like stocks, you can diversify your real estate holdings that spread out the risks and offer a better chance at growth.
Roofstock Pros
When you think about it, earning guaranteed rent from day one of buying a house with tenants already in place is unique. Also, according to Roofstock, you'll still get paid even if your property is vacant. Since people are just tapping into the $3 trillion single-family rental markets now, you are unlikely to face land depreciation or run out of tenants in the near future.
If you look closely, Roofstock relies on property managers to make remote real estate investing a reality. Vetted property managers play a key role in taking care of your house, tenants, and timely rents so that you won't have to worry much. Built around consumer experience, Roofstock offers quick resolve to challenges, if any.
Usually, real estate agents charge a standard fee of 6%. Roofstock stands out with its 2.5% service fee for sellers and half a point in commissions for buyers, so you can expect to pay a lower fee than you'd typically pay.
Roofstock strives to democratize the real estate market that was reserved for the ultra-rich for a long time. Now, you can use your credit card to buy a home without paying a huge sum of money and with easy financing options to boot.
Roofstock believes that everyone needs better education on the real estate market before getting into it. Their vast collection of resources, insights, and details about each listing and market trends can help build your investment instincts while growing your money safely. Similar to the stock market, making wrong moves in real estate could affect your long-term finances and spill over into your retirement.
Roofstock Cons
No one knew that a housing bubble could exist until it actually happened during the 2008 market crash. Like all other investments, the real estate market comes with a certain degree of risks. However, historical data shows us that the market follows a cyclical pattern that self-corrects after every market crash.
Real estate investing is for the long haul and is an idea that smart real estate investors know of. When you buy a property through Roofstock, you can grow your wealth with guaranteed passive income while your asset value appreciates over time.
If you are the kind of person who might sell the property off too soon, then you should think things through before entering the real estate market. While Roofstock offers a 30-day money-back guarantee, investments can tend to be illiquid following that period. They can charge you extra money for premature sales, depending on market conditions. Experts believe that you should hold real estate for at least 5 years before thinking about selling them.
Roofstock offers an immediate income from the property you buy, but making a down payment of 15-20% might not be possible for many at this time. For instance, paying 20% for a $50,000 single-family rental can amount to $10,000. Simultaneously, Roofstock will help you connect with lending partners only if you have a good credit profile.
How was Roofstock Born?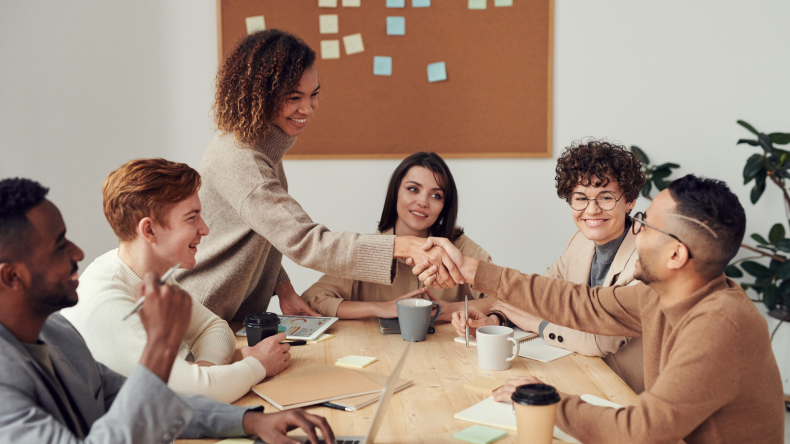 Roofstock came into life in 2015 when co-founders Gregor Watson and Gary Beasley were brainstorming ideas, frustrated with the hassle of investing in real estate. With deep industry experience in tech and real estate, they brought in Rich Ford, a top talent from Silicon Valley with over 20 years of experience in capital raising. Together, they created a transparent, low fee, and lightning-fast online real estate marketplace. Their vision to offer everyone a chance at owning a house and generating passive income has now become a reality.
Within 4 years, Roofstock closed SFR transactions worth over $2 billion and raised total funding of $133 million. This puts them in a good position to transform the booming $3 trillion single-family rentals (SFR) market.
What Does the Future Hold for Single-Family Rentals?
According to the US Census Bureau of Housing and Urban Development, home builders broke ground on more single-family homes in October than any month since April 2017 while struggling to keep up with the demand.
Apart from ultra-low mortgage rates, Americans are buying homes to adjust to remote work and school. The need for a gym and office setup at home has also forced many to shift to bigger houses. Since mortgage rates are likely to stay low, the Urban Land Institute foresees the US real estate market observing peak land appreciation in 2022.
As millennials embrace cutting-edge technology for investing in stocks, real estate, and precious metals; Roofstock gains an edge with its AI-based proprietary tech. They want you to make well-informed decisions by offering insights into key research.
Roofstock works best for those looking for long-term wealth creation and passive income without worrying about living in the property, finding tenants, and fixing other things. Comparatively, it offers a low-cost gateway to owning a house.
The contents of this article is for informational purposes only and does not constitute financial or investment advice. It's important to perform your own research and consider seeking advice from an independent financial professional before making any investment decisions.